You can see everywhere in home interior design blogs and websites the trend towards kitchens designs without upper cabinets and replacing them with open shelving or other ideas. However, is this a trend that is worthwhile for your own home when we break down the pros and cons of not having a kitchen without upper cabinets? Let's take a look at what others are saying are spurring this style and contrast it with the benefits of the upper cabinets in your kitchen.

Pro: Open Display of Your Kitchen Wares

According to the Bob Vila website, open shelving allows you to display your dishware and character in your kitchen. If you have those lacquered black dishes with gold rims that you want to show off, this is best done on open shelving where these things are easy to display. You can also add personalized frames with pictures and décor like vases with flowers or whatever else that suits your personality.

Con: Unable to Hide Uncoordinated Displays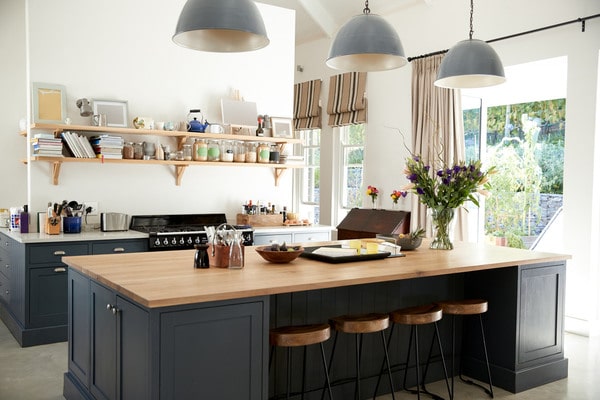 If you don't have trendy sets of dishware or glasses available and have a collection of various mugs, cups, and plates that aren't coordinated, this might look messier than you anticipate. Also, if you don't have a way to organize these items on your open shelving, this can look chaotic rather than presentable, and you need to put in the effort to keep this look coherent. By having an upper cabinet, you have an additional place to store things, so a kitchen is easier to make tidy or look clean. The other issue as Southern Living points out is that open shelving means that wares have the potential to collect dust if they are neglected for too long.

Pro: More Open Space In The Kitchen

For a kitchen without wall cabinets that expand from mid-kitchen to the ceiling, your kitchen will look more spacious because there is less structure in the way. No one really feels comfortable in a cramped kitchen and not only will this open a kitchen, but it potentially can make your cooking space bright, too. An open space is good for those who want a minimalist look to their kitchen. A good substitute for upper cabinets would be a nice-sized window if your house is able to support structure.

Con: Less Storage In The Kitchen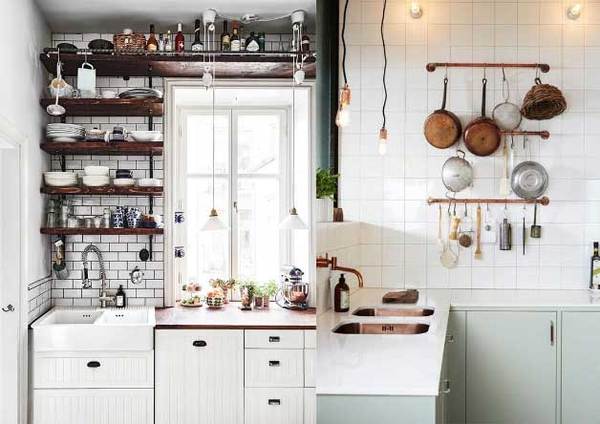 Unless you have something to fill the space on the wall, even though the whole kitchen appears roomier, it also has a feeling of being incomplete since that area is bare. You can accomplish the same feeling of brightness with using white upper cabinets if that is a concern. While having a window on the side of the house to let in more light is appealing, the cost of that remodel is more costly than installing upper wall cabinets. You also have to consider if it is worth it to trade more storage possibilities for open space, especially if you utilize the kitchen fairly often and have more cookware to store. Most likely, if you do not have additional storage, you will most likely end up using your countertop areas to store things, which would be easy to look messy.

Pro: Accessibility Issues Due To Height Placement of the Upper Cabinets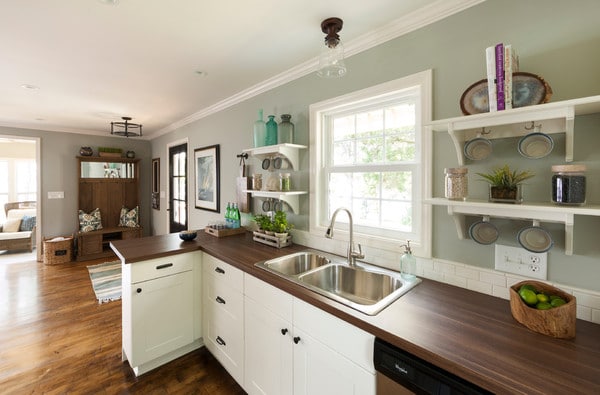 Upper kitchen cabinets, due to their placement in the home, present accessibility issues for some people. If you have a shorter frame, some upper cabinets require a stepladder in order to be reached and bringing that out every time you want to get items is fairly inconvenient. This is also a concern for those with mobility issues as well.

Con: Advantages Due To Height Placement of the Upper Cabinets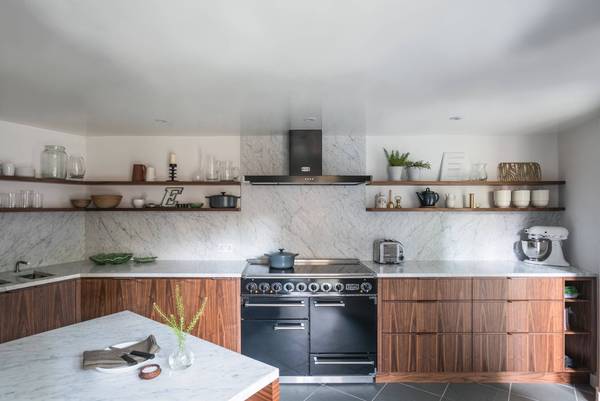 Technology now exists for cabinets so that higher shelves with simple machines are now accessible, with a pull of a lever, you can bring the upper shelf of an upper cabinet to the same level as the bottom shelf of that cabinet. However, another thing to think about is that the lack of accessibility can be an advantage in some families, especially with young children or pets. Glasses can be kept within cabinets to avoid accidental breaking and they can ever be child-proofed for family safety.

Pro: It Costs Less If You Are Concerned About a Budget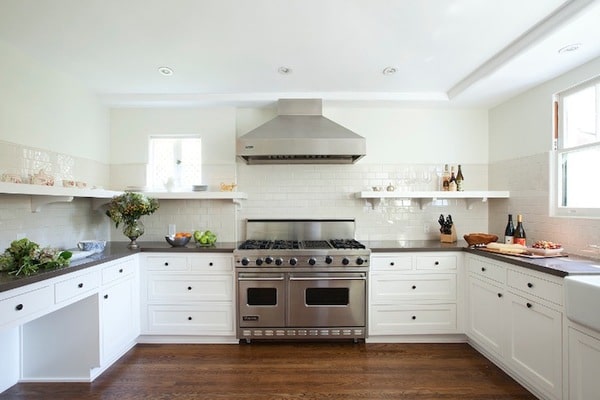 For those concerned with cost, open shelving is a more affordable solution compared to buying upper kitchen cabinets. Open shelving is available in many places such as Ikea, or such kits can be available on the lower end tier in mass market places like Walmart and Target. This is one of those situations where you are getting what you pay for. However, there is more versatility to be creative with your storing solutions for your shelving. Websites such as Realtor.com detail their own version of pros, and cons which echoes these sentiments in their assessment of open shelving costs.

Con: You Have Different Costs By Skimping On Quality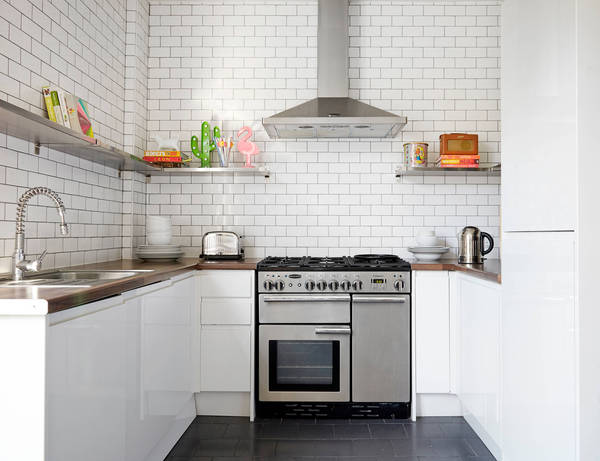 While open shelving is more affordable since you are dealing with fewer structures, it is not necessarily more cost-efficient. Generally, while you are being creative and controlling your space, you are dealing with less storage and more exposed space. There is also a good possibility that if not done correctly or using substandard materials to save money, this might end up looking cheap and bring down the overall aesthetic of the kitchen. As for versatility, the option to replace your cabinet door panel with different types of glass exists, enabling you the best of seeing what is in your storage and keeping it protected from dust, cats or dusty cats.

Conclusion:
When it comes to deciding if you want a kitchen with no upper cabinets, you have to consider what the alternatives are and how this will affect your space. If it turns out that you are dealing with limited space in your kitchen but you need storage, there are a few viable options available to you depending on how you use your kitchen. A kitchen is ultimately a functional place where you are handling food so this is a place you are most likely going to use every day, so it's important to consider investing more in this space if it makes life easier for you.