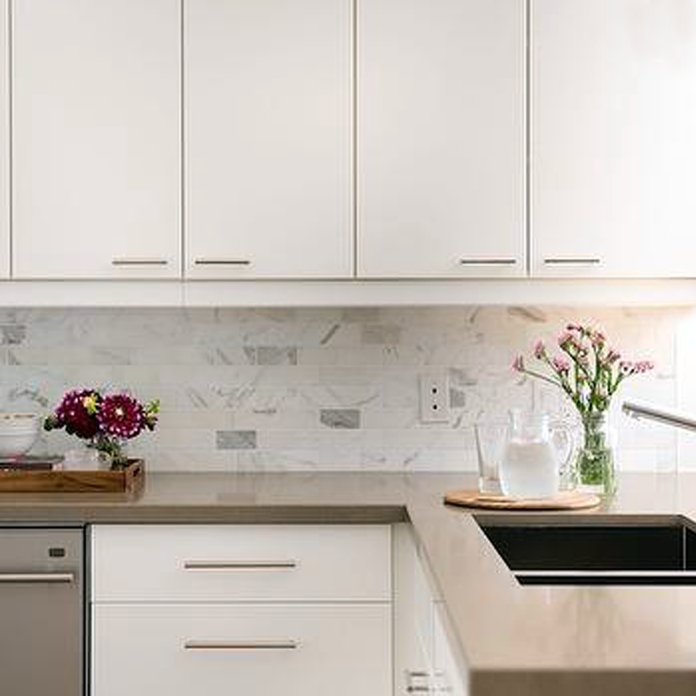 Frameless cabinets are a contemporary take on the traditional style shaker cabinet. In previous years, American style cabinets had a face frame over the body of the cabinet while European styles were frameless. A new trend is blending both styles where European frameless cabinet bodies have the fronts and face of American shaker doors and drawers. The prior popular style in the U.S. by far were framed cabinets. Recently, frameless have grown in popularity.
Storage space in frameless cabinets
Framed cabinets have the face frame that sits on the front. This frame reduces the opening space one has when putting anything into the cabinet. When placing larger countertop appliances away, the frame may hinder the homeowner making the task tedious or not possible. Even with wall cabinets, putting away stuff or taking stuff down from frameless cabinets are done much easily.
Easy to mount shelves
This may be the smallest detail to focus on as it applies only during the installation for many customers. With framed cabinets, customers will insert the adjustable shelves at the very end after the cabinet is fully assembled and installed on the wall. Upon inserting the adjustable shelves in framed cabinets, this task will require one to fidget around fitting the shelves in the frame opening before lowering them in position. With frameless, this task is easy to do without any fidgeting required.
Larger width drawer
With a face frame, the drawer box is condensed so it can be pulled out through the opening. Frameless allows the drawer to be about 2 inches wider to take advantage of the space. This means a framed cabinet will limit your storage space. Even drawer banks will be slightly smaller with framed cabinets. Frameless take advantage of the wide opening without any hindrance. Only a minimal gap is present to allow for the drawer slide to be mounted to the sides of the cabinet box.
More storage space
On certain cabinet sizes, drawers are split into two. Framed cabinets will have a double drawer for standard 33" and 36" wide base cabinets. On frameless cabinets that will not have a frame nor center panel dividing the two drawers, you will have one large drawer. This may be preferred by some homeowners to have a singular large drawer compared to two smaller drawers. Most cabinets will default come with a drawer on top.
Open shelving opportunity
Frameless cabinets are not bound by the front face for assembly. So there is nothing stopping a homeowner from emitting the doors of the cabinet completely. This means one can create an open shelving look with the stock cabinets they purchase. With some DIY finishes to conceal any plywood color to match a solid color cabinet, these cabinet bodies can truly create the modern aesthetic one is looking for.
Modern design
With changing times, even the infamous shaker cabinet changes and evolves with trends. The shaker door is timeless and has been incorporated into the frameless cabinet to give it a sleek new finish. Modern design has not stopped this trend from incorporating shaker cabinet door and drawer fronts.
Rising trend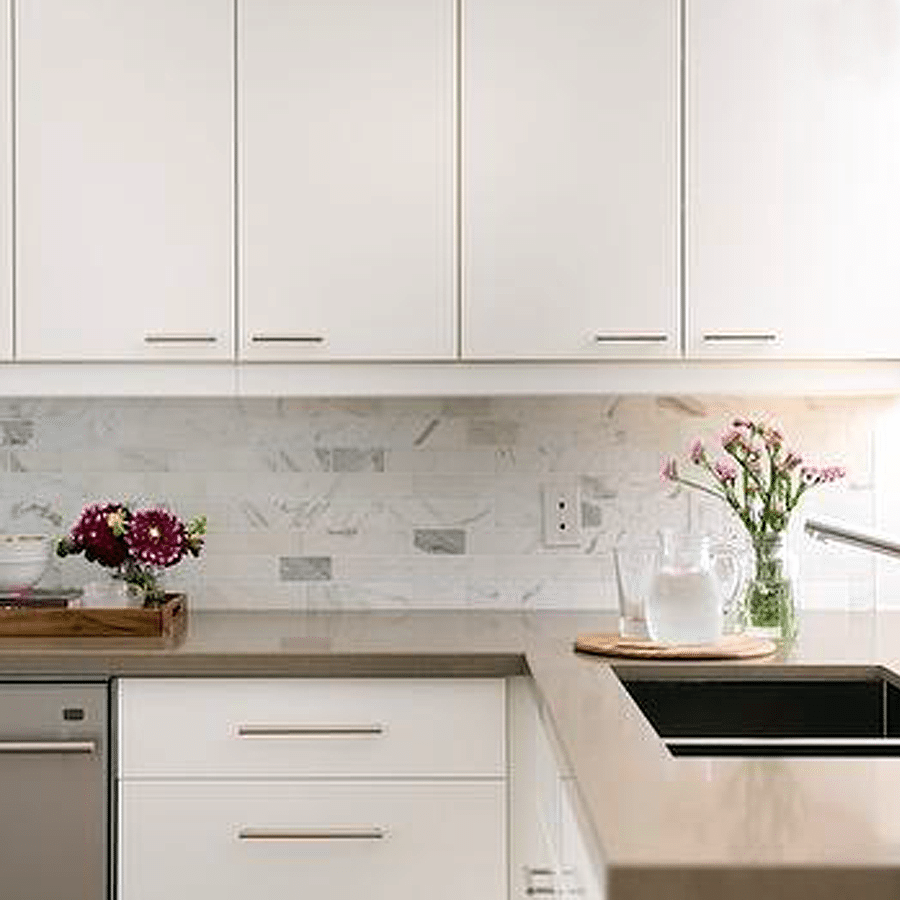 Like fashion and technology , many do not like to be behind on trends. Kitchen trends like apron sinks have taken popularity by the masses and returned to the niche market. Frameless cabinets have been on this trend for a while and have adapted with the shaker cabinet doors. So is there room to grow? With each new trend, frameless cabinets can adapt and evolve with every customer who installs a new cabinet.