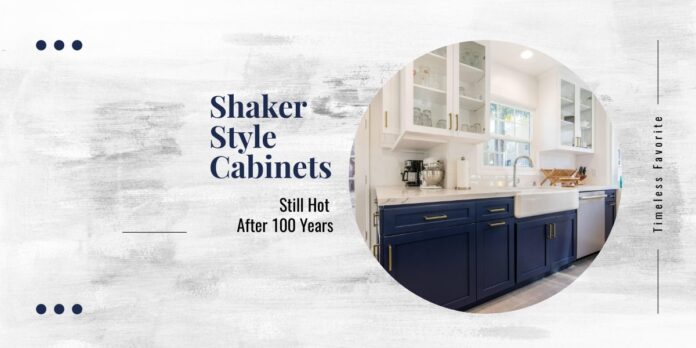 Have you ever wondered about the kitchen designs of the past? Styles and trends change frequently, but a few designs are enduringly popular. Shaker style cabinets are a perfect example. This kitchen element took shape in the furniture stylings of a communal religious group that dates back to the founding of America, but it wasn't until a century ago that Shaker-style cabinets became popular in the kitchen. Let's take a closer look at this cabinet style to better understand its origins and why shaker style kitchens continue to grace homes today.
Shaker Style Furniture is Simple but Elegant
A hallmark of Shaker style is simplicity, but that doesn't necessarily mean that Shaker-style cabinets and furniture are plain or boring. It's called "Shaker style" because it refers to the clean design elements favored by the Shakers — a religious group that originated in England but came to America in 1774. They were an offshoot group from the English Quakers, another religious sect that broke off from the English Protestants in the 1600s. Shakers led a humble life, seeking to separate themselves from the outside world by growing their own food, building their own homes, and crafting all of their own tools and furnishings.
With this humble mindset as a guidepost, Shaker furniture was all about function over form. Characteristics of Shaker furniture include minimal trim work and zero use of ornate designs. At first, some features may look like they are for appearance only — such as the additional pegs on a Shaker chair — but they always have a function. Those extra pegs are for hanging the chairs on the wall when not in use, or when the floors are being cleaned. And, when it comes to keeping larger pieces of furniture free of unnecessary adornment, the result is a timeless look. The clean lines of Shaker-style cabinets moved into home use in the early 1900s and are one of the best selling designs today.
The History of Kitchen Cabinets in Early 20th Century
Kitchen cabinets began as simple places to store food, dinnerware, and kitchen tools. In the 1800s, kitchens were often tucked away out of view, especially in the homes of the wealthy. The kitchen as we know it today, which acts as a space for cooking, eating, and gathering, is a relatively new concept. Right around the turn of the century, and the introduction of electricity and modern plumbing in homes, people started making their kitchens a center of the home. Also at this time, the Shaker style began to make an appearance in home furnishing and kitchen cabinets.
A popular early kitchen cabinet design was called the Hoosier-style cabinet. This piece of kitchen furnishing looked more like a china cabinet, but once its cabinet doors were opened, it revealed a complete kitchen storage and prep solution. Hoosier cabinets are not directly related to Shaker style. The Shakers in America resided in Upstate New York and Ohio, while the Hoosier cabinet originated in Indiana in the late 1800s. However, the similarities are striking, such as the focus on functionality and simple design with little trim work. In fact, some furniture makers marketed the cabinets in later years as "Shaker Hoosier" cabinets, replacing metal knobs with simple round wooden ones — a distinguishing feature of the Shaker style.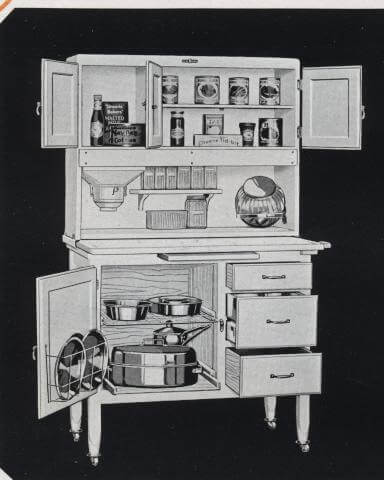 Going Beyond Trends to Timeless Simplicity and Function
Shaker style cabinets became popular because their simplicity served a purpose in the evolving American kitchen. Today, they are still popular because of their simplicity, but also because they work well as a backdrop for practically every design aesthetic. From rustic country to sleek and modern, Shaker-style cabinets fit the bill.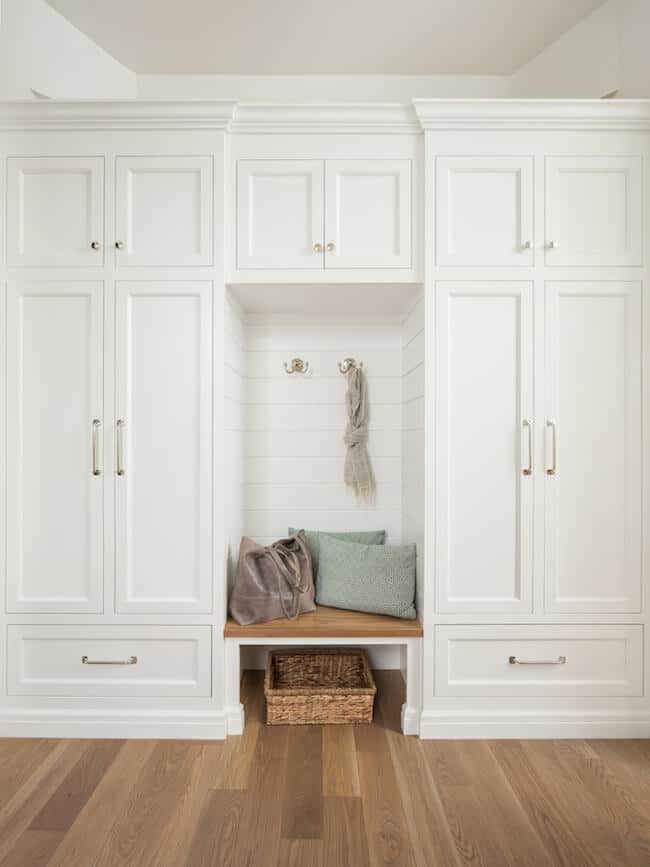 However, there is a major advantage to today's Shaker kitchen cabinets. Rather than waiting for an artisan cabinetmaker to custom craft products for your home, ready to assemble (RTA) shaker kitchen cabinets speed up the job and even open the door to DIY projects. Learn more about the simple versatility and ease of installation by visiting bestonlinecabinets.com