SOLID WOOD KITCHEN CABINETS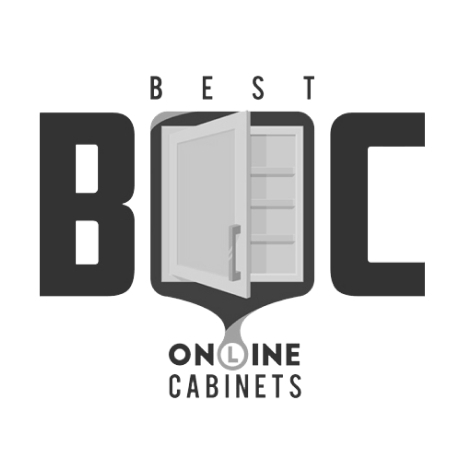 A bathroom or kitchen remodel for your home is one of the best investments you can make with your money. Improving its value while increasing your enjoyment of the house is an excellent use of funds! But if you use poor materials or install cabinets with shoddy craftsmanship, then remodeling can quickly become a wasteful expense that leaves you spent. At Best Online Cabinets, we specialize in high quality solid wood kitchen cabinets to give your kitchen or bathroom a warm and inviting feel without spending too much.
Buying solid wood kitchen cabinets can frequently lead to consumer misunderstanding with regards to the all-around construction process. The overwhelming majority of solid wood kitchen cabinets are constructed with solid wood, but that's not the preferred material for budgeting. There are many wood selections that can keep your out-of-pocket low, such as cabinets with plywood backing and sides. These can dramatically reduce your total construction costs without impacting the strength and integrity of your cabinets. You should always communicate with the manufacturer before you order to ensure that you are getting the best deal and quality of custom solid wood kitchen cabinets.
...My kitchen is so beautiful and we did not use a contractor. I have already recommended Best Online Cabinets to friends and would use them again." -- Mary C., Arlington, TX
Quality Matters in Your Kitchen
As a homeowner approaching a fresh remodel, you understand the importance of the kitchen within the broader scheme of your home. From a design perspective, it represents a focal point like a wheel from which the spokes of your other rooms revolve. Decisions that you make involving the kitchen should be reflected outwards from there into the visual aesthetics of other spaces. And this is all because of a fairly simple reason: the aesthetics of the kitchen do not change very easily.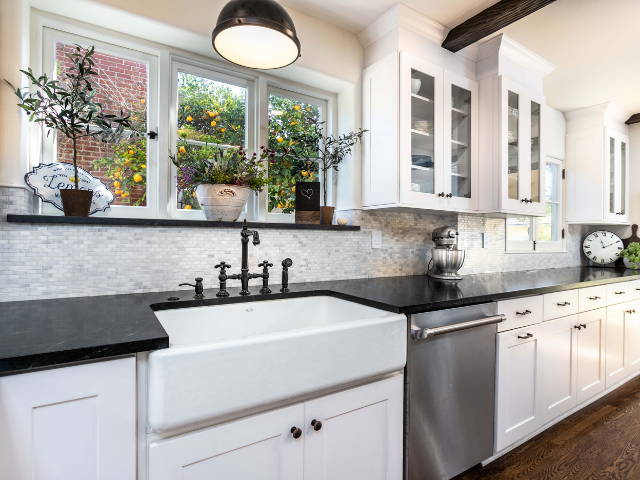 Virtually every room in your house can be considered "modular" in comparison to the kitchen. You can move tables or chairs to the side in order to add space, you have plenty of available wall space to hang art or add shelving for personality accents. But the kitchen, the essential heart of your home, is locked down fairly tight. Between appliances and required storage for utensils, tools, and spices the kitchen does not leave a lot of customizable room for change. As a result, the static elements which go into it during a remodel are dramatically more important to its final look.
To extend this point further, your kitchen cabinets will be the major visual focal point in the room. Spreading around your appliances and behaving as a unifying theme for the area, these storage pieces tell the story of the kitchen that ultimately becomes the tale of your home. You should make sure that you're not just satisfied but delighted with the material and style of your selected cabinets.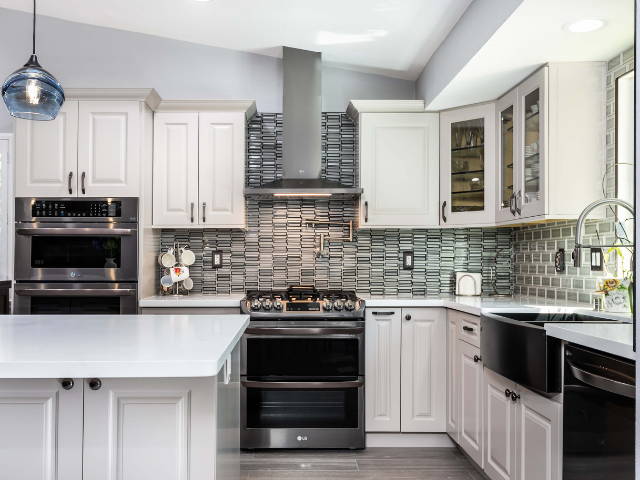 Maximize Your Remodeling Investment
Whether you are working on bringing your new dream bathroom or kitchen to life, getting the most out of your budget is key. Real solid wood cabinets manufactured to the highest standards should be part of your plan. Lower quality substitutes from many online cabinet stores will not give you the lifespan or durability you want for your money.
Our high quality wood cabinets have a number of advantages: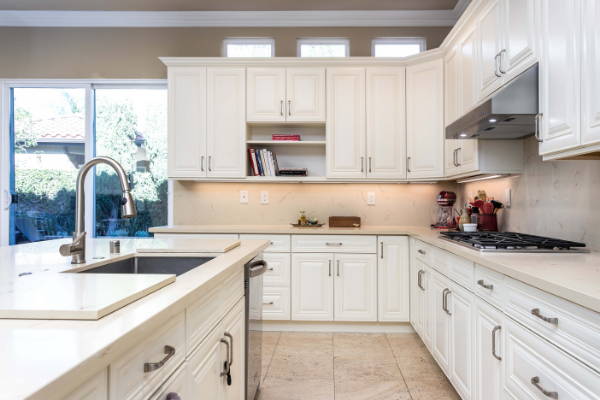 Organic Appearance
There is no matching the tactile feel and appearance of true wood grain. Each wood type brings its own flair to the kitchen, so find what works best for yours.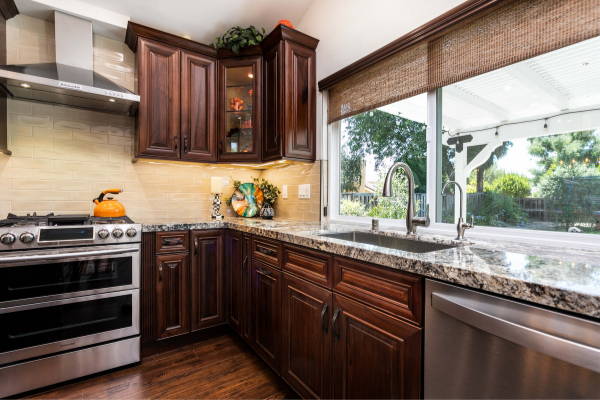 Sophistication
Solid wood cabinets are unparalleled in conveying an authoritative appeal. Visitors to your home will know that your kitchen means business with such beautiful surfaces surrounding them.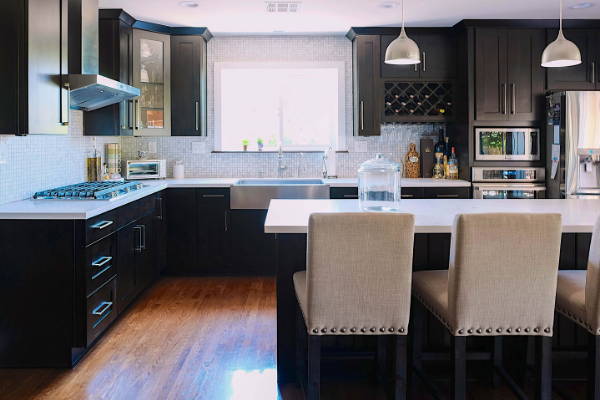 Resilience
Solid Wood kitchen cabinets are long lasting and strong. A hollow wood cabinet or cabinet constructed from lesser materials can break or degrade more easily. Solid wood is also slightly more fire resistant.
The free design service you absolutely don't want to miss
START DESIGNING NOW