What are RTA cabinets?
Ready to assemble (RTA) kitchen cabinets are complete kitchens that are packaged and shipped in flat-packed boxes. These cabinets contain all the components and hardware in the package and can be assembled with just basic tools.
One does not need to be an expert to assemble RTA cabinets on their own. Our team will guide you through the full design process, and when your kitchen arrives, you'll find each RTA cabinet has simple instructions that require no specialist skills to follow.
Are RTA cabinets good quality?
In the past, cabinet manufacturers often made compromises to deliver affordable kitchens - but at Best Online Cabinets, we manufacture our products using the best materials (such as solid wood, HDF and plywood). Our American style cabinets feature 5/8" plywood body and dovetail jointed drawers. The European cabinets, despite being frameless, feature a 3/4" plywood body to enable sturdy construction.
---
Having trouble choosing cabinets for your next kitchen? Ordering sample doors with no shipping cost is the best way to see the quality of our cabinets in person.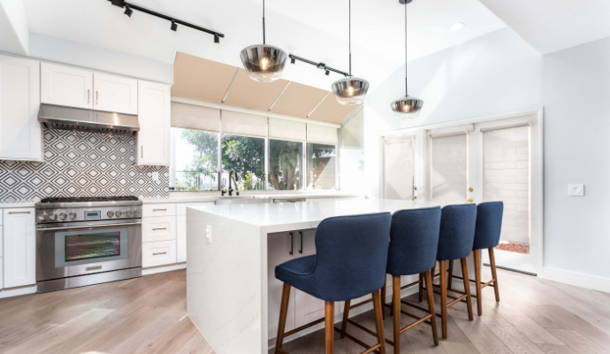 We only use quality materials to manufacture our RTA cabinets
You might be under the impression that typical RTA cabinets are made from particle board -- but not at Best Online Cabinets.
In the 10 years that we've been manufacturing ready to assemble cabinets, we've never used particle board. Instead, we have a strict selection process that ensures we can source the finest solid wood and heavy-duty A-grade plywood for all of our products.
From frames that are strong enough to hold any countertop - to tough toe kicks that'll stand up to the bumps and bashes of family life; you can be absolutely confident that your new cabinets will be a long-lasting and hard-wearing addition to your home.
RTA kitchen cabinets with outstanding customer service
We know it's nice to be able to talk to an advisor about the products you're looking at - and at Best Online Cabinets, we believe you should have this experience, even if you're shopping at an RTA store online.
Got a general question about our cabinets? RTA assembly? Free shipping? No problem - you're always welcome to get in touch with our friendly and helpful team.
When you shop with us, you get all the convenience of purchasing cabinets online - but with the kind of customer service, you'd expect from a local RTA store.
---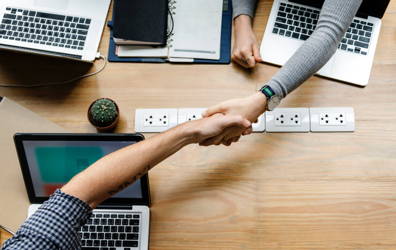 Completely Free Kitchen Design Service
We don't expect our customers to be kitchen design experts. Whether you've seen a range you like on our website - or you've just got a look in mind, our free kitchen design service will help you make it reality.
To get started, enter your email and a few details - then one of our professional designers get in touch to work with you to create your new kitchen. We can even help you accurately measure your kitchen so you can be certain your cabinets will be a perfect fit.
Your personal designer will work with you to create your perfect cabinets and kitchen space - putting together a layout, item list, and price quote based on your requirements. When complete, you'll even receive a 3D design rendering - showing you exactly what your dream space is going to look like when it's installed.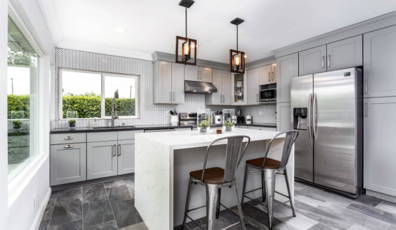 Huge Selections In Stock
The vast majority of our RTA products are in our warehouse waiting to be shipped. In fact, we do everything possible to make sure our kitchen cabinet orders are compiled and shipped within 2-3 business days.
Exact delivery times will depend on where you are - but a quick look at our shipping policy will give you a good indication of when you can expect your new RTA cabinets to arrive with you.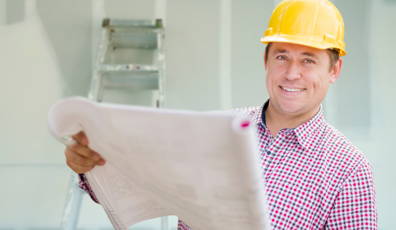 Pro Discounts & Dedicate Support
Are you a contractor, builder, designer, architect, or other professionals in the kitchen remodeling industry? We want to help you save money on your next kitchen cabinet purchase. That's why we offer discounts and benefits as you shop with us. Plus, our customer service is always reliable and helpful.
At Best Online Cabinets, we do things a bit differently. You can count on us to provide the best discounts and benefits as you shop for kitchen cabinets. We want to make sure you get the best deal possible on the cabinets you need for your next project. This means you can also set realistic customer expectations - knowing you're working with a reputable RTA store that will deliver quality cabinets, on time, and at incredible prices.
---
KITCHEN RTA CABINETS FAQS
We know that buying cabinets for your kitchen isn't something you'll do every day - so we've covered some of our most frequently asked questions here. Don't panic if you've got a question that's not on the list though - you're always welcome to give us a call and talk to one of our helpful advisors on (626) 614-8975.
How much do RTA kitchen cabinets cost?
Are you looking at cutting costs with your kitchen remodel? Big box stores will charge an additional 40% for cabinets. RTA cabinet stores will always have cabinets at a fraction of what one will find at their local hardware store. On average, an RTA cabinet order may cost between $3500-4000. You will always find great deals and many benefits when you choose RTA cabinets.
Not only is one paying for quality, but also availability. Big box hardware stores may not always have cabinets ready for customers to pick up. The available colors one may find at these stores may only include white and gray, which are the more traditional colors. At Best Online Cabinets, we have colors and styles to match your home and kitchen trends.
Should I buy an RTA kitchen cabinet or pre-assembled?
The biggest advantage of purchasing RTA cabinets is the quality to price! While most pre-assembled cabinets charge $250-$1,500 per linear foot, RTA cabinets go for about $170-$325 per linear foot. Customers save money if they choose to assemble RTA cabinets or work with a contractor.
We also realize that the prospect of building your own kitchen might sound daunting - but actually, virtually all of our customers assemble new cabinets with no problems at all. Each cabinet line comes with easy-to-follow instructions and takes roughly 10-20 minutes to complete.
How to assemble RTA kitchen cabinets?
Many think putting together cabinets is a complicated process. Most RTA cabinet assembly utilize a Camlock and Dowel fastening system. The wooden dowel is inserted into one panel while the receiving panel will lock the sides together with the camlock. This means you don't need to drill in screw holes. A kitchen cabinet can be assembled with basic tools.
On average, it will take about 30-45 minutes to install your first cabinet. The good news is that each cabinet after that will only get easier. Typical wall cabinets can be assembled in 8-10 minutes and base cabinets in 10-15 minutes.
The total time to assemble cabinets for an entire kitchen varies depending on how many cabinets you have and your skill level. For some, this process may seem daunting but here at Best Online Cabinets we promise to be with you every step of the way. Never hesitate to call or reach out with any assembly question.
*Some styles or modifications may require extra tools. Please refer to the assembly instructions when you assemble our cabinets.
What happens if I receive damaged kitchen cabinets from the shipment?
Ready to assemble kitchen cabinets are always carefully packed for shipping to avoid damage - but we do appreciate that accidents can sometimes happen. We have a rigorous damages and replacements policy that protects you should you encounter any problems. In the rare instance that there's a problem - we'll try to put it right as quickly as possible to get you your replacement parts.
Why should I consider buying RTA cabinets?
RTA cabinets offer homeowners an option to save money on kitchen remodeling—though this option comes with a time and labor cost. However, rather than assembled cabinets, these cabinets are delivered in parts in a flat pack, along with all the hardware needed for assembly. Because you do the assembling yourself, you can cut costs significantly by spending more time assembling your cabinets.
Before you start buying cabinets, it pays to take the time to be familiar with cabinets. Our comprehensive guide will take you through what to look for when buying ready to assemble cabinets, approximate costs, assembling, and more.
I need some help with my itemized list!
Along with your 3D renderings, you'll receive an itemized list that explains exactly what you need to order. At this stage, it doesn't matter whether you simply do not know where to begin, or you'd just like a little support in making sure your order is exactly right - we're here for you.
When you get in touch, we'll make sure everything's added to your shopping cart and all your relevant discounts are applied, so you can check-out knowing that your new kitchen will be absolutely perfect when it arrives with you!
---
Whether you've got a question or you're keen to talk to one of our design team, you're more than welcome to call us today at 626-614-8975. If you can dream it, we can help you build it!