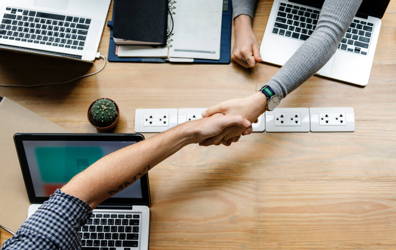 Free Kitchen Design Service
At Best Online Cabinets, we understand that not everyone is a kitchen design expert. Whether you have a specific range in mind or just a general idea, our free kitchen design service can help you turn it into reality. Simply enter your email and some details and one of our professional designers will get in touch with you to start creating your dream kitchen.
We can even assist you in accurately measuring your kitchen space, ensuring your cabinets will be a perfect fit. Your personal designer will work closely with you to create your perfect cabinets and kitchen space. They will put together a layout, item list, and price quote based on your requirements. And when everything is done, you will receive a 3D design rendering, showing you exactly what your dream space will look like when it's installed.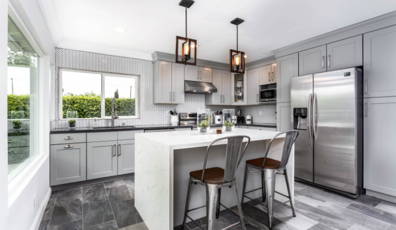 Huge Selection of Cabinets In Stock
Looking for a wide range of kitchen cabinets to choose from? Look no further! We have a vast selection of ready-to-assemble (RTA) cabinets in stock and stored in our warehouse, waiting to be shipped. Our goal is to ensure our customers get their orders as soon as possible, so we make every effort to compile and ship kitchen cabinet orders within 2-3 business days.
Delivery times may vary depending on your location, but you can refer to our shipping policy for a good estimate of when your new RTA cabinets will arrive. We strive to provide our customers with an easy and convenient experience, so you can focus on planning and designing your dream kitchen while we take care of the rest. With our huge selection of cabinets in stock and our commitment to fast shipping, you can trust us to deliver quality cabinets to your doorstep.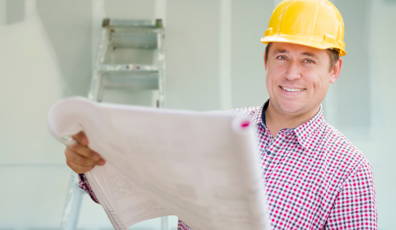 Pro Discounts & Dedicated Support
As a contractor, builder, designer, architect, or other professional in the kitchen remodeling industry, you can save money on purchasing RTA cabinets by creating a Pro Account with us. We offer discounts and benefits as you shop for kitchen cabinets.
At Best Online Cabinets, we provide the best discounts and benefits to ensure you get the best deal possible on the cabinets you need for your next project. You can count on us to deliver quality cabinets on time and at incredible prices. Our goal is to establish a reputable RTA store where you can set realistic customer expectations.
KITCHEN RTA CABINETS FAQS
We know that buying cabinets for your kitchen isn't something you'll do every day - so we've covered some of our most frequently asked questions here. Don't panic if you've got a question that's not on the list though - you're always welcome to give us a call and talk to one of our helpful advisors on (626)669-4394.
How much do RTA kitchen cabinets cost?
RTA cabinets are an affordable option for those looking to save money on their kitchen remodel. Compared to pre-assembled cabinets found at big box stores, RTA kitchen cabinets are typically priced at a fraction of the cost. On average, an RTA cabinet order may cost between $4500-6000 in the year 2023. When you choose RTA kitchen cabinets, you can expect great deals and affordable prices.
Should I buy an RTA kitchen cabinet or a pre-assembled one?
RTA kitchen cabinets offer a high-quality option at a lower price point than pre-assembled cabinets. Most pre-assembled cabinets can cost $250-$1,500 per linear foot, while RTA kitchen cabinets can range from $170-$325 per linear foot. Whether you choose to assemble the cabinets yourself or work with a contractor, you can save money with RTA kitchen cabinets.
How long does it take to put together RTA kitchen cabinets?
Putting together RTA kitchen cabinets is a straightforward process that can save you time and money. On average, it takes about 30-45 minutes to install your first cabinet, and each subsequent cabinet becomes easier. Typical wall cabinets can be assembled in 8-10 minutes, while base cabinets take 10-15 minutes. The total time to assemble RTA cabinets for an entire kitchen depends on the number of cabinets and your skill level.
*Some styles or modifications may require extra tools. Please refer to the assembly instructions when you assemble our cabinets.
What happens if I receive damaged kitchen cabinets from the shipment?
Although ready-to-assemble kitchen cabinets are carefully packed to avoid damage during shipping, accidents can happen. At Best Online Cabinets, we have a rigorous damages and replacements policy that protects you if you encounter any problems. If you receive damaged cabinets, we'll work to get you your replacement parts as quickly as possible.
Why should I choose RTA cabinets?
RTA kitchen cabinets are an affordable option for homeowners who want to save money on their kitchen remodel. While RTA cabinets require more time and labor to assemble than pre-assembled cabinets, they come at a significantly lower price point. Additionally, RTA cabinets are delivered in parts in a flat pack, along with all the hardware needed for assembly. To learn more about RTA cabinets, check out our comprehensive guide.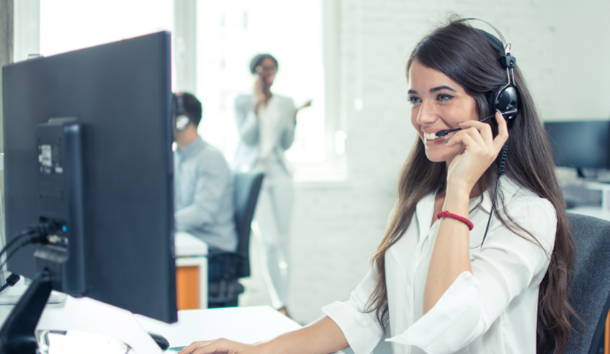 I need some help with my itemized list!
Along with your 3D renderings, you'll receive an itemized list that explains exactly what you need to order. At this stage, it doesn't matter whether you simply do not know where to begin, or you'd just like a little support in making sure your order is exactly right - we're here for you.
When you get in touch, we'll make sure everything's added to your shopping cart, and all your relevant discounts are applied, so you can check out knowing that your new kitchen will be absolutely perfect when it arrives with you!
---
Whether you've got a question or you're keen to talk to one of our design team, you're more than welcome to call us today at 626-669-4394. If you can dream it, we can help you build it!