Shaker kitchen cabinets combine traditional craftsmanship with a clean and unfussy design that fits well with modern decor. An enduringly popular choice, shaker-style cabinets are easy to maintain and clean, adding benefits to your kitchen that you'll appreciate for many years ahead. However, the uses of shaker kitchen cabinets are not limited to the traditional use as storage for food, plates, cups, and other kitchen items. Let's take a look at the top five uses for these cabinets, including in the kitchen and elsewhere in the home.
The Centerpiece of a Modern, Yet Traditional, Kitchen
An increasing number of homeowners now look for simple and clean backdrops for their kitchen design, and shaker kitchen cabinets fit the bill perfectly.
Cabinets are a time-honored kitchen feature for a reason — they offer an effective and attractive solution for storing common kitchen items. But don't stop at traditional cabinet uses in the kitchen. By extending your kitchen cabinet area, you can solve all of your storage problems. For example, a combination of a base cabinet with a tall and counter-depth wall cabinet can provide a full pantry space. With shaker kitchen cabinets, the look is anything but crowded and clunky.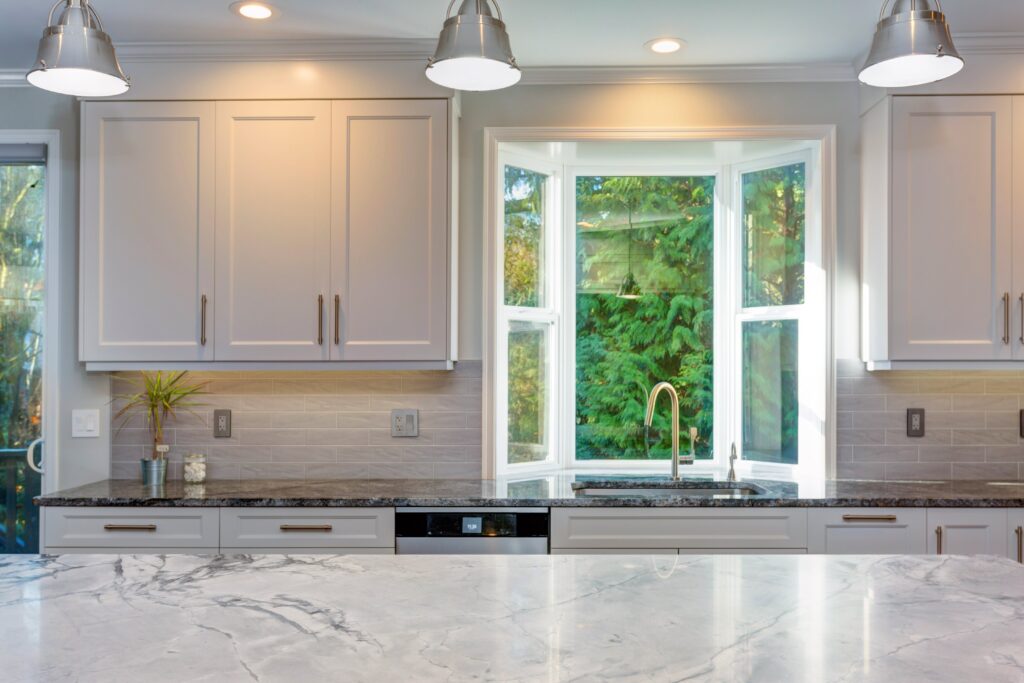 Bring Some Beauty to your Walk-In Pantry
Speaking of using cabinets as a pantry, you can also use shaker kitchen cabinets in your walk-in pantry. If you are a gourmet home-cook, elevate your food and dinnerware storage with built-in cabinets.
This design idea works anywhere you'd like to combine organization with a finished appearance. With a clean, easy-to-maintain design, these cabinets look great in walk-in pantries, mudrooms, and laundry rooms.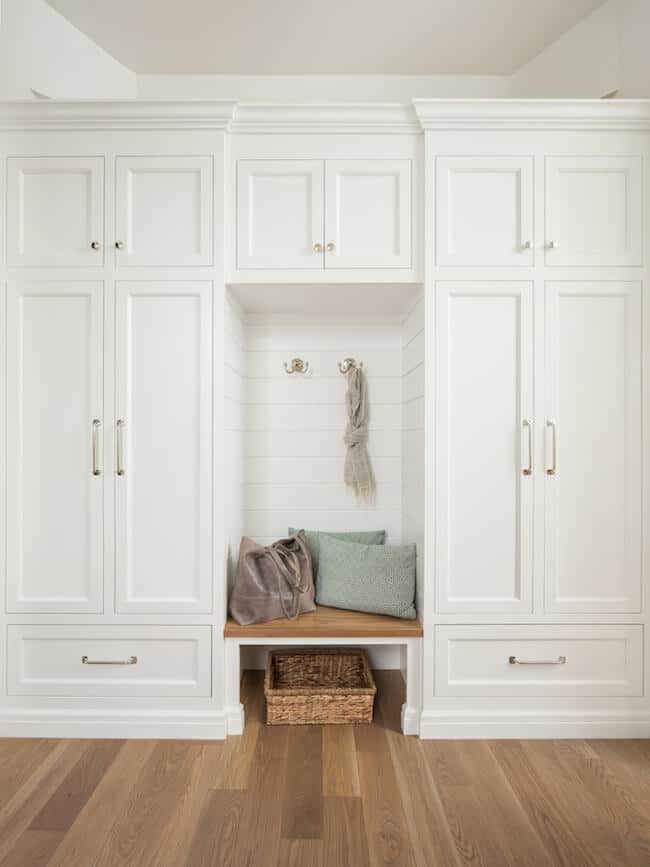 Boost Your Space with Built-ins
While shaker kitchen cabinets are ideal for today's popular kitchen designs, the reasons for their popularity — design simplicity, traditional appearance, and ease of care — make these cabinets ideal for other applications in the home as well. Cabinets can be installed in other areas of the kitchen or other rooms to provide storage or a base for countertops.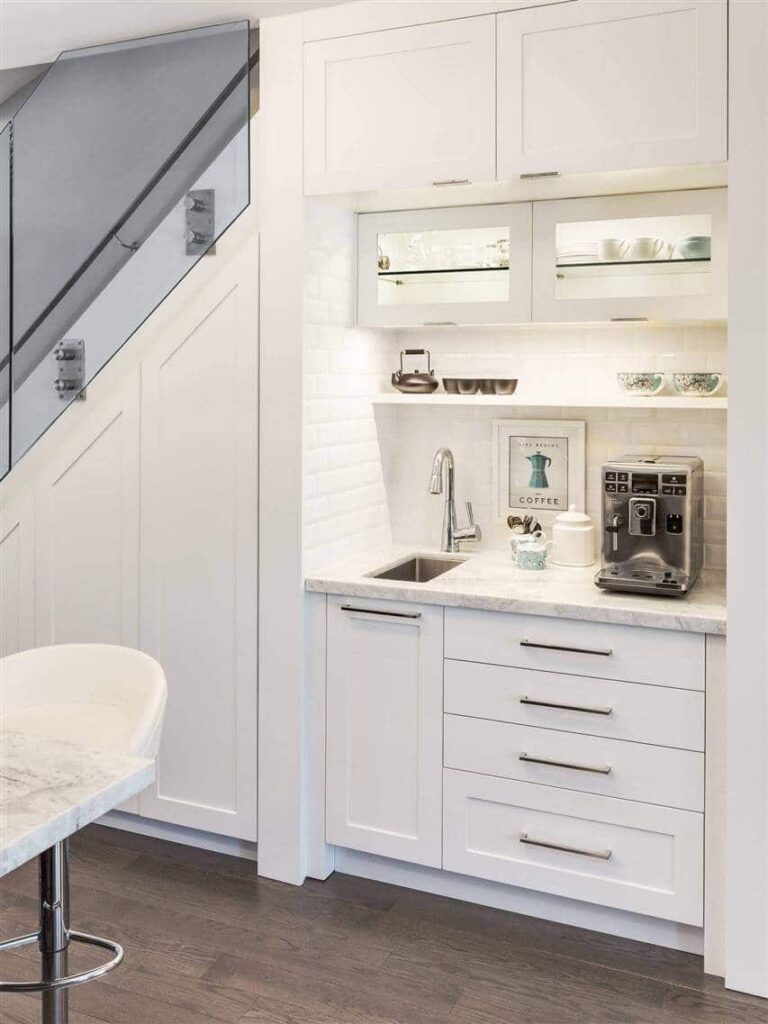 A few examples of this include a dry or wet bar for a dining room or a dressing area in a master bedroom. Base cabinets work well for this project.
Get Organized and Productive with a Cabinet-Based Desk
Kitchens are the hub of the modern home. A desk is a welcome element that adds a functional workspace that is much more suited to organization and productivity than simply working at the kitchen table. Kids can do homework, adults can manage bills and more. A desk can serve as an organized charging station too.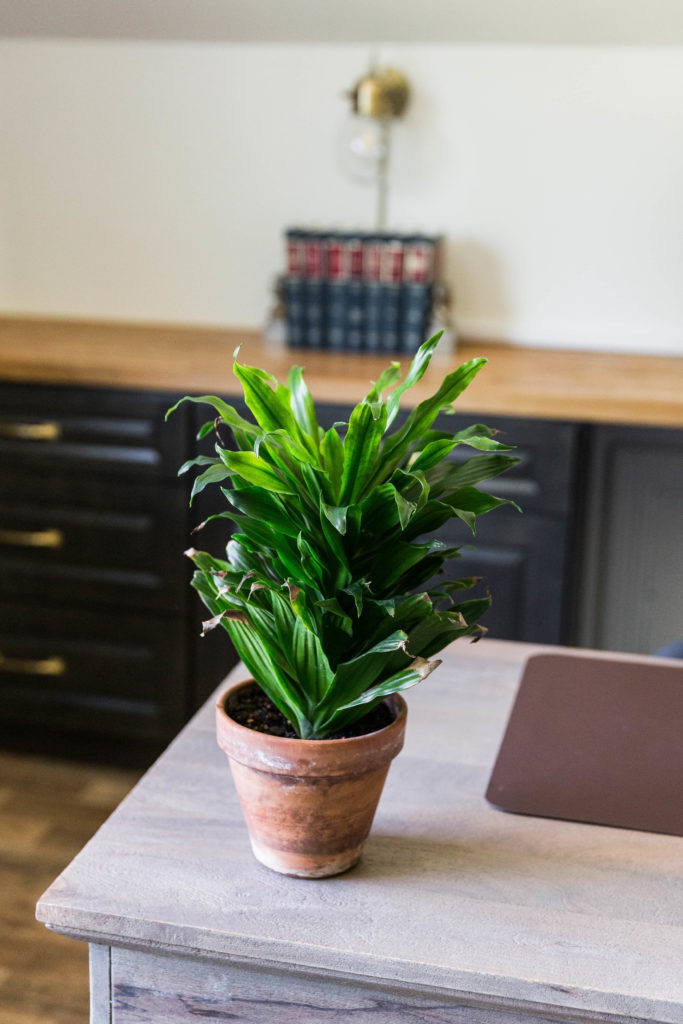 Building a desk from shaker kitchen cabinets is simple. With ready-to-assemble (RTA) cabinets, you can use base cabinets to create a desk, and use a butcher block or kitchen countertop material as the desktop.
Think Outside of the Box and Sit on your Cabinet
Cabinets can provide the perfect foundation for bench seating, and few home decor elements are as unique as a built-in window seat. These seats look great in any room with a larger window, such as a front-facing living, dining room, or any room with an interesting view. With this extra storage, you can maintain a clutter-free appearance throughout the home.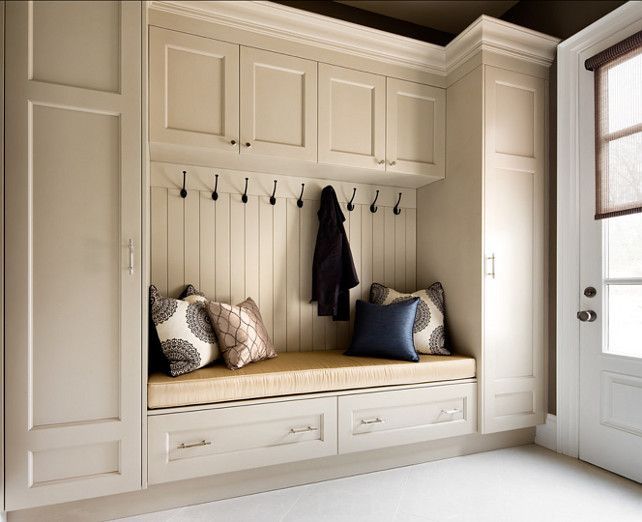 RTA shaker kitchen cabinets make the job easier, but you may want the assistance of a professional who can reinforce the seating if necessary. This may also include finishing the cabinet bases with trim work and rerouting electrical outlets, heating, as well as air conditioning vents.
Shaker kitchen cabinets make an excellent addition to your home. The cabinets balance modern and traditional aesthetics and are highly functional. And, their functionality goes beyond storing food, plates, cups and other typical kitchen items. Open your mind to new possibilities and consider one or more of these ideas in your next home project. For more ideas, check out bestonlinecabinets.com.