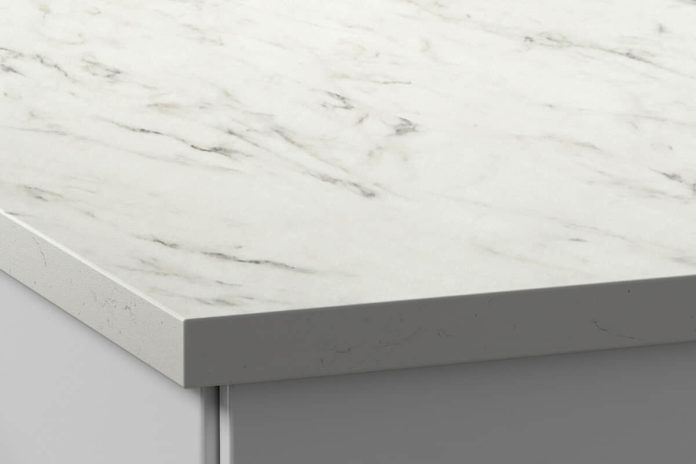 When planning for a kitchen renovation, there are plenty of choices to be made. Cabinets, countertops, walls and flooring are all major elements of design in the space and need to complement each visually while still being as functional and durable as possible. White shaker cabinets are the most versatile option that can work in many different types and styles of kitchens, but choosing the right pieces to go along with them can be tricky. Here are our tips for choosing the best countertops to go with your white shaker cabinets.
Choosing the Right Material
There are several different countertop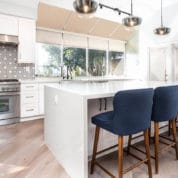 A flat, horizontal work surface usually found in kitchens and bathrooms in homes. They are usually mounted on top of base cabinets. Countert... More materials for you to choose from, depending on your kitchen needs and habits. You will need to consider and prioritize different features, like if you want a countertop that will hide knife marks or food stains, over one that is eye-catching and stylish, or vice versa. The most common material for kitchen countertops types include stones, laminate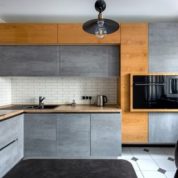 Laminate is a multi-layer material known for its durability and used in countertops and flooring. According to Formica, a creator of laminat... More, wood, and concrete, but each come with their pros and cons.
Granite
Granite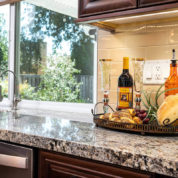 A very hard rock material most known for its granular surface texture. Granite is an igneous rock that can be white, pink, bray or black, de... More countertops were once considered to be the utmost in luxury, but has become more common — and more affordable! — overtime. Granite countertops are durable and heat resistant but require sealing to prevent stains. They come in a wide variety of colors, from white to red to black to blue. You can find a granite countertop that will suit your kitchen style, no matter what.
Marble
Marble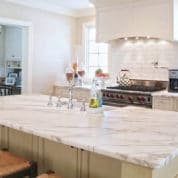 A rock material, most popular for its veining, used in sculptures and building materials. Marble is a form of limestone that is considered a... More is a high-end option that can look striking in many kitchens, however, it's not as durable as other surfaces. Marble may show knife scars and need to be sealed repeatedly.
Quartz
Quarts is an increasingly popular choice for countertops, especially as more color options are becoming available. Quartz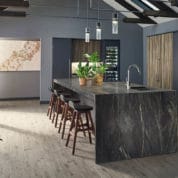 This is a stone material most known for its high durability. It is naturally stained and scratch-resistant and does not chip or break and cu... More is an extremely durable material that doesn't require sealing, which is perfect for those who want to do food prep directly on their countertops.

Concrete
Concrete is extremely hard and durable, which makes it a great work surface. It won't show scratches from knife marks or retain heat damage, but there aren't as many options for style as some of the other surfaces. Concrete countertops are great if you plan on doing an industrial style kitchen, but may look out of place in other homes.
Laminate
Plastic laminate countertops are some of the most ubiquitous kitchen surfaces. The countertops are surprisingly durable and resilient and are one of the more affordable options on the market. They are also available in many colors and styles and are often available in easy to install sheets.
Ceramic Tile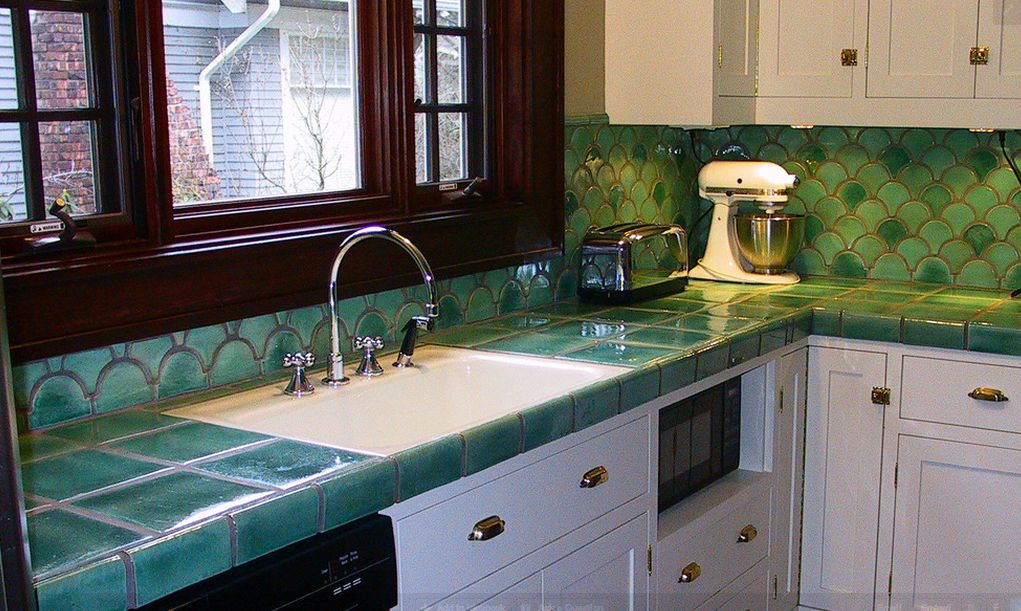 Ceramic tiles are more often found in floors and backsplashes, but the look can make a striking countertop. Ceramic tiles should be installed over an existing laminate or cement countertop and is a great way to refresh an existing space. There are lots of design choices and styles you can make with tiles, and they are an affordable option. However, the grout will need to be resealed regularly to keep the countertop in its best shape.
Wood
If you're ever used a wood cutting board, then you know it's a great option for a work surface. So why not extend it to a wood countertop? Wood counters are heat resistant and durable and can be quite stylish as well. You can choose from maple, cherry, walnut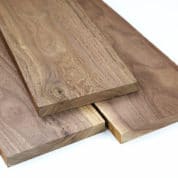 Walnut is a type of wood with a dark brownish-purple color, found in Europe and North America. Sometimes, walnut is described as a "cholocat... More or oak woods or use different stains to achieve the desired look. Unfortunately, wood countertops do require maintenance to prevent warping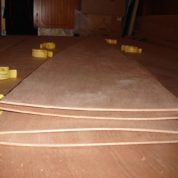 To become bent out of shape as a result of pressure, but usually as a result of dampness. With wood materials, moisture can affect the shape... More and cracking, and they may show knife marks over time.
How to Pick The Color
Once you've settled on the right material for your countertops, you can take the color and style into consideration. White shaker cabinets look at home in many different kitchens, from modern to traditional, so the color choice that's right for you will be dependent on your taste and overall style of the home. Here are some color selection tips.
Work With The Room
Your kitchen likely already has a color scheme, or you may have one in mind. With your white cabinets, you can go bold and choose a dramatic color that really pops, or opt for a neutral to keep a calm and sophisticated appearance. A good tip is to choose a countertop with veins or splashes of a color you want to use in the room, like marble with elements of blue and grey, so that it subtly matches the room. If you're choosing a marble with a bold vein, you'll still want the countertops to be the focal point of the kitchen. You can even use the same stone for your counter and backsplash, creating a dramatic statement.
Look for Undertones
You might think with white cabinets it's the blankest of slates, but even white can have different shades and undertones. If you've chosen a warmer white with hints of cream or beige undertone, cool-toned countertops in blue or green will exaggerate their warmth and can potentially cause a color clash. This is especially important if you want to pair white countertops with your white shaker cabinets. A quartz countertop in white or off-white with a light fleck or grain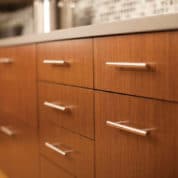 This refers to the lines found in wood that form its signature texture. That texture is created from the cutting process in making wood plan... More can look very contemporary and modern, but the whites need to work together. Try bringing swatches with you as you shop to compare the shades: the final effect needs to look clean, and contrasting undertones can cause the warmer shade to look dirty or dull.
Don't Forget the Accessories
If you're thinking about a solid color countertop in your kitchen, it can look cold or even boring without other elements to create visual interest. Think about the tile backsplash, wall paint, and floors you want to incorporate: are they more simple and modern, or stylized and patterned? A simple room can play with a multicolored or dramatic countertop, while a busy and colorful room would look best with simpler, solid counters. If you want a touch of drama, try black or charcoal countertops with your white shaker cabinets, with a few darker accessories throughout the kitchen, like black cabinet knobs and pulls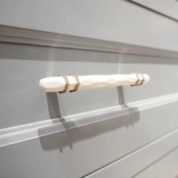 This is a type of handle attached to a door or drawer, mounted with two screws or more. Common pull designs include: Bar pull, a straight ro... More, to create a crisp look.