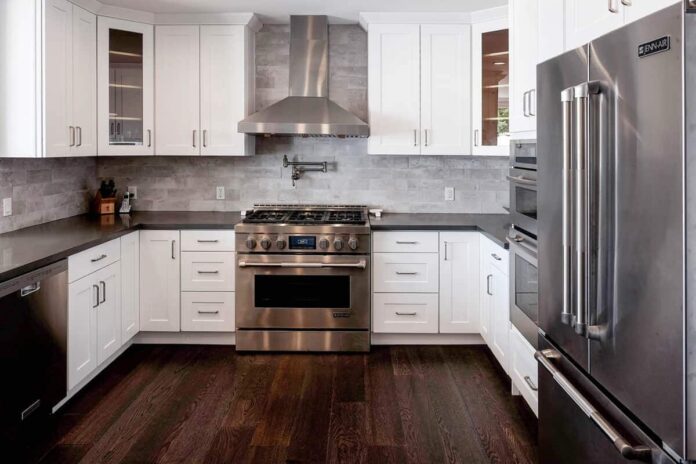 A kitchen remodel is one of the most popular renovations for homeowners today. If you think about how families use their homes, it makes sense to pay extra attention to kitchens. No longer just a room for preparing food, our kitchens are often central hubs in our homes — even if they're not located in the center of the floor plan. In the kitchen, families start and end their days, even spending more awake time there than almost anywhere else in the home.
Since we spend so much time in the kitchen, remodeling to make the room fresh, new, and pleasant, is a great way to add comfort to our lives. Kitchen remodels, of course, can be quite expensive, with appliances, countertops, lighting, and flooring adding to the overall price tag. There is, however, one way to cut the cost of a kitchen remodel without compromising your budget. Today, homeowners can roll up their sleeves and turn a little bit of their sweat and effort into a big payoff with ready-to-assemble (RTA) kitchen cabinets. Ultimately, the enduring popularity of white shaker cabinets makes the job incredibly easier.
White shaker cabinets for a clean look
Shaker cabinets are popular for a few reasons. First, they feature a clean look that is simultaneously modern and traditional. Unlike many modern designs, there is much more to these cabinets than a simple slab of wood. The shaker style features subdued trim that provides a finished look to the cabinets. Beyond this simple classic-yet-timeless look, shaker kitchen cabinets are also easy to clean and maintain. Also, as white cabinets are enduringly popular, white shaker cabinets create a simple backdrop for any kitchen design.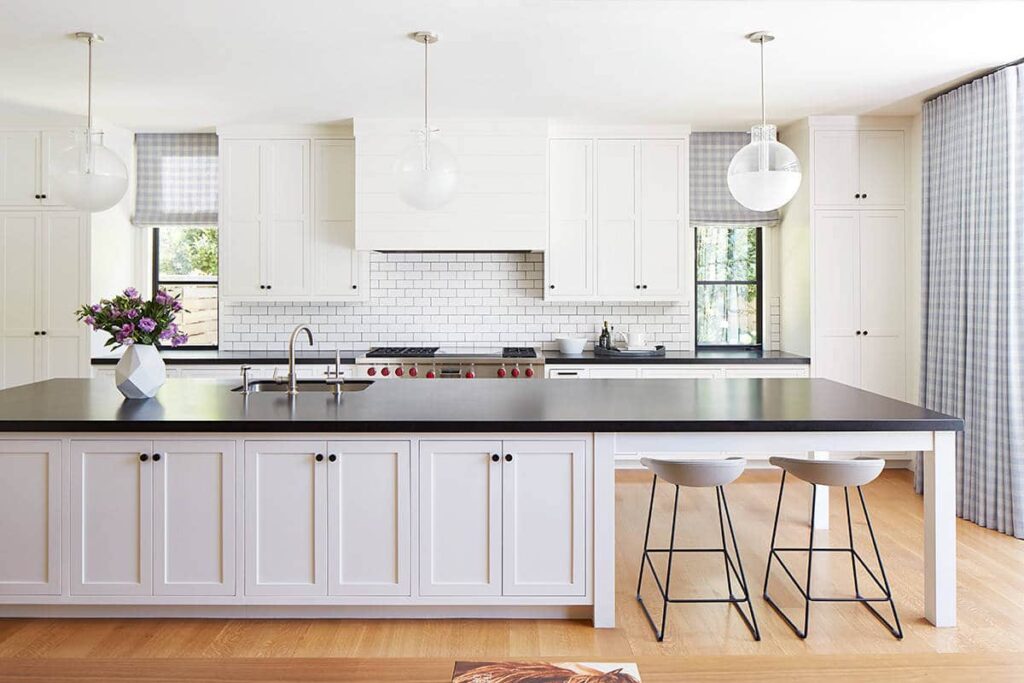 White shaker cabinets are durable and can be inexpensive, too, especially with RTA cabinets. The lower cost of RTA white shaker cabinets doesn't mean lower quality. In fact, by spending less time and fewer materials on unnecessary trim, and focusing more on quality wood structure, these cabinets can provide durability at a lower overall cost. Also, their clean and simple design makes them ideal for DIY projects.
DIY kitchen? It's easier than you think
People may think professionals do the best job installing new cabinets. While hanging cabinets in place require precision and the ability to align somewhat heavy pieces — especially when it comes to wall cabinets — the actual assembly of cabinets couldn't be easier. Ready-to-assemble (RTA) cabinets are shipped in flat packs, with simple instructions and easy to build components. You've probably assembled an MDF bookcase or piece of children's furniture. The idea is the same, but instead of low-quality materials that easily chip and splinter (often in the assembly process) the RTA cabinets from Bestonlinecabinets.com are made of the same high-quality materials as pre-assembled and custom cabinets.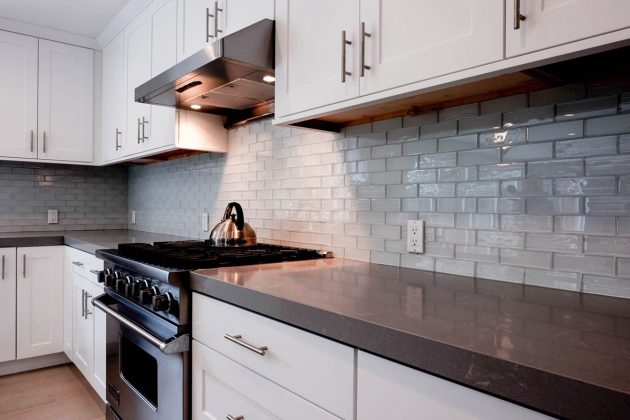 Some of the high-quality features of RTA white shaker cabinets by Bestonlinecabinets.com include:
One-piece solid wood cabinet door construction
Rubberwood construction — a stable wood species with low shrinkage value
Dovetail drawer joinery — a craftsman touch that provides functional strength and longevity
Durable plywood body and shelves
Soft close hinges and tracks add an extra refined element
In other words, not all RTA cabinets are built the same. With a quality kit, and a small amount of DIY skill, you can save money and get a clean, modern, and traditional look for your kitchen.
For an extensive selection of RTA shaker cabinets, including white finishes, check out BestOnlineCabinets.com. In addition to more detailed product information, we can offer assembly tips and free design layout to help you realize a kitchen remodel that will keep the central hub of your home comfortable and pleasant for years to come.