Homeowners are always looking to improve their house's appearance, feel, comfort, and value. Design trends often steer home improvement decisions. Currently, kitchen renovations are popular with homeowners and buyers. We do much more than prepare food in our kitchens; they have become family hubs in our homes. As a center of the house, a kitchen should not only be comfortable and well-organized but welcoming as well. There is one proven way to make a kitchen look and feel more open and welcoming as part of this central hub — white kitchen cabinets.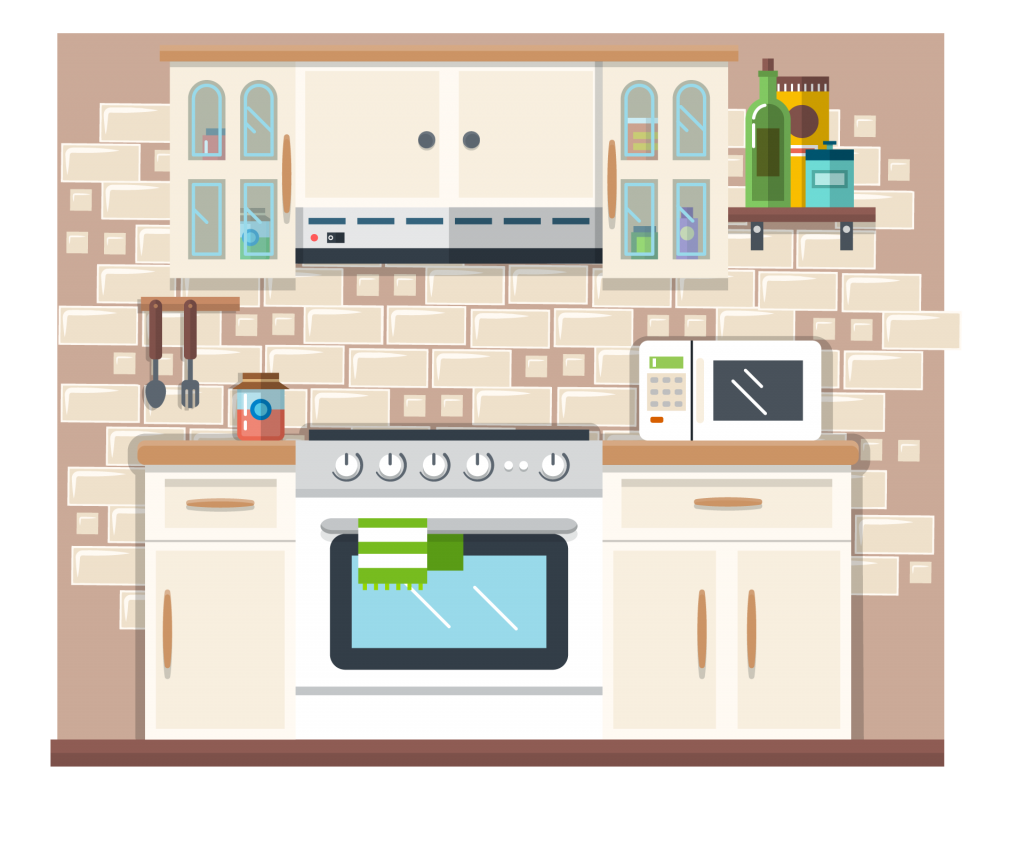 White cabinets are a popular choice. They can make a kitchen look larger and provide a clean foundation. The open and airy look of white or lightly colored cabinets makes a stunning backdrop for other design elements. In this way, a white kitchen is far from boring.
Excellent and thoughtful kitchen design requires a bit more than just picking out your cabinet color. We collected the best white kitchen cabinet ideas to inspire you to improve your home environment. Before we dive into white kitchen ideas, here is some background history on kitchen design and how white kitchen cabinets became so popular.
Current Kitchen Trends
As the most popular home remodeling job, the average kitchen project costs $19,100. Cabinets continue to be the driving design force in kitchens, with the cabinet market projected to reach $17.9 billion by 2021. That's a lot of cabinets, and with current kitchen trends, homeowners and buyers can expect to see a lot of white kitchens.

The clean, fresh look of lighter cabinets, such as white has an enduring popularity. This preference makes sense, as white kitchen cabinets are clean and straightforward design choices. White kitchen cabinets make the perfect backdrop for any decor. Although the look is fashionable today, it is not a passing trend. This design preference has stood the test of time, having roots in the connection between white surfaces and cleanliness. Because of its timeless allure, white cabinets are ideal choices for significant kitchen renovations. Instead of gambling on a fad color or material, you can rest assured that your clean white cabinets will make your project endure.
History of white in kitchen design
Kitchen design has a long history, but the advent of consumer appliances such as home refrigerators in the 1930s and 1940s saw kitchens take on a new role in the home. The kitchen configuration that most houses follow is based on the modern design aesthetics of the Bauhaus German art and design school. This look combines minimalism with mass production. Sleek kitchens are the product of more than just a design trend, however, but resulted from, of course, the needs of cooking.
White kitchens provide a clean backdrop
Before refrigeration, it was crucial to keep food preparation areas as sterile as possible to avoid contamination. Dark or wood-toned kitchens are warm and comforting, but they can hide dirt and grime. To guests, a dark kitchen can look dirty even if it is completely sterile. When floors, walls, cabinets, and counters are bright white, debris has no place to hide. Because of this, white kitchens became a symbol of cleanliness. This was crucially important in the early ages of modern kitchen design because there were several national concerns about food safety and preparation spurred by, among other things, Upton Sinclair's "The Jungle."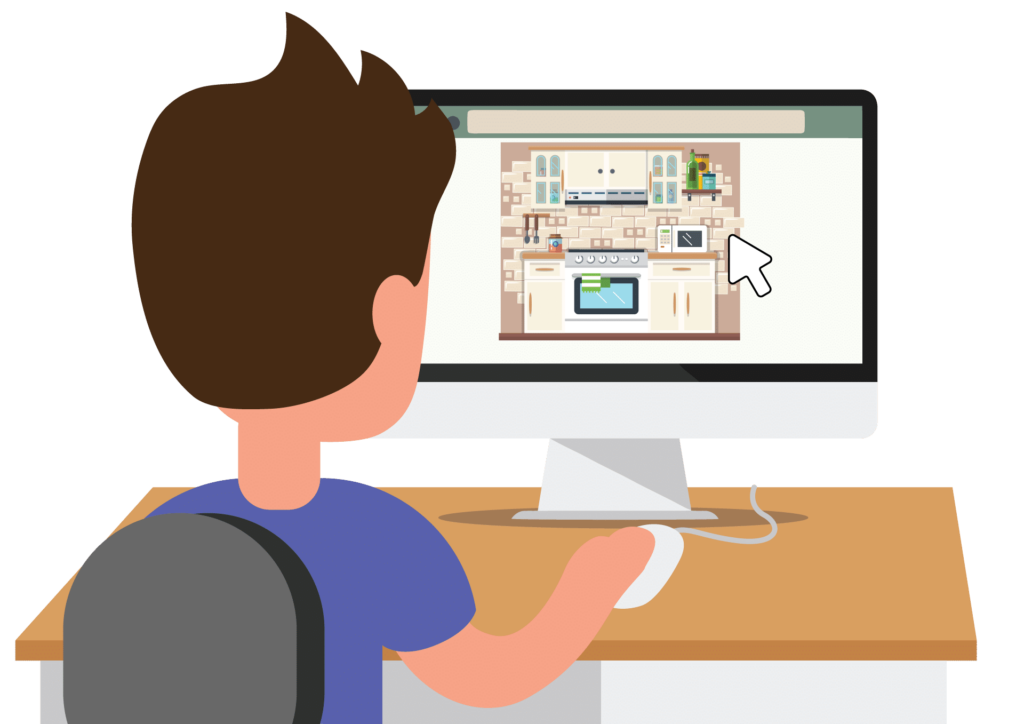 As refrigeration grew in popularity and accessibility — old fridges cost twice as much as a new automobile at the time — the need for displaying an image of health and sanitation may have lessened, but the design preference stuck.
Modern materials for your new white kitchen are cheap and easier to maintain
While original white kitchens were merely made of white painted wood cabinets, building material advances over the past 100 years made for choices that were both more durable and less expensive. Easy to clean white cabinet surfaces were made possible with the use of medium-density fiberboard (MDF) boards, which are engineered for strength and uniformity. While wood is a classic, durable and robust cabinet construction material, variations in grain can require only using select lumber. MDF boards are engineered for consistent and reliable strength.
One of the best benefits of MDF materials is how the white color finish is applied. Instead of painting, white MDF boards are enameled with pigment in a firm, chip resistant process. The boards never fade and are warp-resistant.
Kitchen cabinets today
White kitchen cabinets maintain their enduring popularity today. There are many cabinet choices, but the clean look of white cabinets continues to provide countless benefits for homeowners. According to the National Kitchen and Bath Association's 2018 Design Trends Study, white and lightly-hued kitchen cabinets continue to enjoy strong customer preference. The NKBA's CEO Bill Darcy commented, "…for kitchens, specifically, as far as style goes, demand for farmhouse, transitional, and contemporary have overtaken traditional, and we see that continuing. We continue to see white and gray painted cabinets in bathroom and kitchen." In a different recent study, 86 percent of those surveyed indicated a preference for painted wood cabinet facing, versus 74 percent for wood, and 44 percent for glass.
Why are white cabinets so popular?
Many of the original reasons for white's popularity as a design aesthetic hold true today. White creates a clean and open feel to a room that is increasingly the family center in a home.
A White Kitchen is far from Boring
When you decide to use white cabinets, the result is not stark, cold, and uninspired. Rather, your cabinets can act like a frame for other elements in the room. Much like how white trim accentuates color and architectural features in different rooms, white cabinets provide excellent color contrast with other features of your new kitchen. With the right decorating and design plan, white kitchen cabinets highlight the focal points of your modern aesthetic. Colorful elements can include wall paint, artwork, unique fixtures and appliances, tile backsplashes, and more. Here's how to add white cabinets to your kitchen design, without inspiring yawns: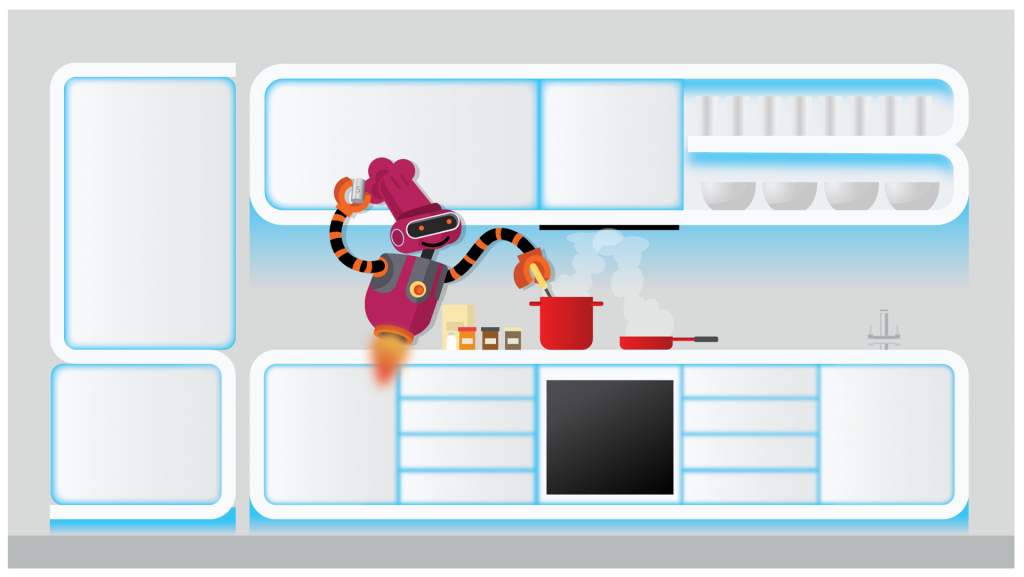 Ways to incorporate white cabinets into a kitchen design
Use cabinets as an anchor for a streamlined, clean look, but avoid a washout for most applications. You can use quite a bit of white color in your kitchen, as long as you have different shades to break up the monotony. You don't necessarily need balance — the whole point is to achieve an austere, clean look —but you don't want an end result that looks unfinished or incomplete. Neutral colors have long been popular but there is a growing trend toward vivid colors. This step towards bright colors is seen by some interior designers as part of a trend of renewal and energy themes.
Tile backsplashes pop with white cabinets
One way to bring vibrancy into the equation is to add a tile backsplash as a focal point. Although white subway tile backsplashes can match plain white cabinets well, avoid keeping floors and walls stark white. While you may be tempted to add a trendy color, avoid doing so if you are opposed to the possibility of removing the tiles in a few years. Color preferences change, and while it's easy to roll a new coat of paint on walls, a new backsplash requires more involved labor.
Instead of colorful tile, look for a white and grey or white and black geometric or natural patterns. Keep the dark tones subtle, just as a highlight or to break up white tiles. If you have white tile flooring, add some contrast with wall paint, countertop materials, and backsplashes.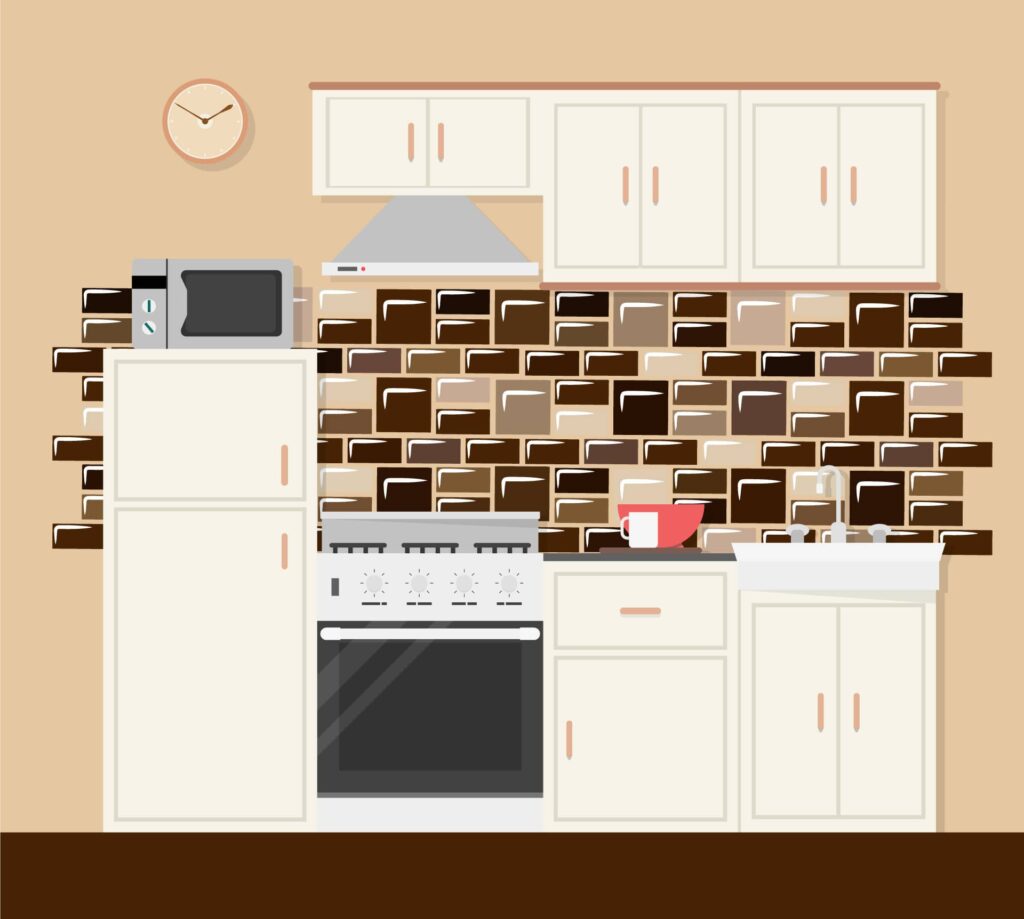 Use stark white cabinets as an excuse for color elsewhere
You can use white cabinets as backdrops for exciting colors. In a kitchen with dark cabinets, it is often difficult to make vibrant wall colors work. White cabinets are classic, but you can take some risks with wall color as it is easy to cover. The white cabinets will help your accent colors pop. You don't have to paint all of the walls in your kitchen, either. One design trick is to paint the wall areas near your upper cabinets, and keep adjacent walls a white or neutral shade. This way, you can achieve a pop of color — one that can be easily changed if your color preference shifts
There is more to color than wall paint
When designing and decorating your kitchen, look beyond walls as areas to add color. Colorful accent touches can bring vibrancy to your room while keeping it calm and uncluttered at the same time. Furniture, decorative bowls, artwork, and even small appliances can bring color to a room, with the white cabinets acting as a canvass for these elements.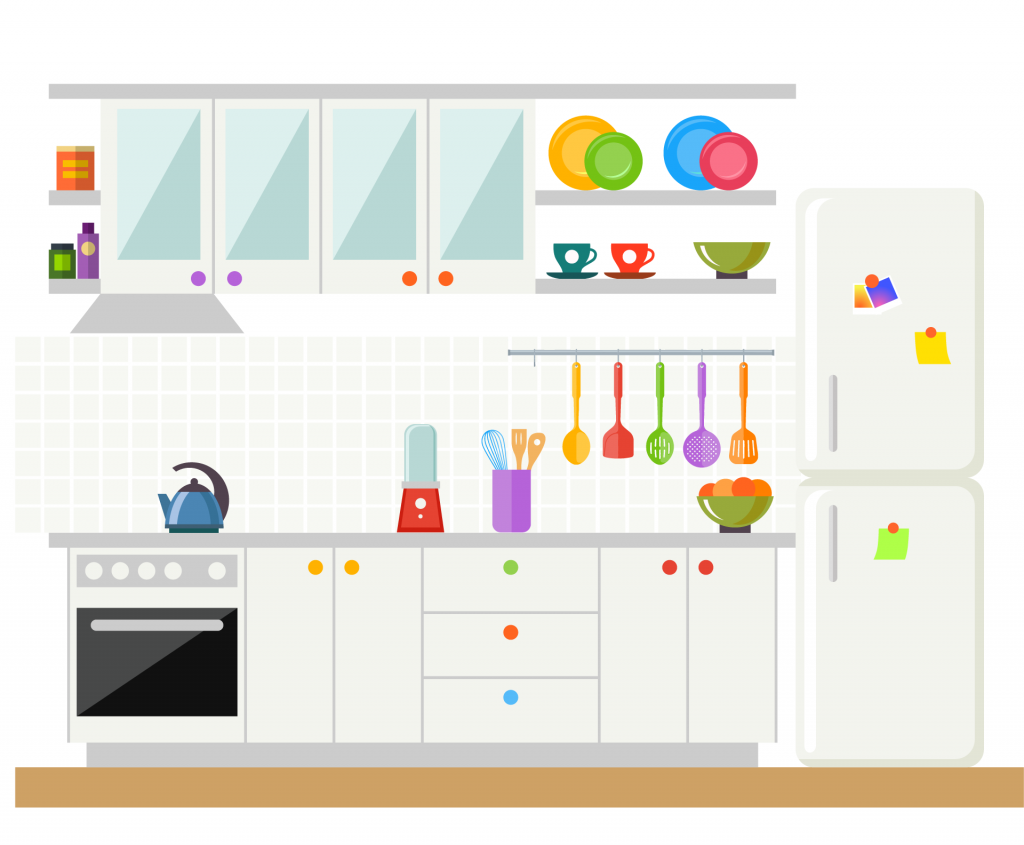 Another tip is to add color in unexpected places. If you have a cookbook shelf, adding a paint color to its inside walls will add depth and an interesting visual. If you have a mudroom or pantry area, add a vibrant color to the walls as a transition to the kitchen. Don't forget about the floors, either. Throw rugs, especially those that are designed for kitchen areas, can be your excuse to add funky colors.
Different design aesthetics work with white kitchen cabinets
Although white cabinets are clean and modern, choosing them for your kitchen does not force you into a modern look. Contrast pure white with country style, for a refreshing natural look. White and lighter color choices complement a nautical theme if you are looking to capture a seaside resort vibe. Remember that white kitchens have stood the test of time. While many people painted their kitchens burnt orange in the 1970s or faux-denim in the late 1990s, many kept it classic and simple white. White works with any design. A stark white kitchen island matches well with any decor, even the rough carpentry of rustic-chic counter stools, butcher block counters, and bronze plumbing fixtures.
Thinking beyond color to design
Shelving or doorless cabinets also work well and has been a growing trend in kitchens. Some love these open kitchen designs, which are less heartily embraced by others. Shelves work well for those who keep a clean and organized kitchen since there are no cabinet doors to cover stacked cereal bowls and coffee mugs.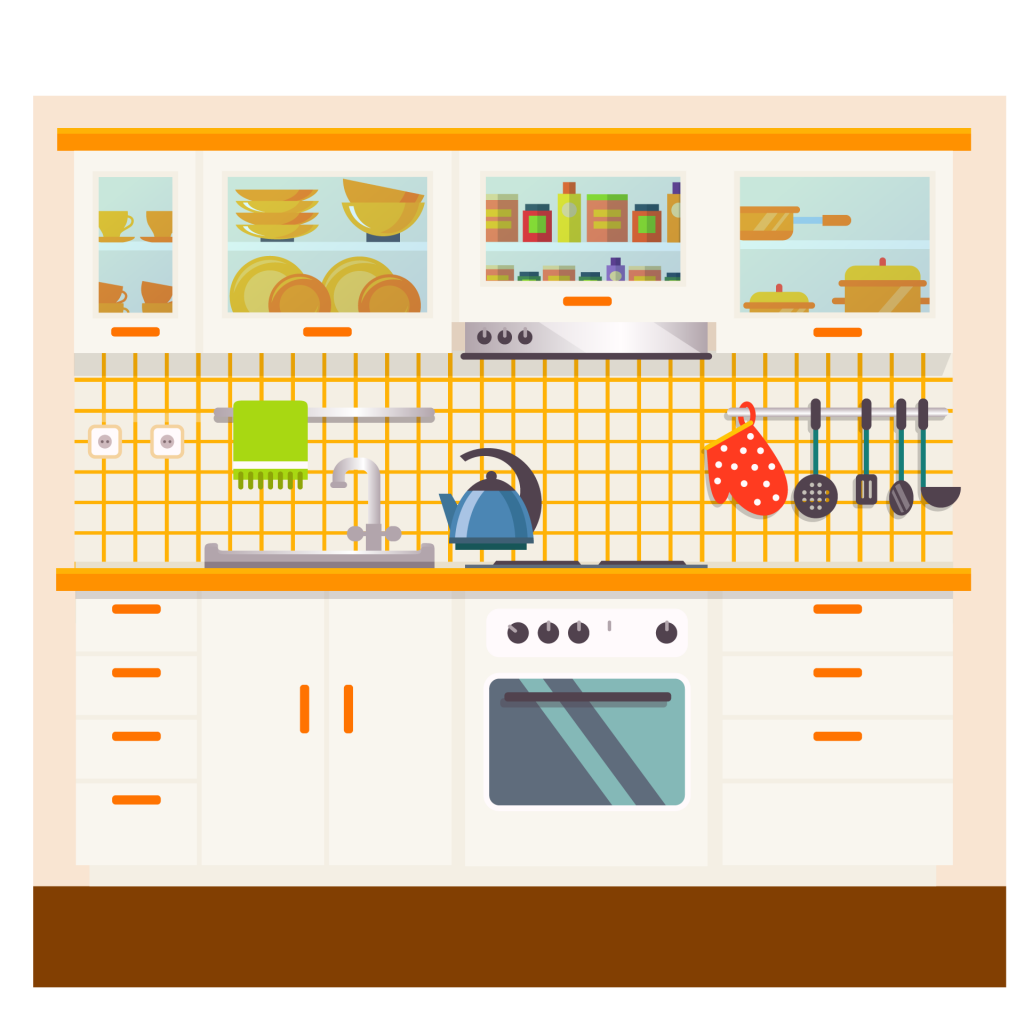 They work exceptionally well with white lower cabinets and upper shelves and can help you maintain a clean look in your kitchen. Like glass-door cabinets, then can end up being a distraction if you lapse into disorder. If you are up to the task of staying organized, however, this design trend might be right for you. If you have colorful plates, bowls, and mugs that you want to show off, open shelving can create the perfect display. White shelves against a white or light-grey wall can help create a sleek, modern, and trendy style, too.
If you still want to have traditional cabinets, you can add glass fronts to your white cabinets. Doing so can lessen the severity of an all-white kitchen. Instead of a wall of white cabinets doors, you would display your plates and cups. Again, much like the idea of using shelves instead of traditional wall cabinets, glass doors aren't the best idea for those who aren't great at organizing cabinet interiors.
Other design elements that pair well with a modern, white cabinet kitchen take inspiration from the industrial world. Try adding some metal features, such as kitchen island stools. These contrast with stark whiteness, but also feature clean lines themselves. Mixed metals can also help break up any boredom in your white kitchen. Once, people were very strict about the use of metal in fixtures. If you had stainless steel appliances, you were supposed to carry that metallic luster throughout the entire room. Now, it's OK to mix brass with bronze, nickel with chrome, stainless with aged iron. The differences create depth and intrigue — precisely the kind of element that white cabinets help illuminate.
Benefits of White Cabinets
Today's white cabinet choices provide numerous benefits to homeowners in cost, care, and appearance. While some of the old reasons for a squeaky-clean kitchen drive the purchase decision, there are other, more modern factors.
White cabinets are easier to clean
You probably think that this cannot possibly be true. White cabinets are like white cars, and they show every speck of dirt and every fingerprint smudge. True, your white cabinets will likely make any dirt on their surfaces look more pronounced. But this is not a flaw, but a feature that will help you keep your kitchen clean.
Just like how a white kitchen provides a sterile appearance, it also encourages cleaning, especially in the case of white cabinets. White cabinets give kitchens the desirable clean, healthy, and sanitary impression. While most stains are visible and easy to clean with a variety of kitchen design backdrops, some lingering debris can get lost on wood finishes.
Kitchen grease is an example of a potentially tricky kitchen cleaning problem. If you splatter grease on any cabinet — be it white or dark wood — you will quickly wipe up the mess. Over time, however, ambient kitchen grease from cooking gets in the air, especially around stovetops. The cabinets near these areas can acquire a sticky, oily film. Since wood cabinets can look clean with an oily finish, and in fact, furniture oil is often recommended as a cleaning solution, kitchen grease can be less evident on these darker finishes.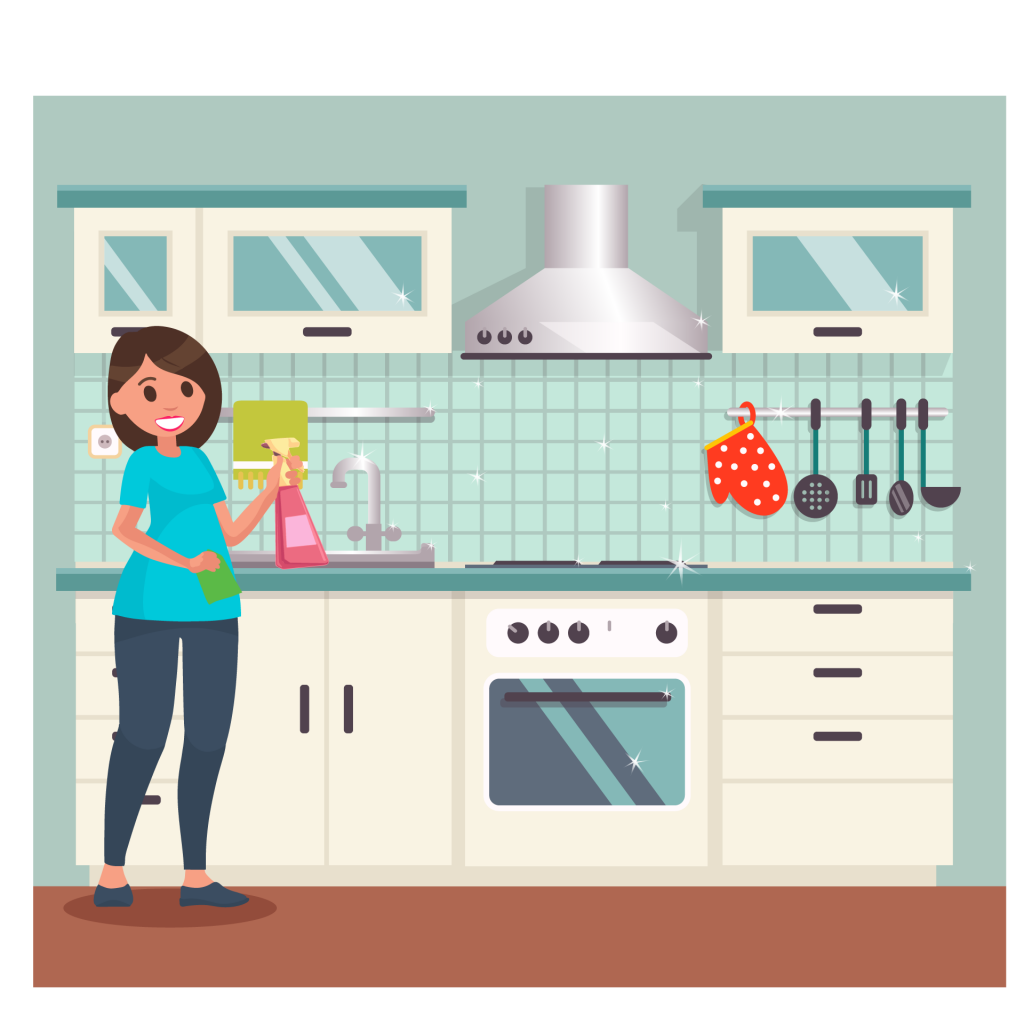 On a white cabinet, the grease sticks out like a sore thumb, so even if it not noticed until the next day after atomized cooking oil resettles from the air, you can still easily clean the surfaces. Similarly, white surfaces encourage cleaning other stains by making them more visible. Because dirt from handprints and kitchen grime is more striking against a white surface, white cabinets can act as a visible reminder of cleaning requirements. The non-porous surfaces of white cabinets require little more than a quick wipe with a damp cloth. Between visible reminders of dirt and grease and ease of care, white kitchen cabinets ensure that stains do not get set-in over time.
Cleaning tips for white cabinets
Since your white kitchen cabinets will more readily reveal dirt and stains, be prepared to keep them pristine. Cleaning your cabinets does not require expensive specialty products. A simple damp cloth will usually do the trick. If the cabinets seem extra greasy, try a few drops of dish detergent in a bucket of warm water. Apply the mixture with a sponge and wipe dry with a soft cloth. For a natural degreaser that'll spritz your kitchen with freshness, squeeze a lemon into the water before wiping and drying.
If your cabinets begin to show signs of age or exposure to sunlight, such as yellowing, there are other natural solutions. Combine equal amounts of white vinegar and baking soda into a paste. This mixture will fizz up at first. Once it calms down, rub the paste on the cabinets. Wait ten minutes, then wipe with a damp cloth.
White kitchen cabinets create an illusion of space
White rooms feel more spacious, so incorporating white cabinets as a central element of a place can also add depth. A dark kitchen can look cluttered, even when it is well-organized and minimalistic. Rather than functioning as a dark and foreboding cave-like room, a white kitchen is open and welcoming. Since families increasingly use kitchens for non-cooking uses, such as gathering, entertaining, doing homework, and dining, this openness makes a home more comfortable and livable.
A white kitchen's allure is more than just an optical illusion. There is actual science behind the power of white and lighter colors to make space seem larger and brighter. The light reflectance value of paint, such as the color of a kitchen cabinet, refers to how much sunlight and artificial luminescence reflects or is absorbed. White has a 100 percent light reflectance value. Black has zero percent. When light is absorbed, a room feels dark and smaller, while a highly-reflective room is brighter.
Because of their ability to create a feeling of openness, white kitchen cabinets are ideal solutions for small kitchen areas. For smaller kitchens, there are other tricks in addition to using white paint that can add an expansive feel. Keeping windows uncluttered with treatments can help bring natural light into the room. You can also use a low-contrast color scheme, meaning that you avoid harsh transitions from light to dark.
The many shades of white
When planning your kitchen, keep in mind that a white kitchen does not have only to involve stark, bright whites. You can get similar light reflection and openness from creams and light greys. The white paint color palette is quite broad. If you are afraid of creating too-boring of space, take a look at the exciting and varied white hues for some inspiration.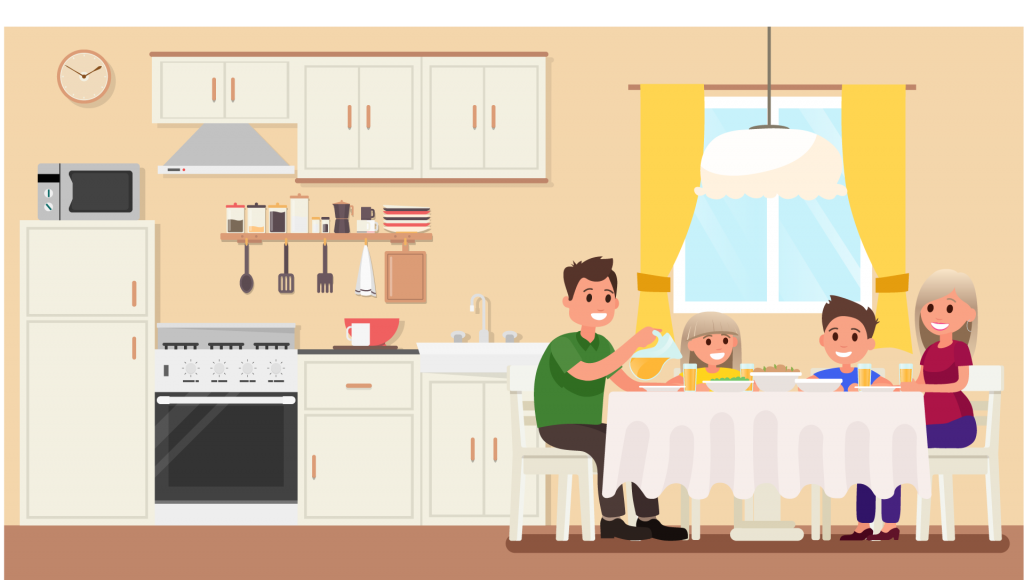 Affordability
Depending on the material, finish, and design, white cabinets can be a more economical choice. Exotic woods are more expensive than enameled MDF or plan wood doors. White cabinets are, however, the most popular, so some builders and remodeling contractors price these as upgrades. Of course, there are high-end white cabinets and low-cost melamine or thin plastic laminate cabinets.
For those who are looking to minimize their kitchen remodeling budget, ready-to-assemble (RTA) white cabinets are an excellent choice. White cabinets come in various styles, such as flat modern doors or more traditional designs. RTA cabinets are easy to assemble, thanks to most manufacturer's use of locking cam and bracket systems. If you are able to invest the time and labor yourself, you can save considerably on your project.
White Kitchen Cabinets Are The Ultimate Blank Canvas
White kitchen cabinets are a time-honored design element. From small, utilitarian kitchens of the 1940s to today's modern, but warm blends of simple colors and homey touches, white cabinets have anchored many styles. Overall, you can think of white kitchen cabinets as a framework or foundation for your style. They can help highlight other areas of your kitchen while retaining a desirable clean, and healthy appearance.
Where can I Buy White Kitchen Cabinets?
Best Online Cabinets offers more than 10 Styles of White Kitchen Cabinets for a very affordable price. Not only do we have an extensive selection of white kitchen cabinets, but we also have a Superior One-piece Solid Wood White Shaker Style that you cannot find anywhere else to build your dream kitchen. We provide incredible customer service and most orders ship free! You will have your dedicated design expert to help you create a charming and extraordinary dream kitchen! Stop waiting around. Give us a call now to learn more about pricing and info.