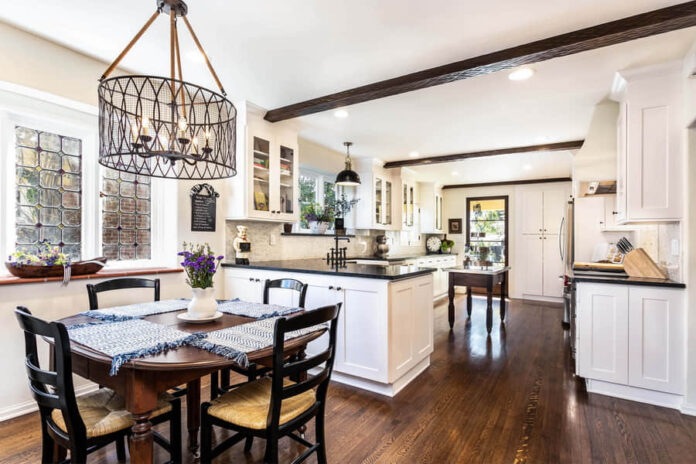 Shaker style kitchen cabinets are popular for many reasons. They have a classic design, one that recalls a simpler time in the past when craftsmanship took priority over flashy looks. At the same time, however, the clean lines of Shaker kitchen cabinets mirror the ever-popular modern styles from the 1950s to the present day. The design philosophy behind Shaker-style furniture and modern looks is to elevate functionality, allowing your cabinets to be the foundation of your overall look.
Shaker cabinets are not all made the same. While the look is simple, the construction should be high-quality, not only evoking a classic look but old-world construction methods and quality. When shopping for Shaker kitchen cabinets, there are a few simple ways to know if you are getting the best product that will provide years of hassle-free kitchen enjoyment.
With simplicity, construction materials count
Better materials almost always result in a finer end product. At BestOnlineCabinets.com, we build our Shaker cabinets out of a single solid slab of rubber tree wood. What is rubber tree wood? It is the remaining wood from rubber tree plant. The rubber industry mills the tree for its usable latex. In the past, the mature trees were burned for new plants. Nowadays, dense and warp-resistant wood is used in furniture and cabinet.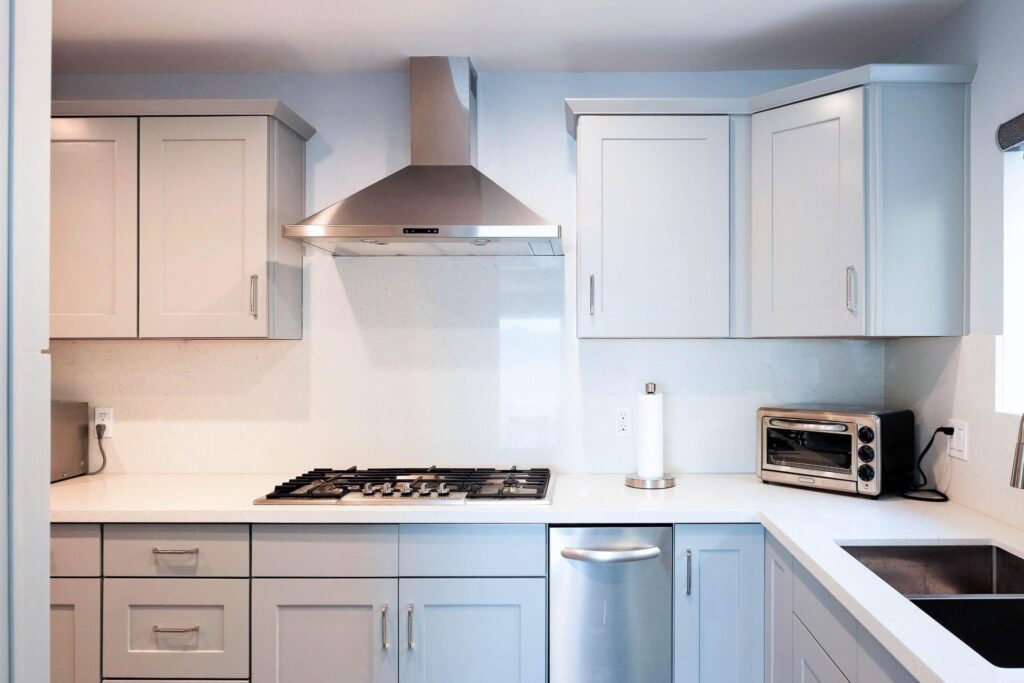 The durability of Rubberwood, its natural stain-resistance, and easy cleaning with soap and water mean that your cabinets are long-lasting. And, since wood that normally would have been discarded is being purposefully used, it is sustainable as well.
The construction method is the key to quality
Another key component in finding the best shaker kitchen cabinet is the cabinet construction. The Shaker design is simple, but it is more involved than a flat single slab of wood. The typical Shaker look is a flat door with simple rectangular framing. Many shaker cabinet doors are multiple piece construction. However, even with warp-resistant wood species, trim work is prone to shrinking or shifting over time. This can make Shaker-style cabinets susceptible to finish flaws as trim work separates from the cabinet door.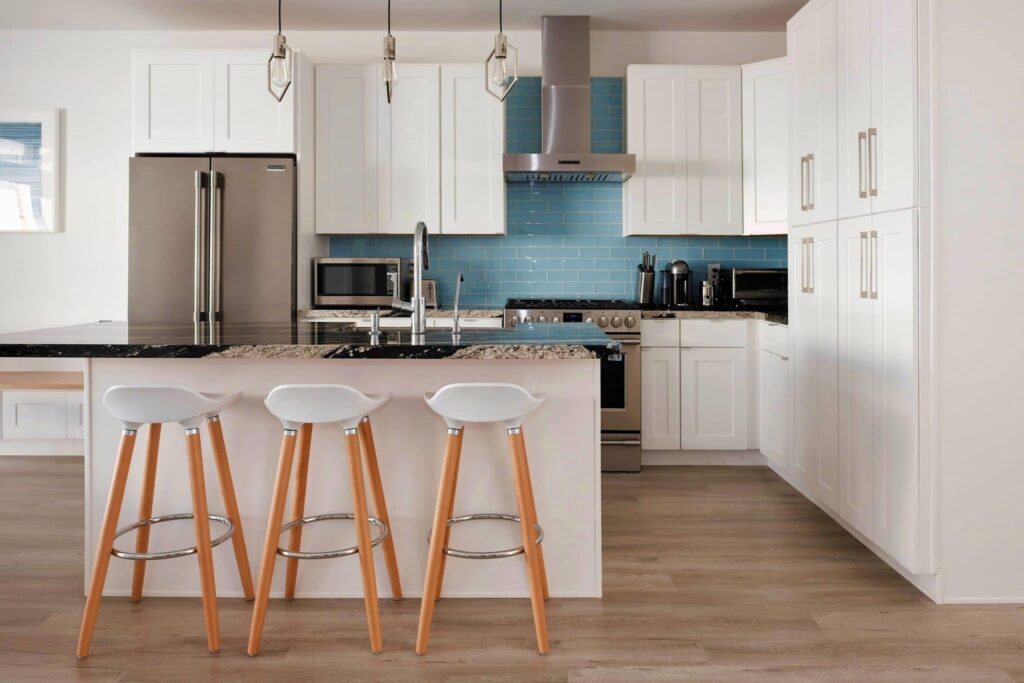 All wood can warp. The key is to use the right combination of process and material to minimize it. We found the best protection against warping and shrinking, making the doors from a single piece of wood. With this method, there is no trim that can shrink or shift during the wood's normal seasonal or lifetime fluctuations. With rubberwood, you get a reasonably-priced and strong material and combined with one-piece construction and quality build and features of cabinet bases and drawers, you minimize any future potential problems.
Quality cabinet construction doesn't stop at the cabinet door face. All cabinets featured on BestOnlineCabinets.com are built with dovetailed joinery in cabinet drawers, scratch-resistant paints and coatings, and convenience features like soft close hinges and drawer tracks. 
Finding the best price, while not sacrificing quality
When it comes to finding the best price, BestOnlineCabinets.com delivers quality and affordability with its ready-to-assemble (RTA) line of Shaker kitchen cabinets. All of our cabinets feature our one-piece rubberwood construction. With an RTA cabinet, you can save a lot, by simply pitching in with the assembly process. Our RTA cabinets also help streamline delivery, as flat-pack shipping takes up less space than fully-assembled cabinets.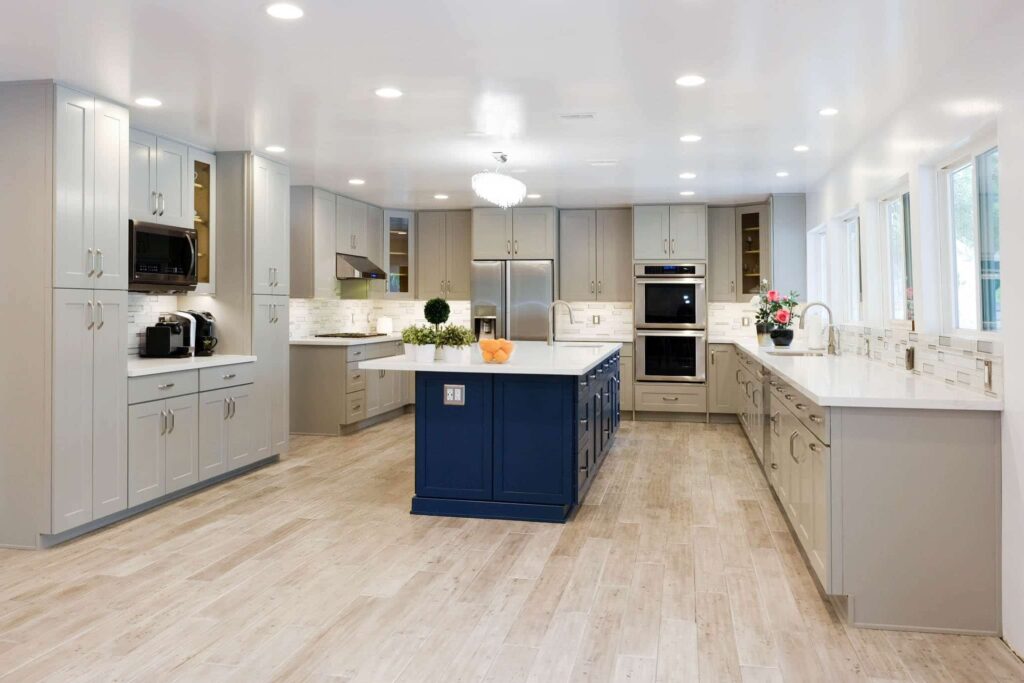 Now, some people may wonder if assembling cabinets is right for them. RTA cabinets give consumers a choice that lowers overall cost. You don't have to be a skilled cabinet maker to assemble them. While RTA cabinets are a great project for handy homeowners, they also are ideal for budding do-it-yourselfers. Most of the RTA cabinets come prefinished, with parts and components neatly organized. As with most DIY projects, the organization is key. If you decide to go the RTA route, plan accordingly. Make sure you have the necessary tools (such as a cordless drill, screwdrivers, rubber mallet, hammer, tape measure, and level.) 
Ready to upgrade your living space with the clean, modern, yet the traditional look of Shaker kitchen cabinets? Take a look at our full line of RTA Shaker-style cabinets to learn about the different finishes available. At BestOnlineCabinets.com, we offer the best quality at the best price. We're confident you'll find the kitchen cabinet option you need.