Case Study: Solving Kitchen Design Problems with Gray Shaker Cabinets
Our kitchen designers frequently hear a litany of complaints and vague or incredibly detailed issues that homeowners have with their existing kitchens. The vast majority of these issues ultimately stem from their previous installer (or the installer for the previous owners) not completely taking their needs into account when crafting their kitchen space.
Related Topics:
We took a call from a homeowner in southern California recently who was desperate to resolve their kitchen crisis. For years they had endured a kitchen they inherited when they purchased their home that was as much of an eyesore as it was impractical. Our designer got to work immediately with identifying their major and minor pain points in order to isolate the major culprits and help them get the kitchen they deserved.
Identifying Problems in the Kitchen
Rather than playing guesswork or trying to convince the homeowner of prefabricated issues that can be "solved" with cookie cutter solutions (a common approach of poor designers), we come from the school of thought that each kitchen and individual who uses it has unique needs. Our designer asked the homeowner what issues they had been experiencing with their kitchen. They will eventually ask about wants, but we want to make sure that we also solve all needs.
Lack of Food Preparation Space
The homeowner described having issues with food prep at virtually every meal. While they had plenty of accessible pantry space to store food and cooking supplies, there wasn't sufficient space for them to get everything for a meal out at a time and have it ready to go during prep. This multiplied how much walking around they had to do in the kitchen for moderately complex family dinners.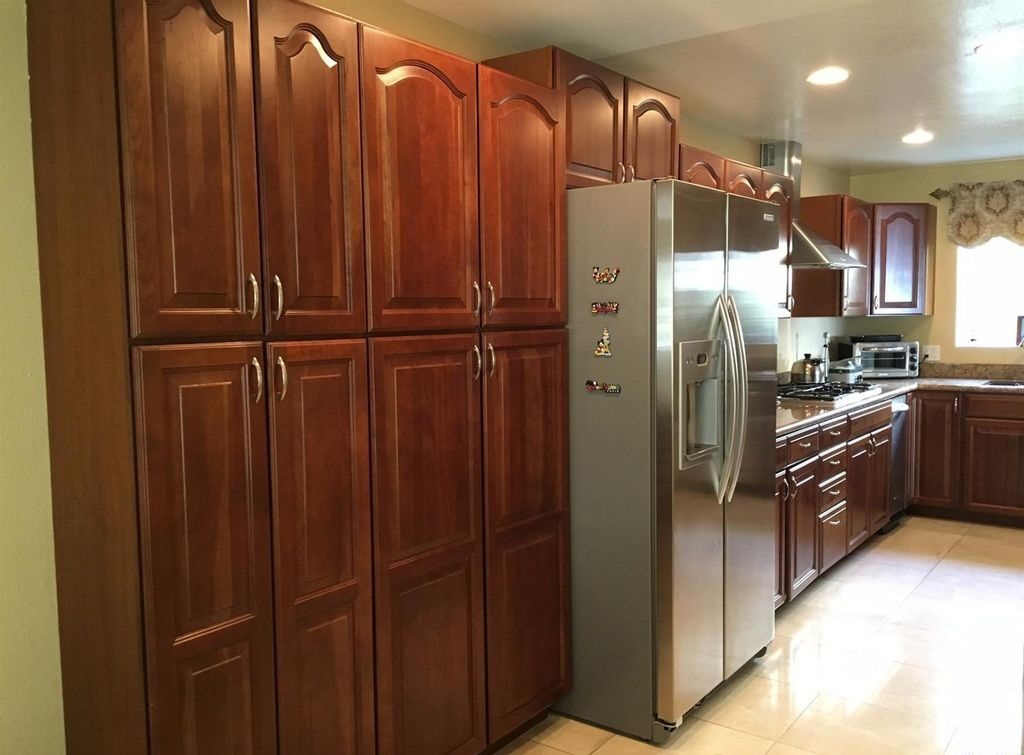 If that wasn't enough, they also hosted numerous extended family gatherings annually, needing to serve food to upwards of 40 people. Needing to pull out folding tables just to stage their cooking made them feel unprepared and didn't provide the refined aesthetic they hoped for. Needing to keep their pantry doors open the entire time they cooked meant poor mobility between the kitchen and dining room for anyone to assist in the cooking. Clearly their allotted kitchen space was poorly designated.
Harsh & Dated Appearance
When it came to looks, the homeowner was at a complete and total loss. While they had been enchanted with the maple cabinets filling up their kitchen when they originally bought the house, over the years they had come to feel confined by them. They knew that they wanted a change, but couldn't put their finger on exactly what was necessary to be happy with the look. One notable insight from them stood out: the harsh contrasts in color made it feel like a poorly planned room that stood out like a sore thumb.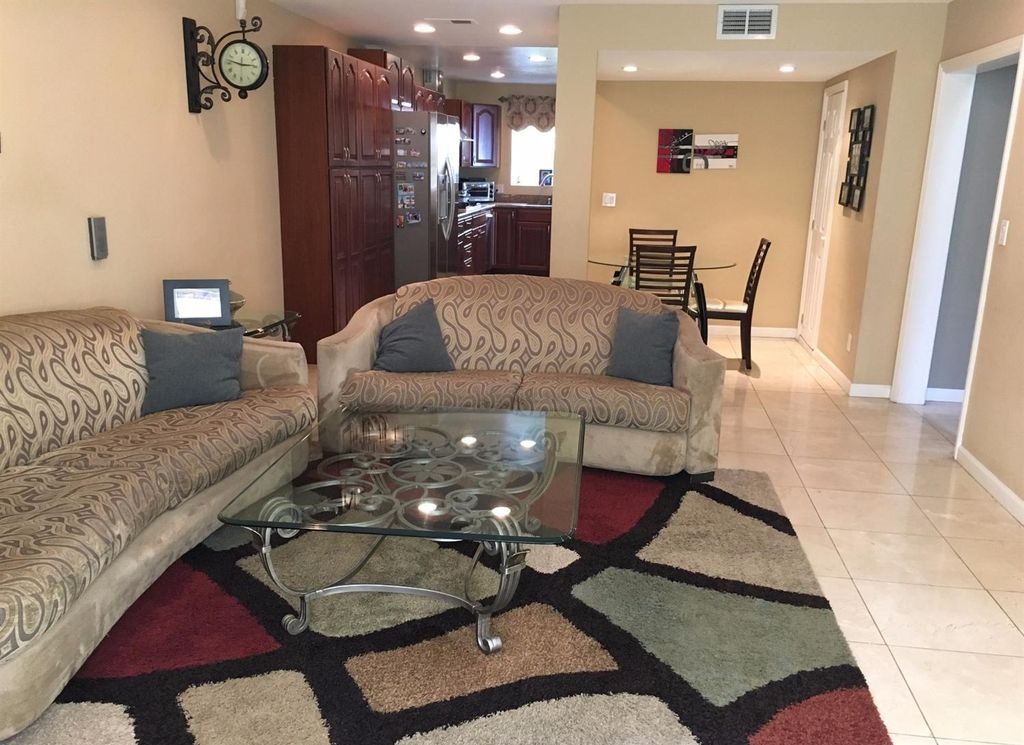 Developing the Solution to These Kitchen Dilemmas
Equipped with a greater understanding of the homeowner's negative experiences using their kitchen, our designer could begin formulating a plan to handle the problems once and for all. We knew that we needed to solve the kitchen's spatial issues so that they could truly enjoy crafting meals for large groups while handling the aged so that it elegantly transitioned to adjoining areas of the home. That is where design theory comes in.
Compromise Storage for Countertop Space
Optimal kitchen workflow requires every component of functionality to work in concert. Too much of one diminishes the usefulness of other aspects. Lacking countertop space, or having countertops in the wrong areas is a design issue we encounter frequently. As this homeowner had discovered, too little countertop space can also be one of the most frustrating problems in the kitchen.
The original design for this kitchen had introduced one of the cardinal mistakes in plotting out kitchen workflow: insufficient counter space next to the fridge (usually only a convenience) had created a cascading problem with too little counter space next to crucial food prep areas. Since perishables coming out of the fridge had nowhere to go on the left, they encroached on useful space near the range.
Solving this issue with additional countertop space would not only free up the counters in the inner kitchen exclusively for work, it would add a staging area for gatherers, family, and partygoers to collect food and even socialize without impacting the effectiveness of the kitchen. There was an opportunity here to solve multiple problems at once–an opportunity that a professional designer will never pass up.
Neutral Gray Color Theory
One's first thought about the color gray could be that it seems an odd choice for the kitchen. After all, your kitchen is usually strongly associated with bright and inviting warmth. However, there are good reasons that more and more homeowners are opting for remodels that incorporate gray elements.
Shades of gray inspire sentiments of collected wisdom, peacefulness, and coolness. In a busy kitchen already filled with a bustle of activity, a color of tranquility can help to discipline the space and balance all of the activities.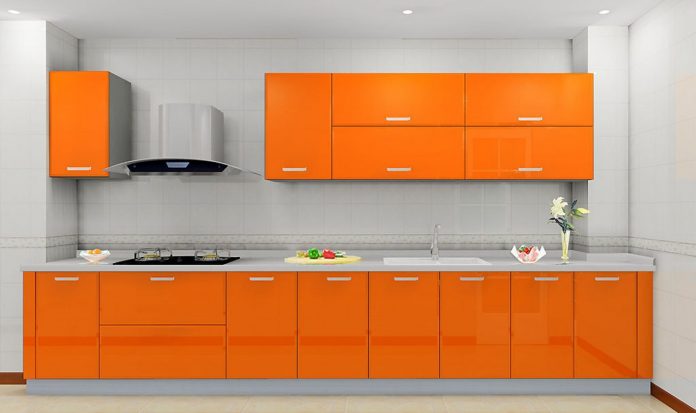 As a neutral color, gray furnishes just the right amount of anticipation for more dramatic color splashes. It interacts well with whites and appliances, creating seamless transitions that can transform a humble home kitchen into something out of a professional catalog. Like its close cousin white, gray also conveys an austere cleanliness; something you always want your kitchen to suggest.
Conservative & Modern: Shaker Style
There are some things which will undoubtedly never go out of style. The works of Shakespeare, or an understated handkerchief square; even the iconic image of a bright red rose against a neutral backdrop seems impervious to time's wear. There are some styles and ideals which abide with an enduring fierceness once they enter the human stage.
In American home design, there is no more timeless aesthetic than the shaker style of construction. Shaker furniture is a classic mainstay of homes across the nation ever since its humble beginnings in the mid 19th century. The fact that functional minimalist styles have only seen continued growth of interest through the years has propelled the shaker style into contemporary designs to this day.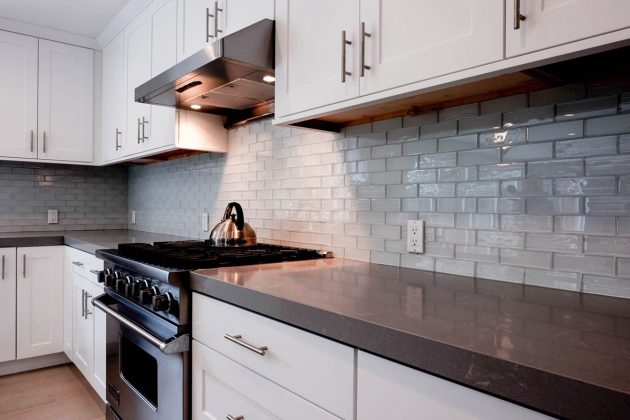 The self-sufficient Shaker communities of America thrived on the land and their own diligent labor. Deriving strength from their simple life and the virtues of humility, the furniture they hand crafted became visually infused with their values. Lacking ornamentation and limiting curvature to the most basic requirements, shaker furniture was highly sought after by neighboring communities for its usefulness and long-lived quality.
The Unfailing Appeal of Shaker Kitchen Cabinets Crossed with the Lasting Power of Neutral Colors Like Gray
Once our designer had thoroughly investigated the problems with the kitchen and systematically investigated solutions that the homeowner agreed with 100%, the remodel design took shape fast. Weaving all of these design concepts together into a singularly beautiful kitchen was made easy with cabinets that are quickly becoming a favorite to our customers: grey shaker cabinets.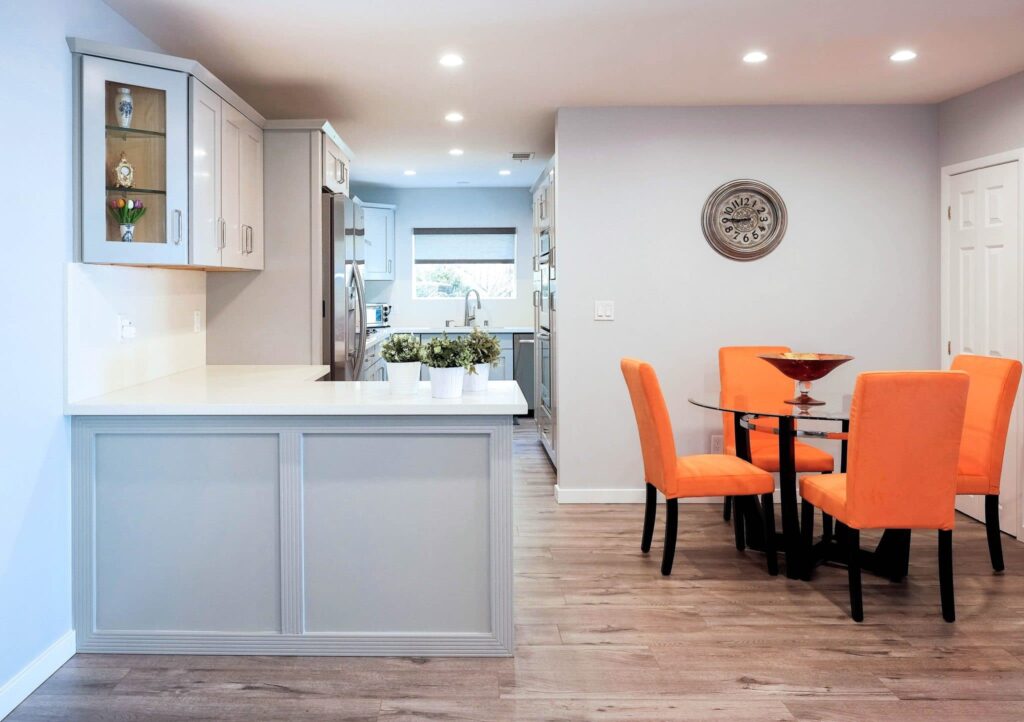 Creating an easy transition for their kitchen allowed them to implement a visual pop with orange dining room chairs and throw pillows in their living room for a modern touch.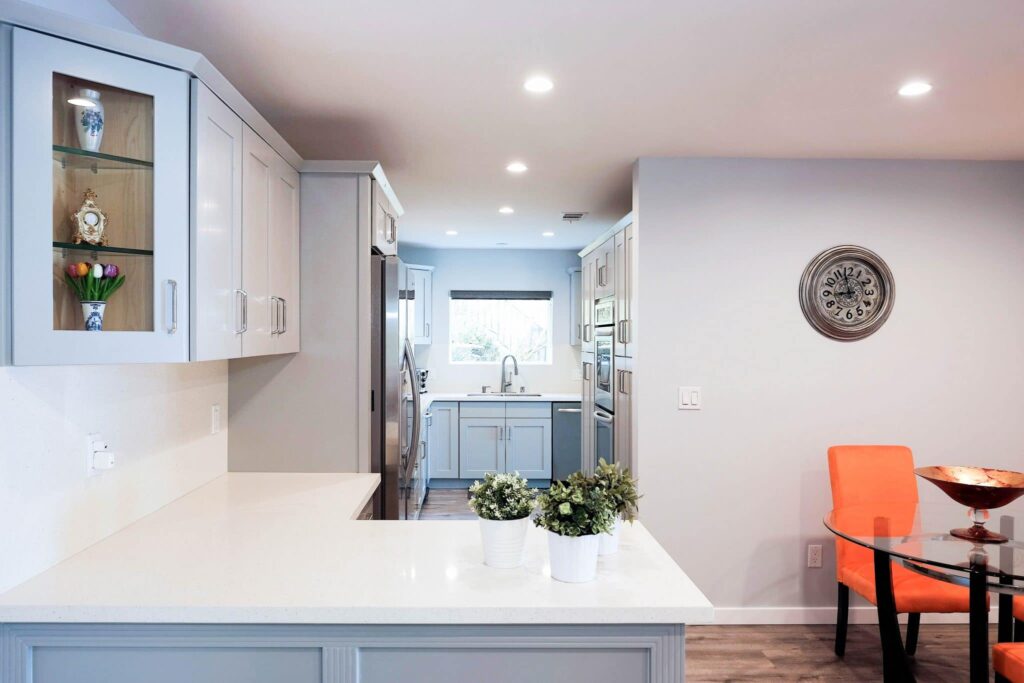 Adding an L-shaped counter at the edge of the kitchen and dining room provided the perfect space for meal delivery and graduating the open end of the kitchen into a social space: perfect for their happy family holidays.
In the end, these homeowners are over the moon about their new kitchen. Instead of dreading all the familiar problems with their big gatherings, they now look forward to showing off their useful and beautiful kitchen to family and friends. This was a big success.
Consider Your Very Own Modern Remodel with Gray Kitchen Cabinets
If you're intrigued by the reimagining of this kitchen, start thinking about your own pain points and how you might like to see your kitchen better serve your needs. Our designers are ready to walk you through from start to finish so you arrive at the perfect plan for a whole new kitchen of your dreams.