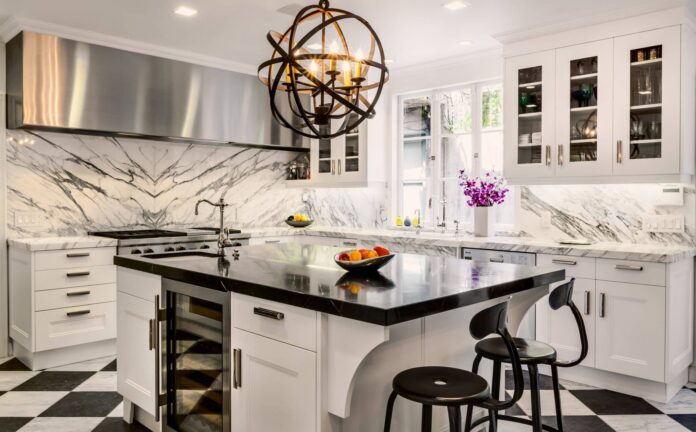 Matching counters with cabinets
Sometimes, not knowing what we want can be a good thing. Especially when we're young, the world is full of possibilities. But when you've reached the age that you are building or remodeling your first kitchen, not knowing what you want can be confounding. There are way too many options. From the flooring, to countertops to cabinets – it's overwhelming. How are we supposed to sort through it all and come up with some sort of cohesive fusion that connects all of the elements? Well, slow down, camper, it's not as hard as it seems, and we're going to help you figure it all out.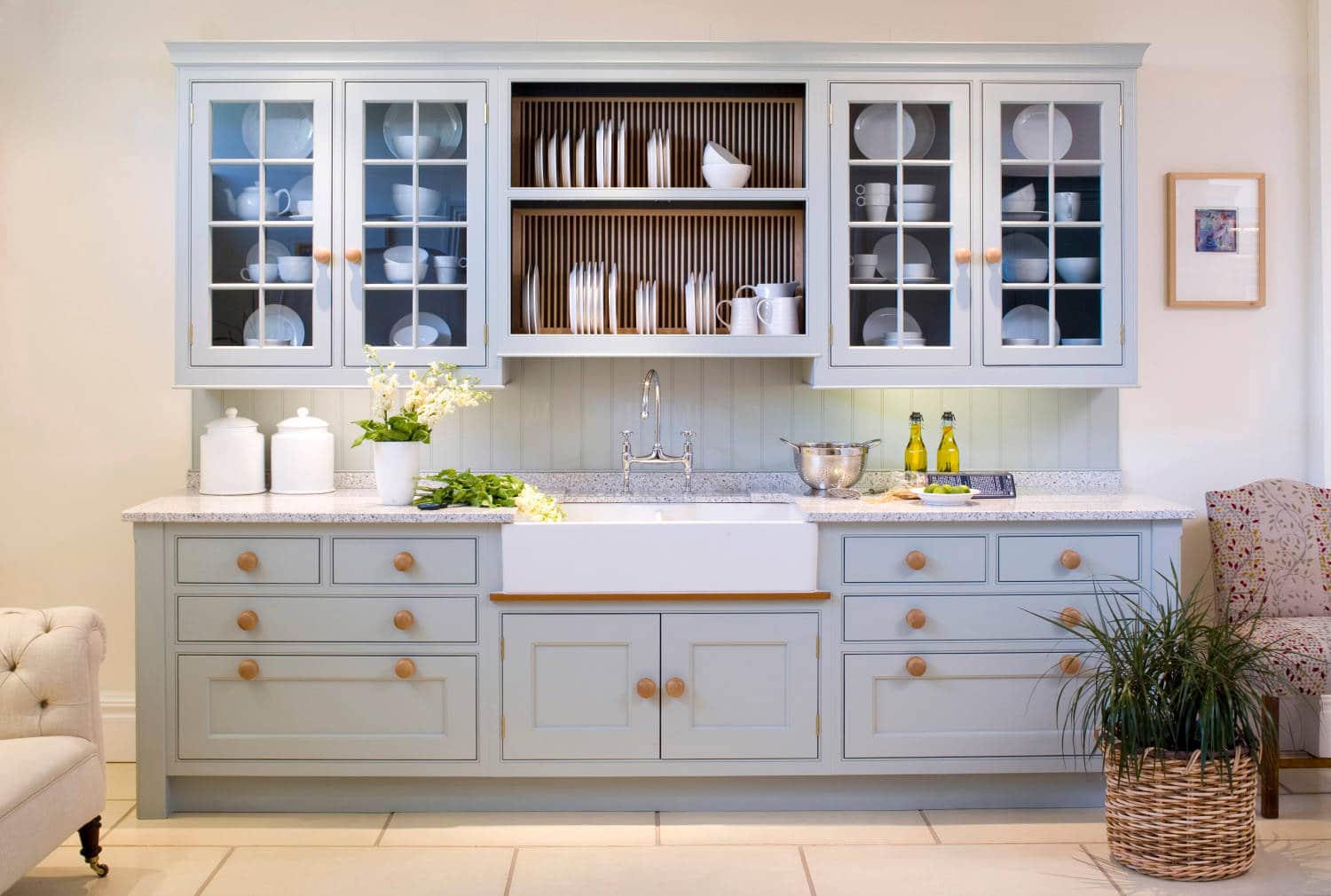 Let's start by looking at your budget. Knowing exactly what capital you have to work with will help narrow the field so to speak. Of course you need to factor in every relevant element including materials and construction costs. There are affordable kitchen cabinets, to be certain. Check out stores, go online and try to get a feel for what's timeless. It's easy to find something appealing because it's the current favored trend, but you don't want to be stuck with something that is dated a year later. Ideally, you'll locate a combination cabinet-countertop that is not only super functional it stands out to you personally, a unique look that you'd like to adopt.
Start your quest in search of cabinets. You know about the options available – framed, flat, custom, semi-custom… you may even check out what's available in stock cabinets if you are on a restrictive budget. There are a plethora of different styles you can consider but you can find a comprehensive guide to those kitchen cabinet styles here.
Framed Cabinets – mostly used in traditional and American style kitchens. Featuring a one and a half inch frame (called a "face") on the cabinet box that the doors hinge onto. Very popular in the Shaker design.
Frameless Cabinets – are typically found in contemporary kitchen designs. The frame is hidden, a feature that makes for more complete access to the inside, where the door is actually hinged, a feature invisible from the front.
After a frame is chosen, it's time to pick the kind of cabinet construction you prefer:
Stock Cabinets – can be found with ease at the majority of big box stores. They're essentially discount kitchen cabinets, and the low cost is often reflected in equally low quality. Also, they are available only in set sizes and configurations.
Semi-Custom Cabinets – though offered in general styles, you can have some customization when it comes to the finishes and sizes. For some, it's just the right compromise between what they want and what they can afford.
Custom Cabinets – gives you whatever you want. They are built to your specs, there's almost no way to be dissatisfied with these. Accordingly, however, expect a hefty cost to accompany such perfection.
When comparison shopping, there are 
a few specific cabinet features you'll want to observe. Often, they can provide a greater insight into the true quality of the cabinet. For instance, check out the hinges of each cabinet you look at. They must be durable and adjustable so that they can properly align the doors to the frame (or to the entire box when working with frameless cabinets). Also, be certain that the cabinets panels – as in the exposed sides and door panels – are "floating" as opposed to glued. This means they are freely buoyant in a deep groove set in the cabinets frame. This makes the use of adhesive unnecessary and allows the panels to expand and contract per changes in temperature. Because of this design, cracks and frame damage are avoided. Whether or not they are of the floating design may not be readily visible to the naked eye, so ask a professional to be certain if you're considering floating panels. Also check for drawer slides. When they are supported by side mounted slides they are much more dependable than a single one mounted to the bottom.
Finally, there's a choice from a variety of wood types to make. It is actually best to avoid exotic woods and select one that looks good but is also solid and extremely functional. Some of the best in this category include Maple (best for Contemporary and Traditional kitchens), Cherry (very durable and able to be combined with other woods), Oak (works great with finishes) and Pine (great rugged look with a long ruining grain). Alternately, high pressure laminate and a material called thermofoil are also popular options that though not actually solid wood, are just about as durable and nearly as popular.
Finally, you'll need to pick countertops. Obviously you want to find the best match to your cabinets. You should be able to 'eye it' and get an idea, because ultimately it's the combination that most appeals to you that should win your approval.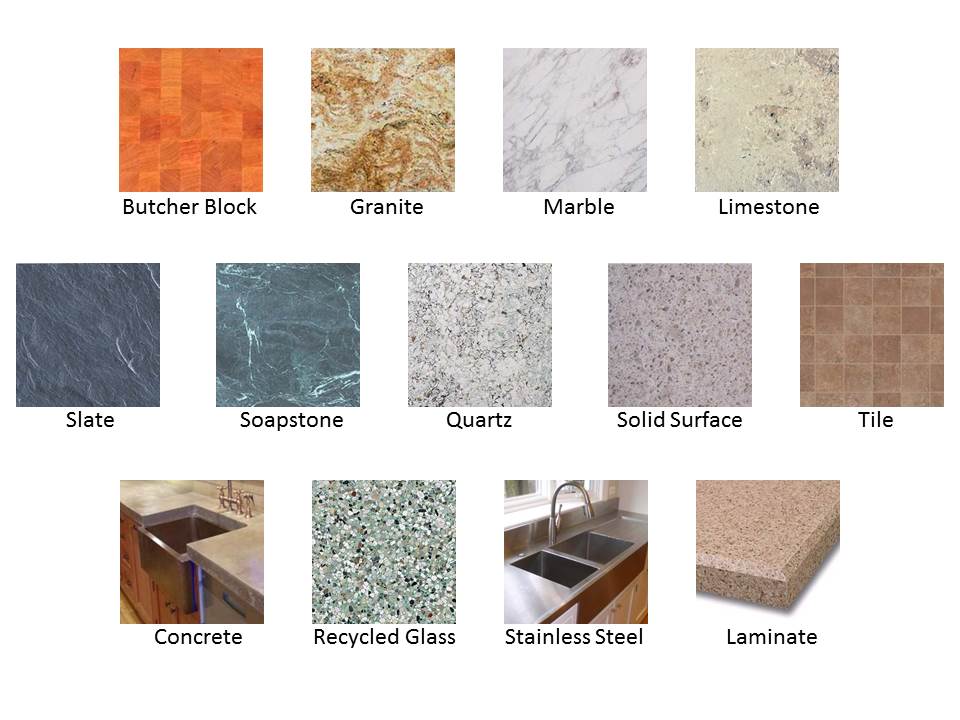 For many, the idea of countertops doesn't extend much beyond accepting granite as their primary material. Though it's certainly experiencing a peak in popularity, even granite will be considered dated at some point, forever associated with a certain bygone era. Perhaps fortunately, there are other options for your consideration. Take a look – maybe one of the many styles of Laminate countertops will best suit your cabinets. Or you can use marble, a great granite substitute though more prone to scratches or staining. Quartz is quite durable and doesn't require much maintenance. Many prefer the value of Butchers Block (even though it needs to be oiled biannually, it has an excellent quality-to-cost ratio). Corian is a popular solid surface that is also, unfortunately, prone to scratching. Stainless Steel is ideal for the serious kitchen while granite does, in fact, still reign as king of them all. Minimal upkeep, reasonable price and unmatched beauty make it the surface of choice.