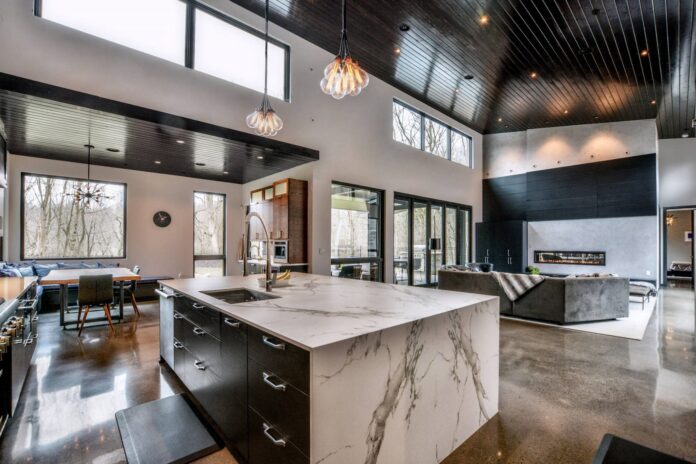 A list of the most popular innovations
Kitchen remodels are more popular than ever. People don't just want change, they want upgrades. They want something new, innovations. And there are plenty new features available to appease even the most ambitious of desires. Kitchens have long since entered the modern age and each year sees new and exciting improvements (and even some common sense revelations). Check these out and see what appeals to you…
1. Islands
More and more homeowners are installing tastefully sized kitchen islands, making them the focal point, large enough for food prep, extra seating and storage. Unfortunately, others are discovering that their kitchens simply are not big enough to accommodate the ideal work aisle clearances. They need to have at least 42 inches for a single cook or 48 inches for a double cook sized kitchen. Even so, they can improvise. In a narrow U-shaped design they can utilize the small work surface of a mobile island on wheels. Obviously you won't have the seating but you can take advantage of the additional functionality. You can even bring in a small table that offers a bit of additional storage as a permanent mini island. As long as you still have plenty of room anything goes.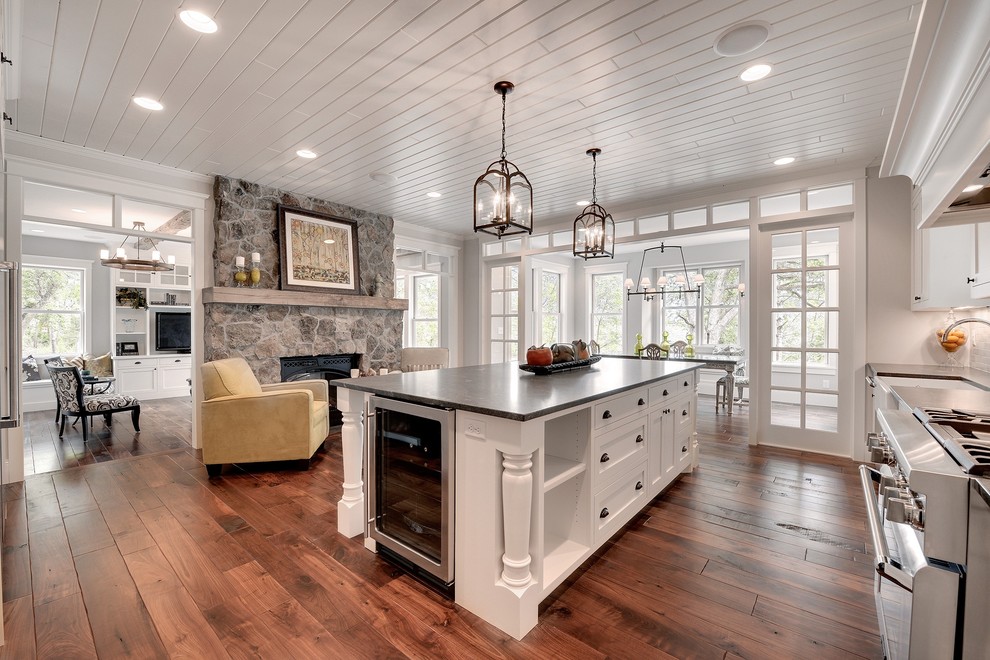 2. The Large Sink
The double sinks have fallen out of favor, they are simply inconvenient. It's too difficult to handle large items like pots and pans in them. That why an increasing number of homeowners are replacing them with a single large sink as part of their remodels. Commonly a single basin that measures 30 to 33 inches wide and 9 inches deep is more than satisfactory for homeowners.
3. Ample Space for Prep
Older kitchens are more confined, designed for one cook with a small prep area located next to the sink. Homeowners seek to create more room with their new kitchens. They work to implement a continuous countertop of at least three feet wide and two feet deep directly next to the large sink. They may even opt to add an additional prep area, which can come in the form of a peninsula (a longer form of an island).
4. Storage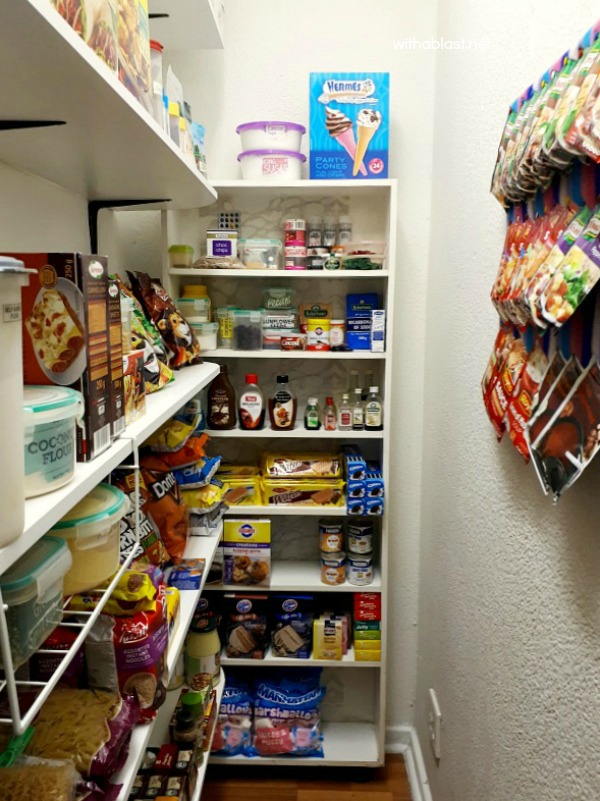 Storage is always in demand. Depending on how much available room you have to work with, clever solutions for the kitchen are more abundant than ever –
Walk in Pantry

If you're lucky enough to have the room to spare, a walk-in-pantry is an excellent and popular storage solution. With plenty of options for shelving and drawers, it's easy to organize all of your perishables and kitchen wares. And if it happens to become a bit disorganized you can always just close the door.

Sliding door Pantry

Of course a homeowner is concerned with storing glassware, dishes and appliances, etc… you can place these behind a sliding pantry door. Select a model that features frosted glass and you can still identify the items that are behind closed doors.

Tall Cabinets

An increasingly choice option that has become quite popular is the use of tall cabinets. Obviously the more space you have vertically the greater the accommodation for shelves. But it's the addition of roll out shelves that makes the solution an innovative must have.

Closet Reconfiguration

If you are limited in your options because of minimal space, you could always redesign your closets interior and have it serve as a pantry. You may not have as much room to work with as a walk-in, but you can make the most of what you have. Add shelving and make them the roll-out kind so that they are entirely accessible. Replacing the solid door with a glass paneled one is a nice touch that will help identify the pantry from other closets.
5. Clutter Free
People appreciate and gravitate toward clean areas. A clutter free surface is appealing to the eye and facilitates an ease of function. A remodel is a good excuse to make it a fulltime reality in your kitchen. You simply need to implement organizational systems. Add accessories such as cutlery and tray dividers, the aforementioned roll out shelves, lid organizers, spice storage, bread drawers and the newly fashionable appliance garages will all contribute to the neat harmony.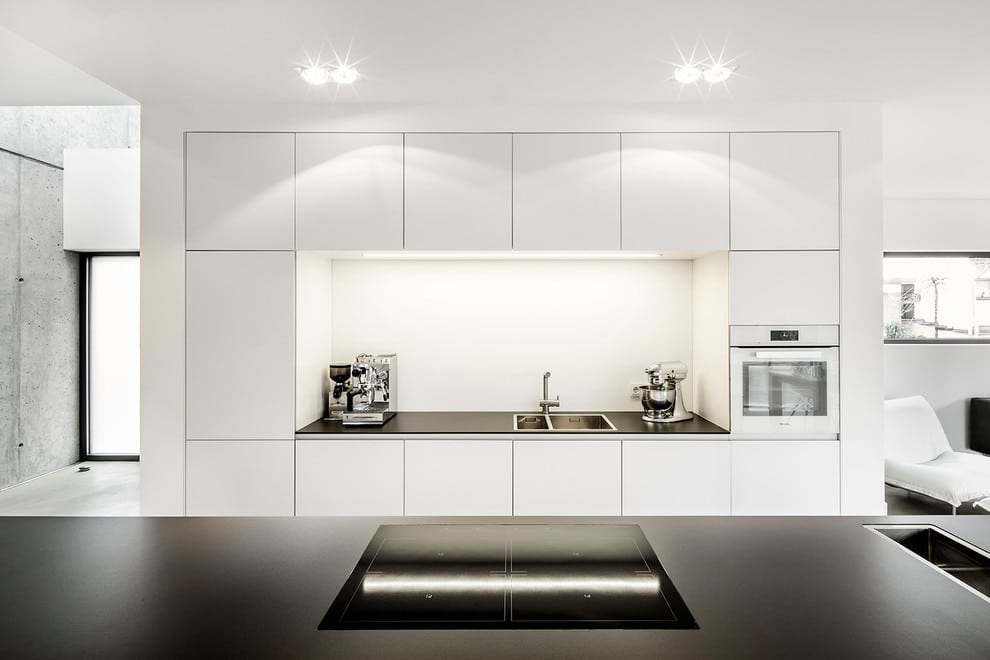 6. Recycle
Being environmentally conscious has never been more of a issue than it is today. Everybody wants to be 'Green'. It is quite common to combine compost, recycling and trash bins. Composts are more of a specialty and a little less likely to be found in a kitchen, but of course you need to have a dedicated place for the recycling trash containers. Like the freewheeling heroes of the contemporary kitchen remodels – roll out shelves – you should insist that your waste bins be of the pull out variety as well.