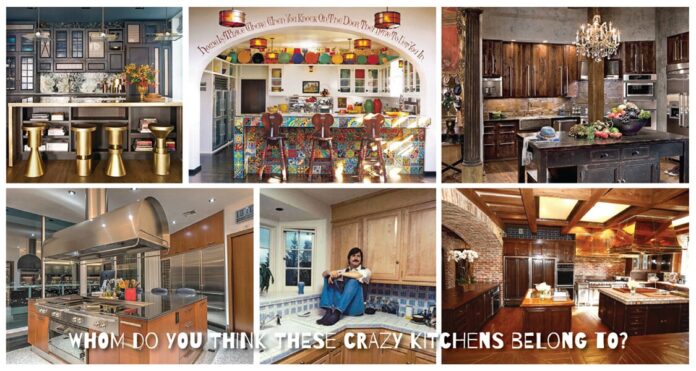 Counting Down the 5 Weirdest Celebrity Kitchens
5. Gerard Butler's Chelsea Loft Kitchen
Gerard Butler's Chelsea duplex in Manhattan starts off our list, after going on the market earlier this year. With a designer clearly inspired by Bram Stoker's Dracula, the loft in general appears to be competing for the title 50 Shades of Brown.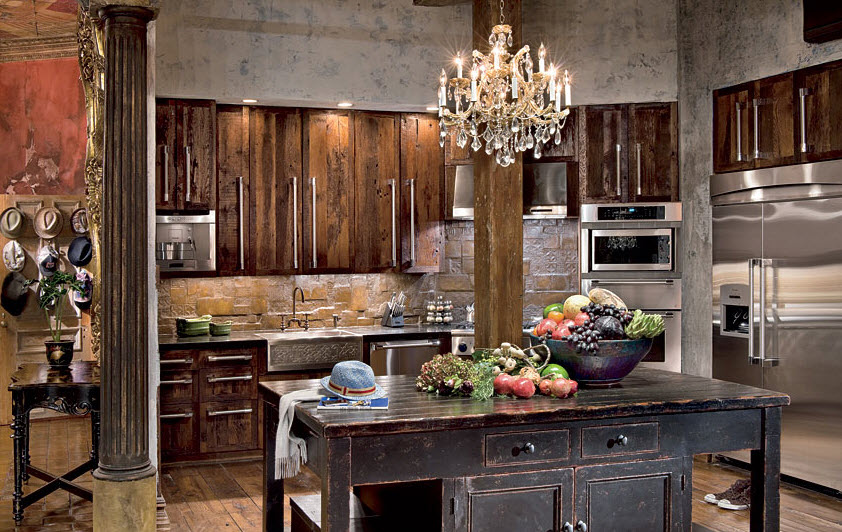 This "Bohemian old-world rustic chateau with a touch of medieval vampire lair" is so off-putting that the photographer tried to lighten it up with a blue fedora in the foreground. As if to remind the viewer that yes, other colors do exist in this dreary place.
Related Topics:
4. Diane Keaton
While Diane Keaton's new home is an incredibly tasteful rustic dream that she designed for herself (she even wrote all about the process in her book The House That Pinterest Built), she hasn't always had such refined taste. Her new farm-style home has come a long, long way from some seriously eclectic roots.
Her previous home, a Spanish colonial revival in Bel-Air, California, was designed by Stephen Shadley. Shadley said "She's not afraid" about Keaton's design inclinations, and that is very clear from the exploded piñata in the kitchen.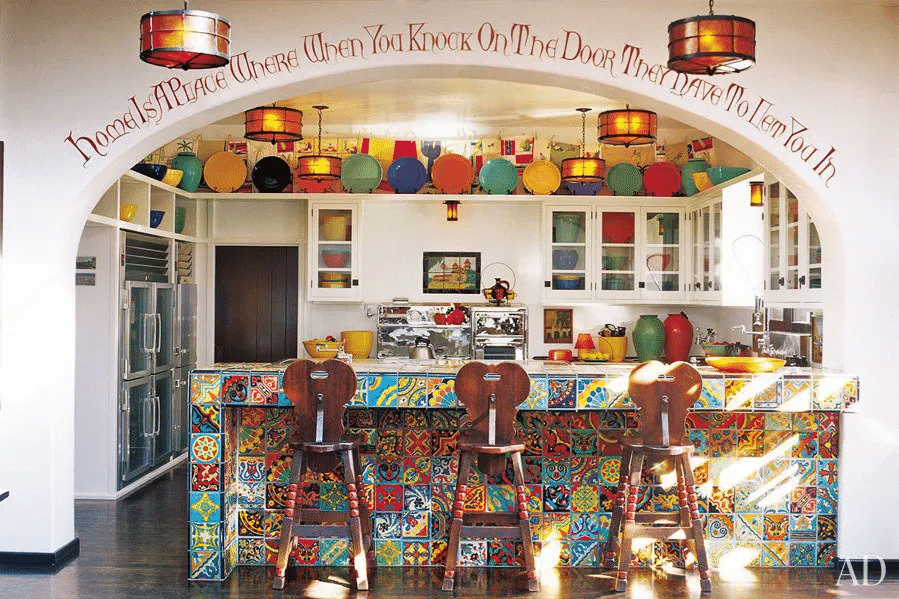 A vintage California tile bar is further augmented by colorful plates arranged above the shelving so that wherever your eyes wander the horror isn't done. The Robert Frost quote on the archway leading in should probably read "Abandon Hope, All Ye Who Enter Here" instead.
3. John Legend & Chrissy Teigen
Musician John Legend & model Chrissy Teigen's NYC apartment got the full renovation treatment some years ago by Don Stewart of Desiderata Design. Replete with dark leather armchairs and bronze everywhere, there is a classy stark contrast in every room.
Every room, that is, save for the kitchen. The love for metallic touches continues here, but taken to an outlandish level with brass stools that resemble nothing so much as seals you might use to emboss a wax sigil on an official document in the Victorian days.
Aside from their garish appearance, they also don't convey the greatest sense of comfort for anyone seated. They might work in a kitchen where you don't want anyone to stick around long enough to eat! Go away! Get thee hence to the dining room!
2. Pharrell Williams' Miami Penthouse Kitchen
Listed on and off the market for years, Pharrell's Miami penthouse was most recently listed in 2014 for just shy of $11 million and sold in 2016 for $9 & ¼ million. With cavernous ceilings and 360° views of the skyline and ocean, it is a luxury palace worthy of the price tag.
But for such a grand home, the kitchen is a bizarre feature, out of place and somewhat tiny relative to the other spaces. Notably boasting a huge square island with the stove and oven inset beneath a gregarious cylindrical range hood, the kitchen looks like it would be more at home on a luxury plane. Making extensive use of what appear to be thermofoil flat panel cabinets, this is definitely a monument to economy of space.
1. Michael Jackson's Kitchen at Neverland Ranch
Abandoned since 2003, the Neverland Ranch property was stuck in a never ending real estate purgatory due to its oddball design. As Vice wrote in April of this year, a group of urban explorers–a hobby name for enthusiasts who often criminally trespass abandoned places–investigated the abandoned Neverland Ranch between 2007 and 2008. The photos and stories they came away with make the place even weirder.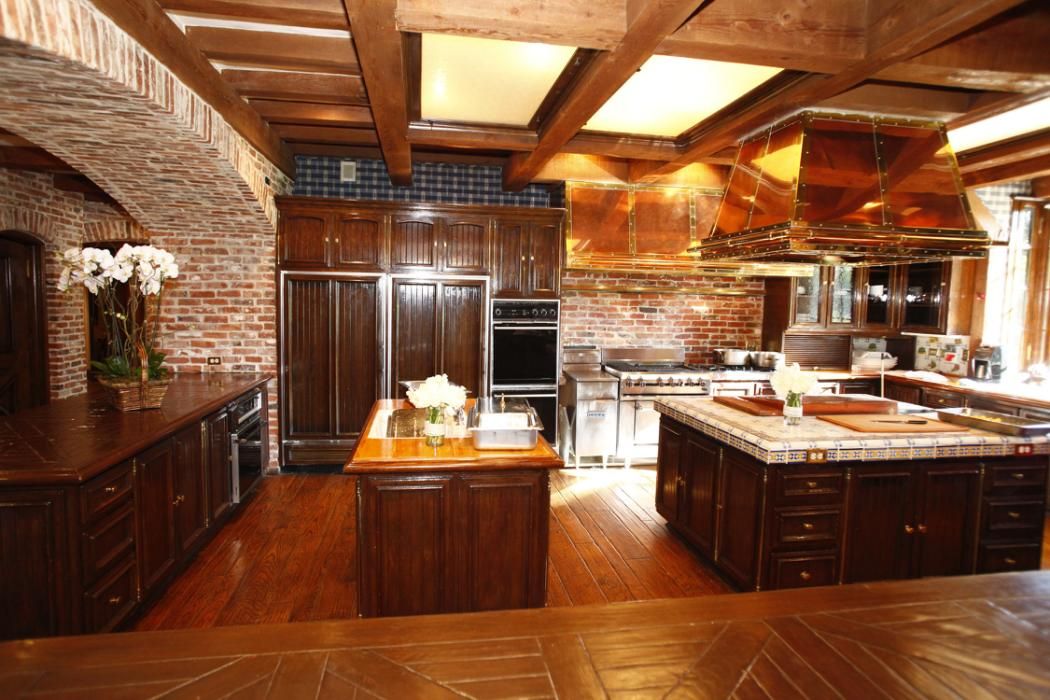 Its large and bizarre kitchen is no exception. A mixture of a walk-in pizza oven and the Overlook Hotel from The Shining, the kitchen at Neverland Ranch fits right in with the strange pastiche of the entire place. Per the photographers who crept in all those years ago, they found a "Children of the World" menu in it, on a permanently printed chalkboard. It had things like peanut butter and jelly sandwiches and macaroni and cheese on it.
So there you have it, some of the most bizarre cooking spaces that celebrity money can buy. The kitchen isn't weird, but we felt compelled to include this image of Steve Jobs hanging out on his 1979 kitchen counter in Los Altos, California: