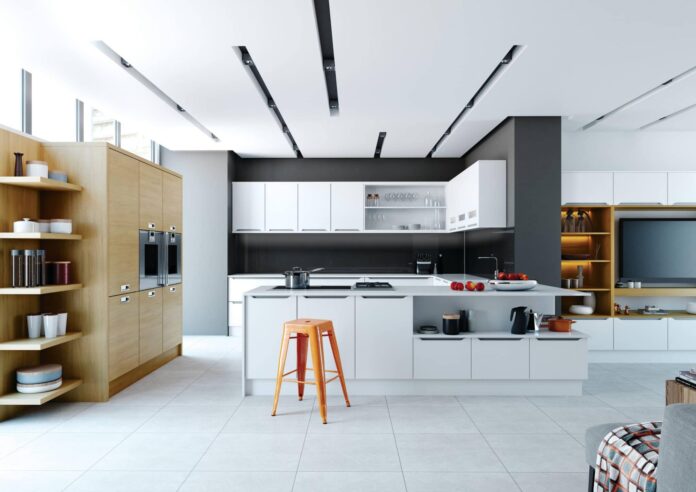 The Heart of The Home: The Kitchen
Throughout the country there are regions where certain styles are more popular than others, proving that the nation as a whole isn't swept away by singular trends. Instead, your geographic location can have as much influence on your design identity. Even so, it was transitional and contemporary designs that had the edge over traditional ones throughout the U.S. in 2017. Trending widespread was a clean line style that created a rich layering of textures over a cold minimalist modern motif. Vibrant colors and materials with distinctive, sleek styles reflected the best of the past century and created a visually potent look. Along these perimeters, we saw Shaker cabinets experience a substantial rise in popularity. Plus, midcentury and farm inspired designs saw a reasonably profound resurgence as well. Once inherent to custom homes only, elements of exclusive designs are finally now finding their way into mass production.
Interestingly, there was a variety of cabinet styles that 'flew out the door' in 2017. Light woods and gray tones in particular adapted to changing trends with ease. Two-tones and colors were also quite popular. The in-demand wood types included quarter sawn oak, possibly because its straight grain takes staining so well. The strong grain of walnut complimented the wood types well known stability. Euro style frameless cabinet doors in white, gray and matte black were mixed with solid white gray or wood accents – and also did quite well in the marketplace. It appeared that 2017 had chosen gray to become the 'new neutral', often paired likewise with muted pastel or jewel tone accents. Glazed yet natural tones and wide grains were popular details in cabinets as well, having become reasonably sought after details.
Kitchen Layouts
Open kitchens, as opposed to closed kitchens kept its position as most desired among homeowners. Though Their floor-to-ceiling windows of the higher end designs provide plenty of natural light and are visually stunning. It seems in fact, that consumers are now forgoing formal living and dining rooms, preferring to integrate them with the great room. There, their essentially collective functions blend and work together in harmony, further cementing an effortless cohesion. With architectural features in demand, the kitchens cabinetry is made to mimic the appearance of furniture and include such features as pocket doors. Meanwhile, columns and arches are added to represent spaces. There was no clear winner in terms of popularity when it came to L-shaped, U-shaped, and Galley kitchens.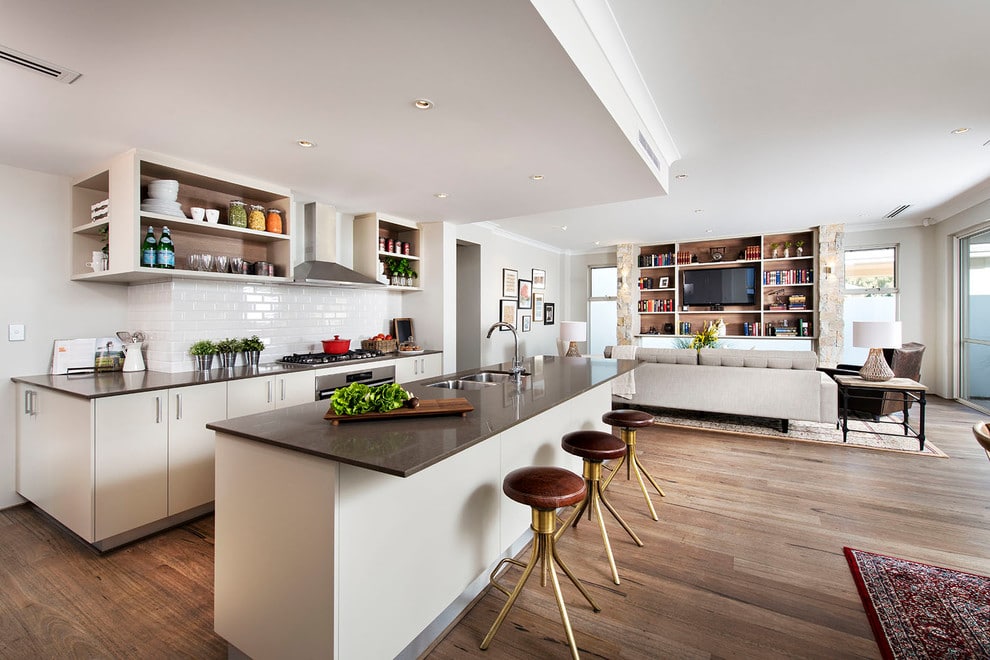 Appliances & Accessories
Also, these shifts toward open plans have affected appliance finish preferences. Now, they are unobtrusively concealed behind panels that match the cabinetry, easily accessible but otherwise invisible. Less prominent oven ventilation hoods that also blend with the cabinets were popular, too. Meanwhile once high-end-only integrated refrigeration had finally made its way to the mainstream, along with steam cooking ability – they both seemed to be the must-haves of the last year.
One aspect that received much attention was the desire for greater, albeit smarter, kitchen storage. Much emphasis was put on smooth function and efficient placement, both implemented without creating any cluttered appearance. Slide outs, pullouts, drawer dividers, lazy susans, built-in bins and charging stations cleverly placed within or around modern kitchen cabinets and drawers were also among the delights of the past year.
In fact, much stress was placed on factors of accessibility and organization, especially where cabinets were concerned. Specially designed hinges that were compact and hidden were commonly used effectively, as were recess corners that would normally have been neglected. Now they house countertop appliances or spice shelves – all behind a sliding wall backsplash! The ultimate compliment to it all was LED lighting (which is now practically standard) installed to provide light for undercabinet, interior, and ambient mood illumination.
No longer can you find the once common built in deck in the kitchen that so often served as a place to write checks and pay bills. Instead, the ever presence of portable laptops and tablets have all but made such an area obsolete. It's the kitchen island or bar (HDMI equipped) that people now prop themselves up at for tasks such as home finances. The modern kitchen offers so much more than ever before, they contribute greatly to the art of entertaining by being functionally efficient and visually pleasing. The key here is that the kitchens don't have to be bigger, just smarter.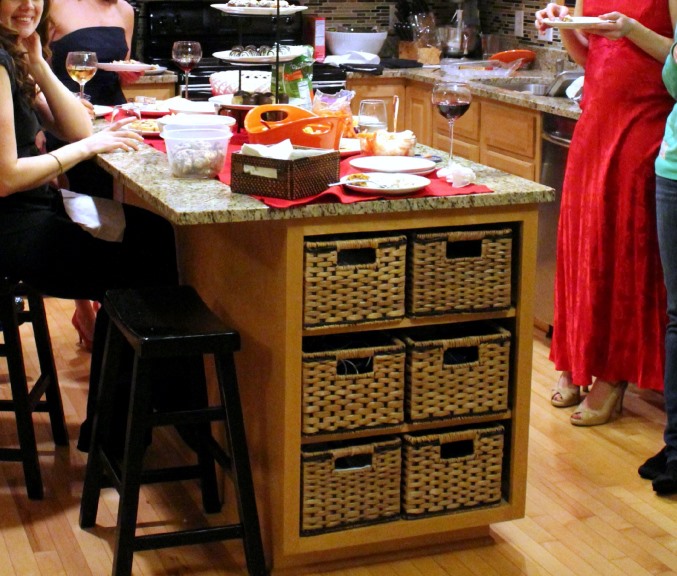 The Social Aspect
You may have deduced that the kitchen island that has become an integral element to the open plan layout. People gather there and socialize. They serve to integrate dining while creating a seamless flow to the social areas. As long as it is out of the cook's way, or doesn't crowd an open galley kitchen, the island provides a perfect setup. Design statements that make the area feel special by combining textures and tones and a unique mix of materials will contrast beautifully with the surrounding cabinets. It's all part of a scheme, a modern look devised for 2017 that has passed the test and continues to develop into this new year.