Before placing your house on the market, there are several factors to keep in mind. Of course, regular maintenance, which includes ensuring that all plumbing and wirings are in good working order, is the foremost concern in selling the home. However, there are several other changes and upkeep you can perform to raise the price. Among these various options, renovating certain areas of your home can transform a standard family house into an elegant hot commodity.
As the kitchen is one of the most communal areas in the home, it would be advantageous as a seller to direct the right amount of focus on it. The question is, however, what style and design should you opt for? Renovation isn't necessarily cheap, and the decision you make can ensure either a huge rise or drop in your home's popularity. It's important to stay alert to trends that dominate homebuyers' preferences and act accordingly. Currently, the demand for white shaker kitchen cabinets is rapidly increasing among buyers and sellers alike, with the clean, simplistic look being quite suitable to contemporary design inclinations. Its aesthetics are neutral enough to be well-received by all homeowners, and yet retains an aura of poise and sophistication.
When choosing how to transform your kitchen as a seller, you mustn't overindulge in your decisions. Unfortunately, installing and applying too many different features and styles makes the kitchen look rather gaudy rather than refined, and potential buyers may feel burdened by the unnecessary elements. The same can be said for installing fixtures and components that are entirely out of style or specific to a particular stylistic preference. For example, while you may love rustic cabinets that make you feel like you're living in an opulent cabin, strangers looking to purchase your home might think them to be a bit too tawdry. To avoid issues like this, smart homeowners redesign the kitchen impartially by installing universally-accepted elements like white shaker style, allowing them to attract a much larger consumer base.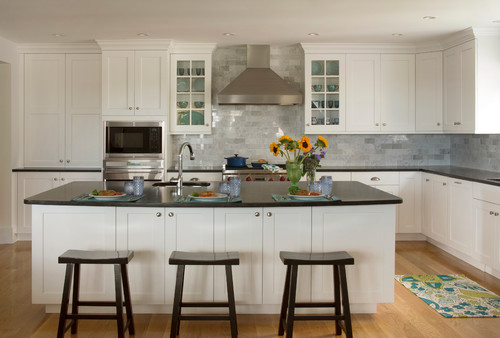 Typically, a high-quality kitchen renovation will cost over $8,000; this includes a new countertop, cabinets, and labor. The white shaker cabinets, which are usually priced between $2,000 and $6,000, may end up making up the majority of the costs depending on the size and design of your kitchen. In addition to the countertop, cabinets do garner the most attention when buyers enter the kitchen. Therefore, it seems appropriate that their costs correlate to their value.
Investing in a kitchen renovation can significantly improve your home value by $15,000 to $50,000 at minimum, but this depends on how effective the redesign is. Unfortunately, several homeowners think that exchanging their old fixtures and components for new equivalents or slight upgrades is enough to raise the value of their home; this is simply a fallacy. A single wrong decision in choosing the wrong kitchen cabinets can cost you thousands of dollars, and possibly much more if it negatively affects your market value.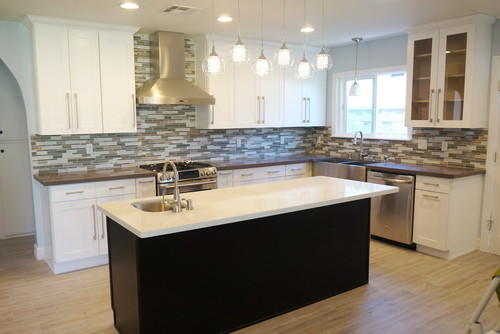 Choose a style that remains both inoffensive and captivating when you decide to transform your kitchen, and you're sure to benefit financially. If you aren't an interior designer or have long-time experience in renovations, stick to the safe options that are sure to improve your home value, like white shaker kitchen cabinets. In the end, both you and your potential buyers will be happy you invested both your time and money to upgrade your outdated rooms.