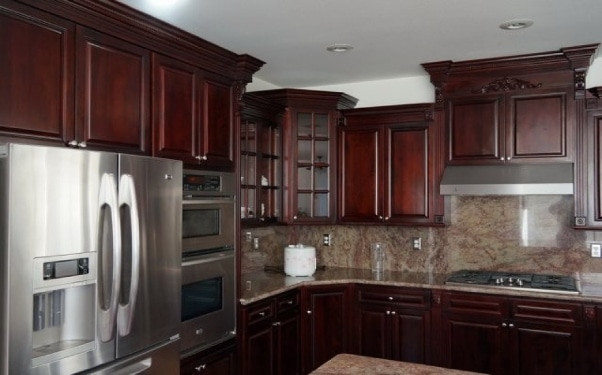 It is a good idea to buy kitchen cabinets online if you are trying to save money on a kitchen renovation project. You don't have to be a licensed contractor or designer to take advantage of the lower priced cabinets. Don't be fooled by pricey cabinets that you buy off of the rack at your local big box store. When you buy kitchen cabinets online you will be pleased with the quality of the offered online cabinets. The variety is vast so you won't miss out on the one finishThe surface painted appearance of a cabinet, usually indicating its glossiness or reflectiveness. They range from most shiny to flat: Glossy... More that you love best.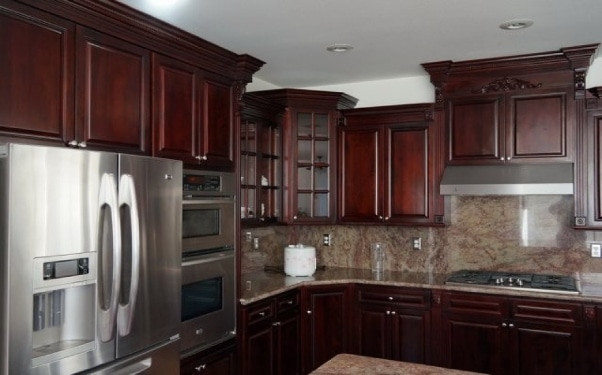 Homeowners who are looking to remodel their kitchens can find exactly what they are looking for when they do a little online shopping. There are dozens of different finishes to choose from and each one is modern and stylish. The doors can be flat panel, raised, or shaker. Have your favorite door handles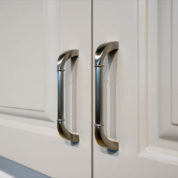 A piece of hardware attached to a cabinet door or drawer to open it. There are two principals types of handles: Knobs and Pulls. Knobs are a... More and drawer pulls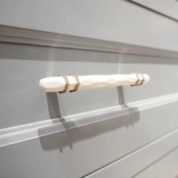 This is a type of handle attached to a door or drawer, mounted with two screws or more. Common pull designs include: Bar pull, a straight ro... More installed to create a cohesive look. Choose silver, gold, or brushed as a nice finish for long handles or fancy knobs. These are easy to install after taking a few measurements or have them done by professionals who are also installing your cabinets.
When you buy cabinets online you will be happy to see a variety of finish choices. You are sure to find the one you have set in your mind. Consider dark finishes like espresso, American walnut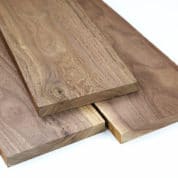 Walnut is a type of wood with a dark brownish-purple color, found in Europe and North America. Sometimes, walnut is described as a "cholocat... More, or chocolate shaker. These pair nicely with lighter countertops. If a lighter cabinet is what you dream of, perhaps you will like beech, maple, or golden honey. These lighter cabinets can match any countertop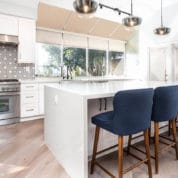 A flat, horizontal work surface usually found in kitchens and bathrooms in homes. They are usually mounted on top of base cabinets. Countert... More that you like. Some buyers prefer a traditional looking white cabinet finish in antique, vanilla, or ivory. If black is what you seek, go with Swiss mocha. There really is no bad choice if you are buying what you love the most.
Remember that before you buy kitchen cabinets online be sure to measure the intended space properly. There are many ways to do this. You could hire a professional to help you measure and do your ordering. You could get out the measuring tape yourself and use online templates and directions to help you. Don't forget to leave room for the appliances, the plumbing and the electrical. Try using masking tape or painters tape to tape of the space if this will help you visualize the right cabinets in the space. After you have your measurements you are ready to order your cabinets online. You may want to choose a space saving corner cabinet
A cabinet box that is designed to use the space in the corner of the room. This is a specialized cabinet due to unique ways to access the st... More. Think about how many sets of drawers you will need. For the upper cabinets you might want to do something different and order a cabinet or two with glass doors or no doors at all. There are so many ways to get that kitchen upgrade that you have always dreamed about. Be sure to get any professional help that you might need or want and soon your kitchen will be modern and functional.