Description and Explanation of Shaker Kitchen Cabinets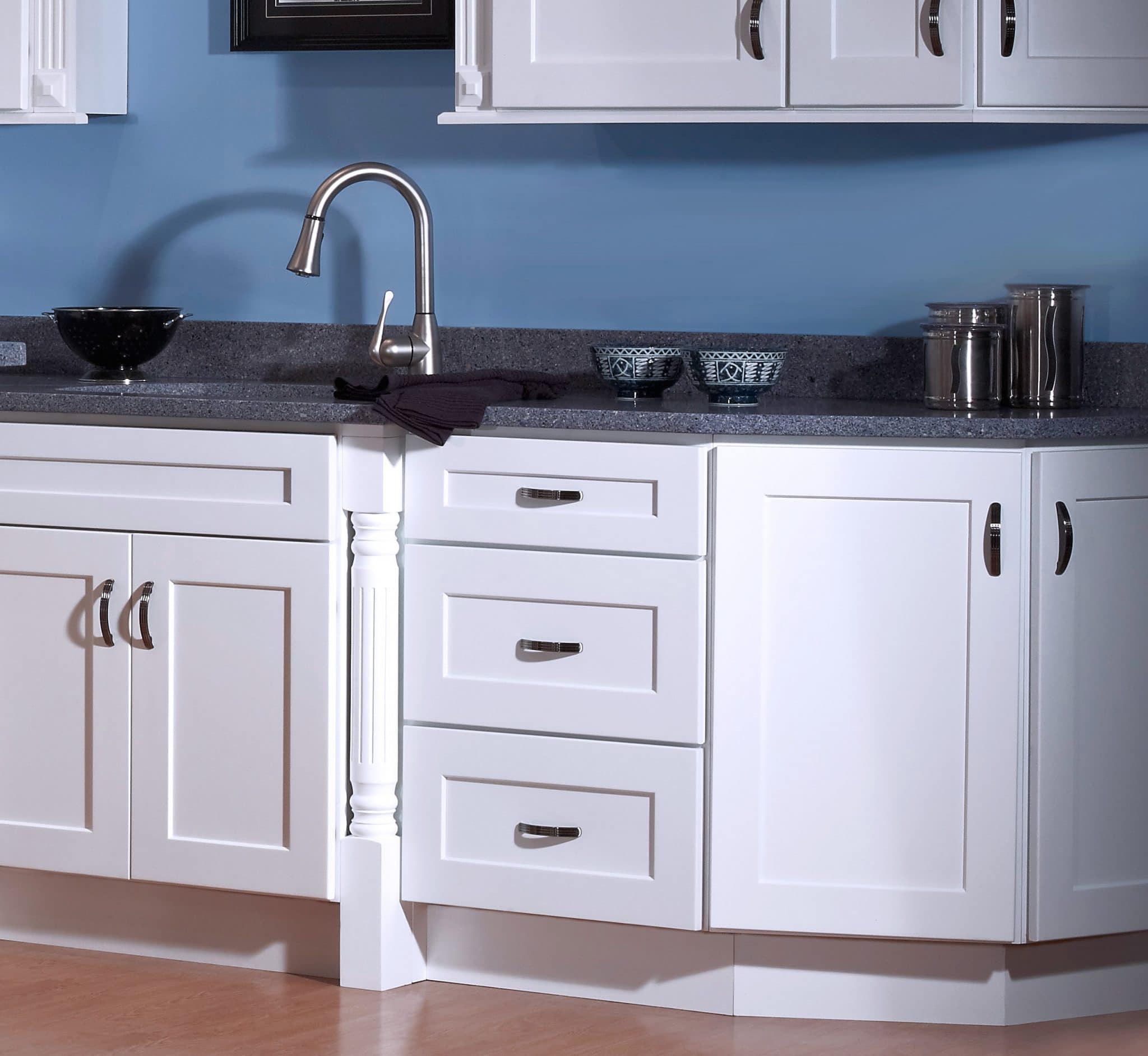 If you just got interested in updating the storage space of your kitchen or bathroom, it's pretty unavoidable to hear the words "shaker kitchen cabinets" at some point. Shaker refers to a specific style of American framed cabinets bearing certain common features. The traits of shaker cabinets are visually distinctive and they make a bold impression in any kitchen claiming them. Their look is classic and simple, lending a timeless sophistication to kitchens and bathrooms. It has become an increasingly popular trend to include them in contemporary remodels.
How to Tell It's a Shaker Cabinet
A shaker is generally characterized by plain squares and rails (vertical and horizontal edges, respectively) along with a flat panel. If you were to look at the cross-section of a typical shaker cabinet door, you would see something along the lines of a flat panel composing the center of the door surrounded by raised styles.
As you can see, the standard shaker style includes a center recessed flat panel surrounded by a rail door panel with or without some degree of embellishment. In some cases, the recessed flat panel may have a raised center. The most basic shaker style cabinet door is a five-piece with recessed center panel and no accompanying details along the edges.
A Brief Background on the Shakers
The Shakers began with a longer title for themselves: The United Society of Believers. Originally Quakers, they splintered off in the late 18th century in a time when the Quakers had begun to eschew more radical methods of worship. The Shakers (or "Quaker Shakers") were known for their spasmodic ritual dancing. Though they originated in Manchester, England, they ultimately emigrated to America.
Shaker Craftsmanship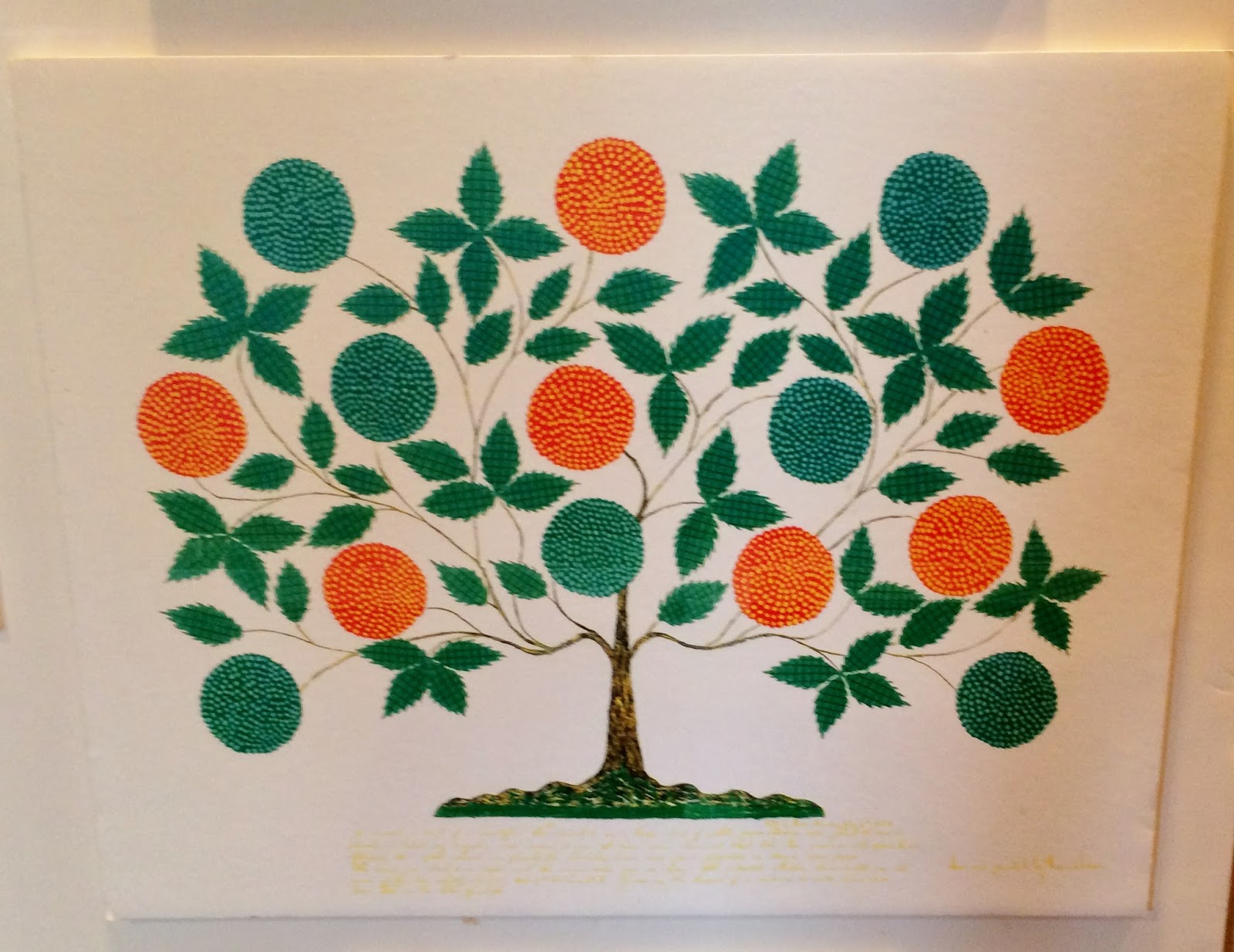 Fiercely self-reliant within their own communities, the Shakers were adept craftsmen. They had a reputation for the quality of their work, producing furniture that was simple, reliable, long-lasting. A core tenet of their philosophy in crafting was that veneers or ornamentation on furniture constituted deceit. This yielded furniture free from any significant embellishment, instead of focusing on function and modest style. The only notable exception was an occasional tree of life placed on pieces, but this was only done rarely.
Shakers tended to use local timbers in their work, including maple, cherry, and pine. At this time it was far more common for other American designers to be utilizing imported woods in their construction, making the Shakers somewhat of an oddity in this case. Most of their pieces were given a paint coat or stain or blues, reds, greens, and yellows. Rather than importing brass fixtures as was the standard, Shakers implemented turned-wood knobs of their own manufacture in their furniture.
With such attention to quality and maximum usability in their manufactured goods, it is little surprise that their reputation for excellent craftsmanship survives today along with their cabinet design. The quality and simplicity of their work continues to translate well in modern kitchens and bathrooms, as shaker cabinets remain a flagship of many home remodels (due to their ability to increase home value). It is their very simplicity that allows that same cabinet design to seamlessly serve in modern kitchens with every contemporary amenity. Smart kitchen devices and other technological marvels look right at home beside shakers.
Shaker Cabinet Popularity in Kitchen and Bathroom Remodels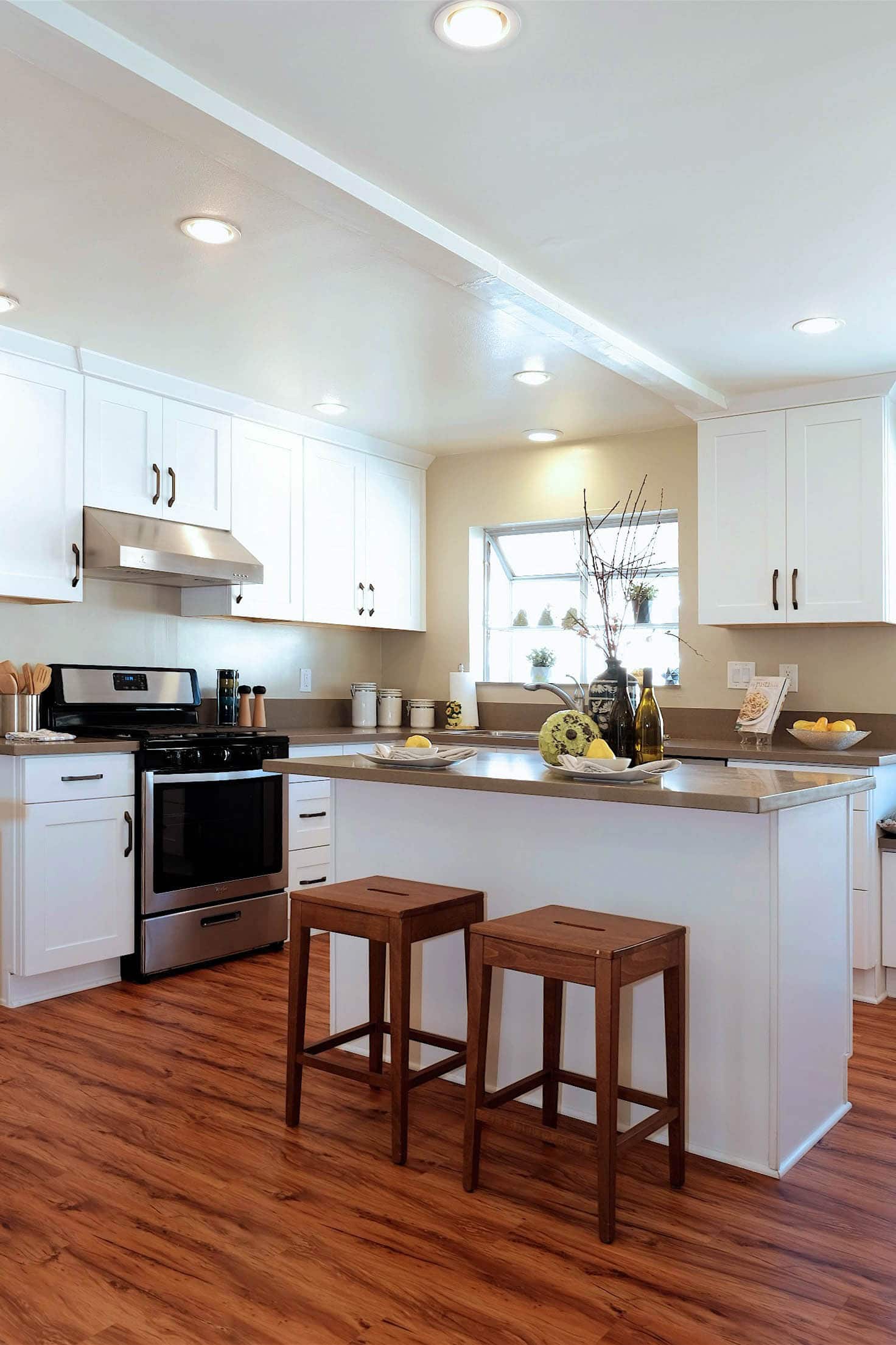 Their clean and simple style allows shakers to fit well in most modern kitchen designs. Their layout will commonly include flat paneled doors accompanied by rail frames. Modern shaker design still tends to avoid any real flourishes in favor of a fundamentally functional look. They can often be seen paired up with white or a light grey.
Looking for a wide selection of Shaker style cabinets? Look no further than Best Online Cabinets. Visit us today and view our inventory!