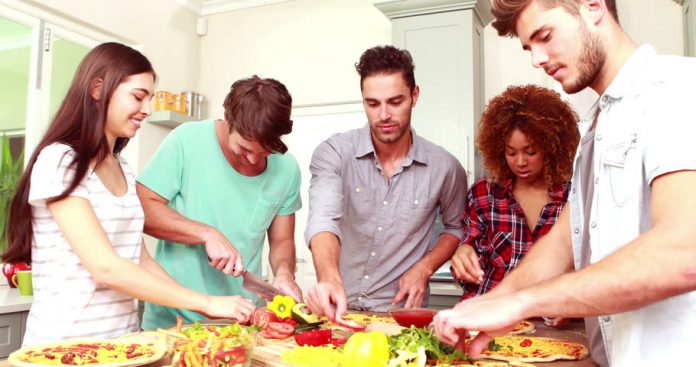 A kitchen is a vital organ of a family's home and even health. A small and crowded kitchen can cause the members of a family to search for alternatives to cooking, i.e., takeout and delivery food services. A report by Houzz, shows that after a kitchen renovation, homeowners are motivated to follow healthier routines, where they cook at home and eat fruits and vegetables. Forty-nine percent of households that had renovated their kitchens stated that they spent more time with family, and 41% reported that they cooked more often. Twenty-nine percent believed that they had more sit-down meals since their kitchen renovation.

Increasingly, kitchens resemble altars and modern works of art, and even culture experts are studying the phenomenon. A 2011 MoMA exhibition titled Counter Space took a look at the evolution of the kitchen in the 20th century. With the iconic design of the Frankfurt Kitchen in 1927, by the architect Grete Schütte-Lihotzky, the possibilities of a kitchen began to be explored. Before this time, kitchens were relegated to a basement or to an
annex room. With the Frankfurt Kitchen, this space in the home became a playground for experimentation. New materials, power sources, and technologies were tested and incorporated. Since then, kitchens have been an important factor in determining the nature of the relationship we hold to "food, domestic roles, women, family life, consumerism, and even political ideology," as was seen in the 1959 kitchen debate between Richard Nixon and Nikita Khrushchev in the Cold War.
According to a survey by the Research Institute for Cooking & Kitchen Intelligence (RICKI), 80% of professional home designers and dealers stated that kitchen islands were the feature most in demand for kitchen projects. Today, a kitchen island is a status symbol, symbolic of strong family ties, friends and a favorable social standing. This fixture also provides aesthetic opportunities to improve the style and look of a home. At the very least, a kitchen island can provide more storage and counter room at a central location where cooking, cleaning and preparing food takes place. If this fixture is complemented with a sink and a cooktop, it will become a very valuable asset. In addition to this, homeowners are noticing the potential of kitchens for showcasing their vintage collections, antiques, and treasures. People also want space to hangout in their kitchens. They want to feel comfortable in every corner of their home, and for this reason they want kitchens that are "living rooms, family rooms, and dining rooms all-in-one." Designers and builders agree that adding an island is the best investment for a kitchen upgrade.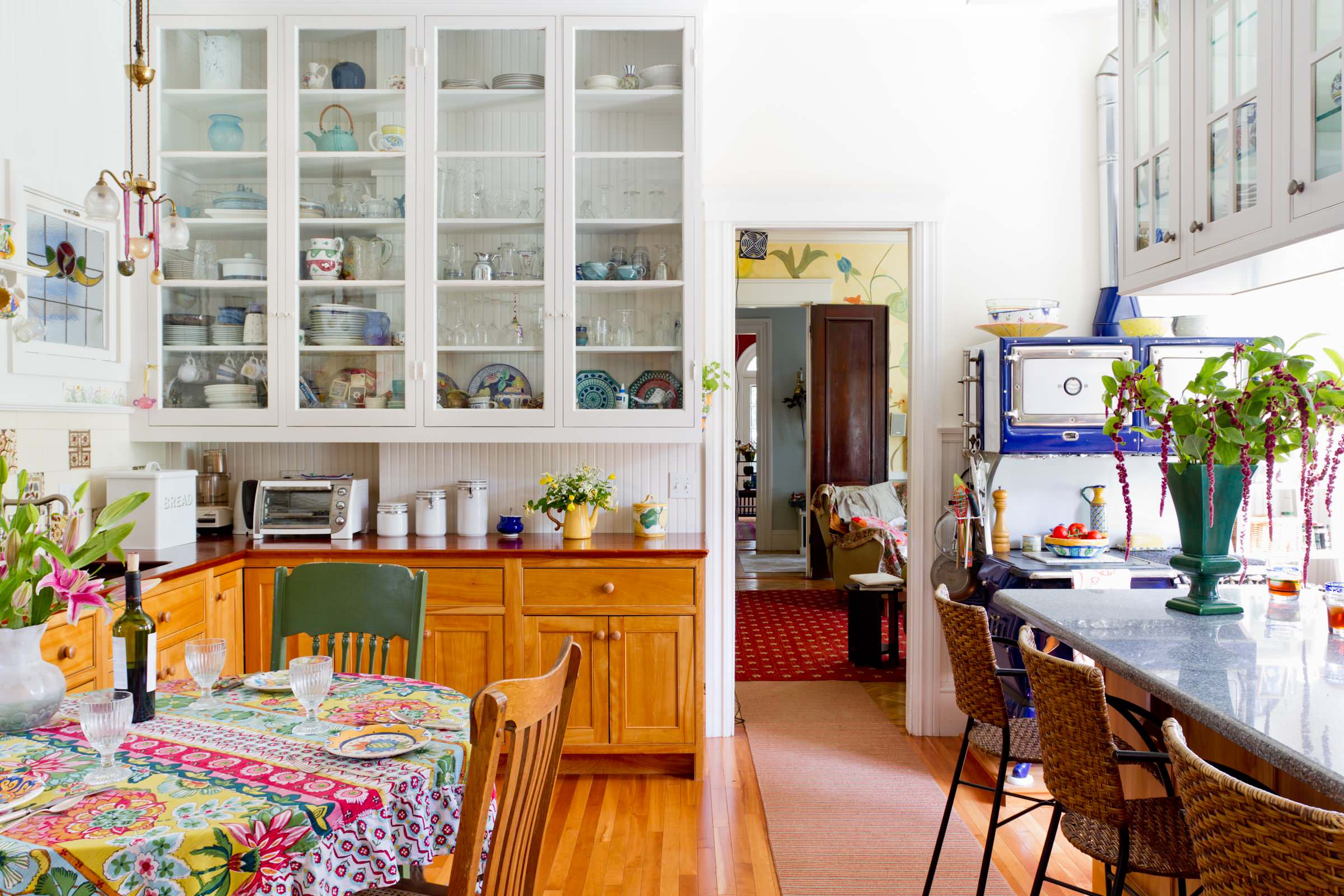 Kitchen islands were first built in the American colonies, and their use continued in the 20th century, after the introduction of built-in cabinetry. Following World War II, the layout of kitchens shifted from closed spaces to open, expansive designs. The idea behind this change was to reduce the strain of labor required in the kitchen and to use space, within the house, more efficiently. A wide-open kitchen provided benefits to housewives like the ability to watch their children while cooking. It also offered families the option to take meals in the kitchen, and this made it easy to serve. In addition to this, a kitchen island, like a wall, separates the kitchen from living areas.
However, an open floor concept presents some challenges too, mainly with storage capacity and counter room. House owners should be aware of the size of their kitchens when deciding to add a kitchen island, which works best with open spaces like the L-shaped kitchen. There are several styles of kitchen islands that a homeowner can choose. Presently, the only unbreakable rule is that an island needs 3 feet of space on every side. An island with no seating arrangements usually has a cabinet depth of 24 inches. Many designers like to work within the range of 36 to 42 inches. Also, it is important to consider kitchen work triangles, traffic patterns, and access to appliances before the construction of a kitchen island.
Built-in islands are especially suitable for storing appliances, pots and pans, dinnerware, and utensils. They often serve as the social fulcrum of a household, and as such, they need to captivate and hold the attention of guests. Since this is a set-piece in the kitchen, it is important to get the size and design right. Kitchen islands should complement the pre-existing atmosphere of a home and kitchen, connect spaces and induce flow. A built-in island can appear cramped in a small kitchen; however, open storage can counteract this effect. A towel bar for hanging dish rags and hooks for hanging utensils can go a long way in organizing a small space. Mobile cart islands are also suitable for small kitchens; they are inexpensive working stations that can be moved around according to need. These stations can help with preparation space and storage, and they can also serve as a baking station.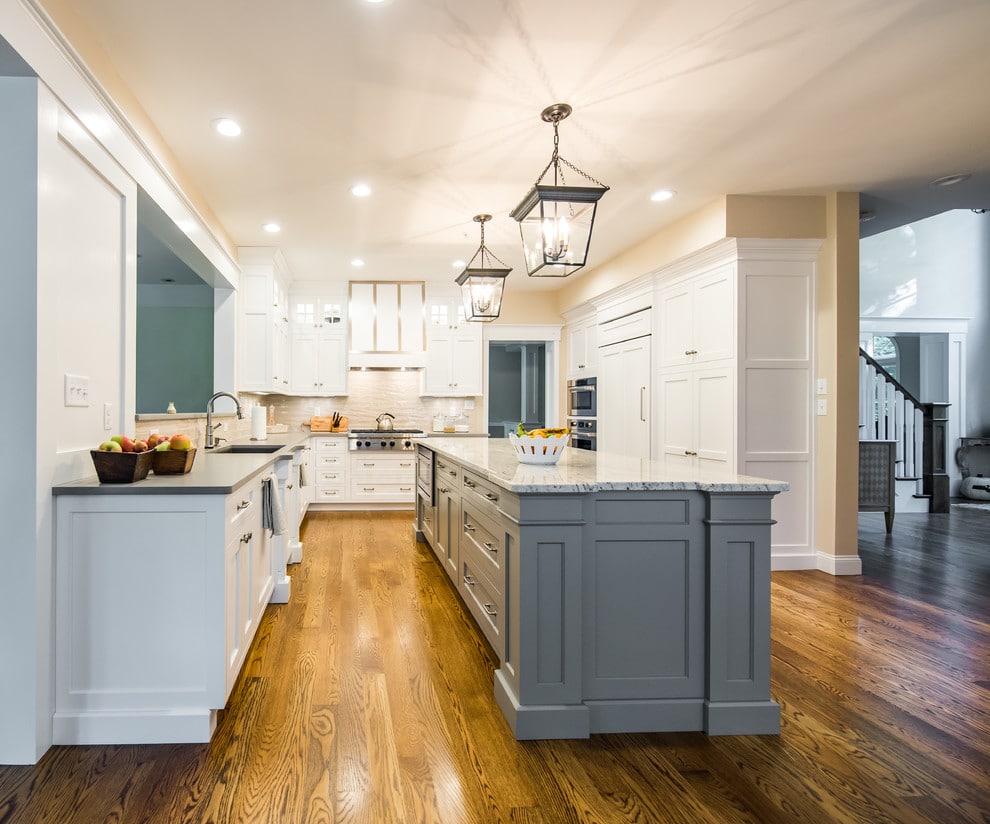 On the large end of the spectrum, there are also a few things to consider. An oversized island will require more than one slab, and as a consequence, seams will be visible. An 11-foot island may need two slab, and this connection can occur at the very center of the piece. Some large kitchen islands offer seating options, and this can be of advantage to a family. These areas are the perfect meeting place for coffee, but they can also be used for homework or dining.
Recently, color has become an important factor in kitchen islands. Designers and homeowners are seeing the opportunities that color offers to improve personality or add an accent to a scheme or design. In kitchens, people are starting to move away from white, and before they paint all their cabinets, they try out colors on kitchen islands. Colors that are trending at the moment include navy blues, bold greens and blues, and beachy shades.