You can't go wrong with these timeless ideas
It's all too easy to fall out of fashion. Just because you chose to follow a trend two years ago doesn't mean you should be punished for it now that the hipsters imply that its old hat. In the future you can look upon and consider trends for their practicality. For instance, when it comes to your kitchen you want to make smart choices that will serve to increase the overall value of your home, rather than follow the whims of the current fads.
There are certain popular trends that are appearing to become reliable mainstays. Established functionality that supports everyday needs and lifestyle, as well as convenience and affordability seem to be general criteria. But most importantly, they've become beloved; homeowners believe they will enjoy their kitchens in their current form for many years to come.
For instance, it's been proven that the popularity of a kitchen done in white refuses to wane. A majority of polled members of the National Kitchen and Bath Association (NKBA) unanimously report that white and grey are the preferred color choices for their cabinets. That's a substantial change of attitude in just a few years. It's more popular than ever. Even layering white on white – by way of countertops, backsplashes and cabinets – seems just as acceptable.
There's even an advantage to white appliances. They're much easier to clean than the smudge susceptibility of the stainless steel models. They blend effortlessly with transitional and contemporary styles. Fact is, after years of being the 'go-to', stainless steel has essentially flooded the market to the point where it no longer commands top dollar. White finishes, on the other hand, have yet to come close to such a concern.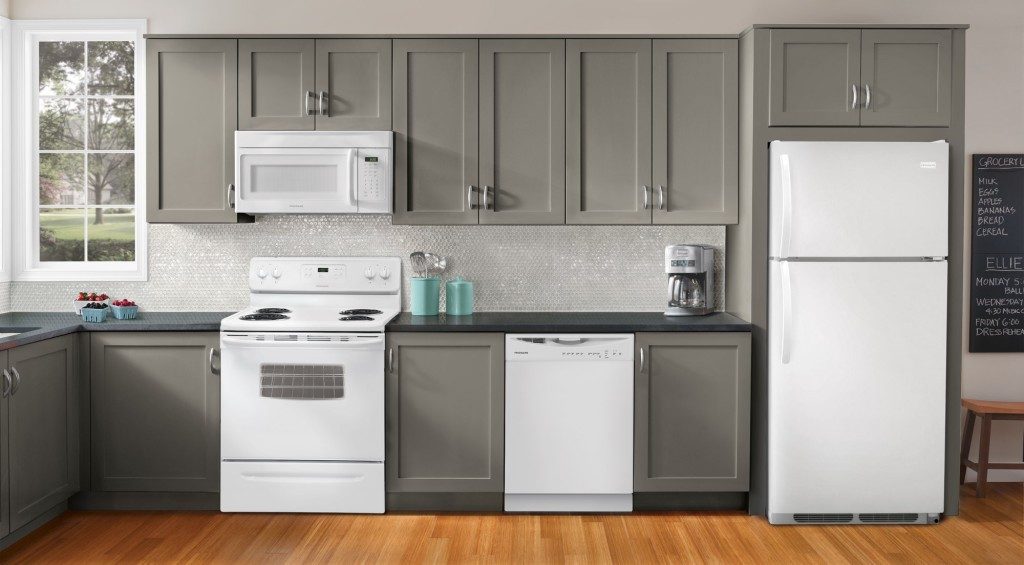 And while we are discussing appliances, it's pretty clear what's "big" – the smaller the better. The convenience of micro living has widespread appeal, particularly among millennials and retirees alike. Homes are prepared with smaller secondary kitchens to accommodate returning grown children and/or elderly parents (both out of necessity). Within, you'll likely find a two burner cooktop, microwave/convection oven, small dishwasher and a mini fridge or even just a fridge drawer.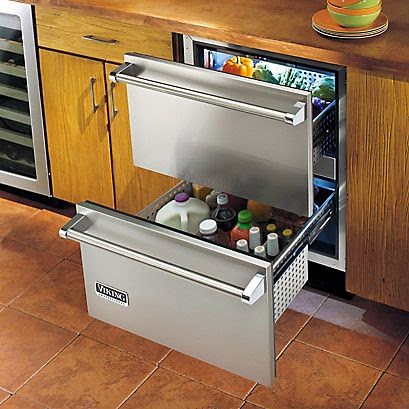 Also, quartz counters have proven to be the most preferred choice for a solid few years running, even over granite. The popularity of each was actually evenly matched in 2014, but quartz has consistently outsold its counterpart since. It is not entirely surprising. It's quite durable, easy to maintain and it's not necessary to have it sealed every twelve months (unlike granite). You have crushed quartz stone mixed with resin, producing gorgeous countertops in a variety of colors and designs. They resist scratches burns and chips and are tougher than natural stone.
Lighting in the kitchen has evolved tastefully thanks to the inclusion of LEDs. Ribbons of them have been found along toe kicks where they serve as night lights. Or on the interior of cabinet doors or hidden in the crown molding so they may illuminate the ceiling. You can get them in a variety of shades, from bright white to soft white as well as colors like red, blue and green. It's easy to come up with unique installment ideas, and they don't emit heat so there's no danger of burning. Plus, they are energy efficient, becoming more affordable with each passing day and more popular in kitchens of the cutting edge.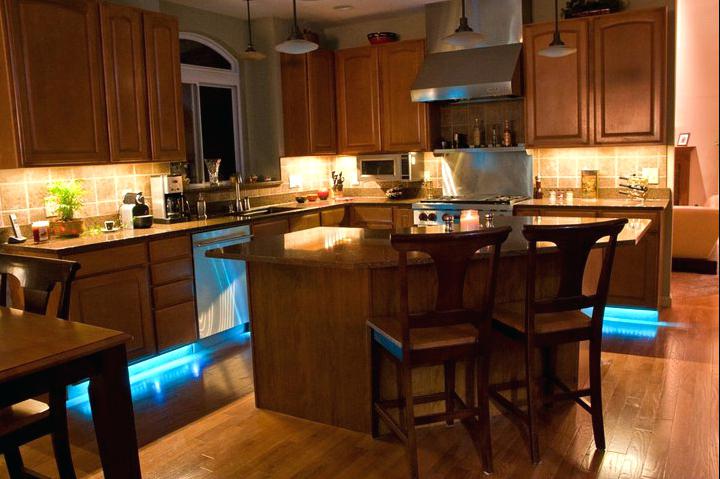 Most homeowners don't give a second thought to their refrigerator. It's a giant appliance, a bulky necessity. The main developments in this area are with folks adding counter height fridges when there is a kitchen island, to be used just for produce or strictly as juice/soda coolers. These are known as "point of use" refrigerators and they can feature a number of shelf positions, slide-out bins that extend fully, and settings to accommodate the contents specifically, temperature-wise.
Another innovation that looks as though it will become commonplace is the touch-activated faucet, a popular craze that has not ceased in momentum since its inception. Its popularity increases each year, resting any beliefs that it is just a fad. They're not cheap, but they do add a hyper-modern element to any kitchen. It contributes to savings on the water bill, and is a smart choice among the forward thinking set.
Lastly, you will not go wrong by maintaining a transitional design. It's the explosively popular contemporary design combined with the standard favorite traditional style. By being somewhere in-between you can insure against drastic changes leaning too far one way or the other while exploiting the best elements of each – now that's smart!