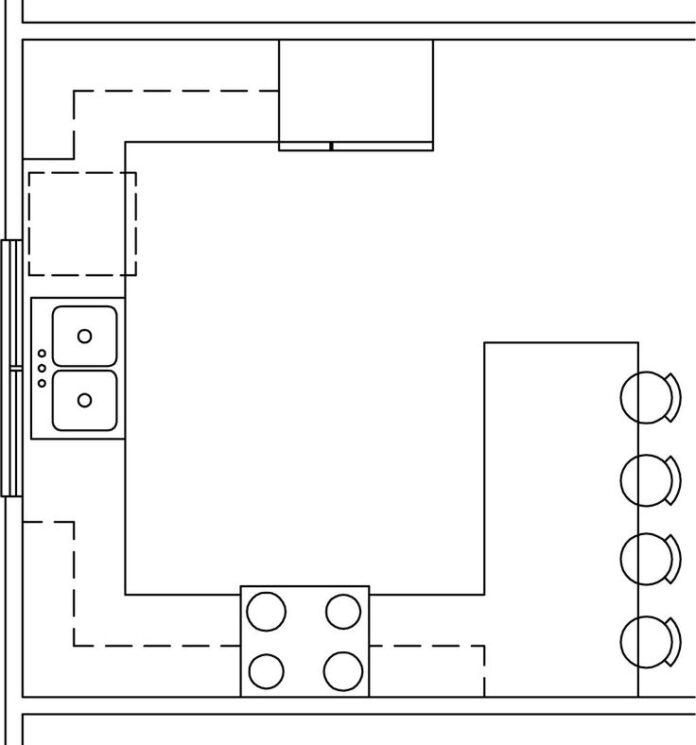 Remodeling a kitchen requires careful planning and preparation for the least amount of headaches and problems down the road. Some people do not take the time to properly design their new kitchen layout before purchasing RTA kitchen cabinets. While they might have used their old cabinets to determine the sizes and quantities of new solid wood kitchen cabinets to buy, they could be overlooking some minor design changes to give them increased cabinet storage. This is why it is essential to take the time to design your kitchen online before ordering new ready to assemble kitchen cabinets.
For instance, modern kitchen design trends favor using two different colors of cabinets to give a contrasting effect. Another popular kitchen trend is to use one color for the cabinets and another color for the doors. If you simply had measured your existing cabinets and ordered new RTA kitchen cabinets, you would not be aware of these trends currently being used in homes. When you design your kitchen online, your professional kitchen planner reviews the information you supplied to prepare an elegant and beautiful rendering of your new kitchen. They will also talk to you about current kitchen interior trends based on the type of kitchen you are creating, ranging from modern contemporary to more traditional design ideas.
How to Design Your Kitchen online for Free
Measure Your Kitchen: Obtain a free design template online with detailed step-by-step measuring instructions.
Select Solid Wood Kitchen Cabinets: Order free door samples if you are having a hard time deciding between different cabinet styles and/or cabinet colors. Once you decide on the cabinets you want to use, put this information on your design template.
Submit Design to Your Professional Kitchen Planner: Your experienced kitchen designer uses your design template to build your new kitchen using the cabinets you selected and other details you provided.
Receive Detailed Drawings: After your new kitchen plan is created, your designer returns various drawings and a 3D color rendering of how your kitchen will look with the current cabinet selection.
Request Changes: If you change your mind about the cabinet style, or want to make other modifications to the kitchen design, this is the time to do it. You may have decided to install new countertops, flooring, and/or appliances, and the current cabinet color or style does not go well with the new items.
Order RTA Kitchen Cabinets: Your final kitchen design plan lists all of the solid wood kitchen cabinets you need to order. There is an itemized list included showing the parts number, description, and quantity required for your kitchen. If you included any accessories or optional items, like door handles and wall mounting screws, these are also found on this list.
For more information about our free kitchen design services and professional assistance in creating your new kitchen, contact us today at 855-929-8975.