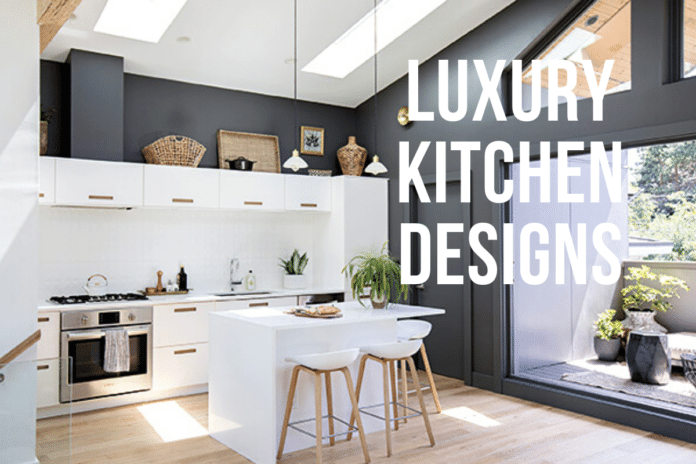 If money wasn't an object, what kind of kitchen would you want? This is the question at the core of creating a luxury kitchen design, whether you actually have the budget for it or not! These gorgeous and luxurious ideas can transform your kitchen into a custom space perfect for your home. And if you don't have all the money in the world at your disposal, you can pick the elements that most speak to you or find clever ways to recreate the look on a budget.
Start With European Style Cabinets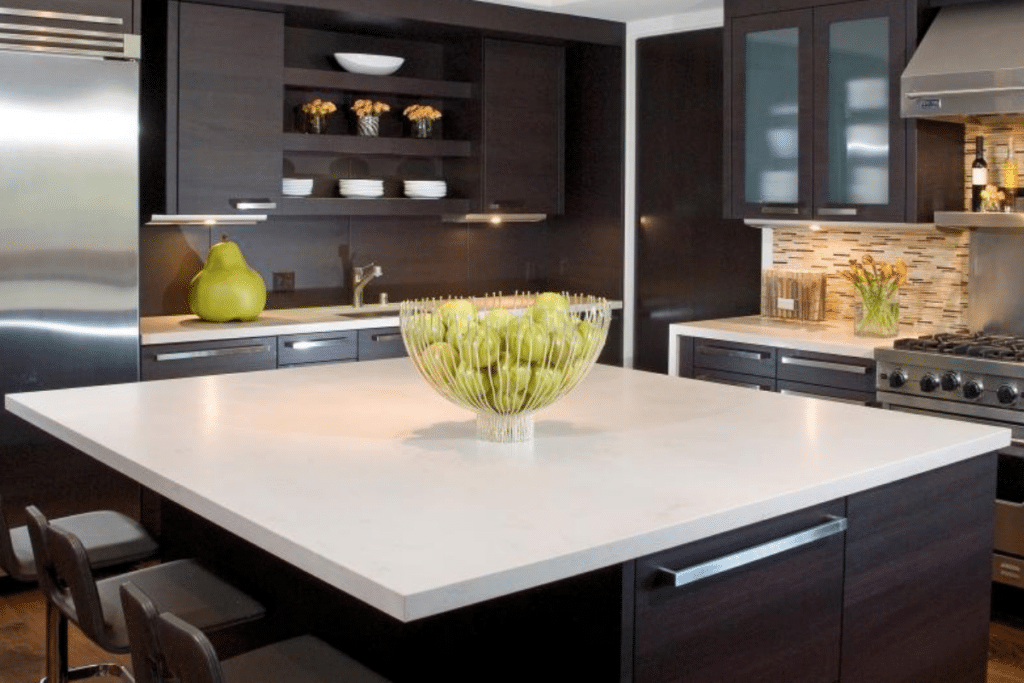 If you want your luxury kitchen design to look expensive, start with a well-made set of cabinets. European-style cabinets are often made of strong, high-quality wood, which makes them look expensive even when they're affordable. European cabinets have a lot of benefits in your kitchen: they are timeless, meaning your space won't look dated fast, they're versatile, so you can adapt to different colors and styles, and they're simple, so you can let other aspects of your kitchen take center stage or go bold with a splash of color.
Opt for Marble Countertops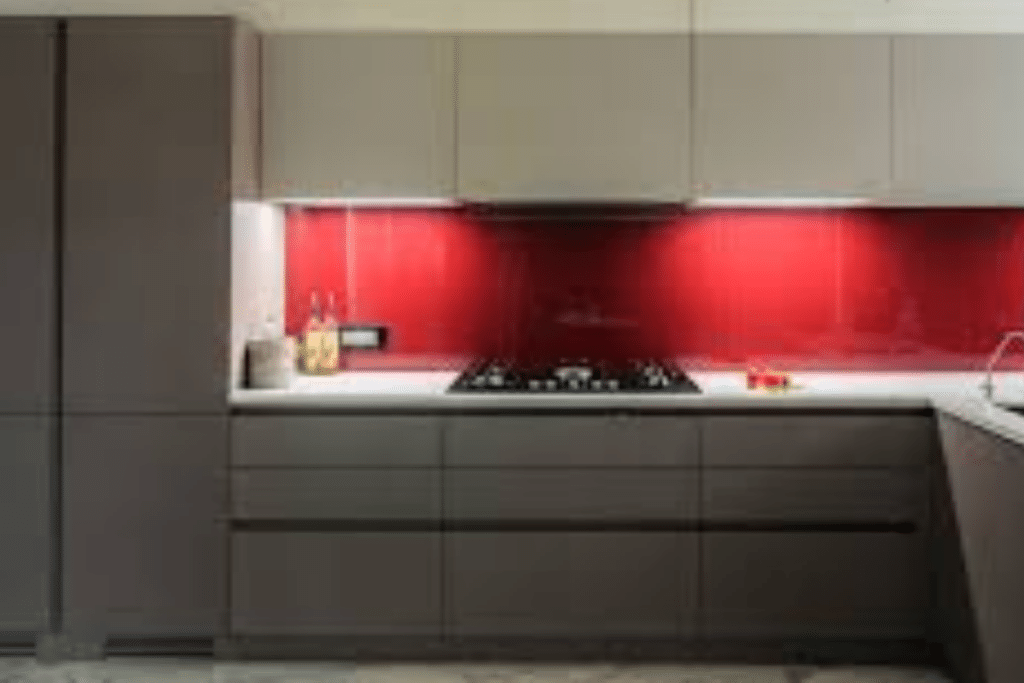 One of the most luxurious materials you can use in your kitchen is marble. Marble countertops are also durable and don't get heat damage easily, making them a great choice for workspaces. A marble countertop is a perfect statement piece for your kitchen. You can get a dramatic look by choosing a marble with strong veinings, like a white marble countertop with a bold grey vein. You can up the visual impact by using marble to wrap around your kitchen island or echo the counters with a marble backsplash.
Keep Your Counters Clear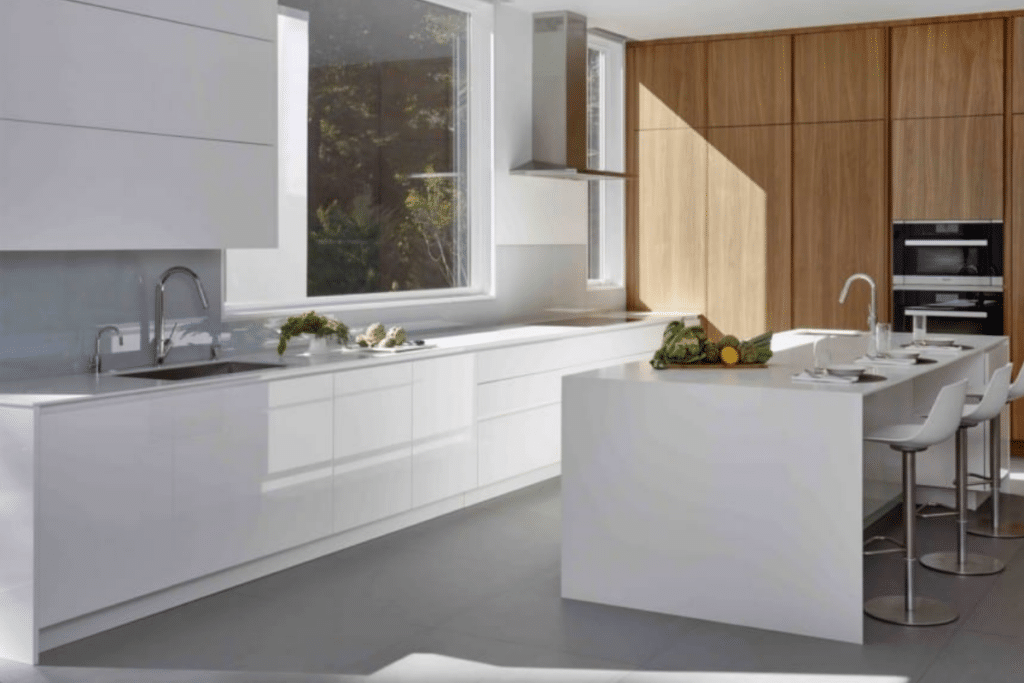 Another great benefit of European-style cabinets is that they can easily be outfitted with extra storage options. This will keep your kitchen free of clutter, and not distract from your striking countertops or backsplashes. Use pull-out cabinets to house shelves of spices or oils, keep your garbage bins tucked away, or store small appliances when they're not in use. Keeping everything organized ensures your workspace looks its best.
Choose Metal Finishes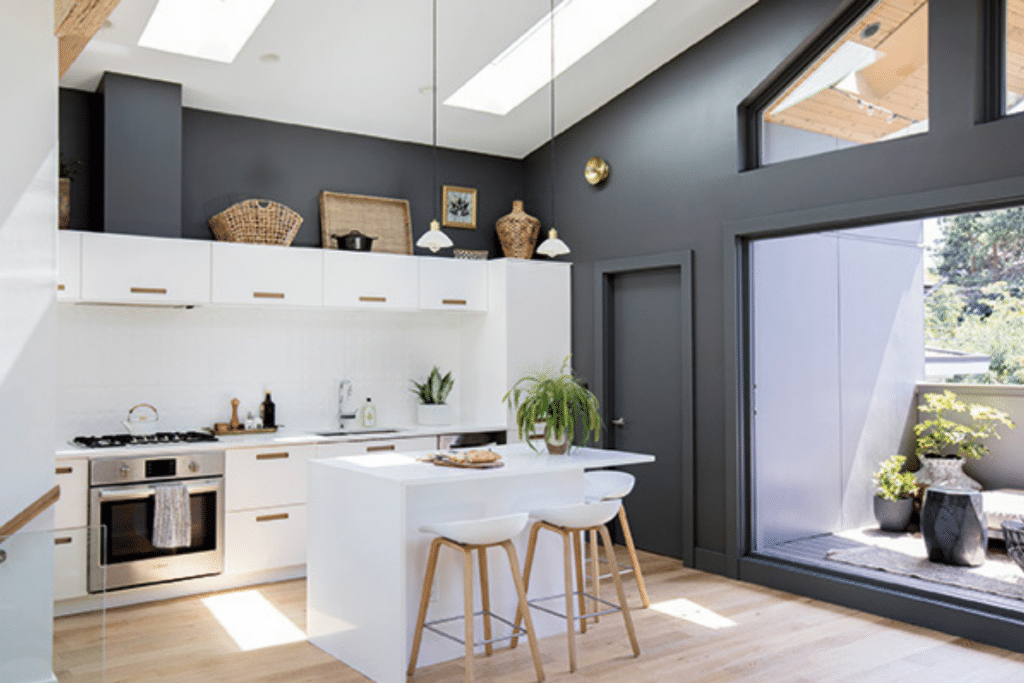 Flashes of silver, gold or copper are sure to make your kitchen look luxurious. You can use the material in your hardware, like faucets and cabinet pulls, or add some statement accessories like lighting fixtures. However, if you really want to make a dramatic statement, choose a metallic backsplash. This glamorous look can be achieved using glass tiles in a gold or copper finish. A mirror-effect backsplash could also bring in the sheen and the drama, and looks particularly striking next to dark cabinets.
Add Ample Seating to Your Luxury Kitchen Design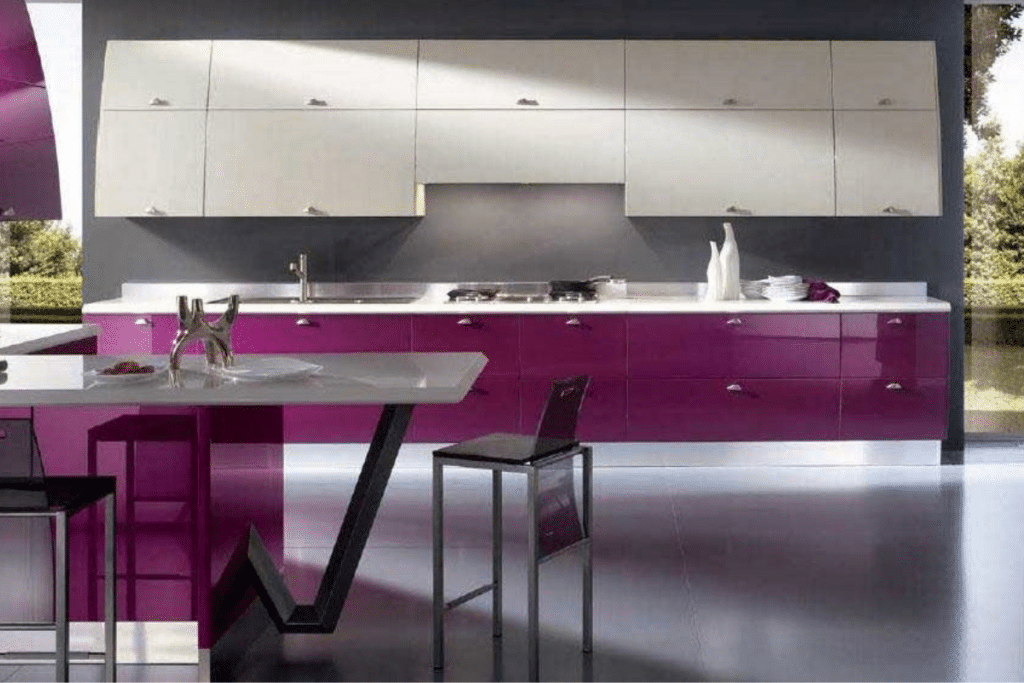 Bar stools at your kitchen island are fine, but if you want a really luxurious look, you should use integrated seating. Create built-in benches along your kitchen island for easy seating options, or a breakfast nook with integrated bench seating along the wall. A cushy seat by the window wouldn't hurt, either! Upholstered seating will bring a level of comfort into your day, while also completing the lush, wish vibes of your luxurious kitchen.
Indulge With Appliances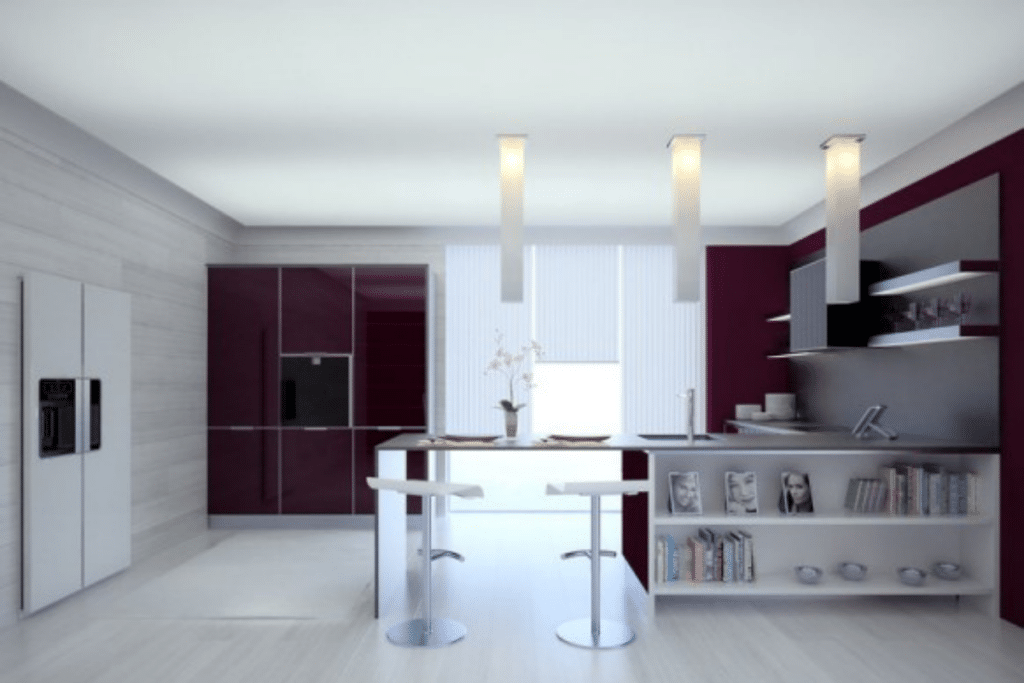 One surefire way to make your kitchen look luxurious? Spare no expense when it comes to your appliances! If you've always wanted a smart refrigerator with a touchscreen, now's the time to get one. You can opt for appliances that will make your life in the kitchen easier, or those little indulgences you always wanted but never could justify. A wine cooler integrated into your kitchen island? Why not! Similarly, you can invest in a high-quality oven, like one that conceals into your countertops to create a futuristic, streamlined design.
Choose Bold Colors
Add extra oomph to your luxury kitchen design with a bold, all-over color. You can choose a great paint color like forest green or dark blue and apply the color to both the walls and your European style cabinets. This creates a rich, deep base where your details can really pop. Your marble countertop or metallic handles and fixtures will become a dazzling contrast to the deep shade. This effect will leave your kitchen looking curated and like it's been ripped from the pages of a magazine.
Don't Forget the Practical Items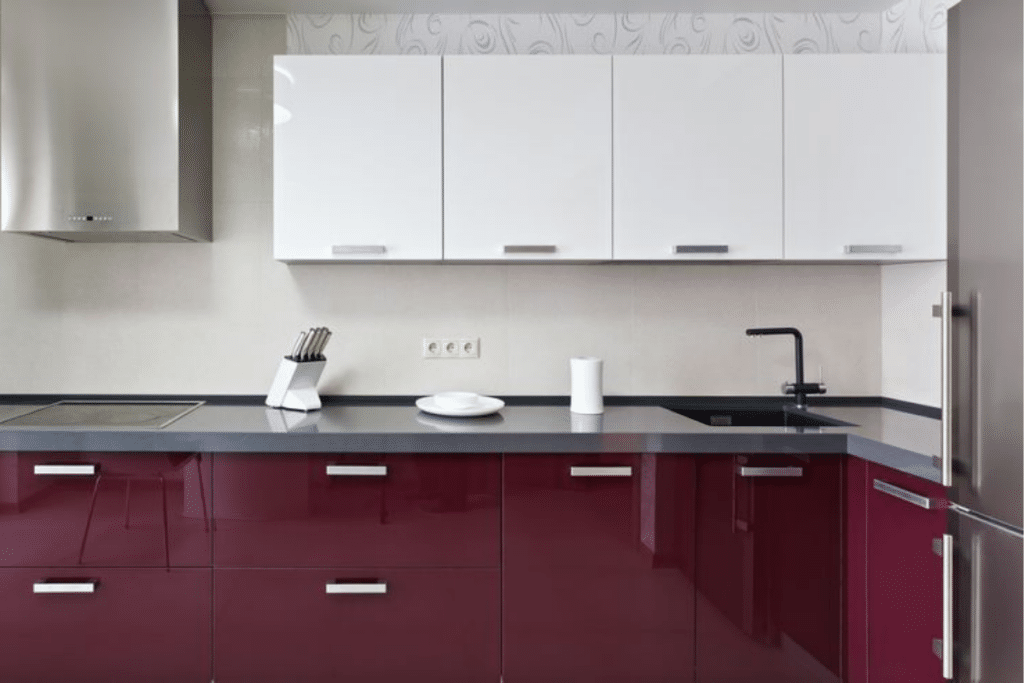 While you may want to go overboard with the fun details, keeping your kitchen functional is important too. In fact, you can make it ultra-luxurious by adding in the practical items that make your kitchen work better. You can add a double sink for extra prep space (perfect for washing vegetables and dishes at the same time!) and get a hands-free faucet to keep it even easier. You can also invest in a full-sized pantry or bespoke larder that fits in with your European cabinets. This extra space to fully stock your kitchen is the height of luxury. Even your range hood can get a glamorous upgrade! Instead of the standard stainless steel, get a custom one that coordinates with the finish of your hardware or fixtures.
Complete Your Luxury Kitchen Design With Wood Flooring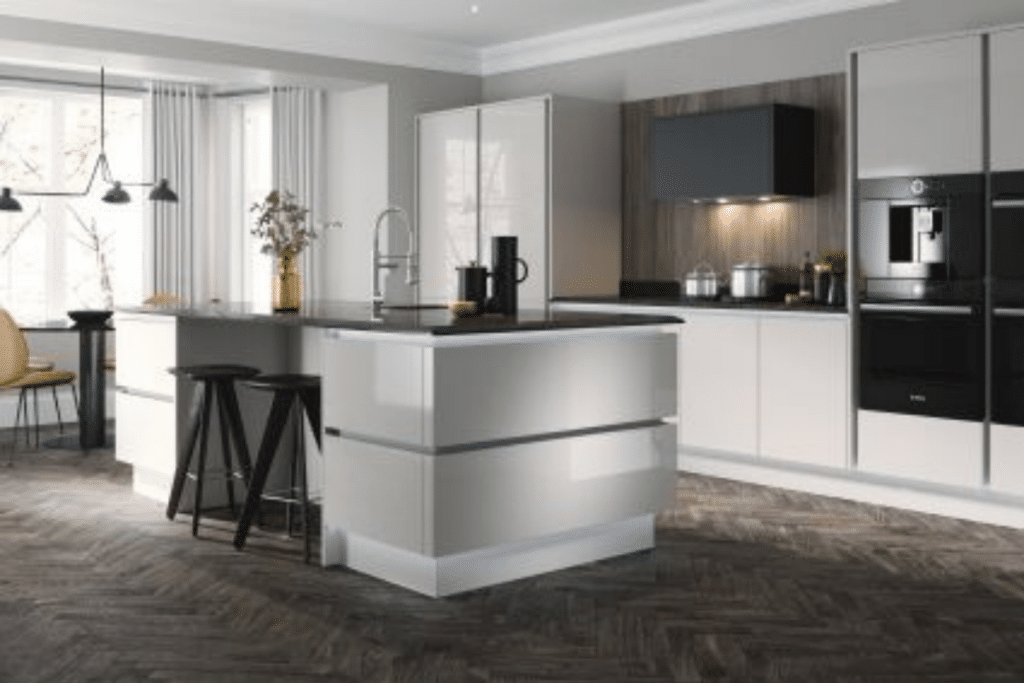 Say goodbye to your old tiles! Nothing will make your kitchen look as elegant as a wood floor. If your kitchen connects to a dining or living room, use the same wood throughout for better flow. Make sure to use engineered wood instead of solid, since it will handle the heat better.
Make a Statement With Light Fixtures
Use your light fixtures to give your luxury kitchen design a visual impact. You can opt for a dramatic pendant light in gold or bronze hanging over your kitchen island, with recessed lighting throughout the ceiling to add extra brightness. If you're really feeling bold, you can go for a chandelier in the kitchen! This especially works in a traditional-style home. If you've opted for dark cabinets, a chandelier can brighten the room and instantly add a touch of luxury.