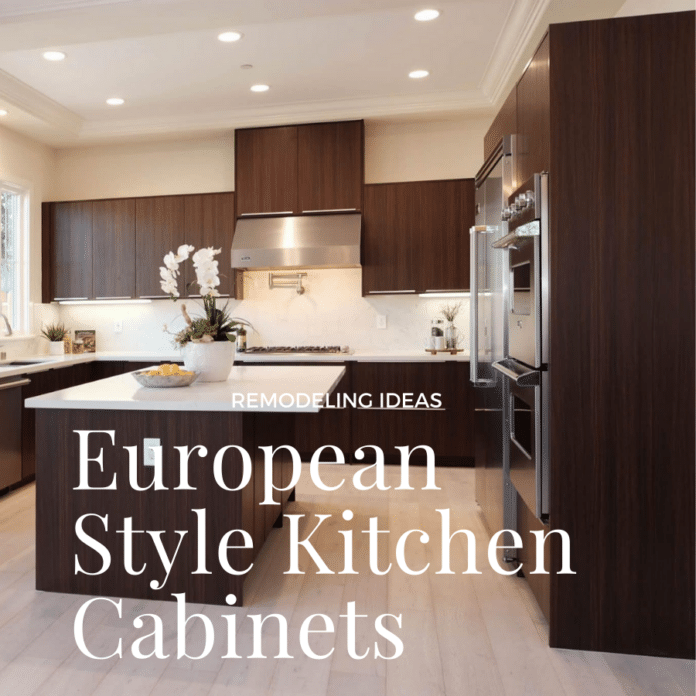 Whether you want to do a big kitchen renovation or just refresh your space quickly, incorporating the current remodeling trends can help you reinvent your space. While some trends or fads will fade fast and leave your home dated,  there are lots of easy ways to make function and fashion work for you and save you from having to redo an outdated kitchen in a few year's time. Check out our tips on the latest kitchen remodeling trends.
Use European Style Kitchen Cabinets
European-style cabinets are timeless in their design, which means you won't have to worry about them fading from fashion or falling out of trend any time soon. The cabinets are best known for their sleek, clean design, with slab front doors that don't feature any bevelling or intricate designs. Euro-style cabinets are also frameless, which means that they provide additional storage space and are easy to adapt into any space.
Color Makes the Difference as Remodeling Trends
Easy remodeling trends to update your kitchen is by adding a fresh coat of paint. Paint adds a new lease on life to old furniture, walls, or even your cabinets. This is a simple and cost-effective update for your home, and you can easily change the color again in a few years when you're ready for another change. Choose a color that is trendy, but still classic. For example, green is a popular choice for kitchens right now, and there are a few ways to integrate it. A deep, forest green or medium tone sage green will age better than an ultra-trendy mint or brighter shade. You can pair your green cabinets with bronze or brass hardware to give it a modern yet timeless feel.
Update Your Neutrals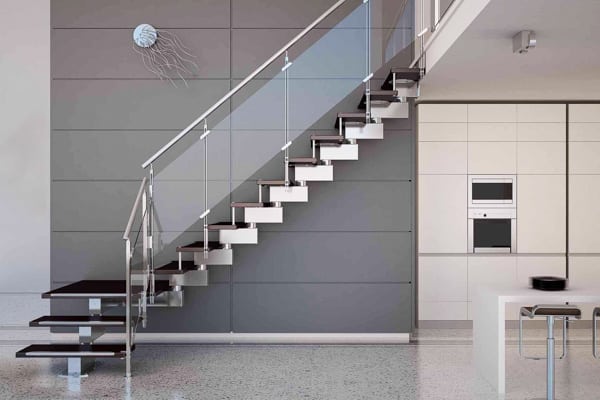 Neutral kitchens are still popular, and will likely always be. But you don't have to have a basic stark white kitchen. One way to keep your kitchen trendy while still using lots of neutral shades is to use muted, earth colors and a mix of textures like natural wood, rattan and wicker. This creates a calming space that is perfectly on-trend.
Use Open Shelving For Decor
Open shelves are a stylish way to add decor space to your kitchen without adding unnecessary clutter or creating a cramped space. By switching some of your upper cabinets and transforming them into open shelves, you give the illusion of a more spacious kitchen. You can also take advantage of the open shelving to display some of your wares, like colorful appliances, dinner plates or potted plants.
Make Sure You Have Lots of Storage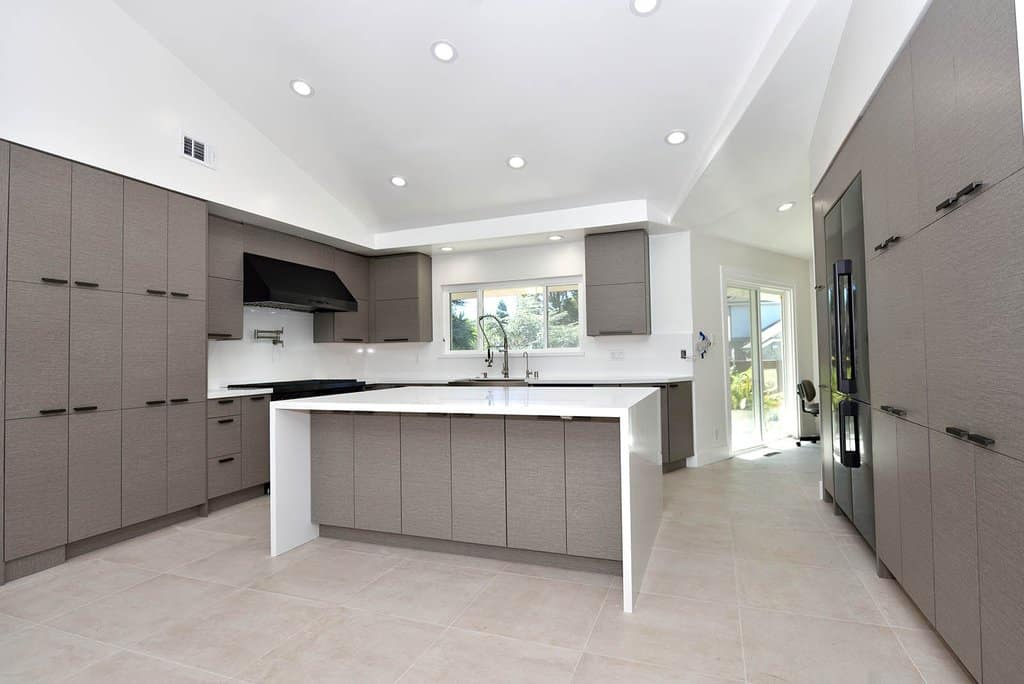 Storage solutions will always be a popular demand for kitchens since the room needs form and functionality more than anything. These days, having integrated storage is the biggest trend. This way, your kitchen still has a streamlined finish. You can outfit your European-style cabinets with extra storage solutions like pot organizers, spice racks, or even an appliance garage. This keeps your countertops clear without sacrificing space.
Add or Create a Pantry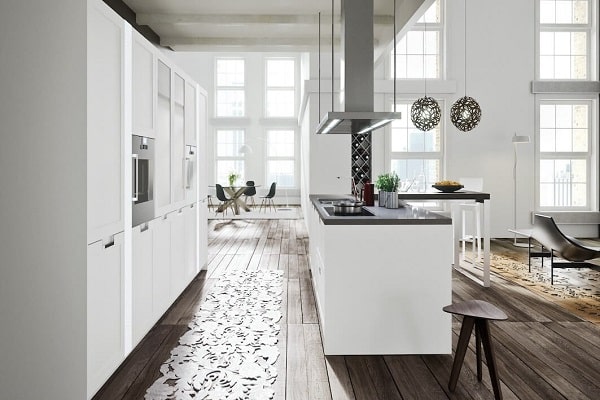 Speaking of storage! A pantry or larder is an extra storage space that will quickly become a favorite in any kitchen. If you don't have the space for a large walk-in area, you can create the illusion of a built-in unit using your Euro-style cabinets. Then you can use it to store food items, kitchen gadgets or whatever else you need to find a place for.
Create a Feature Wall With Your Backsplash
A popular trend right now is bringing a sense of individuality to your kitchen. One way to do that is by creating a unique backsplash that can become your kitchen's focal point. The opportunities are endless. You can use patterned tiles in an accent color to make an eye-catching design, or opt for a solid, sleek stone-like marble. One other way to make your backsplash stand out is by running it all along your wall — a floor-to-ceiling tile can really make an impact.
Functionality Remains Important
Kitchens are often multi-functional spaces that need to be used for everything from cooking and food prep to dining and entertaining. Creating a working kitchen is important: a space that can serve all of your needs. You might want to include integrated seating, like bar stools at the kitchen island or a breakfast nook. This is especially helpful if you plan on using your kitchen for entertaining or even to double as a workspace. 
Make the Most Of Your Kitchen Island
The kitchen island is a staple in many homes, but now they need to adapt to the times. Instead of your island being solely for prep, it is now space for families to cook, dine, spend time together, and even use as a workspace while working from home. Make sure to include a spacious countertop in your kitchen. This is an important worktop for multiple purposes. In the past, you may have wanted to add additional sinks or cooktops to your island, but now it is more likely you'll want to use that space for things other than cooking. 
Add a Touch of Luxury
One thing you'll see in a lot of modern kitchens is a bit of a luxe-look that elevates a kitchen's style. An easy remodeling trend to do this with marble or quartz stone countertops. These create a strong style statement. Marble can be a costly addition to your home, but it is a durable surface. On the other hand, you can emulate the look for a fraction of the cost using marble patterned laminate countertops. For larger kitchens, you can choose marble with a large veining for big impact, while it may dwarf a smaller space. For smaller kitchens, opt for marble with smaller, more intricate veining.