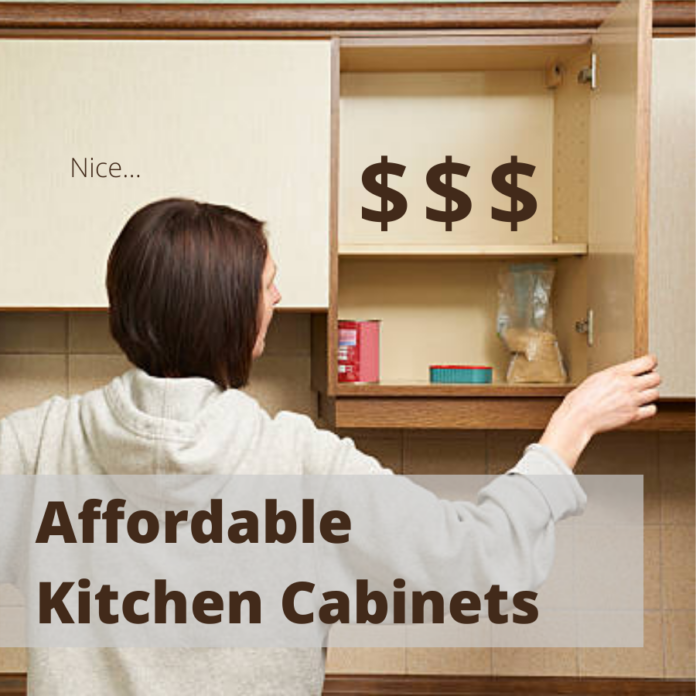 Affordable kitchen cabinets are some things people look for in a kitchen remodel. Remodeling projects can cost a lot of money to purchase the materials and install the cabinets. Even the ever-popular option of white shaker cabinets can range based on how many upgrades one chooses to make to customize their kitchen to the maximum extent. We'll go over what makes affordable kitchen cabinets the price customers want and how to look for these options. Use these tips when looking for kitchen cabinets for sale online.
Affordable kitchen cabinets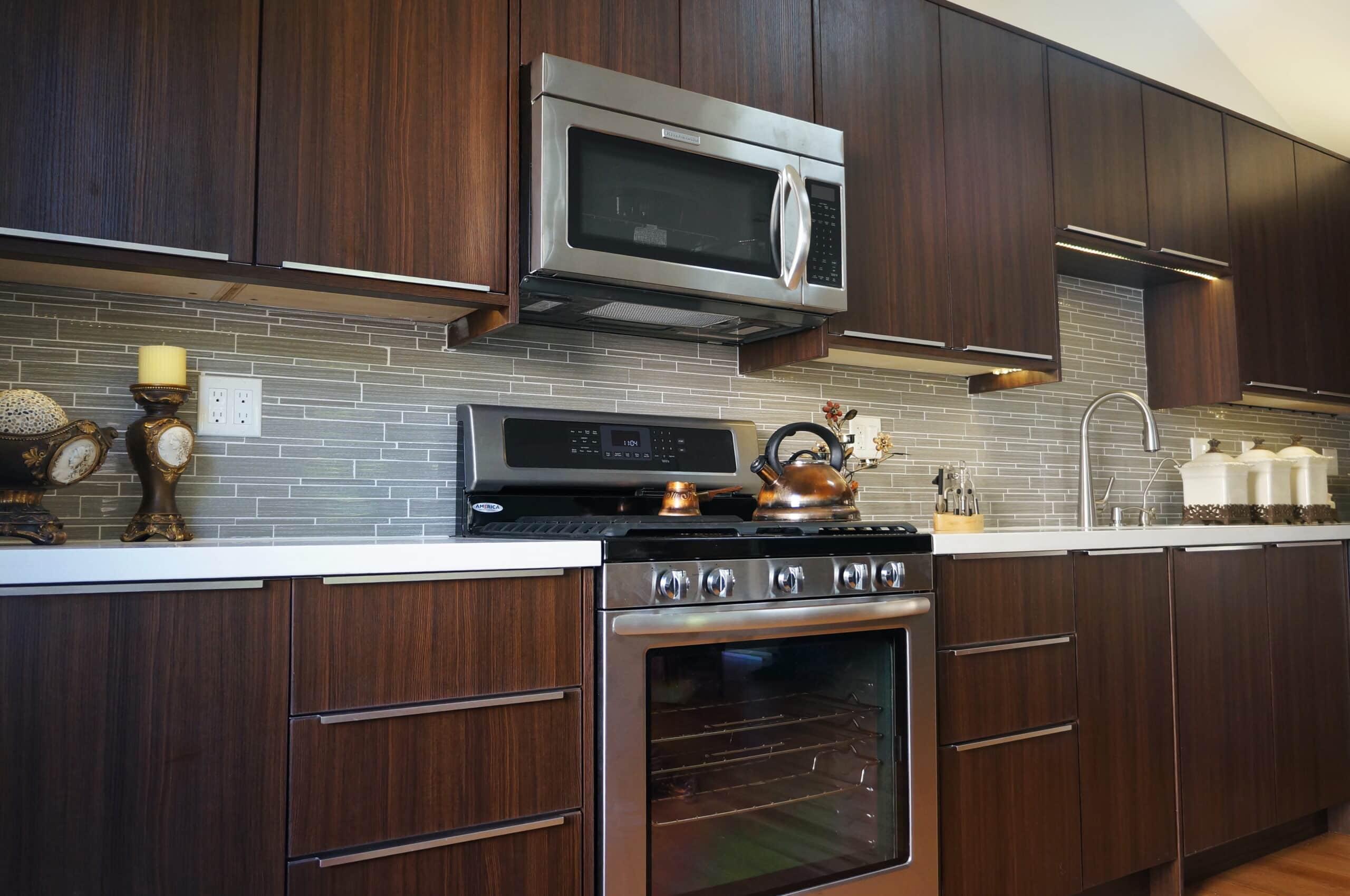 What makes a kitchen cabinet affordable or budget? Budget cabinets result from the distributor and the material costs. Based on the distribution of the cabinets, the cost of the cabinet can be extremely high. Small businesses will have a lower cost compared to big box stores with large physical locations. These stores will have lower costs, more frequent sales, and at times more options. Since big box stores have more than just cabinets, the options they have will not be as vast compared to a small business that specializes in kitchen and bathroom cabinets. 
The materials used for the cabinets also add in as a factor for the cost. Most cabinets will use MDF (medium-density fibreboard) or plywood for the interior box of the cabinet. A variety of wood options are used to make the doors, drawers, and frames. Wood types include cherry, maple, oak, walnut, alder, mahogany, hickory, and even rubberwood. The more durable the wood and more detailed wood grain the tree has, the higher the cost of the cabinet itself. Even if two cabinets share the same interior, the exterior cost will change based on the quality of the wood used for the doors.
Big Box Store
Many people may be familiar with big-box warehouse stores like Home Depot or Lowe's to get kitchen cabinets and appliances. However, one may look at an estimate from them and see a massive price tag that leaves them unsatisfactory. These places are the last place to find affordable kitchen cabinets most of the time. Why is that? Bix box stores like Home Depot receive their cabinets from another distributor. This means the supply of the cabinet comes from someone else and they resell the cabinets to customers who go to their stores. The price tag of these cabinets can be double that of a smaller company. Being a big-name company does not always mean it is better.
An example is the process of bottled water. The cost of mountain water itself is free, as one can get the water themselves. However additional costs add up to make the cost of bottled water higher than simply collecting water oneself. Production, packaging, sales & marketing, distribution, and even retailer mark-up add costs each time a new person is involved. The more times a product goes through a new person, the more the cost goes up. Returning back to big box stores and cabinets, this means cabinets can go through multiple companies before getting to Home Depot or Lowe's themselves. That results in a price tag much higher than one anticipates.
Before you jump on board and buy cabinets from a big box store, do research and get a quote from smaller companies nearby. Smaller companies may have factory direct kitchen cabinets. This means they receive the cabinets directly from the manufacturer. Do the research and look for reviews on Google and Yelp from local businesses. Smaller businesses may receive the cabinets directly from the manufacturer and the cost will be cheaper. Smaller local businesses may even have prices at a fraction of the cost big box stores may offer.
"What if there is no small business near me? I am located in the middle of nowhere." We live in a time where technology is so advanced you can buy almost anything online. From a car to a house. Heck, even kitchen cabinets can be purchased from the comfort of your home. Yes, the whole process is done online. You can work with online designers to get your kitchen designed, ordered, and shipped to you. Many companies even offer free design services as well.
Custom Cabinets
There is a difference between custom and semi-custom cabinets that many people get confused about. One can have a custom kitchen design, but the cabinets are stock cabinets. Stock cabinets refer to ready-to-assemble cabinets which are manufactured cabinets in prepackaged flat boxes and are perfect for affordable kitchen cabinets. Anyone can work with a designer from a cabinet store to get a kitchen designed. The options for color and design are based on what is available. Orange-colored cabinets, though extremely situational, cannot be readily found by any store. Even some major stores that specialize in kitchen cabinets may not have an option as niche like that.
A custom kitchen means they are choosing every minor detail in the kitchen to be made specifically down to the fine door pattern. Any color, multiple door designs, door sizes, and even size of cabinets are able to be made to one's preferences. The freedom of design and options comes with its own price tag. Custom cabinets cost about 4 times the cost of RTA cabinets. They also have a long wait time. RTA cabinets can be purchased and picked up immediately based on the company's available stock. Custom cabinets take up to 6 to 10 weeks, or even more, to deliver. With a price tag and long wait times, who orders custom cabinets? Typically model homes or high costing homes that want to raise the property value. When factoring in the costs for affordable kitchen cabinets, RTA cabinets will easily be the budget-friendly option.
Seasonal sales bring light to affordable kitchen cabinets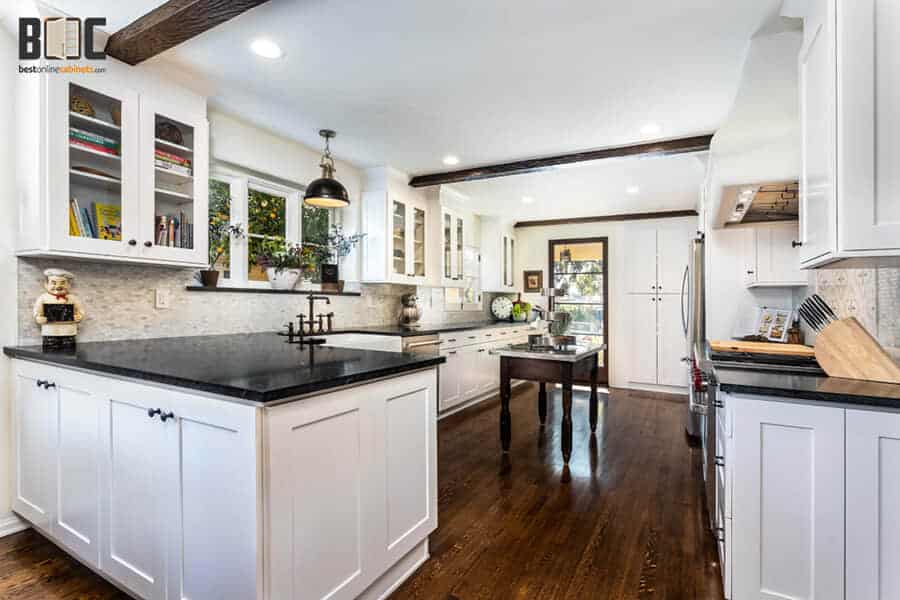 Whether it be Independence day, Thanksgiving, or Christmas, many companies will push to host a sale on products. People tend to wait for these sales when making big purchases for electronic goods. Kitchen cabinets follow this rule and can save one a fortune during a home remodel. During these seasonal sales, it may be best to look for discount cabinets online.
Waiting for the right time may be a difficult option for some. A home remodel construction may have a tight schedule that does not line up with a targeted holiday. So is it better to buy cabinets early? When discussing the home remodel with a contractor and planning the purchases, it may be possible to discuss if any sale will be coming up. It is no secret that everyone will want to make purchases during sales to save more money.