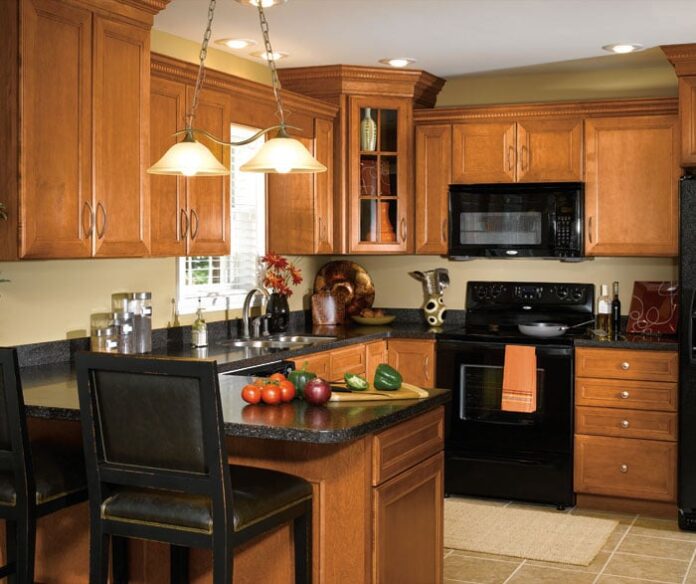 People love having a dream kitchen and many home interior magazines and show present what these kitchen trends should look like. You will see designs that include pots and pans on racks overhead and kitchen islands that double as eating places. For the longest time, we wanted our kitchens to be showroom kitchens that looked good in photographs, but some trends are fading.
Last year, we have been trending away from pretty kitchens to both pretty, practical and functional rooms in our home. The current kitchen reminds us that we want things that are durable but not hard to maintain. Clean in design but not laboriously difficult to clean.
What are these kitchen trends that are fading away?
Faux Finishes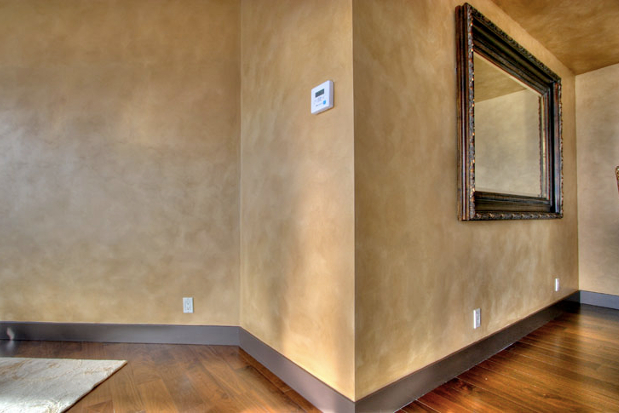 Replicating material surfaces with paint is not going to be as good as the real thing. Current kitchens are leaning more toward a polished, simpler design and faux finishes are incompatible with this look. Unless you have a skillful artistic eye, faux finishes on your walls can look "crafty" in a bad way. It's not uncommon to think this appears as easy DIY until they get into sections like corners that are challenging.
If you are wanting to make your walls artistic, you can hang artwork in your kitchen. Paintings or sculptural pieces can provide interesting texture and focus in the room.
Garbage Disposal as an Afterthought Not Incorporated into the Design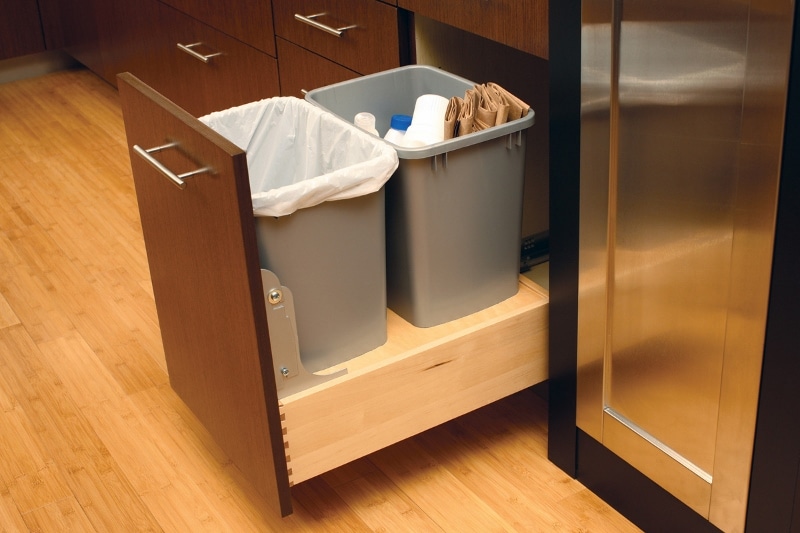 Having a standalone kitchen bin is handy but can stand out like a sore thumb. It is odd to spend money on a kitchen remodel but have that work distracted by a five-dollar trash can. Many people put a wastebasket beneath the sink as a solution but some may need that space for other storage.
An elegant solution is to take advantage of cabinetry that incorporates rubbish drawers into their structure. Some trash receptacle drawers are deep enough to store two wastebaskets, one for recycling and the second for other rubbish.
Wall Cabinets that Don't Reach the Ceiling
Wall cabinets are mounted higher than people's heads. People typically need to reach for anything on higher shelves. In practical terms, there should only be two different heights for wall cabinets. They should be low enough so the cabinet top is used as a shelf or extended to the ceiling.
If a wall cabinet leaves a small gap between the top and the ceiling, dust can accumulate in that section. Because of the height, it will be a huge inconvenience to dust without a stepladder.
Countertops with Tiles
While tiled countertops can be beautiful and decorative, modern kitchen design favors practical on top of pretty. If colorful drinks like wine, juice or coffee get into the grout that binds the tiles, the grout can stain. Since most tiles are ceramic, heavy impact can break the tiles and need to be replaced. The corners of tiled countertops can completely break off and there's no elegant way to replace it. While people can save cost by making this a DIY project, your measurements and layout need to be perfect.
As mentioned, people are leaning now towards practical countertops, which are usually a flat slab surface. Marble and granite are beautiful, as long as you are willing to put in the maintenance. But if you lack time, a durable surface like quartz or laminate would be a better choice for your lifestyle.
Partial Backsplash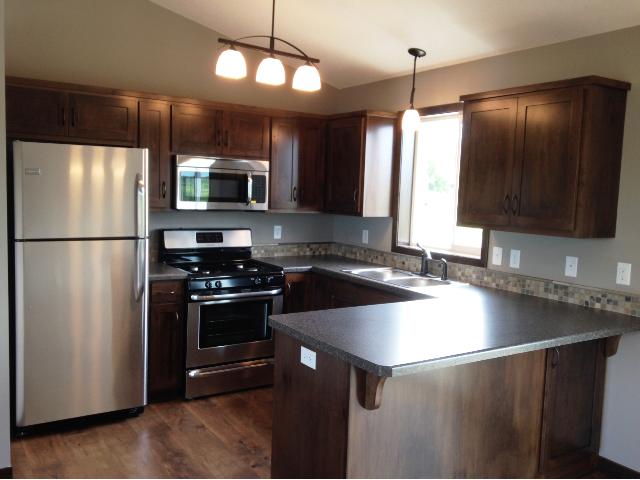 Backsplashes can a neglected part of a kitchen since they are essentially the unused wall space in the room. If you paint it, put tile on it or do something creative, the backsplash becomes a good backdrop. However for a while, partial backsplash (or tiny backsplash) was a fad in kitchens over time, it's not very satisfactory.
Creating a tiny backsplash looks like the job was left incomplete or people were not bothered to finish it. It also has the unintentional design effect of making a kitchen look smaller. If there is an unfinished backsplash, then there's not enough space for other things in the kitchen. People that go for a design for the backsplash should go all the way!
Too Many Open Shelves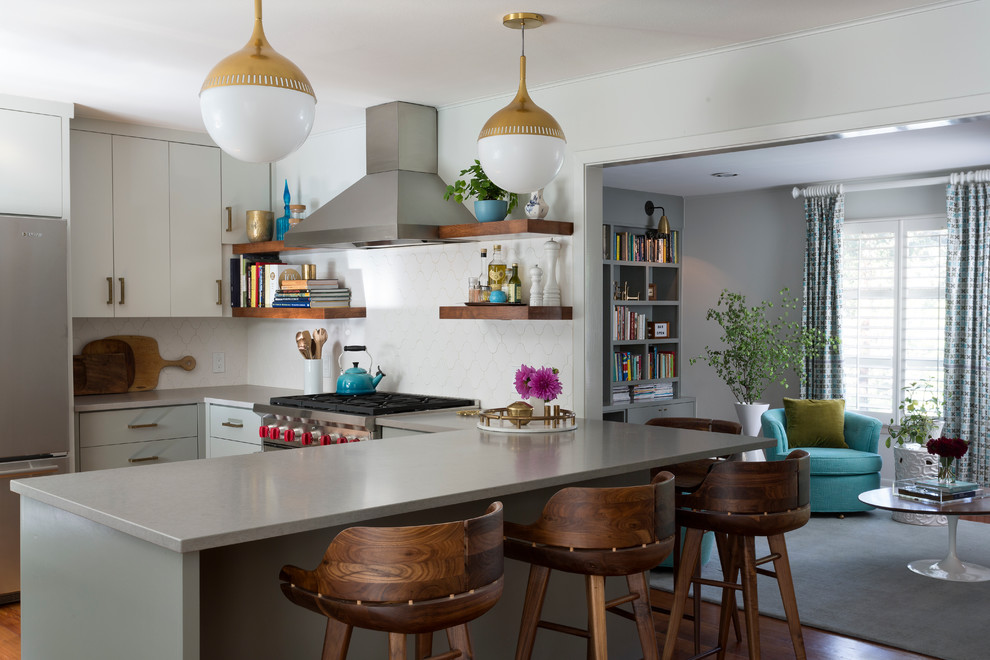 Open shelving has been a recent kitchen trend and is often praised for being cost-efficient. There are many tutorials on how to create your own shelves if you want to do it yourself. In many home décor magazines, open shelves look picture perfect enough for people to want it.
However, what is presented in magazines doesn't necessarily consider what lifestyle you have and how you use your kitchen. You must be meticulous organizing your shelves, otherwise, it is easy for your kitchen to look like a mess. It would also look better if all of your plates, cookware, and glassware matched so they don't look haphazard. Also, with all of the plates and glasses exposed, they are subject to collecting dust so you need to dust often.
Microwave Installed Over the Range
In many kitchens, we see this design of all of the cooking appliances installed into a single neat column. While we think it makes for a clean look, this placement of appliances is impractical in practice. The cooking from the range does not vent properly and the grease only wafts to the microwave above it. A person cooking at the stove limits the use of the microwave. The microwave hood is out of the reach of young children.
Microwave ovens are best either placed on the countertop or mounted beneath a wall cabinet for more countertop space.