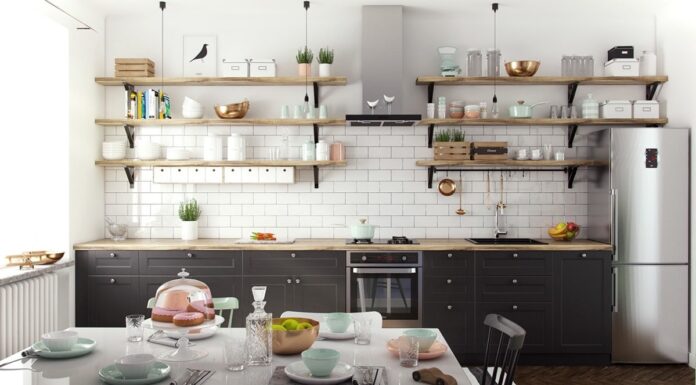 Are you looking for an interesting focal point for your kitchen? The backsplash is unique and often neglected part of the kitchen, serving as background for most places. Many people just have a 6″ backsplash to protect the wall from damage. However, you can treat it as an interesting blank canvas to express your own style rather than just another wall.
Some of these backsplashes can be Do-It-Yourself (#DIY) but others require a more experienced hand. We selected some of the more outstanding but unusual kitchen backsplashes found in interior design and on the internet. These ideas will give a personalized touch compared to the white shaker cabinet option everyone else has.
If you are feeling particularly crafty, you can follow the links to the step-by-step instructions for some of these methods. Other links will take you to good examples of the backsplashes as done by professionals. Here are a few examples of unique backsplash ideas.
Unique Backsplash Options
Wine Cork Backsplash
If you are looking for unique material for your backsplash, have a look at this idea. This backsplash is perfect for a wine lover and it adds sophistication to a kitchen. The light wood color in the cork and the ability to tile them in patterns create a beautiful backdrop. Furthermore, it serves as a cork board to hang messages your décor along with your backsplash!
The website "Create Craft Love" has extensive coverage on how they did their own cork backsplash. It required 800 corks but the result was well worth it. Moreover, the kitchen look is completely transformed.
Chalkboard Paint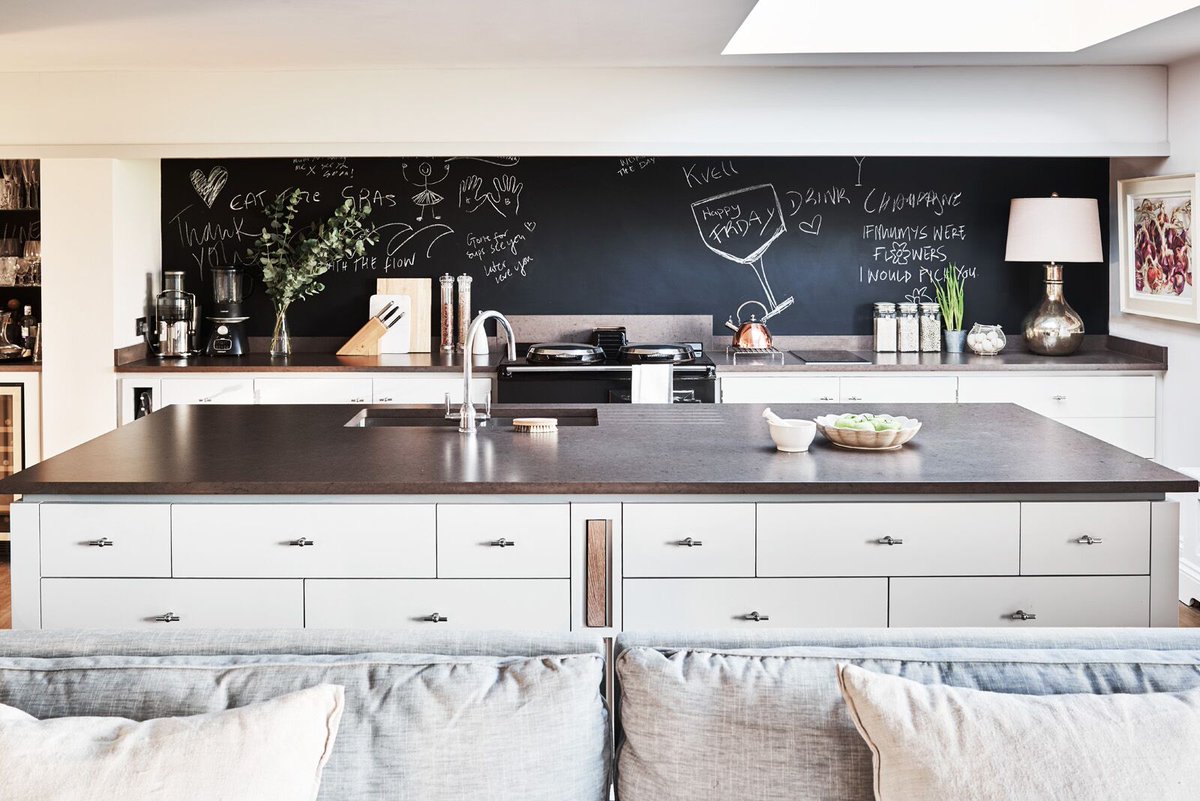 For those who want the café board style backsplashes, you can create that style with applying the chalkboard paint. Recommended for areas with shallow countertops, you can create drawings and messages and change them as often as you like! The chalkboard paint ranges in charcoal to dark green in color, but both serve as fantastic bases for your backsplash.
HGTV has a great rundown of this process of creating the blackboard backsplash (say that ten times fast). Similarly, some people may prefer a more rustic chalkboard look. They recommend "seasoning the finished blackboard paint with chalk" for more of that café effect.
Coffee Bean Backsplash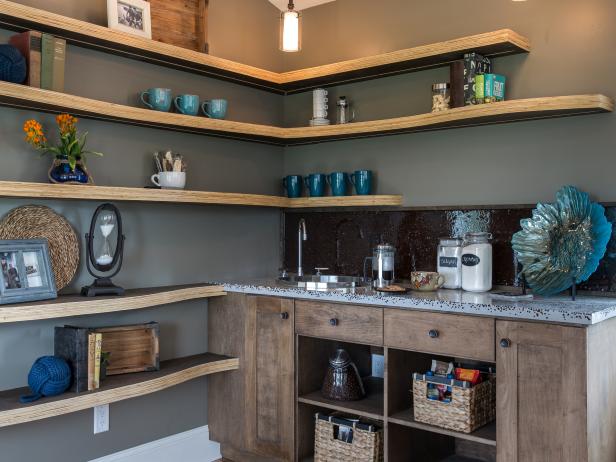 For those who have an unadulterated joy in their morning brew, this coffee backsplash will fit your style. The dark brown coffee beans create fascinating textures that appear a solid color from a distance with details up close. This backsplash is made with a combination of coffee beans and epoxy to keep them encased and preserved.
The DIY Network shows precise detail and labor in making this unique backsplash. Similarly, the result looks like it came out of certain coffee shops that use the same technique!
Classic Photo Backsplash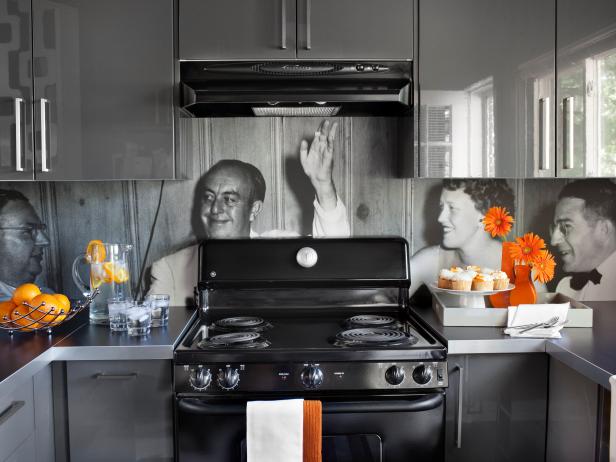 Some restaurants use classic blown up wall-sized photographs to decorate their walls. However, a similar process can be used to decorate your own kitchen backsplash with a personal photograph. You can use classic Hollywood photos for glamourous décor or blown up family photos for a personal touch at home.
HGTV shows how to create and mount vinyl photo backsplashes in your own kitchen. Vinyl is easy to clean with warm soapy water and a sponge in case of cooking splatters on the surface.
Modular Tile
Not all backsplashes need to be flat surfaces just because it is a wall. Modular tiles are sculptural three-dimensional pieces that can give you bold texture to your backsplash. The ridges create shadows using light instead of color to create a unique look and pattern.
There are companies like modularArts that specialize in creating this type of tile for your backsplash. They list that their tiles are made of fire-safe rock, lending to their practical use and durability in the kitchen.
Mirror Wall Tile Backsplash
Mirrored tiles are popular because not only are they artistic, but they can make a smaller kitchen look bigger. While you can choose simple reflective mirrors for your backsplash, you can use more stylistic forms with etched designs. Reflective surfaces also can amplify the room's glow, making the kitchen brighter based on the position of the light.
Mirrored tiles can come in a variety of interlocking shapes that bring a special appearance to your backsplash. These tiles will also fit very well in your bathrooms if you want your kitchen and these facilities to match.
Reclaimed Wood Backsplash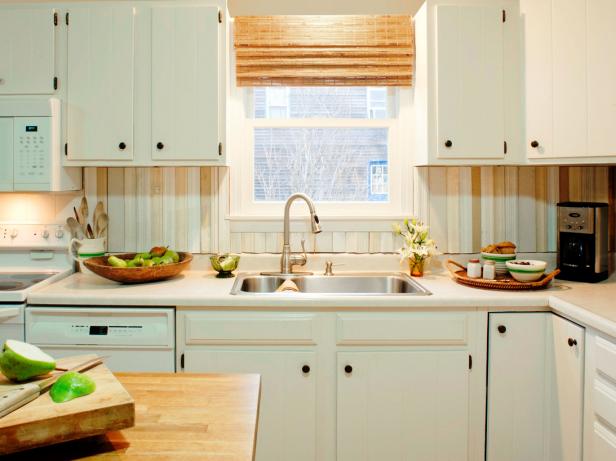 The industrial look of reclaimed wood and metal is making a comeback after twenty years in startup workspaces. There is an art to make sure you select scrap wood pieces that make the reclaimed wood look refined. But with another research in places like Pinterest, you can find beautiful templates of inspiration for that salvaged style.
On the DIY Network, they give you a video tutorial of creating the reclaimed wood backsplash with luan panel backing. In other words, it is the perfect way to complete the rustic aesthetic in your home.
Agate and Gemstone Backsplash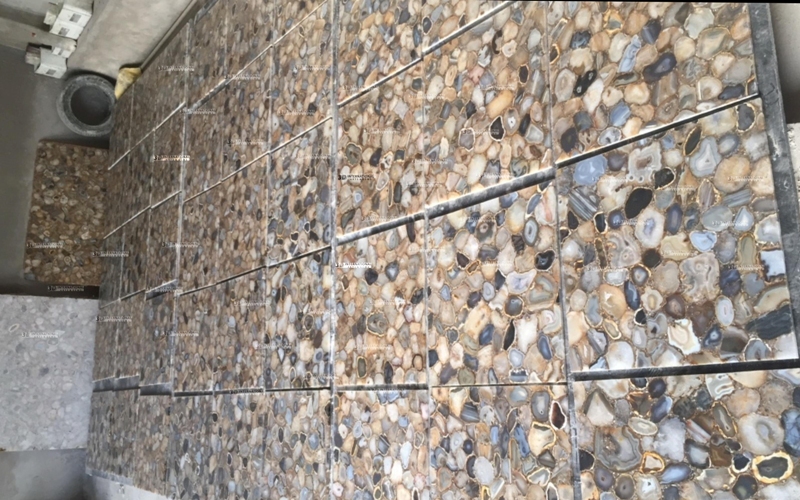 Gemstone backsplashes are a strikingly gorgeous way to decorate the kitchen walls and countertops. This is the high-end side of kitchen design and makes your kitchen look like the inside of a jewelry box. The beautiful ring patterns of the agate stone create a sliced geode effect making your room look like a treasure.
Some of the best examples of the gemstone backsplash are at 3D International Arts & Gems. They are other options of precious backsplashes like mother-of-pearl, labradorite, and petrified wood. Therefore, gemstones are one of the most stylish options for your unique backsplash.
Final Thoughts
Overall, backsplash in kitchen can either be used to express one's creativity in the kitchen. As many kitchens will look very similar and even identical to others, the backsplash allows for individuality. Whether to use stone like the countertop or a completely different material depends on the individual. There are many different unique backsplash options out there for you to choose.