The year reveals evolving taste in design
We've scoured the world wide web for the current trends of 2017 and decided to do a series on it that included kitchen colors, styles, countertops, appliances, and flooring & sinks. This is the second installment, find the first installment here. 
There's been profound diversity in kitchen design preferences this year. Traditional fare appears to be on the decline while ultra-modern (and somewhat cold) industrial looks seem to be gaining steam…
1. Transition to Transitional
Incorporating elements of both traditional and contemporary, transitional kitchens champion the best of both worlds. It's been an important design style for a few years now and it appears that it will continue to be relevant. Many recent remodels are designed to reflect the combinative style.
2. Contemporary
Studies reveal that contemporary kitchens have surpassed traditional ones, putting the latter second in overall popularity. Despite including many random modern elements, contemporary styles truly stand as unique design approaches all their own, consisting of a collage of details from both the past and present.
3. Traditional, Traditionally
Although the traditional style is alive and well, it appears to have been fading from the limelight since 2015. And yet, there is still some demand for it. In fact, manufacturers continue to produce traditional style faucets, fixtures and other new products in the theme. This is an indication that there is still a large need for traditional accessories. Perhaps driven by the need to remodel older traditional style homes, it has in fact become a bit of a mainstay.
4. Industrial
Despite a mechanical coldness, industrial kitchens appear to be a significant emerging trend. With rugged textured brick wall interiors, natural stone surfaces and exposed pipes, only cool metal surfaces serve to offset the rough feel. Typically styled in a neutral décor, bold moves could introduce brighter colors and furniture of greater practicality to make the style a little more mainstream.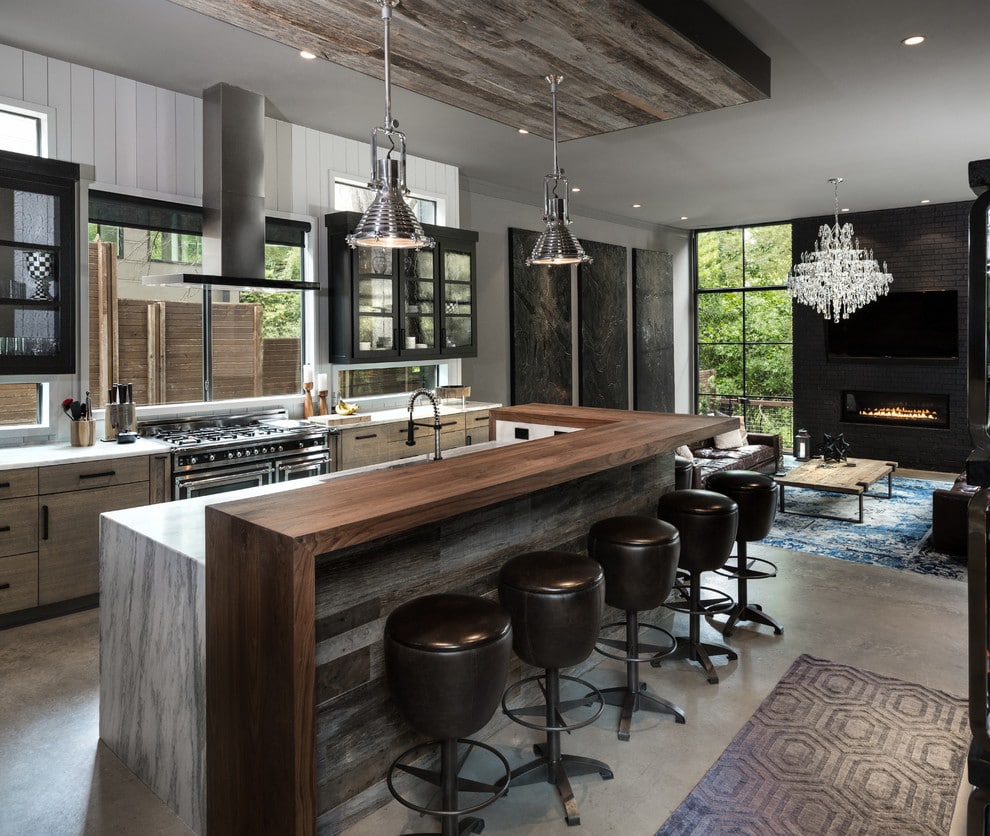 5. Mid Century Modern
When the mid-century revival began in around 1998 no one expected it to continue as a common choice for this long. Nearly two decades in, its span of nostalgia appears to have broadened from what was originally believed to range from roughly 1947 to 1957 to the much larger span of 1933 to 1965. Either way, it's vintage, we love it and you can't go wrong with classic.
6. Mountain Modern
A regional variant of the contemporary design, mountain modern is a current version of a vintage lodge style. It's the merging of modern elements such as industrial with classic ones of the past. A typical mountain modern-styled kitchen will likely include large windows, concrete countertops, glass tile, ceiling beams, wood floors, and other statements of the frontier life.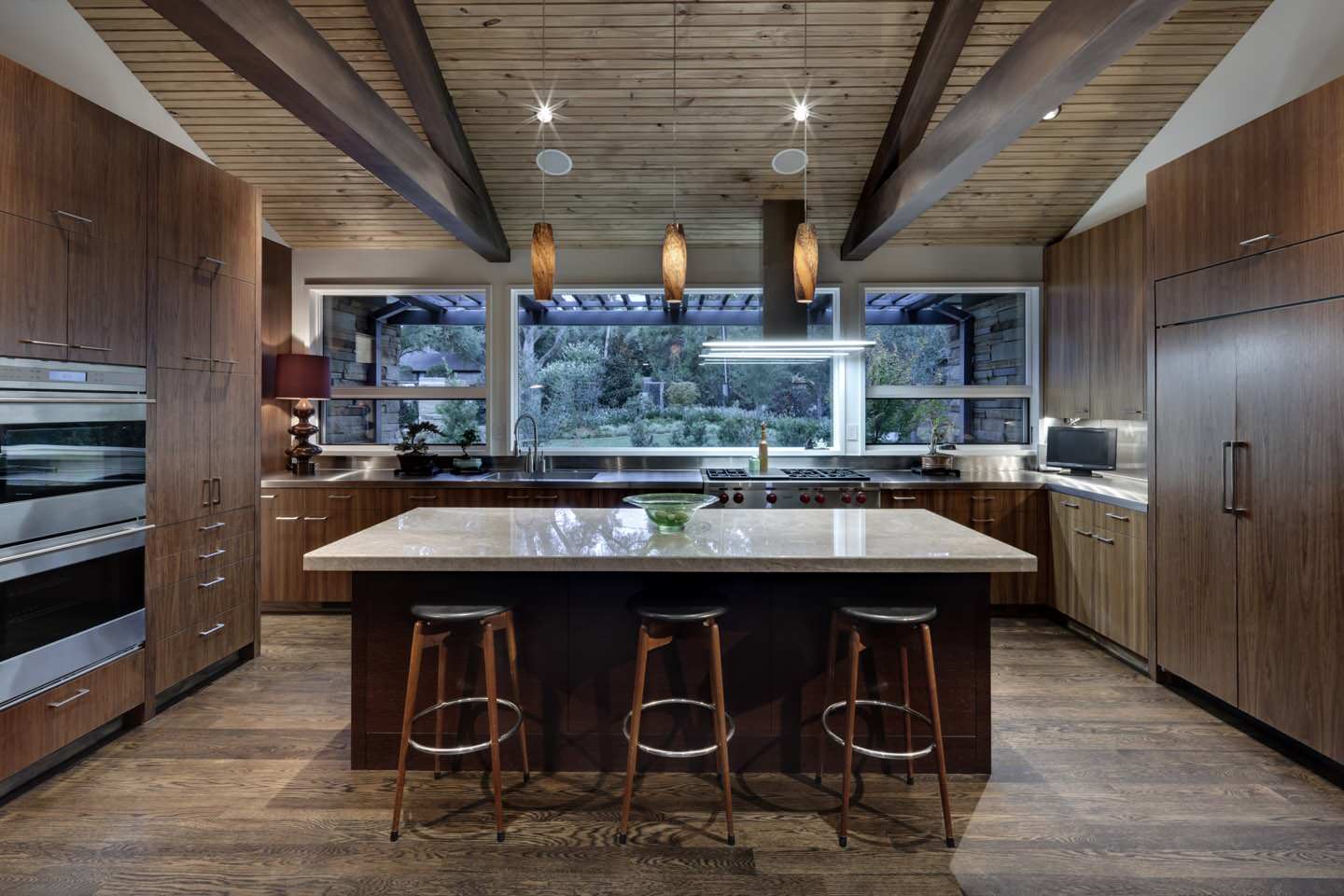 7. Coastal Style
Another take on the contemporary look, coastal style makes you feel like you're closer to the sea. It's beach fun with dreams of warm weather and summer breezes. Aqua colored appliances and yacht inspired accessories contribute to the seaside theme, a niche that appears to be gaining nautical notoriety.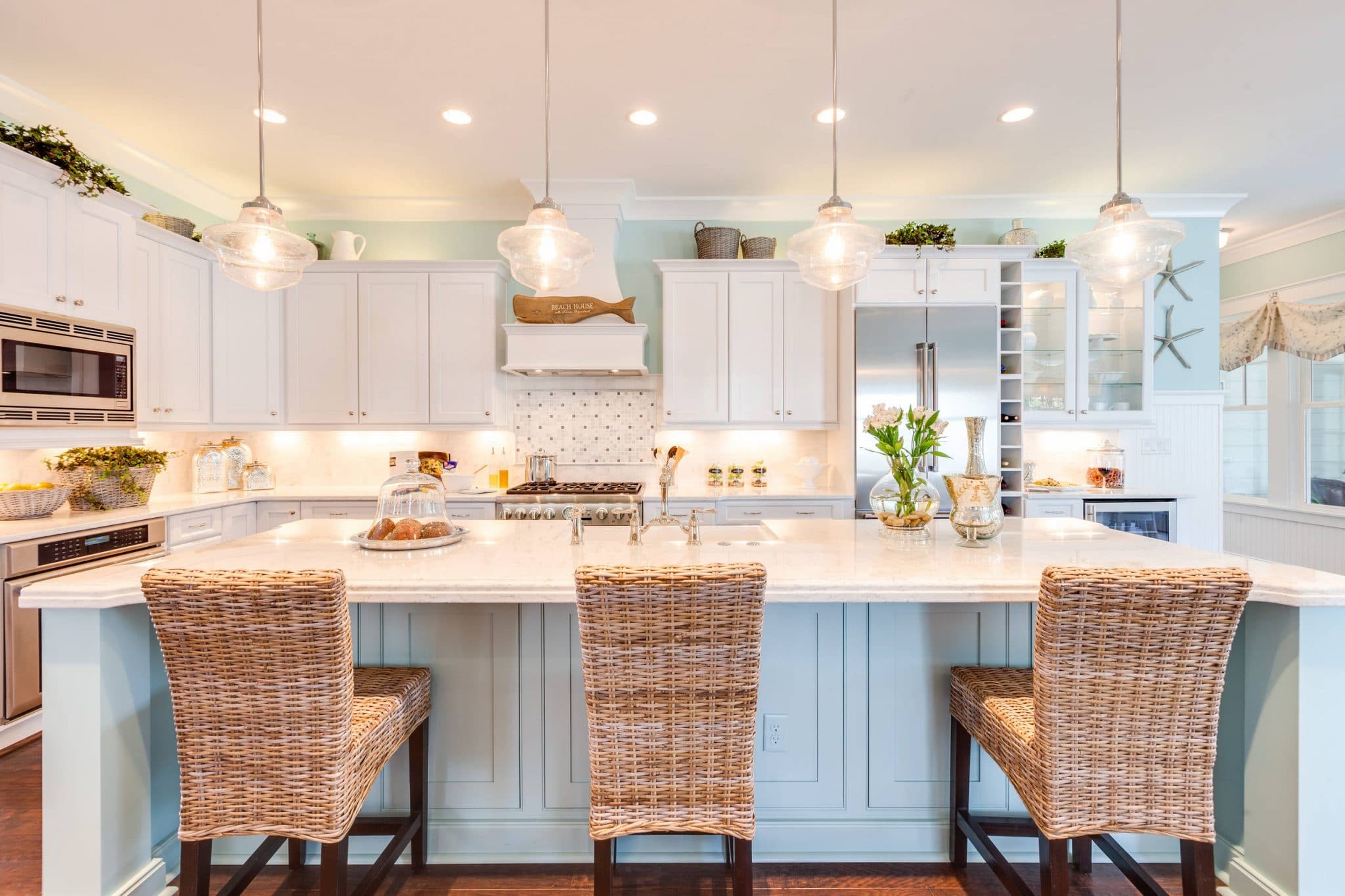 8. The Shaker Style
Within the broader transitional style, the shaker style is at home. Though more traditional than modern, it incorporates a minimalist look that shares modern traits such as clean, simple lines and a neat orderly appearance.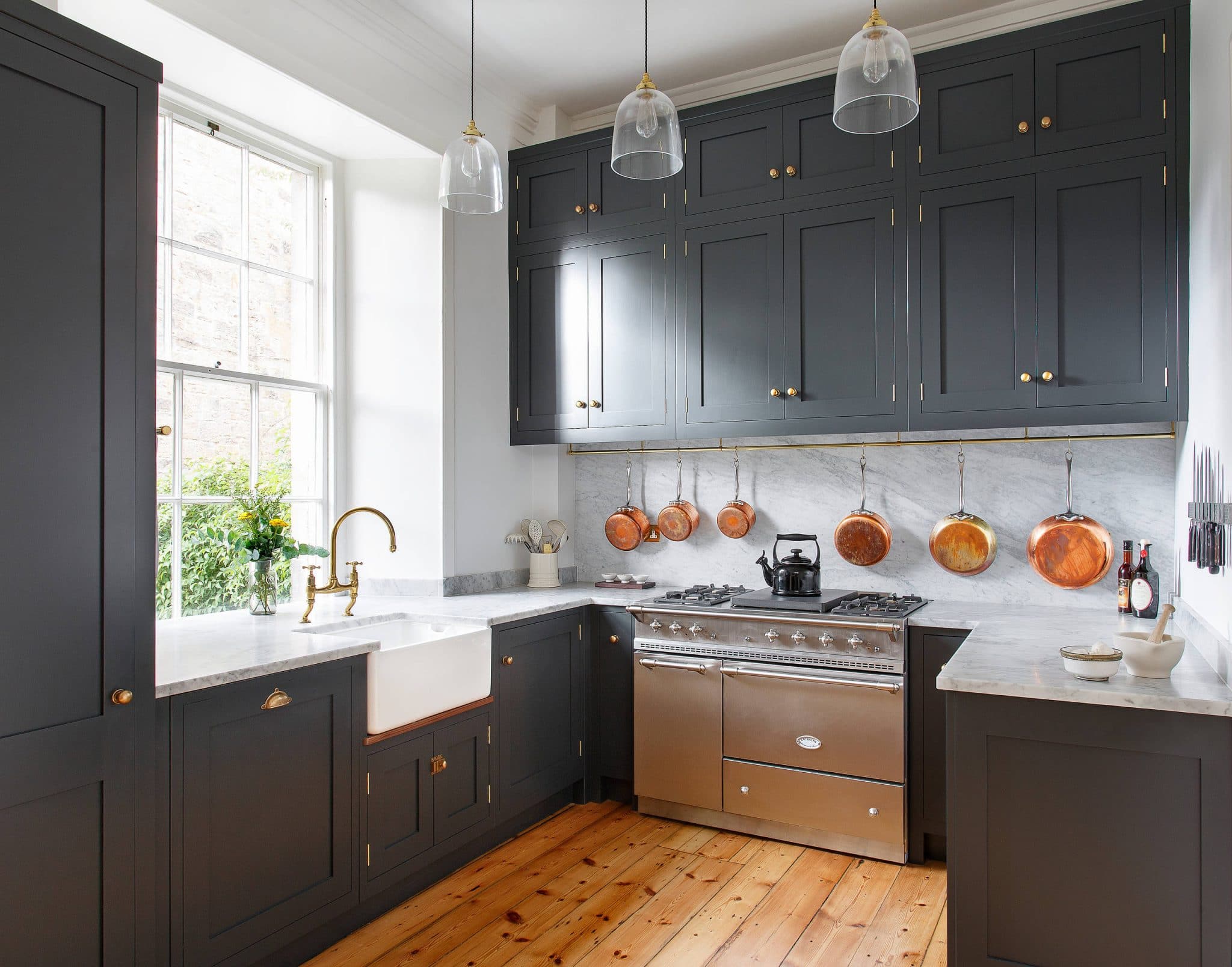 9. Farmhouse
A common take on the country style, farmhouse kitchens just seem to adapt with every year. They've shown no signs of disappearing and are in fact as relevant as ever. They are designed especially for food preparation, dining and socializing. White cabinets, beadboard wall panels, glass cabinets, classic flooring and vintage knick knacks such as mason jars and galvanized metals complete the timeless concept.