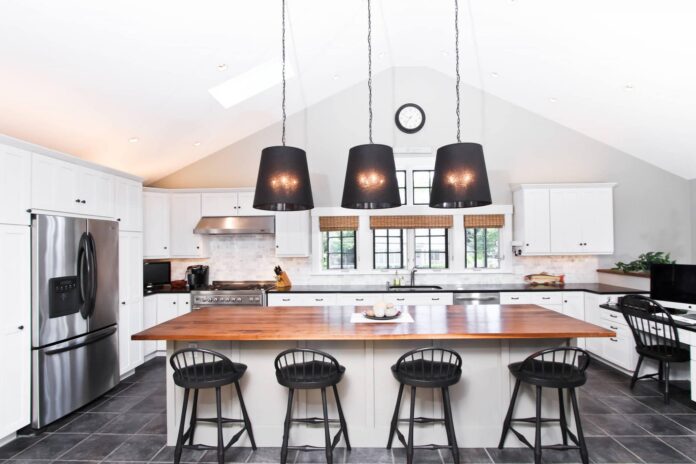 Options, Types & Materials
If you're building a new home or just remodeling your kitchen, it's easy to become overwhelmed. In the kitchen alone, the decisions you need to make are countless. Every little detail is a gamble, and like any choice, you need to make the right one. Of course the consequences aren't all that dire if you choose something you decide you don't care for down the road. Still, it's good to take your time and give careful consideration at every turn. Take your kitchen floor for instance, the majority of contemporary flooring is designed to be low maintenance and durable. The variety of attractive materials, options and styles is nearly endless. How do you decide what's best?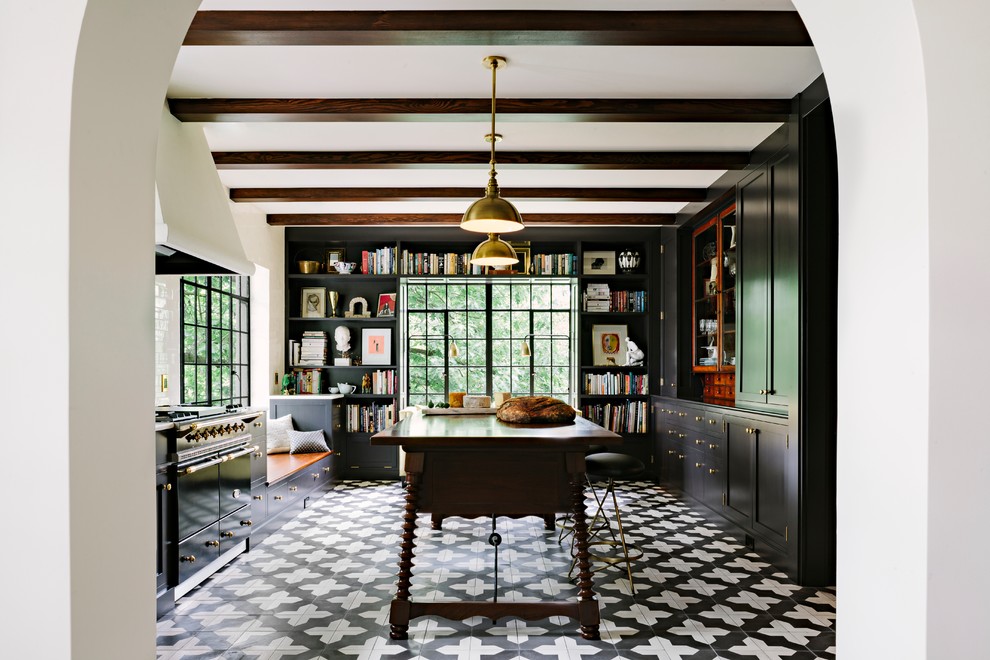 With a little knowledge you can find the perfect flooring that corresponds with your personal vision for the kitchen. Consider the function of your floor. Will it be a high traffic area? Are you expecting a reasonable number of spills and breakage that range from sources like wine, oils and dishes? If so, you may want something low maintenance and durable. In this case the most popular options are concrete, rubber, stone, tile, vinyl, or wood laminate.
On the other hand if you have back pain and need or prefer a somewhat softer floor, some cushioning beneath your feet for those prolonged periods, there is another set of options. They include bamboo, carpet tiles, cork, rubber, vinyl, wood, or wood laminate.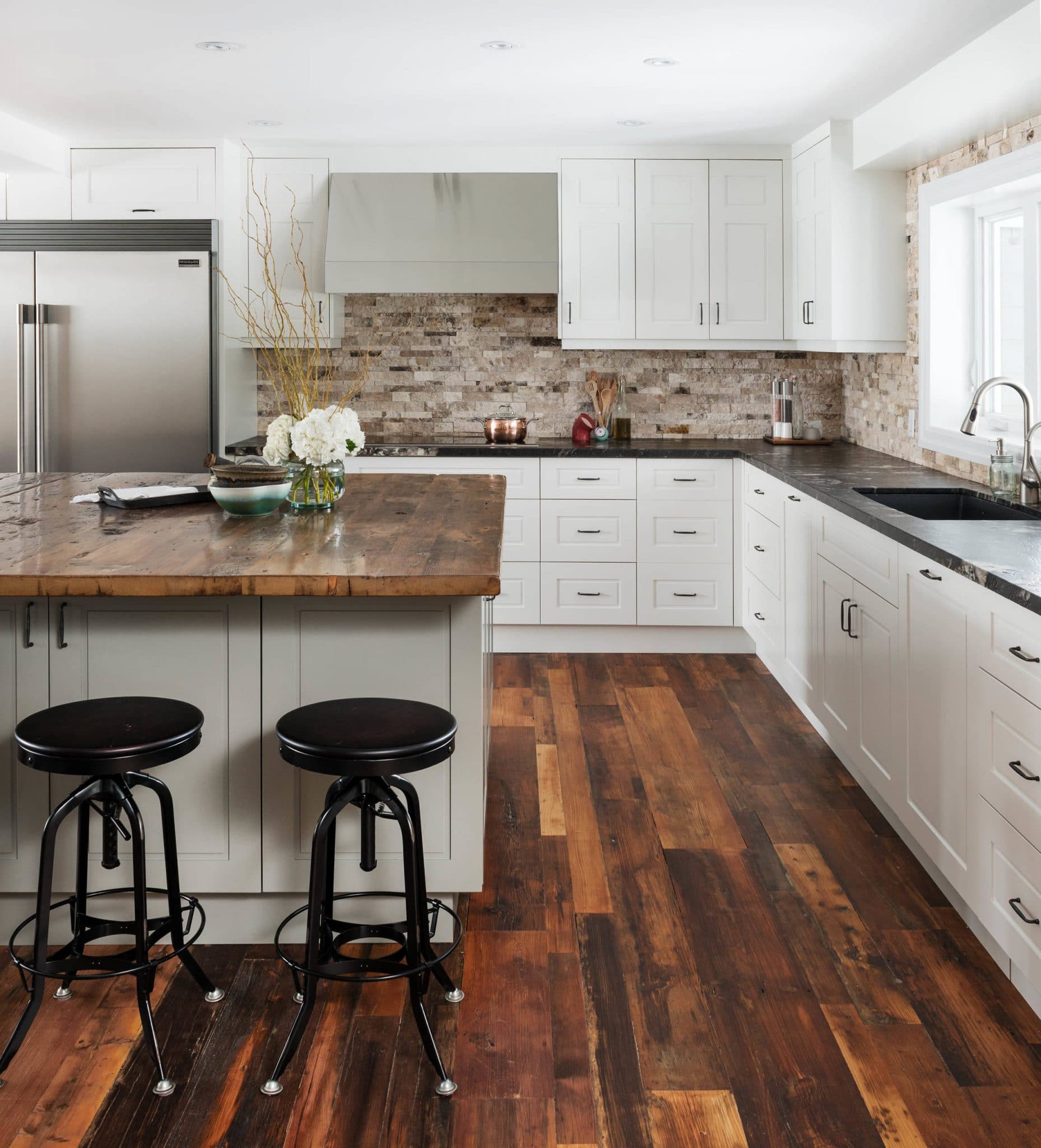 Obviously, there's a lot to consider. Let's look at each floor material type in greater detail:
WOOD
($4 – $12 square foot)
Wood has been a common kitchen favorite for years. It has a high end warm charm with a unique grain pattern and it ages well. As a kitchen floor, it requires special protection from moisture. It's best to put on an additional finish coat to keep it sealed. Besides being attractive and durable it adds to a home's overall resale value. It may eventually creak a bit, and you'll need to refinish it periodically. Also, it can be scratched or dented. Installation costs run around eight dollars per square foot.
CARPET
($2 – $8 per square foot)
It's uncommon to see carpet covering an entire kitchen floor. Especially considering that in such a capacity they are very difficult to maintain and keep clean. Enter Carpet Tiles. They're a new industrial grade sensation, they can handle almost anything. They feature a cleaning innovation in that they're easily removable. They're available in as many colors and textures as you'd expect from the carpet sphere of choices. They're also soft, padded and recyclable.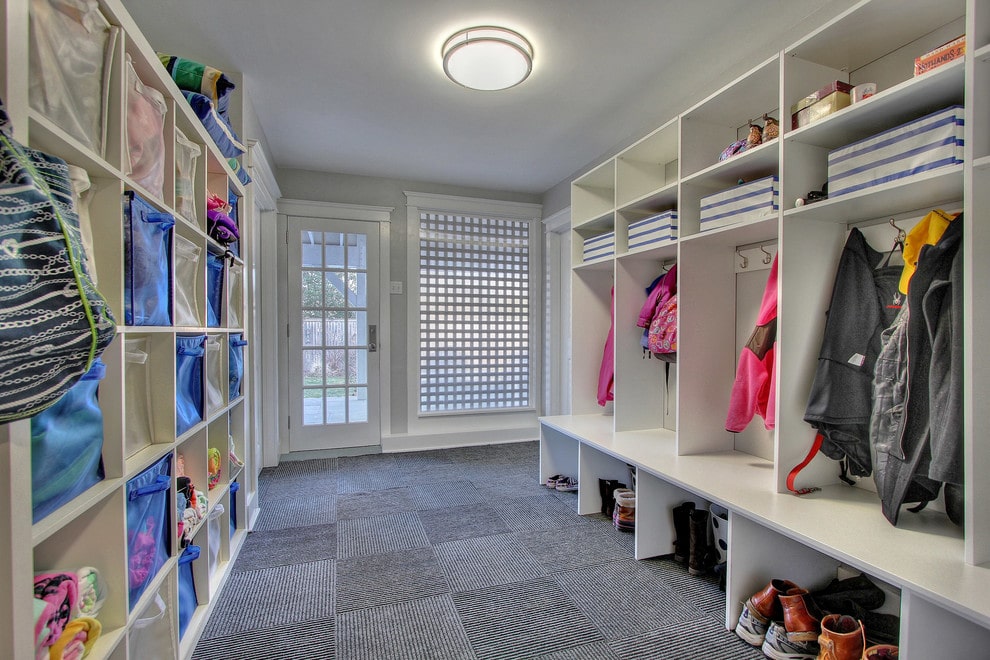 VINYL
($1.50 – $5 per square foot)


A water resistant and affordable option, vinyl floor covering comes in a variety of styles and textures. It is easy to install in sections but requires professional installation when it comes to the sheet vinyl option. You may even choose a style that is virtually identical to wood. Your base floor must be nearly perfect, however, in order to use vinyl without issue.
TILE
($1 – $8 per square foot)
Easy to clean, sturdy and low maintenance that's what you'll find with a tile floor. It is known for its reflective quality, it's easy to clean and there is really a positive effect made on the look of the kitchen. You may purchase tile that looks like wood, or in a great variety of other textures and patterns. You can also choose it in one of many sizes and shapes. Professional installation is recommended so that the tiles are set with minimal visible grout lines or as preferred. Tiles are moisture resistant, but those grout lines may be hard to maintain.
STONE
($2 – $25 per square foot)
With great color and pattern variants, stone offers a solid earthy appearance. Among the most popular types chosen are marble, travertine and slate. It is a naturally cool substance, suitable for warmer climates. Compare each stone section you purchase to ensure they are all as similar as possible, as you can have one or two in a batch that are inexplicably different. Hard, durable and easy to clean they aren't immune to chipping, sadly. Pro-installation only.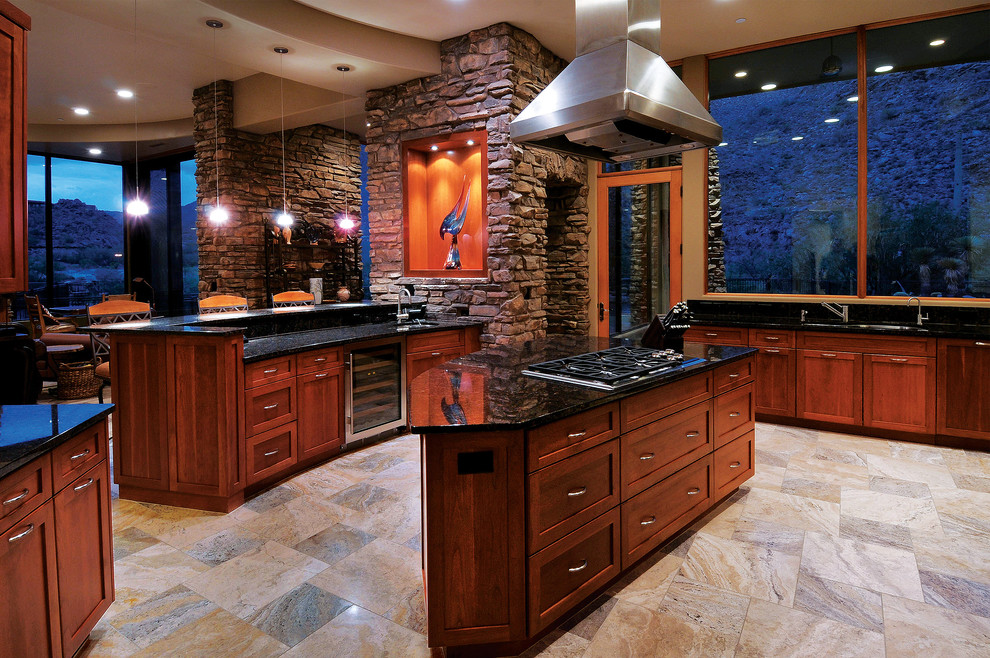 LAMINATE
($1.50 – $5 per square foot)
A protected surface that can take most of the abuse regular kitchen activity can dish out. The addition of padding beneath it makes for a softer floor, an appreciated mercy after long periods of standing. It's a modern solution and is available in a wide breadth of styles. It's easy to install and usually comes with a longstanding warranty. Ultimately it is an appealing cost effective option.
RUBBER
($3.50 – $9 per square foot)
Rubber surfaces are so 'high-grip' they can be installed without adhesive, making it the perfect temporary flooring when renting an apartment. You'll find that it's a cushy non slip surface as well. It is also quite durable and available in either sheeting or tiles. For extra earth friendliness, choose one of the many brands that are recycled. You can't go wrong with the wear resistant cushioned feel and fire retardant, easy-to-clean surface of rich rubber.
CORK
($2 – $15 per square foot)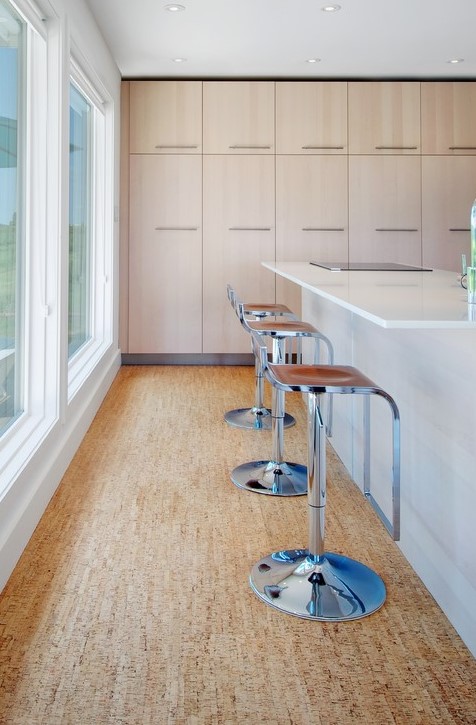 Like wood you can choose a brand of cork than can be sanded down and refinished from time to time. Its surface repels water and moisture, and it's easy to keep extra tiles on hand. These tiles are green friendly, anti-microbial, and offer a comfortable padded feel. They are prone to dings and dents, but ultimately it could be argued that they actually contribute to providing character.
CONCRETE
($2 – $30)
Quite contemporary, concrete has achieved a look and tone without equal. It's great for the busiest kitchens as it looks impressive and is quite durable. Pick a finish that appeals to you best. It can be stained, polished, stenciled or waxed. Cold climates would benefit from the addition of a heating element. With regular resealing you can expect a long life of outstanding service.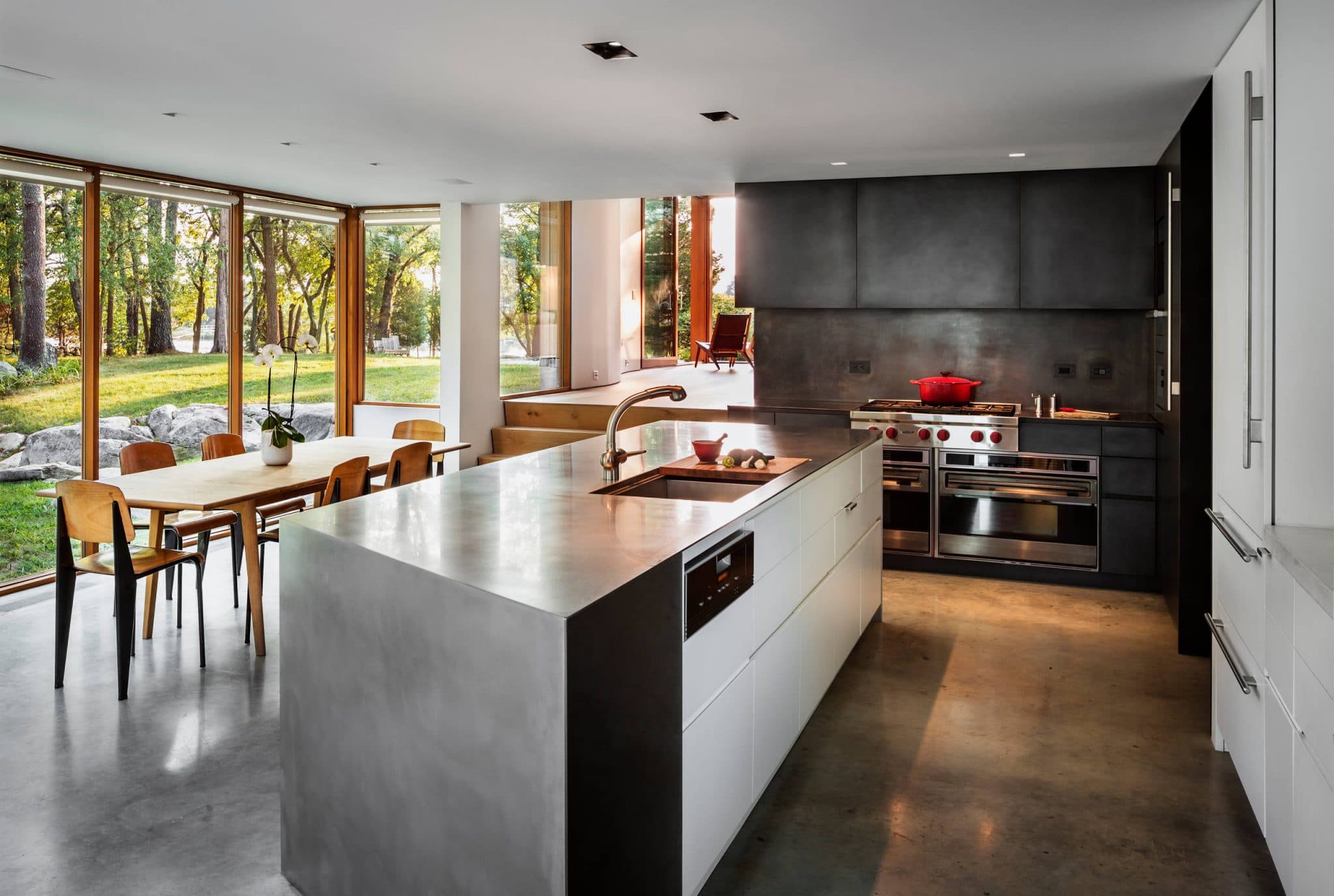 BAMBOO
($5 – $7 per square foot)
For the environmentally conscious, bamboo is a popular choice (but a select few seem to question its environmental friendliness). As an entirely sustainable material, bamboo grows quickly and is a great ecofriendly flooring solution. It's a very strong material, and the quality you buy may be reflected in the length of an exceptional warranty. It has a uniquely attractive grain and is not easily dented or dinged.