Distinctive flourishes to enhance the bathroom
You may not typically give much thought to cabinets, much less to cabinet hardware. That's reasonable, you picked the cabinets out originally and you're happy with them. But consider the new life you could breathe into the bathroom with a few minor changes. It's a must if you happen to be accessorizing a new bath. But even if you just want a quick inexpensive personalization of the room, choosing new hardware is the way to go. It may seem insignificant, but there can be a major decorative and visual impact.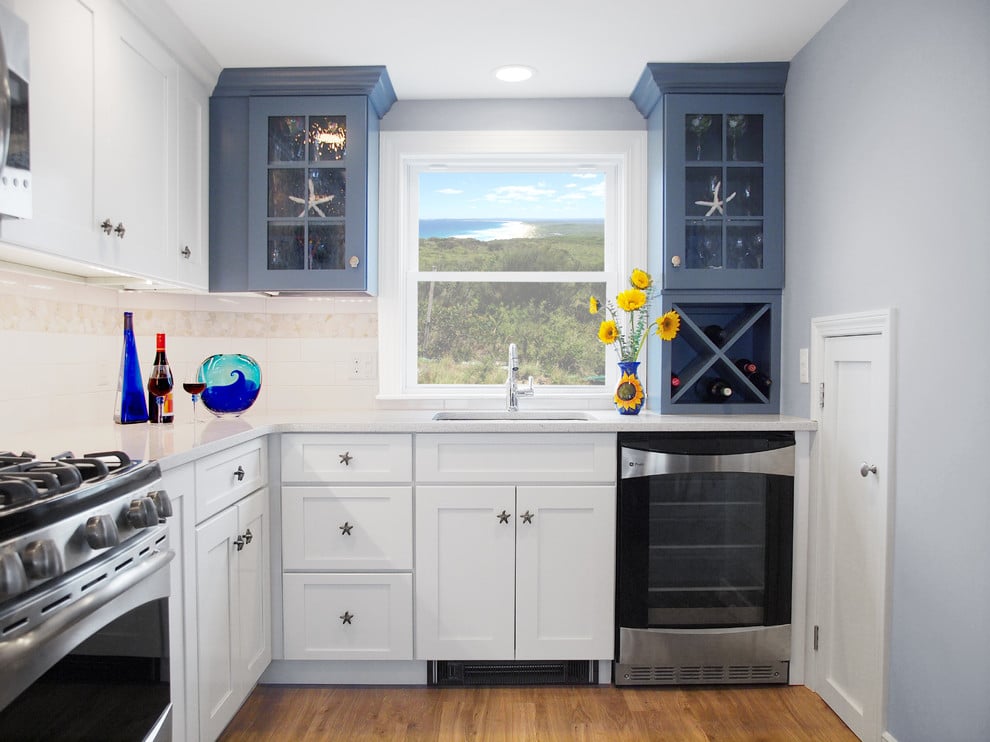 Bin Pulls are commonplace in kitchens and even offices. They're the ones that you reach under and pull to open. They're simple to use and bear a classic accent. Plus, they're affordable. If you're going for a sleek look, their shape might be too rustic for your taste, they literally stand out. But if it's a down-home charm you want to work with your shaker cabinets (or your farmhouse, county, traditional, cottage motif) they offer the perfect complimentary touches.
Custom hardware creates a world of possibilities. If budget isn't a concern you can create a personalized theme specific to your taste. You may even hire a design professional to ensure you're tastefully employing the expense of tailored accents to your mini remodel.
Cleats are drawer and cabinet handles that imitate symbols of sailing and are probably more appropriate if you are actually within ten miles of the ocean. It's a geographical thing. The T-shaped rods are nearly identical to those actual ones upon which the rope is wrapped, mounted on a boat. They establish a functional nautical touch and are fun in that context, but they are not as easy to pull as traditional handles. That's of small consequence, however, and they are compatible with cottage, coastal and traditional themes.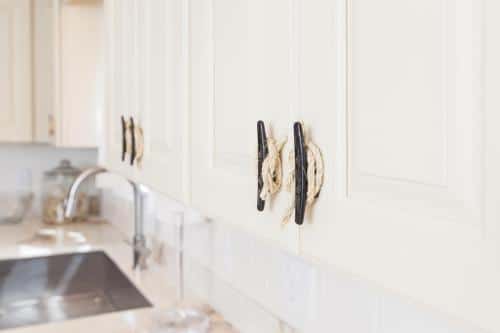 Among the most fun you'll have in this arena is if you choose to pick out novelty hardware. It's an area of whimsy where anything goes. Starburst knobs, clown heads, skulls, and arrowheads – whatever you fancy. There's never been an easier or special way to make a bold or even wacky statement. It's your style on display, after all. They may not have mainstream appeal and could even be off-putting to some, but that's fodder for the course of being potentially misunderstood. The cottage style would probably best accommodate the eclectic mess, but such a bold move can't be contained to a single motif.
Square pulls have become a modern choice for artful assertion. They stick out from the cabinet surface in almost sculptural effect. The shapes may be too inherent to a specific style, one based on geometric shapes. The knobs are wide and polished and will show fingerprints easily. The contour lends itself to a variety of themes including modern, contemporary, transitional, and perhaps even glamorous.
Square drop pulls, meanwhile, are designs reminiscent of door knockers as they hang from the top. Of course, this means that you'll hear a bit of an incidental rap upon opening and closing (great to catch snoops!). But that constant light beating may serve to eventually chip the finish of the surface of the cabinetry. But if you want that unique flavor they are certainly perfect to fit in an artsy or traditional environment.
A classic that never seems to go completely out of style is that of sexy ring drop pulls. Similar to door knockers, they look great by vessel sinks and they add the sleekness of curves, especially to rooms of primarily angular influence, such as in straight edge tile. They loosen up the appearance of any style and work sufficiently in traditional or contemporary bathrooms.
Save the best for last? Sure, why not! Everybody loves the fanciful elegance that glass knobs provide. Their timeless design actually dates back to the era of World War One, when metal were in demand and other resources were mined for related purposes. They provide a great nostalgic vibe that will certainly add a flourish of class to your bathroom. The appeal is universal and can be found in traditional, colonial, Victorian and any number of established styles.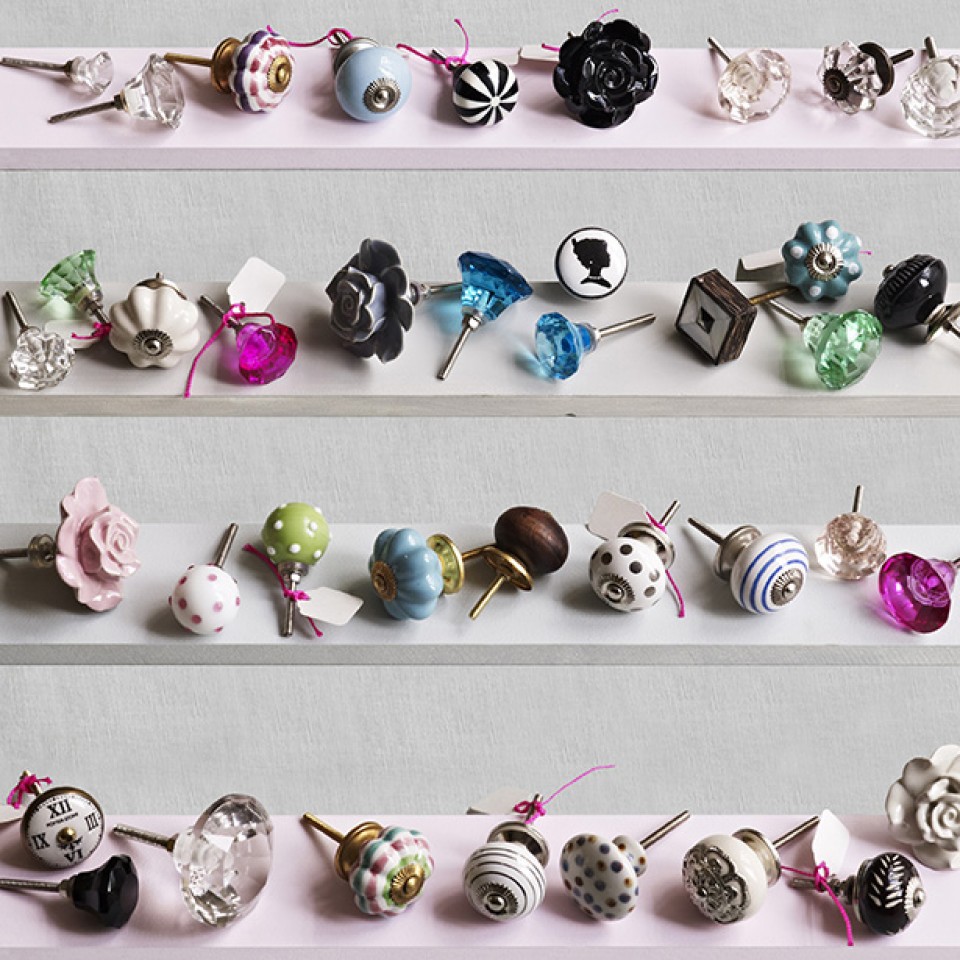 There aren't many other outlets that allow you to do something special with such small modifications. Take advantage of the possibilities in the world of bathroom hardware and enjoy yourself