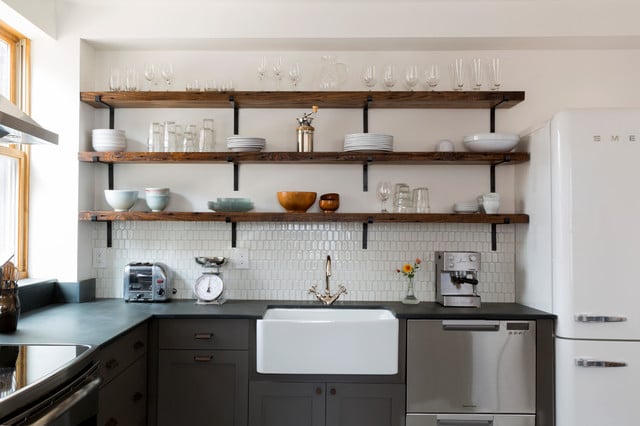 We are near the end of 2019 and we see interior design trends for kitchen interiors coming in and fading away. Some of these trends have taken kitchen design by storm like the high-tech appliances making our homes more convenient. However, some of these trends and yet, they shouldn't stay. They're either not practical, not inspiring or they are so much of a fad that you'll regret these choices next year.
1. Leather handles on your wooden drawers
I understand that current interior trends lean towards thrifty but who in their right mind came up with THIS trend?
Leather handles work for purses and decorative heavy-duty cardboard boxes but they don't belong on proper cabinets or furniture. Leather over time reacts to the oils in your hands from repeated use and will warp over time. This is fine for leatherwear, but not a great look for the hardware on furniture. You will most likely replace this look by next year, so save yourself the trouble and stick with metal hardware instead.
2. Terrazzo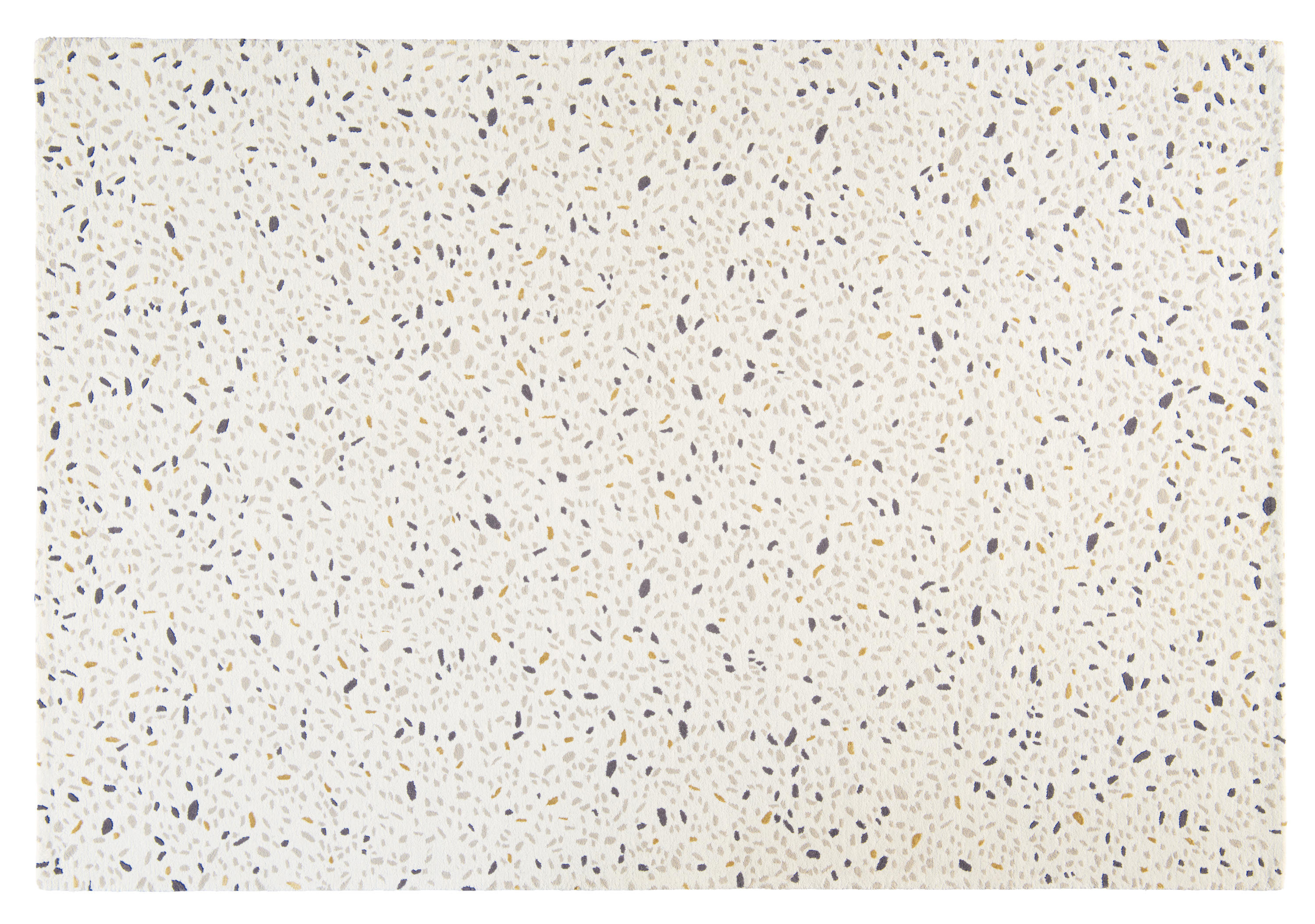 This pattern belongs to the Hollywood Walk of Fame and classrooms from the 1960s, but not on your kitchen counter.
While terrazzo was trending all over kitchens in 2019, it STILL feels dated no matter if interior designers say otherwise. Mostly because this trend is clashing with a much larger design trend of simplicity and terrazzo is losing this battle. For terrazzo to work, everything else needs or muted because the pattern looks so busy. There are more attractive patterns and styles compared to this confetti in a countertop.
3. Mint green everything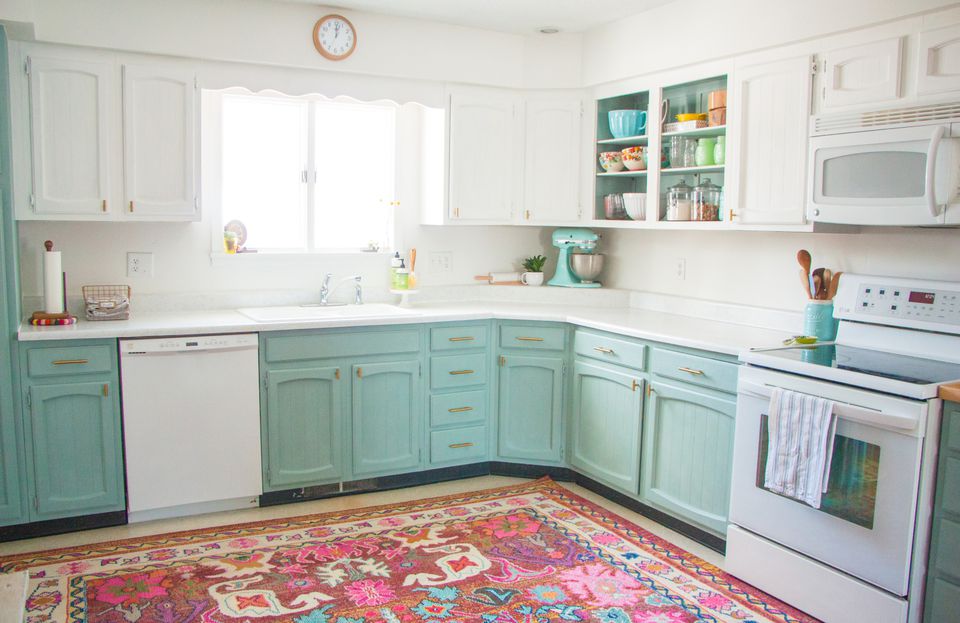 Mint green is the flavor du jour the same way rose gold was everywhere the last two years including iPhones. But why mint green? Why not hunter green which is the hue of dark forest leaves or kelly green like a clover field? Why pick the color that reminds us of bad choices in bridesmaid dresses full of regret?
If you are going to pick this color, keep a lot of your décor palette in cool tones to make it work. Unfortunately, this green is glaringly off when paired against any strong warm tones like red, orange or yellow. Unless these hues are muted into pink, peach and light yellow, mint green does not play well with others.
4. Pot racks
Unless you are a chef or a home cook, this trend needs to stop. Several interior designers keep using this as a kitchen focus to draw the eye in an interesting artistic arrangement. But it has stopped being interesting or artistic and we need to let this go.
Do you have pots? Put them away. Do you have nice pots? Put them away NICELY. Unless you are tall and like reaching overhead where cookware hits you on the head, this looks messy. This is not mixing well with the overall current minimalism and simplicity trend right now.
5. Open shelving everywhere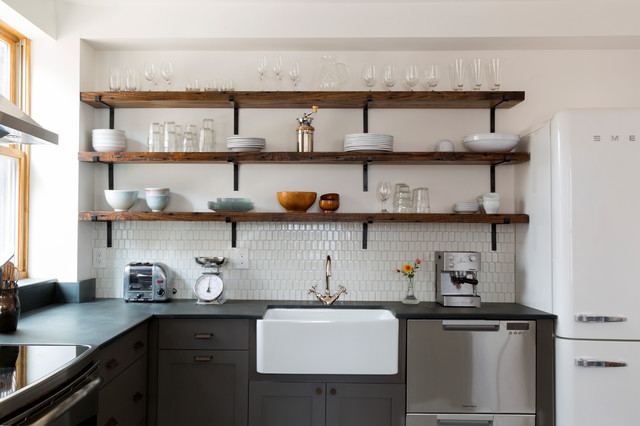 Open shelving has been a consistent trend for the past few years and will most likely continue. Certain interior design trends like hygge [insert link to hygge article], which embrace minimalism and comfort, embrace open shelving. It's speculated this trend towards less also reflects the millennial course of "making do with less," which includes less cabinetry.
If you take down wall cabinets for this trend, that is an investment and home value you are removing. You should examine if that is ultimately worth it while exploring less costly alternatives.
There is a derivative trend for those who do not wish to fully commit to cabinet removal: Glass cabinet panels. This gives homeowners the open shelving look without dismantling the cabinet, keeping items visible and protecting the insides from dust.
6. Chunky hardware
There is a saying that hardware is the jewelry of a room. Sometimes, knobs and handles are the only visible décor in the kitchen when everything else is plain, solid colors.
While the movement for more artistic handles is on the rise, they need not be oversized or disproportional. There is no need for huge stone doorknobs on cabinet doors to make a statement. There are more elegant solutions that give you a stylish yet practical feel including hanging latches or mosaic glass.
7. Cheap marble substitutes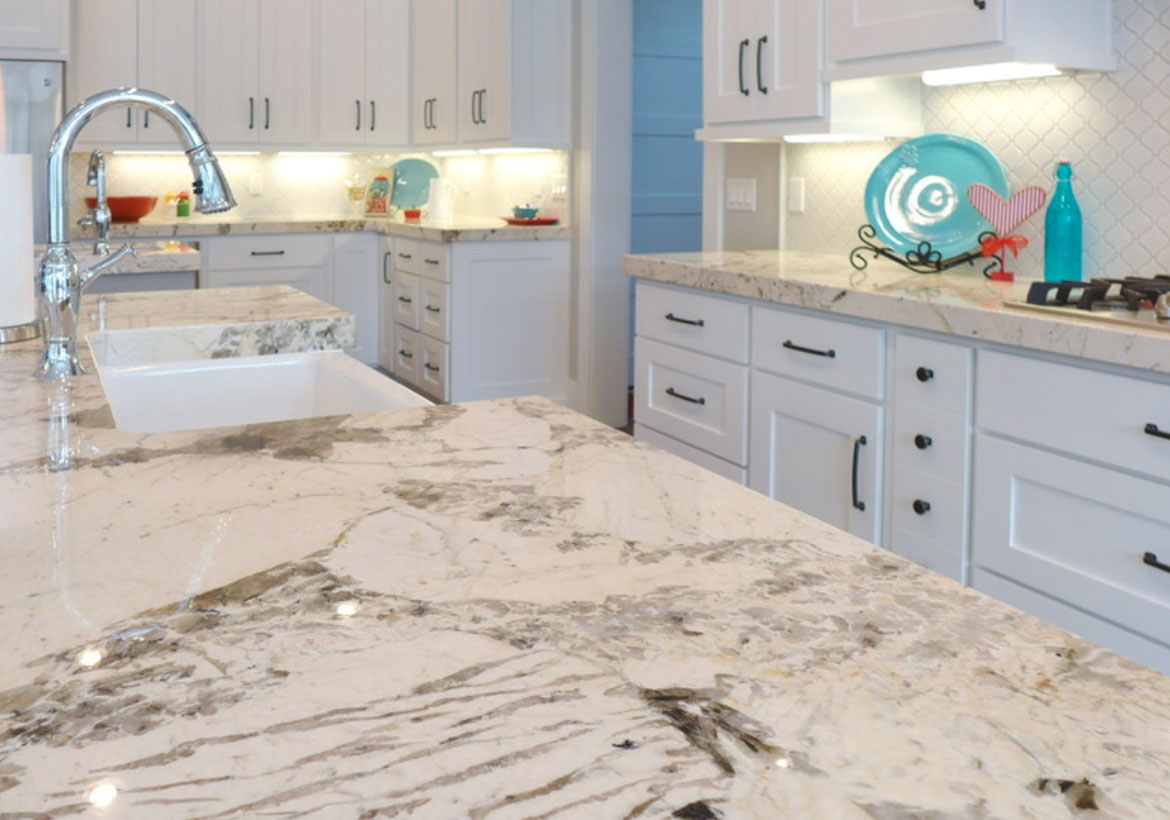 There are different ways to technologically duplicate the look of a marble countertop without the expensive. Homeowners have affordable substitutes to get the same look without the weight or high maintenance required to keep it up.
However, some marble simulations look great from a distance, but they don't look so good up close. It is the equivalent of having a blown-up digital picture and seeing all the pixelation. This wouldn't be tolerated in a picture; this should not be acceptable in a permanent part of your kitchen.
With these countertops, I would highly recommend shopping for countertops in person where you can see the physical detail firsthand. If accept substitutes, then you should scrutinize how much deviation from real marble you are willing to live with.
8. Subway Tiles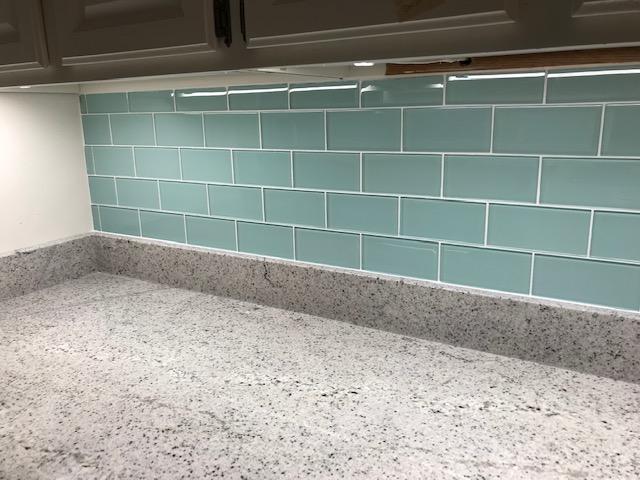 This is a perfect design if you want to spend time and money on a backsplash which will become forgettable. The pattern doesn't say anything other than the Downtown Train runs through your kitchen.
Subway tiles are everywhere and they are so boring! While white and neutral work in any kitchen design, people may not think about the maintenance involved. If a stain spills on the grout between the tiles, the brightness of the tiles makes the discoloration more pronounced!
Subway tiles are so safe that they become background and unobtrusive, which is counter to the current trend. The popular novelty in kitchen design is highly decorative backsplashes, including bold geometric designs or Spanish tiling. While you don't have to follow that style if it's not your taste, pick something more inspiring in your kitchen. No one invests in a kitchen remodel to make it "just ok" and you shouldn't either!