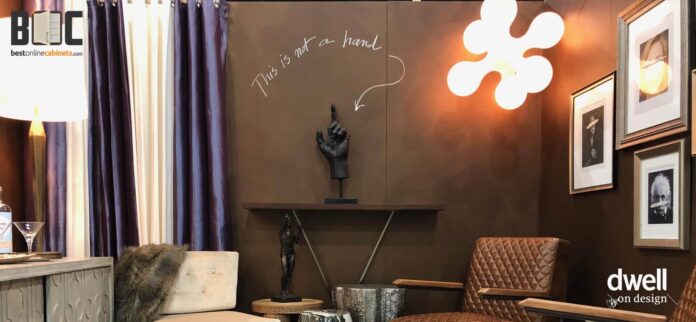 Knobs for Euro Style Cabinets & More at Dwell On Design 2018
Some of our writing staff completed a whirlwind tour of the Dwell On Design 2018 exhibitor hall in Los Angeles recently, checking out all of the latest in modern and smart design for homes and kitchens. If you're not familiar with the event, it's a four day design fair where architects, designers, students, and builders can explore the latest trends in virtually every aspect of home living.
"What A Great Design Show" – Martyn Lawrence Bullard, Designer to the Stars
As one of the largest purveyors of kitchen cabinets online, we stay current on modern designs to provide the most desirable storage options: both traditional and European styles. Have a look through our photo galleries below to have a look at everything that inspired us at the show!
Mockett
Mockett had one of the most impressive exhibits at the show as far as we were concerned, displaying a tremendous array of fixtures, drawer pulls, and handles for traditional or Euro style cabinets. They provide a timeless blend of classic and contemporary style, creating complementary accents that add function and value to furniture.
Made Out of What
A 501(c)3 nonprofit dedicated to supporting a global movement towards a trash-free world through art and design, Made Out of What had a really interesting exhibit featuring reclaimed art from a variety of materials. Not all of the repurposed objects looked as comfortable as the rest, but they all looked highly functional.
Tresco Lighting
Tresco is an industry leader in lighting solutions for commercial applications and residential cabinets alike. Their LEDs are incredibly high quality and we were not surprised to see them featuring at Dwell On Design as they continue to lead the pack in terms of efficient lighting.
Ollin Stone
Ollin Stone returned to Dwell On Design this year to show off their opulent marble surfaces. At Dwell On Design 2017 they were featured with their Neolith Tiny House and this follow-up was no less compelling. Their styles combining marble and quartz with cutting-edge technologies shouldn't be overlooked by any fan of either.
Hennessey & Ingalls Reading Room
This exhibit was a real treat, as they provided a bare bones bookstore atmosphere that still managed to feel warm and modern. Their pop-up bookstore included a reading room with book signings and all of the latest publications in art and architecture.
Living Vehicle™
Touted as "Mobile living for the Modern World", it's difficult not to see the essential truth in that phrasing. Designed by Matthew Hofmann who brought a decade of experience designing mobile spaces to bear in it, the Living Vehicle contained all of the essential spaces for comfortable living in a truly modular form.
Smartblock
With comfortable ergonomic seating and a calm ambience that contributes to productivity, these Smartblock spaces could wind up all over the place someday soon in lieu of home offices. They come in a variety of sizes, ranging from 2 seaters up to comfortable 6 seaters. They can contain electric tables, directional speakers, charging stations, dimmable LED lighting, and automated air flow.
Plexwood
Founded in 2000 to construct solid floors, Plexwood has expanded to provide a versatile selection of wood products for easy construction. We can't conceive of a better demonstration to that effect than their beautiful "eternity" hallway with multiple entry/exit points. Futuristic in appearance while still conveying a quiet solemnity, it really showed off their quality.
Karma Automotive
Karma was at Dwell On Design to feature their new Revero luxury hybrid. It fit right in on the exhibition hall floor with its sleek lines and beautiful leather interior.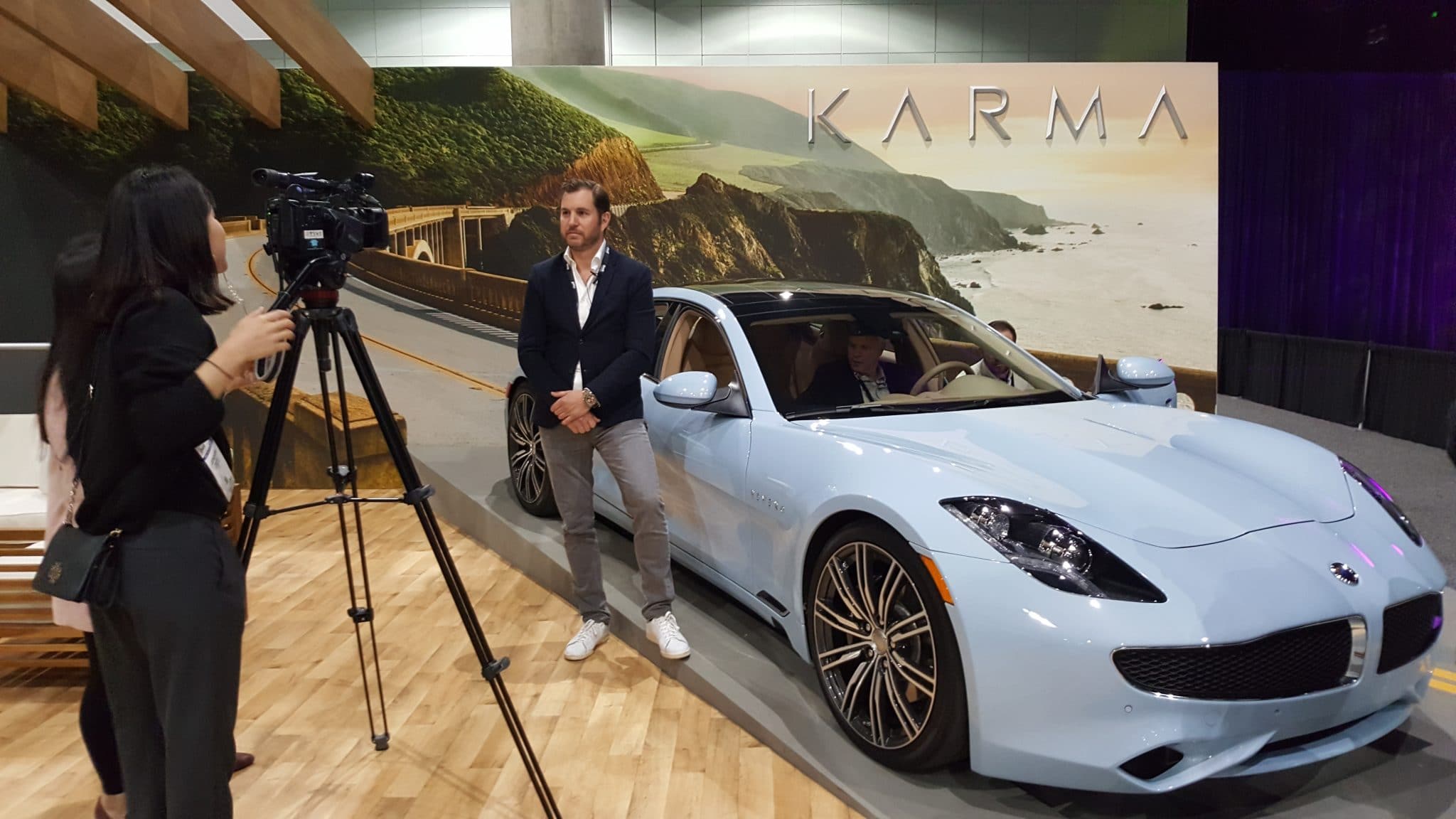 Hästens Beds & Mattresses
Swedish bed and mattress designer Hästens was at Dwell On Design to show off their extraordinarily comfortable mattresses. We did get a chance to sample the goods, and we definitely didn't want to get back up after lying down on their new Vividus mattress. Their cross section exhibit displayed just what makes their beds so great.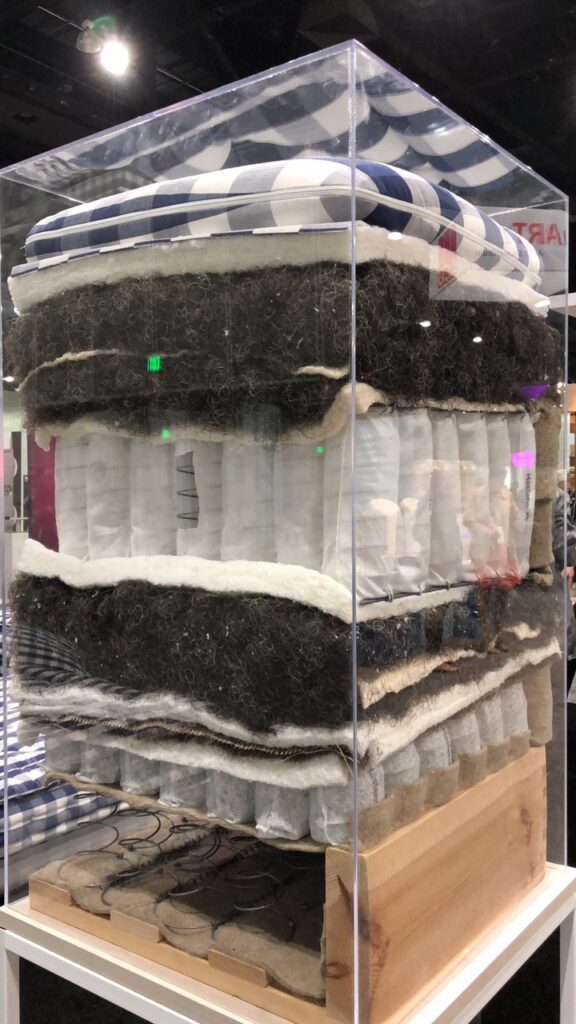 Extra Cool Sights at Dwell On Design
In no particular order, we did take a ton of extra photos from around the show. Check them out below!
What a day! We're ready for a nap.