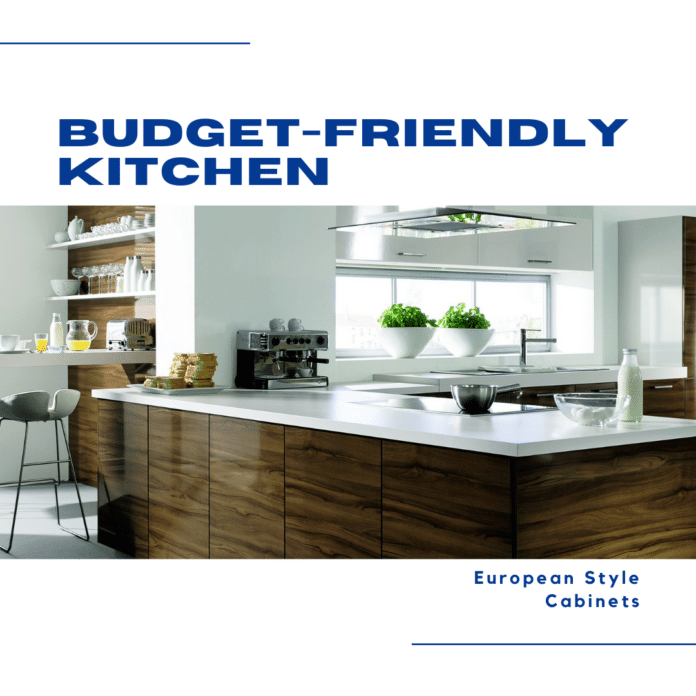 We all know a kitchen renovation can be an expensive endeavor, but it doesn't always have to be that way with a budget-friendly kitchen. You can easily transform your kitchen using cost-effective measures. From painting your European-style cabinets to upgrading your lighting fixtures, here's how to build a budget-friendly kitchen.
Budget-Friendly Kitchen With European Style Cabinets
European-style cabinets are a great starting point for any kitchen. They are sleek and stylish and look high-end, but don't have to come with a hefty price tag. These cabinets are also modern-looking in design, so they can give a dated kitchen an instant facelift. You can select your cabinets in anything from natural wood finish to bright and bold colors.
Find Your Color Palette
Speaking of colors! Once you have your cabinets in place, you can update the colors of your kitchen to reinvent the space. For example, if you've painted your European cabinets white, you can go with a classic black and white color scheme to make a sleek and modern space. Or if you've left your cabinets in their natural wood finish, you plan to bring in a mix of light and dark colors and create a Scandinavian-style kitchen. Sticking to a theme will help you make a more cohesive and expensive-looking kitchen.
Budget-Friendly Kitchen Lighting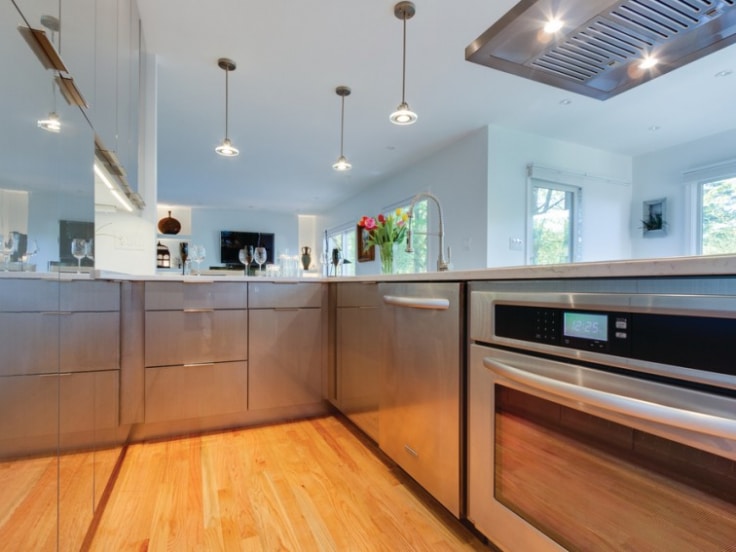 The lighting fixtures are an easy and cost-effective accessory to your kitchen. You can switch out your existing fixtures for something that better suits your new space, whether it's a dramatic pendant light in a bold color, or simple recessed lighting that emphasizes your space. Adding more light can also alter your perception of the space: the more light you have, whether it's natural or artificial, the bigger and brighter your kitchen will feel. For modern kitchens, you'll want to make sure the space is light, bright and clean looking.
Get Creative With Your Designs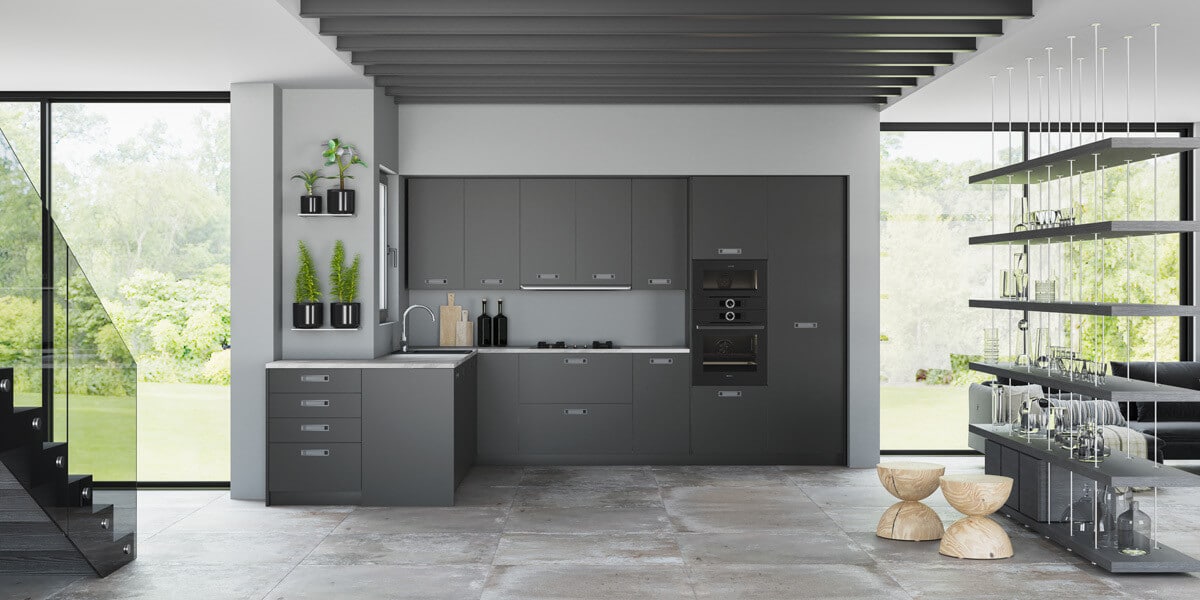 A new backsplash can completely transform the style of your budget-friendly kitchen. You can go for a clean and modern look with white subway tiles, something more unique and colorful with patterned tiles, or go for a refined, elegant look with marble. You can even match your backsplash to your countertops! 
One way to get these dramatic looks for a fraction of the cost is by using laminate. Instead of a pricey marble countertop or backsplash, you can opt for a laminate finish in a marble pattern. Peel and stick backsplash tiles are also a more cost-effective (and renter-friendly!) way to upgrade your design.
Swap Hardware In Your Budget-Friendly Kitchen
Another budget-friendly way to make your budget-friendly kitchen feel new is by switching out the hardware and fixtures in the space. Your cabinet hardware can cheaply and easily change the look of your kitchen. Swapping your ornate knobs for a sleek, stainless steel pull will instantly make your kitchen look and feel more modern. You can keep the transformation going by switching out your faucet! You can go for the same finish as your hardware to keep a uniform look throughout your kitchen or choose a complimentary finish. For example, you can go for chrome to match your stainless steel hardware or choose a bolder matte black that stands out against your all-white space. 
Create Storage Solutions

Sometimes, your kitchen can look brand new after a good cleaning and reorganization. Clearing off your countertops and putting away clutter will brighten your kitchen up, make it look more put-together and create the illusion of a bigger space. You can outfit your European style cabinets with storage solutions to help keep the kitchen tidy. Spice racks can be outfitted onto cabinet doors and pull-out drawers can become storage for your pots and pans. You might also want to consider adding a freestanding kitchen island for more space! While a built-in island can be a costly addition, a freestanding island is more affordable. This will provide you with extra storage and counter space, and can move around the kitchen to better serve you when you need it.
You can also get storage that multitasks as decor! Extra wall shelving with neatly organized cookbooks and vases can be a great piece of visual interest, while also freeing up counter space and keeping your items together in one place. Same thing with your small appliances: get items that are colorful and match your decor so their appearance on your countertop looks intentional. A bright red toaster against your white backsplash can make a statement and tie into your red accent colors throughout the kitchen.
Don't Forget the Floors
Floors are another part of the kitchen that can be an expensive thing to update, but there are cost-friendly solutions. Instead of more expensive ceramic tiles, you can opt for vinyl floor tiles. They come in a variety of styles and colors, letting you play around and create a chic design for a fraction of the cost. If you want the look of hardwood, you can get laminate flooring that mimics the look. If you already have hardwood floors, you can add a new stain or coat of paint to easily transform them into something new.
Rugs are another way to quickly and affordably spruce up your floors! You might not think of rugs in the kitchen, but it's a great way to add color and texture to the space. A runner under the kitchen table or near the sink will bring in an unexpected pop of color and create more visual interest in the budget-friendly kitchen.