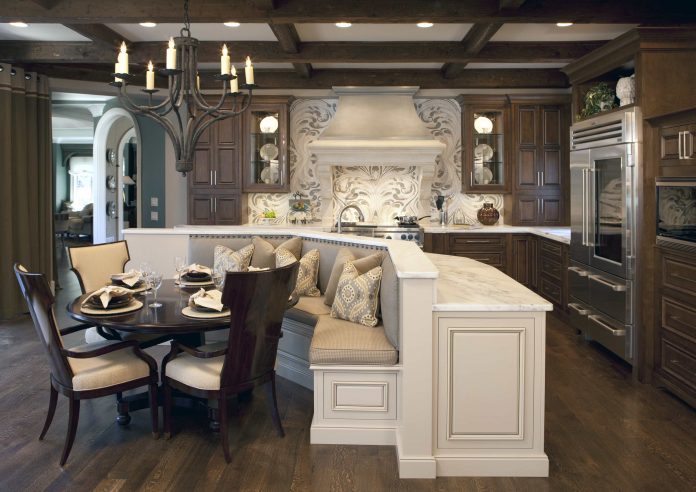 Improve the overall impression of your home with these easy tips
You're facing two challenges: you want to remodel your kitchen and you want to increase its value. The biggest factor working against you? A lack of adequate funds needed to complete such a direly needed facelift. You have to sell your home soon and you're not expecting a great return. You know that the kitchen is the 'key' to winning prospective buyers over. It has a modern open floor plan and obviously is a major part of the homes general design. It's entirely feasible as long as you manage your decorating budget just the right way.
Here's something to consider, a fact that just might help steer you in the right direction – it is the kitchen's cabinets that really set the tone for the rest of the surrounding area. Maybe if you upgraded those, the improvements might suffice to cover the rest of the home in sort of an umbrella effect of, "it all looks good". 'Wow' prospective buyers with the kitchen, and let that enthusiasm influence their opinions as they look at the rest of the home.
By solely upgrading your kitchen cabinets, you can give the area an all new impressive look. The best part of, you don't have to invest a fortune to get a healthy return. In fact, according to recent studies, you can expect a 67-80% return on your investment. You've got nothing to lose and quite a bit to gain. It's as easy as can be – upgrading your cabinets creates benefits you can take advantage of. Let's take a look at your best options:
1. Embrace the Unexpected
You're making a bold move, why stop there? Choose a striking color for the cabinets. It's good to command attention. Sure, most of the cabinets you see are generally wood stained or of a plain black or white surface. But if you went with something unexpected like cabinets with a bold color in a smooth finish, you could have success with making a favorable impression. You'd want to keep the rest of the design palette neutral so that you establish dominance without being overbearing. Use stainless steel hardware and appliances (in black, if possible) and you will have created a sleek hip look for your kitchen.
2. The Value of White
Of course, these are just suggestions for your consideration, they all have their merit, despite potentially being contradictory. For instance, instead of a bold color for your cabinets, make your space appear more expansive with the simplicity of bright white. This strategy is particularly effective if you have high ceilings, or want them to appear as though they were high. You can begin to achieve the illusion with bright white tall kitchen cabinets. Take a look at the condition and quality of your existing cabinets. It may be as easy as sprucing them up in white yourself. All you gotta do is paint them and update the hardware, add a little crown molding (where the cabinets and ceiling meet) and voilà, an instantly upscale kitchen.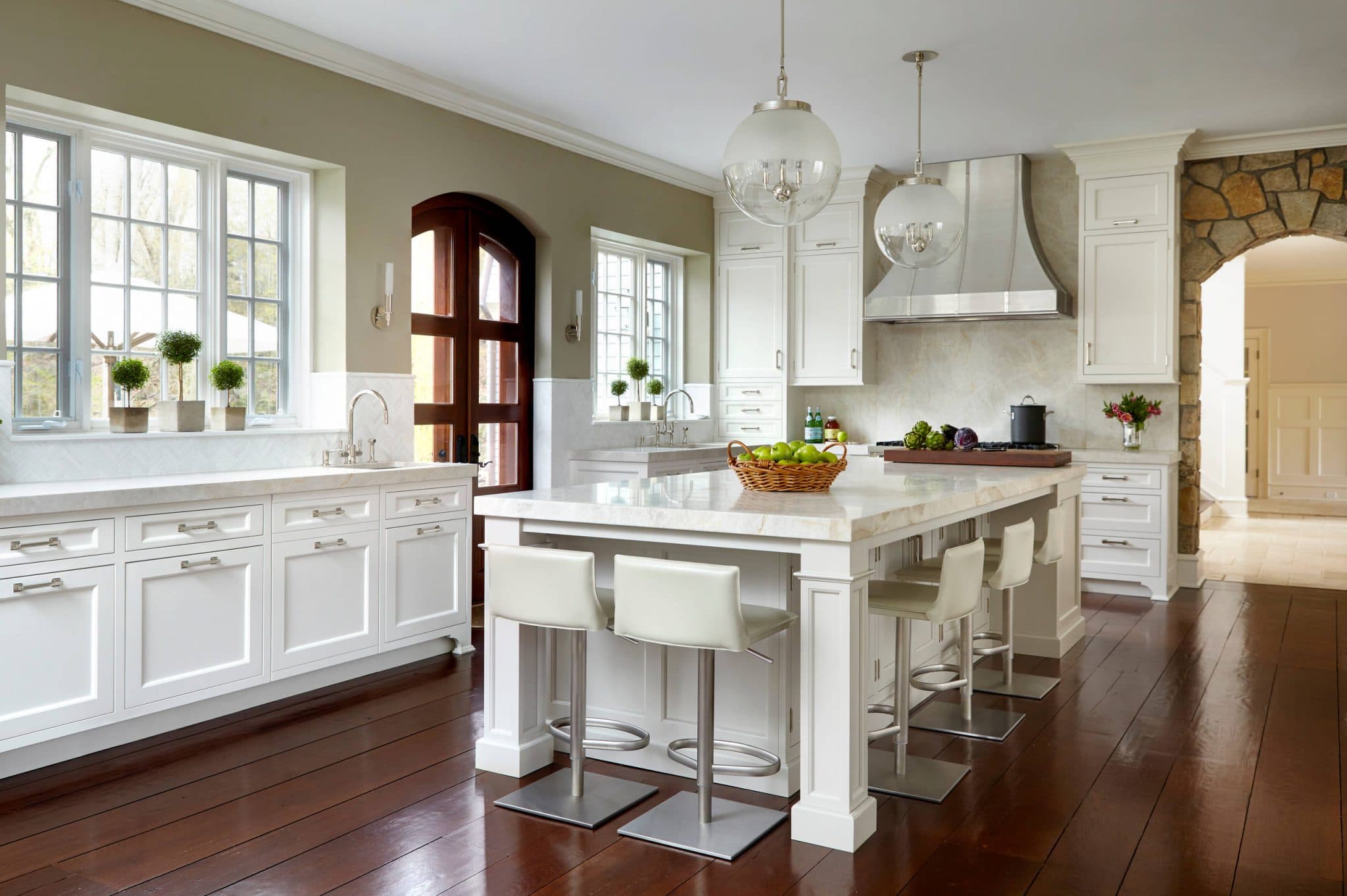 3. …of Light & Glass
Glass faces or inserts are one of many, many various options or styles of kitchen cabinets that are possible. A kitchen that is clean and neat isn't necessarily required for you to pull this one off, even though it involves the revealing nature of glass. You're concerned that the interior of all of your cabinets aren't tidy enough to be on display as they would certainly be with glass cabinet doors. But you love the look of glass. Try this – replace just a few of the cabinet doors with glass inserts. The kitchen will immediately appear more open. Then, showcase items you love in their select cabinets; such as fine china or attractive tea sets – anything you know that impresses others. Then, use special lighting to highlight those items. You're guaranteed a brighter and more elegant kitchen.
4. Wood Grain for a New Era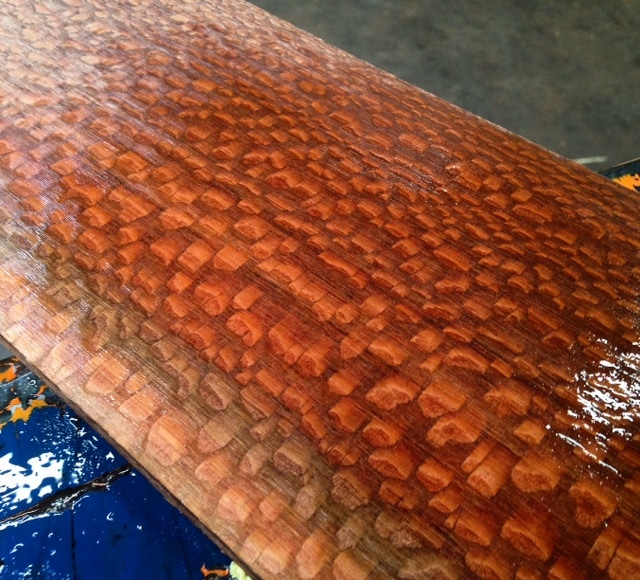 There are those that believe the look of standard finished wood grain is dated. It really comes down to preference and what you want to live with. Many others hold firmly to the belief that wood grain is timeless. In a one way, they're right. Wood grains are certainly being adapted for the modern era. Particularly texture-wise, manufacturers are mixing things up with bold enhanced textures that intentionally protrude a bit. Plus, the rule of vertical running wood grain no longer applies as you see horizontal patterns popping up more often, sometimes for effect, often as the dominant theme. It really comes down to the finish, though. There are thousands of different types of wood that you can use… though if you're on a budget you'd most likely want to stick with maple, birch, and oak. You can choose a modern look of reclaimed wood, a multicolored finish for a weathered appearance or a straight gloss for a more traditional visage.
5. Transparency
If the kitchen is your second home, the place where you spend most of your time, it's because you have a passion. You love to cook. You love people and food. Shouldn't your kitchens' design be a free expression of your fervor? In the spirit of entertaining, transform the room into an open and inviting space. Don't have your favorite serving dish, wine glasses, and kitchen knack-knacks obscured behind solid kitchen doors. Change them all to glass cabinet doors. I know what you're thinking, "isn't this the same suggestion as #3"? Not quite. Whereas #3 recommends touches of glass with strategic lighting accents this calls for glass dominance. The open space will showcase all the culinary treasures you own. Even better, you no longer send any one on wild goose chases, opening every cabinet until they find what they're looking for. It's immediately clear where everything is – and you'll soon agree that everything in life should be as easy!