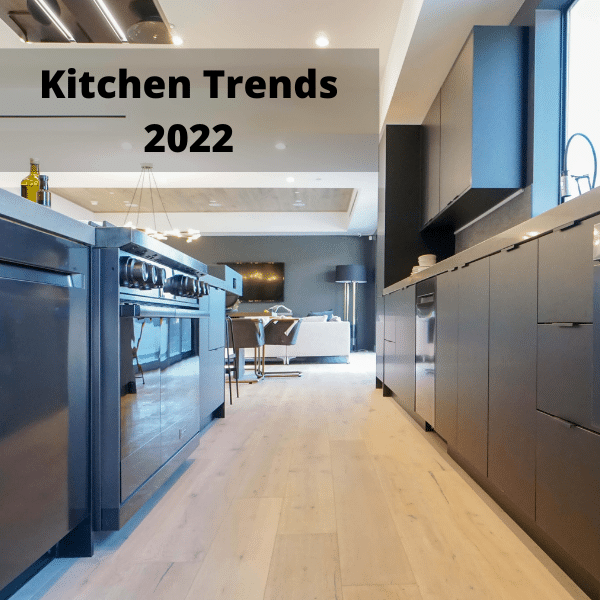 A kitchen design trend can almost The kitchen is often said to be the heart of the home, and in 2022, we expect to see a renewed focus on this important space. One of the biggest trends we anticipate is a shift towards more minimalist cabinet designs. Sleek lines and simple hardware will give kitchens a modern look, while hidden storage and integrated appliances will help to create a more functional and clutter-free space. In addition, we expect to see an increase in the use of natural materials such as wood and stone. These materials not only add warmth and character to the kitchen, but they are also durable and easy to maintain. Whether you're planning a complete renovation or just a few updates, keep these trends in mind to create a chic and stylish kitchen that you'll enjoy for years to come.
All white kitchen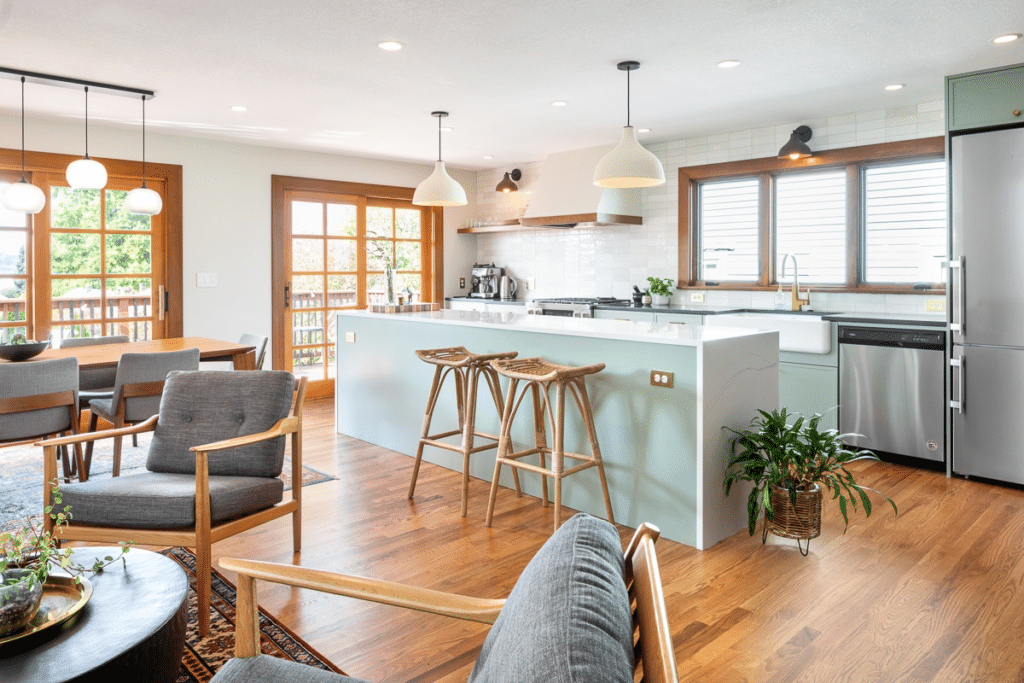 We hear it all the time that white kitchens are timeless. They will continue to be the most popular selling cabinets amongst new remodels. However many are swapping away from all white kitchen cabinets. Complete white shaker cabinets are seeing a change in favor for two color cabinets.
White has appeared to look too sterile or hospital-like. Even if it is the most versatile color, many may want to add splashes of color to break away from just plain white. Whether it's a bold countertop, separation of cabinet color, or even a style change, pure white is moving away from the go-to and unique color options are on the rise.
Modern cabinets have been on the increasing spike. Although shaker is still a popular choice amongst American style cabinets, the desire for semi custom cabinets has increased in demand. There are very few options for semi custom shaker doors as these require precise cuts to create. When it comes to personalized shaker cabinets, custom cabinets would be the route to go, which results in high costs. Semi custom cabinets have different options of colors and surface finishes.
Farmhouse style trend
We have seen the farmhouse trend rise with the rise of the farmhouse sink. Many love the sink front that protrudes from the cabinet front, adding a layer of depth and interest to otherwise normal cabinets. However, the sink itself is not falling out of trend, but the style itself. We are seeing less and less old construction elements like brick walls and deteriorating wood elements being implemented. These may look hipster on Pinterest or Instagram, but are not the most usable or practical.
Although not everyone is making their new kitchen remodel to what farmhouse style homes looked back in the day, we are seeing a mix between the classic and contemporary fuse together. Wood elements are being added as open shelving or cabinet surfaces. This trend of merging older kitchen styles with classic aesthetics may start increasing with more popularity.
Separated room to incorporated room
People have always considered the kitchen a room in the house as separate like a bedroom or bathroom. We are seeing more people are willing to incorporate more open concept layouts. Some will utilize a pony wall to act as support for a seating area with an overhang countertop. Others will remove walls between the dining room, kitchen, and living room to make the home appear more spacious upon entry.
Green thumb
Natural elements are being added as more than just statement pieces. We have seen previously more people have moved to adding greenery into the kitchen. Now we are seeing these natural elements being implemented as the cabinet finishes. Wood grain is a common option for typical framed cabinets, but not too much for frameless modern style cabinetry.
Built-in appliances
Stand alone appliances are not being discontinued. Your local hardware store like Best Buy, Lowes, or Home Depot will still have appliances for you to purchase. However we are seeing a rise in appliances being built-in and incorporated. This isn't a new concept as panel ready refrigerators and dishwashers have been increasing in popularity. A slide-in range will be replaced with a cooktop and double oven. The amount of visible stainless steel is reduced as much as possible.
Goodbye, kitchen triangle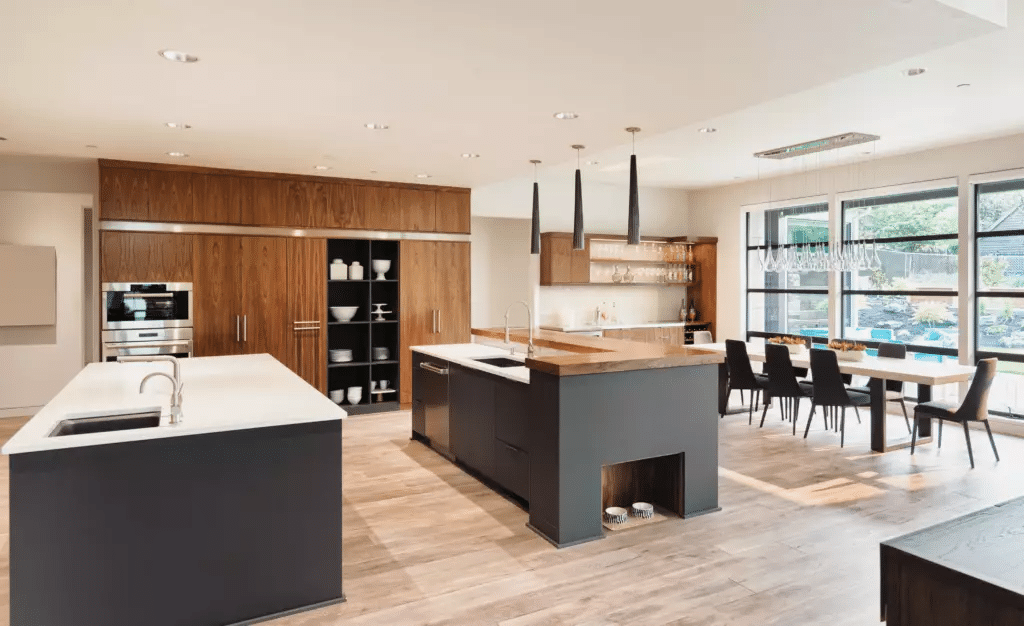 The infamous kitchen triangle between the sink, stove, and refrigerator. Every cabinet company knows this well when designing a kitchen for a customer. The three workstations form a triangle that typically should not be obstructed. This ensures easy access to the other workstation in the home. The ideal triangle may be gone from what the expectation rule used to be.
Many are now leaning toward personal habits and comforts rather than being limited and restricted by the triangle. Willing to sacrifice the convenience of access for a kitchen island or seating has now shifted the perfect triangle. New additions for pantries, warming drawers, and even wine towers are transforming an ordinary kitchen into one's go to dining restaurant.
Should you remodel based on kitchen trends?
Like all fashion trends, they will fade into obscurity and a new trend replaces the previous one. A homeowner will see the newest kitchen remodels on Pinterest boards and collect inspiration for what they want to achieve with their dream kitchen.
If you are looking to remodel to sell a home, the standard has not changed. The general public will still prefer and want white shaker cabinets. Those looking to experiment with their remodel should choose what they are comfortable with, not what a trend points to. Don't let what someone says influence what your kitchen should look like.