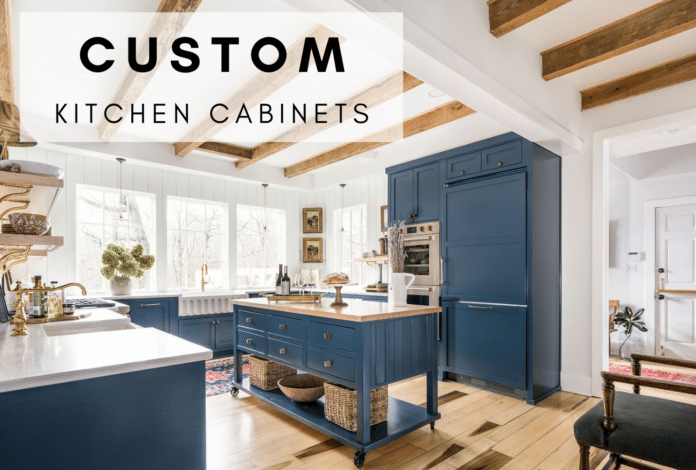 Custom cabinets are a luxurious and practical addition to any home. Unlike mass-produced cabinetry, custom cabinets are designed specifically for your space. This means that they can be customized to meet your specific needs and style preferences. Custom cabinets are usually made from high-quality materials, such as solid wood or stainless steel. This ensures that they will stand up to regular use and last for many years. In addition, custom cabinetry can be customized to match the rest of your home's décor. Whether you're looking for a sleek and modern look or a more traditional style, custom cabinetry can help you achieve your vision. If you're considering custom cabinets for your dream kitchen, be sure to consult with a professional to get started.
Custom kitchen cabinets
Custom kitchen cabinets are a popular choice for many homeowners. There are a number of advantages to custom cabinets, including the ability to choose the perfect style for your kitchen and the ability to select custom features that can make your kitchen more functional. One of the most popular custom features for custom kitchen cabinets is the inclusion of additional storage space. Many custom cabinet makers offer a variety of storage options, including built-in spice racks, pull-out trash cans, and even hidden compartments for knives and other small items. Other popular custom features include soft-close doors and drawers, which can help to prevent slamming and accidental injury, as well as adjustable shelves and drawer fronts, which allow you to customize the look of your cabinets. When it comes to choosing custom kitchen cabinets, the possibilities are endless.
Custom finishes
The biggest benefit to custom cabinets is the plethora of finishes, colors, and styles available. The most popular colors for cabinets are white, gray, and black. These cabinetry colors are neutral and mix well with other finishes and surfaces like flooring, countertop, and tile. With new trends like Sage Green on the rise, custom cabinets let you choose unique colors. Some may even desire panel ready appliances for the dishwasher and refrigerator to reduce the visible amount of stainless steel. This option is not readily available amongst ready-to-assemble cabinets.
Made to order
Custom kitchen cabinets are made to order according to the specific needs of the customer. This means that they can be designed to fit any size or shape kitchen, and to include any type of storage desired. Custom cabinets can be made from a variety of materials, including wood, laminate, and metal. They can also be custom painted or stained to match the existing décor of the kitchen. The biggest advantage of custom cabinets is that they allow the homeowner to create a unique space that is tailor-made for their needs. However, custom cabinets can also be quite expensive, and may not be necessary for everyone. If you are considering custom kitchen cabinets for your home, be sure to talk to a professional about your options to ensure that you are making the best decision for your needs.
Quality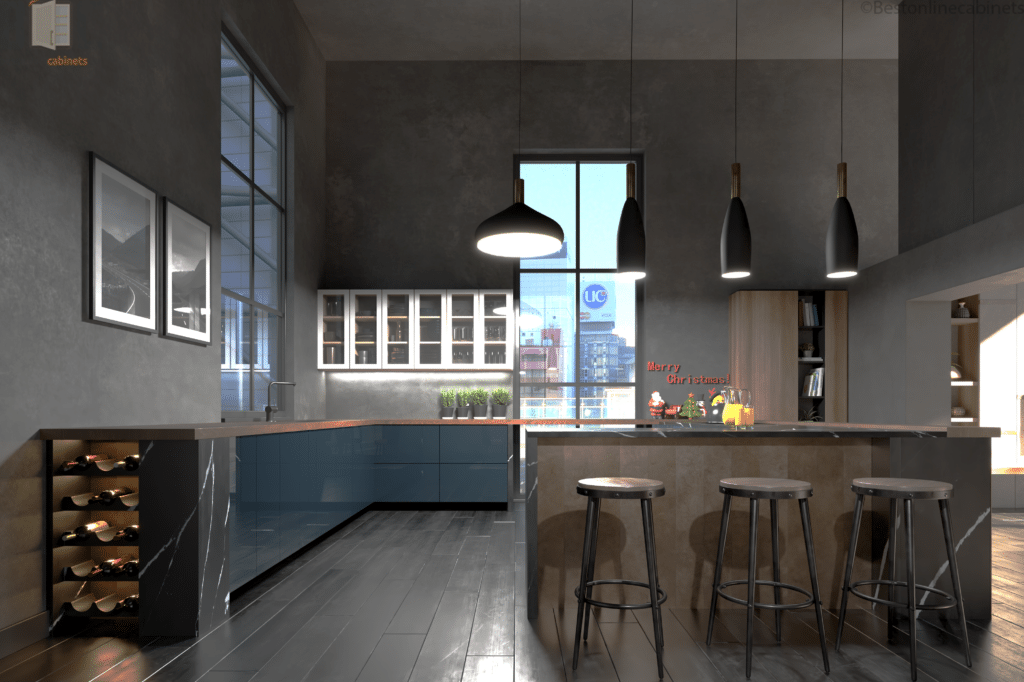 Custom kitchen cabinets are known for their high quality. They are usually made from solid wood, which is more durable and gives a higher quality look and feel than particle board or other materials. Custom cabinets also tend to have better construction, with dovetailed joints and thicker walls. This makes them more sturdy and less likely to warp or come apart over time. Custom cabinets can also be made to any size or specifications, so you can get exactly the right fit for your kitchen. Overall, custom kitchen cabinets represent a significant investment, but one that will pay off in terms of quality and durability.
Custom sizes
Ready-to-assemble cabinets, much like the ones you would pick up from IKEA, come in preset sizes. Custom kitchen cabinets can be cut in custom sizes to fit any kitchen layout. They are available in a variety of woods, stains and finishes, and can be custom-painted to match any color scheme. Custom cabinets can also include custom hardware, such as drawer pulls and knobs, to complete the look. Custom sizes can range from full-size cabinets that extend to the ceiling, to smaller, more compact sizes that fit in tighter spaces. The possibilities are endless when it comes to custom kitchen cabinets. If you're looking for a truly unique kitchen, custom cabinets are the way to go.
Unique lifestyle
A benefit for custom cabinets is all the inspiration from researching your dream kitchen can be made a reality. Unique ideas like appliance garage, full height spice racks, and even specialty corner cabinets can make use of all the storage space options. Custom cabinetry is a popular choice for kitchen remodels because it offers homeowners the ability to create their dream kitchen. The cabinetry is built to specifications, so it can be designed to fit any layout and style preferences.
In addition, custom cabinetry allows homeowners to personalize their kitchen with unique features and finishes. For example, homeowners can choose cabinet doors with glass inserts to display dishes or decorative items. Otherwise they can select cabinets with built-in storage features, such as wine racks or spice holders. By working with a cabinetry professional, homeowners can ensure that their custom kitchen cabinetry will provide years of enjoyment and functionality.
Semi custom cabinets
Semi custom cabinets are cabinets that have ready-to-assemble cabinet boxes with custom cabinet doors, drawers, and panels. Planning a kitchen renovation can be a daunting task, but semi custom cabinets offer the perfect balance of style and function. With a wide range of styles, colors, and finishes to choose from, semi custom cabinets provide plenty of options to suit any taste.
Since semi custom cabinets are made to order, they can be easily customized to fit any space. Best of all, semi custom cabinets are typically much more affordable than fully custom cabinets, making them an ideal option for budget-minded homeowners. Whether you're planning a complete kitchen overhaul or simply want to update your cabinetry, semi custom cabinets are definitely worth considering.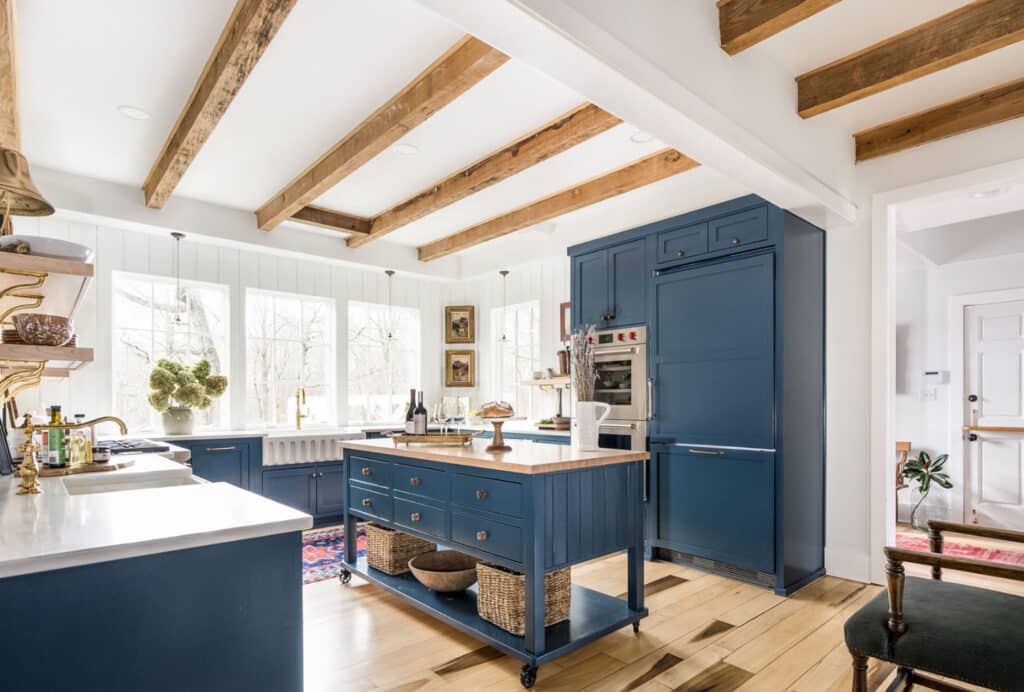 Custom bathroom cabinets?
Is it worth to get custom cabinets for a bathroom vanity? When it comes to choosing cabinetry for a bathroom vanity, there are several factors to consider. One is the size of the room. A smaller bathroom may not have the space for expansive cabinetry, while a larger bathroom can accommodate more elaborate design. Another factor is the budget. Custom cabinetry tends to be more expensive than mass-produced cabinetry, but it can also offer a higher level of quality and durability. Finally, it's important to think about the style of the room.
A traditional bathroom might benefit from sleek and simple cabinetry, while a more modern space could handle Something bolder and more colorful. Ultimately, the decision of whether or not to get custom cabinetry for a bathroom vanity comes down to personal preference and budget. However, custom cabinetry can offer a unique look and feel that mass-produced cabinetry simply cannot match.
Is it cheaper to buy or build them?
Building your own kitchen cabinets is an incredible project that can save you up to 66% of what it would cost if purchased new. However, the time and tools required may be too much for someone who doesn't have woodworking experience or a shop full of gear–but don't let this discourage them! There are still plenty other ways in which they could make their dream kitchens happen without having all those expensive materials handy at hand throughout every day life.
Is it worth getting custom cabinets?
If getting a specific cabinet finish that is not available, it may not be worth investing into custom cabinets. Custom cabinets will typically be for a model kitchen. These homes will have a kitchen designed for photography rather than practical usage. Inset cabinets are examples of cabinets that fit into a dream kitchen. They are aesthetically pleasing with their clean lines and solid doors. However, they sacrifice storage space and are priced at a high cost. High end custom cabinets like Omega Cabinetry are sought after by designers. They want the widest range of customization for the best photo results for a model home.
Many professionals will recommend to get semi-custom or RTA cabinets. These options have the features many expect in many high end cabinets like soft closing doors and drawers, plywood cabinet box, solid wood doors, and at the best price possible.
What does it cost to build a cabinet?
Building a cabinet yourself can save you money, but it will require some time and investment in resources. You will need to purchase materials like wood, screws, hinges, and handles. You may also need to rent or purchase tools like saws and sanders. The average cost of lumber for a basic cabinet is around $50, while more specialized materials like veneers and drawer slides can add another $100 in total. Besides the upfront cost of resources, you'll also need to invest time in learning how to build a cabinet. Inexperience with woodworking will take several weekends or longer to complete the project.
Why do custom cabinets cost so much?
When one is choosing the option of custom cabinets, designers expect to choose from a wide variety of options. Custom cabinets are made to specific sizes and specifications, unlike stock cabinets which are made in standard sizes. The extra time and effort required to create custom cabinets means that they will typically cost more than stock cabinets. However, custom cabinets offer a number of advantages that may make them worth the extra expense. For example, custom cabinets can be designed to fit into any space, no matter how awkward or tight. This means that you can make full use of your kitchen space, rather than being limited by the size of your cabinets. Custom cabinets also allow you to choose your own materials, finishes, and hardware, so you can create a truly unique kitchen. When it comes to customizing your kitchen, the sky is the limit- and custom cabinets may be just the thing you need to make your dream kitchen a reality.
Are custom cabinets for you?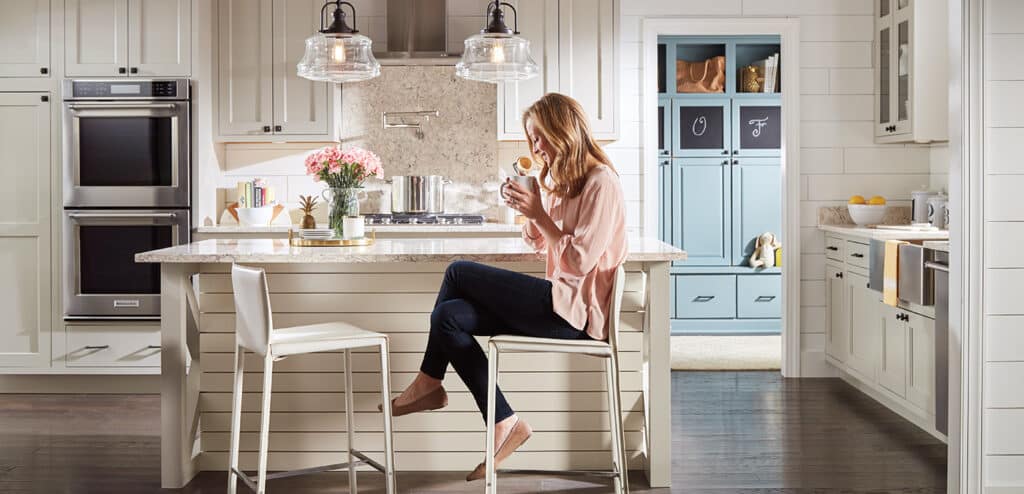 Custom cabinets are set at prices where designers and remodeling professionals are the ones who can typically afford. The average homeowner may look at Instagram and Pinterest to see these gorgeous custom cabinets and dream to have them in their own household. Like most people may not end up driving a Lamborghini, not everyone remodeling their home will choose custom cabinets.
Like many others shopping around, price is a big factor when choosing which kitchen cabinets to choose. Besides the cabinet style, the cost of the cabinets will turn off many looking to purchase high end kitchen cabinetry. Shop for the cabinets that offer the best price at the highest quality without exceeding your own budget.