Going for a big kitchen renovation can be an exciting time, especially if it's been a while since your kitchen was last updated. Some styles and trends will date your kitchen fast and leave you craving another update sooner rather than later. But finding a stylish kitchen style that works for the now and the future can save you time and money. That's why so many designers have been turning to Euro kitchen cabinets in their kitchen renovations. Here's how to use these popular cabinets in 2023.
They Can Create A Storage Wall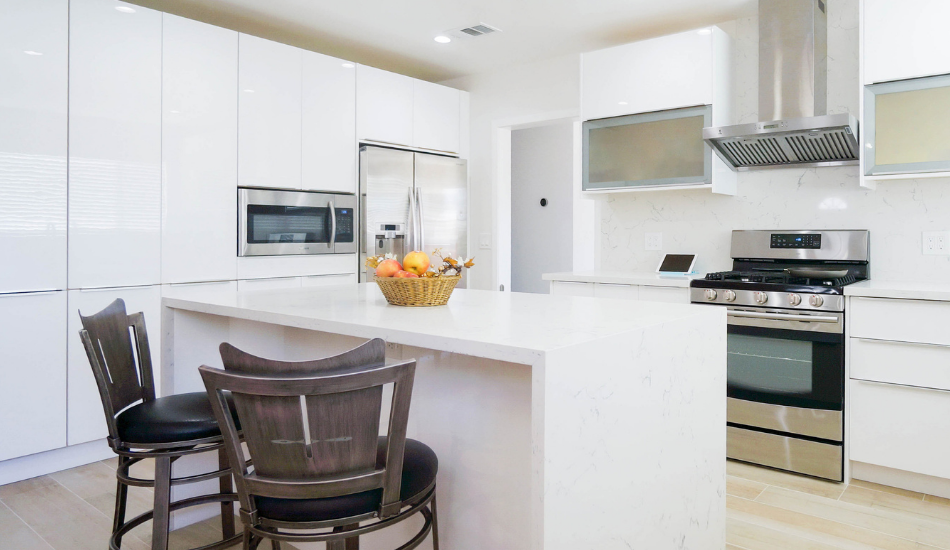 Organization is in. Instead of your standard cabinets, create a storage wall by installing floor to ceiling European cabinets to create extra storage space while still making a stylish impact. This is also a great solution for small kitchens or those without space for a pantry. By adding in pull-out shelves or drawers in the cabinets, you're making your day to day cooking life easier and your kitchen more functional. You can even add electrical outlets to plug in your small appliances!
They Work In Warm Tones in Euro Cabinetry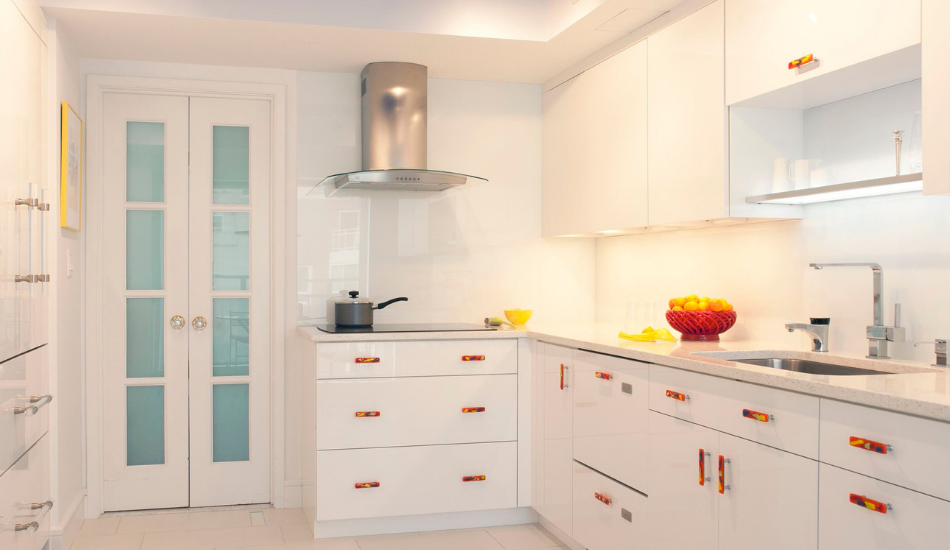 We may have spent most of 2023 indoors, so it's no surprise that our homes would be decorated in colors of the outdoors. Euro cabinets are subtle and simple, so they work in the warm tones that are at their height of popularity like brown, beige and grey, with hardware in gold, copper or champagne. This warm and homey look works not just on your cabinets, but can be expanded with terracotta tile backsplashes, warm marble countertops or even a painted accent wall.
They Can Showcase Unique Cabinet Handles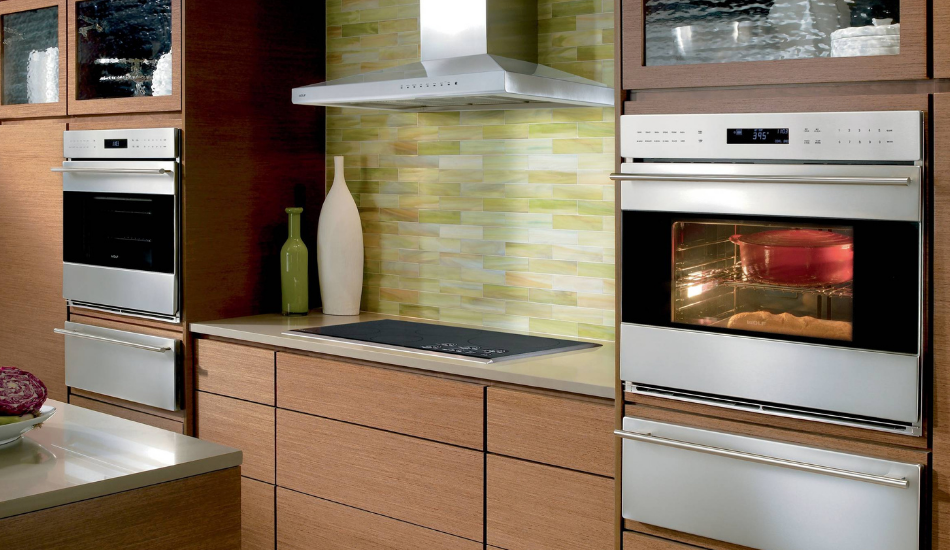 With their sleek, minimal, and modern look, European cabinets can be the perfect canvas of inspiration for a striking piece of hardware. Choosing the right handles can make all the difference in your kitchen's look — and it's often an easy and inexpensive upgrade to make! Sleek bars can help keep your space looking contemporary, or you can go bold with a uniquely shaped knob.
Or Forgo Handles Altogether!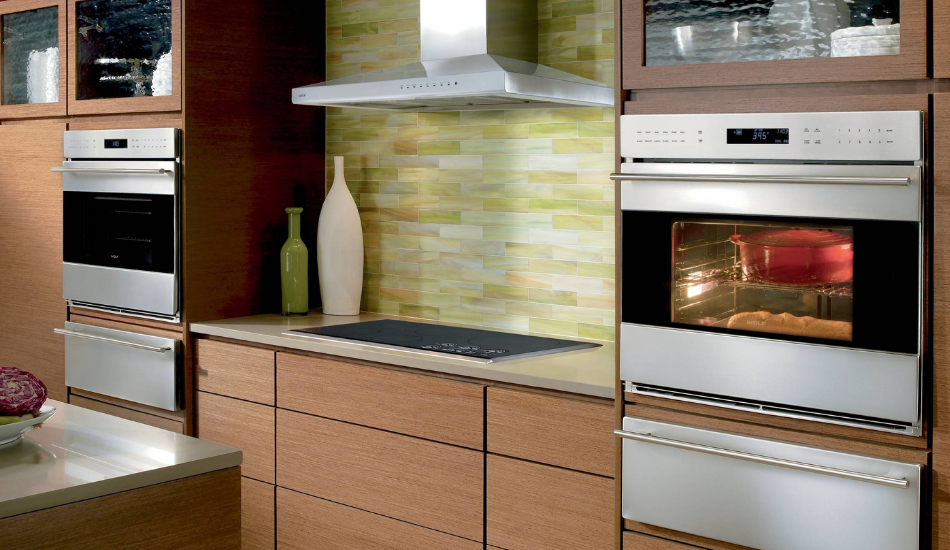 In contemporary homes, one trend is to opt for handleless cabinet doors and drawers. Euro cabinets can be outfitted with push-open-and-close doors, so you don't break up the clean lines of the kitchen with any hardware. This pared-back, streamlined look can also be achieved with recessed handles. One way to get creative with it is by using a contrasting color in the recess: for example, white cabinets with a pop of black where the recessed handle is, or vice-versa.
Natural Materials Are In Style
Much like with colors, the materials of nature are a popular choice for 2023. Wood cabinets, marble or quartz countertops and matte finishes are the look you'll see in kitchens nowadays, replacing the gloss sheen of ultra-modern spaces. European cabinets can provide a cost-effective solution too, since they are available in wood-inspired finishes which can be more affordable than the real thing. For your wood finish, opt for a subtle grain shade in ash that will warm up your kitchen. Pair the wood cabinets with a strongly veined marble countertop to give the ultimate look of luxury.
You Can Get Lots of Storage Space in Your Pantry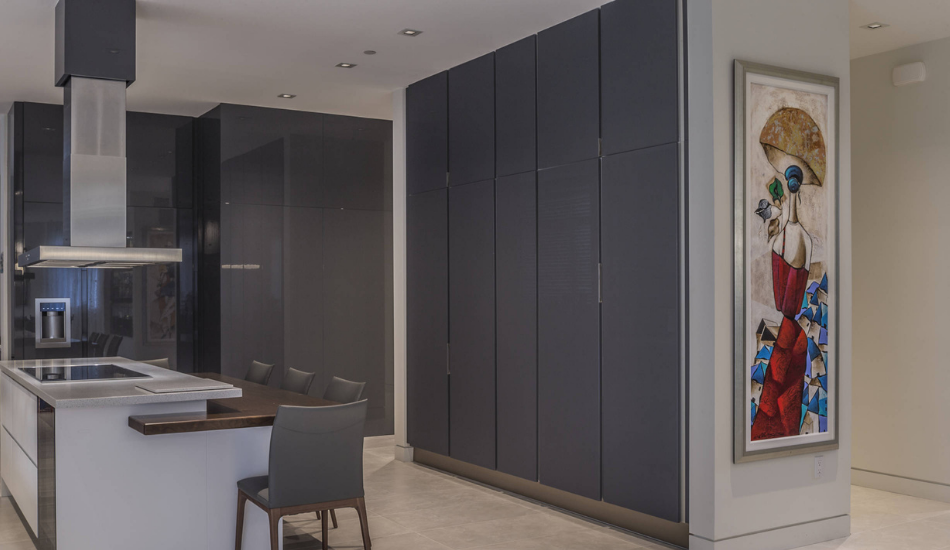 One of the biggest design trends of 2023 — if you have the space — is to create a separate pantry. Euro style kitchen cabinets are frameless, which means they are sleeker and offer more space, making them perfect for a pantry. You can easily install shelving into the cabinets for optimal storage. You can even treat your pantry like a breakfast nook and keep a coffee station inside, freeing up space on your kitchen countertops. If you're without electrical outlets in the pantry, you can make sure to use it as a space to store up your small appliances like toasters and crock pots when they're not in use. If your kitchen isn't quite as spacious, you might want to install a larder cabinet: this standalone cupboard can still keep things organized without requiring the same amount of space in your house.
You Can Play With Color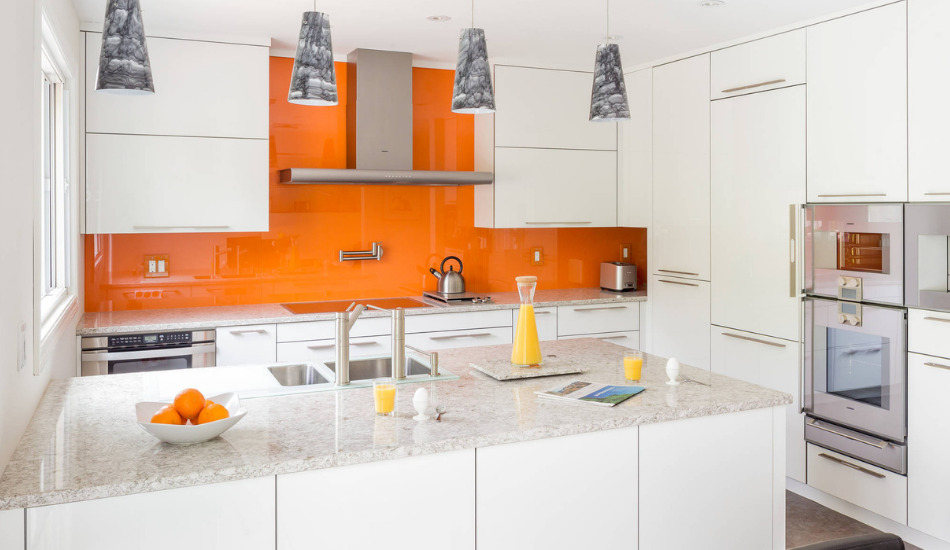 Since European style cabinets are a blank slate, you can paint them any color your heart may desire! Opt for some dark drama with black cabinets paired with natural woods to create a rustic and homey space, or go for a clean, minimalist aesthetic with white and cool-toned greys. If you're worried about changing your mind against bold colors over time, like a mint green or navy blue, keep your cabinets neutral and save the pops of color for accessories, window treatments or even an accent wall. If you get tired of staring at the same shade of cherry red after a few years, it'll be a lot easier to buy new curtains than it is to repaint your cabinets!
Try To Create a Curated Space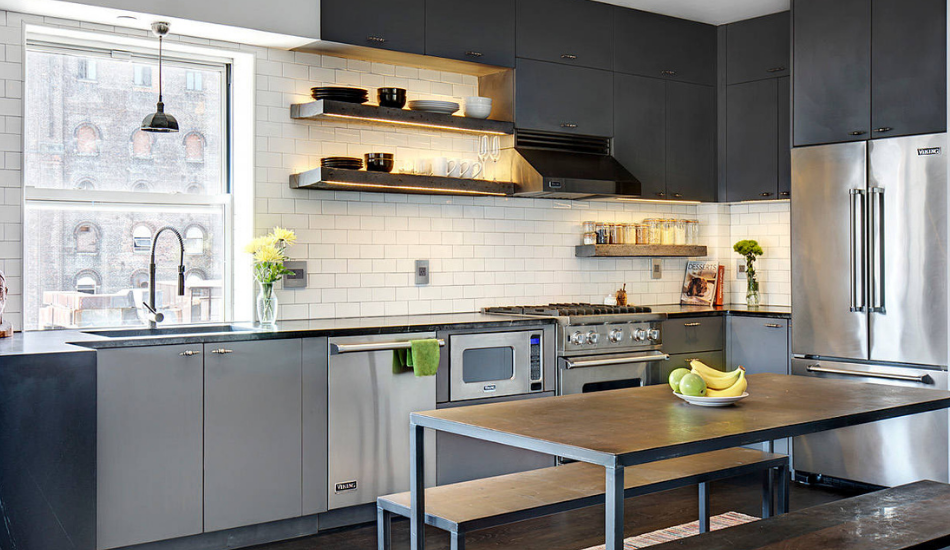 A major trend you see in many kitchens is a curated look with open shelving or glass-front cabinets to show off artwork, cookbooks, plants and more. This lived-in, homey look adds personality to the space instantly and can be an easy way to change your kitchen for the seasons (or trends) without spending a lot of time or money. Opt for Euro style lower cabinets with open shelving on top to keep your kitchen feeling open and airy, and use the shelves to show off your personal style. Feel free to switch it up regularly, stick to a theme or just store your own collection and favorite knick knacks.
Create Drama By Pairing Contrasting Cabinets and Countertops
One way to make a statement in a modern kitchen is with contrasting countertops and cabinets. For your European cabinets, you can choose an oak finish (or wood-inspired laminate finish) for a warm, natural look, and then bring the drama with dark granite countertops and backsplash. The mix of light and dark is a very sophisticated and trendy look for 2023 and beyond.