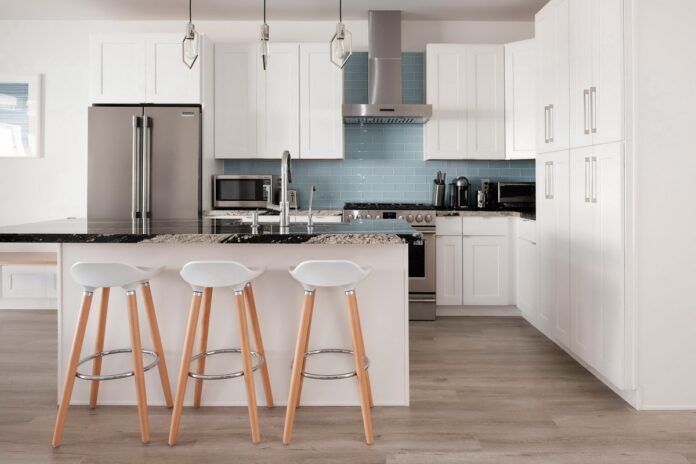 It's estimated that 90% of homeowners are planning to renovate their homes, and at least half of those people want to update the kitchen.
If you're one of the millions of homeowners considering a kitchen renovation, you have a lot of decisions ahead of you. After all, you'll need to choose everything from the flooring and countertops to the backsplash and cabinets.
When there are so many options and the financial stakes are so high, those design choices are very stressful to make.
Luckily, there is one easy design decision to make: choosing white kitchen cabinets. Keep reading to learn why investing in white cabinets is one of the best decisions you can make.
White Kitchen Cabinets Are Timeless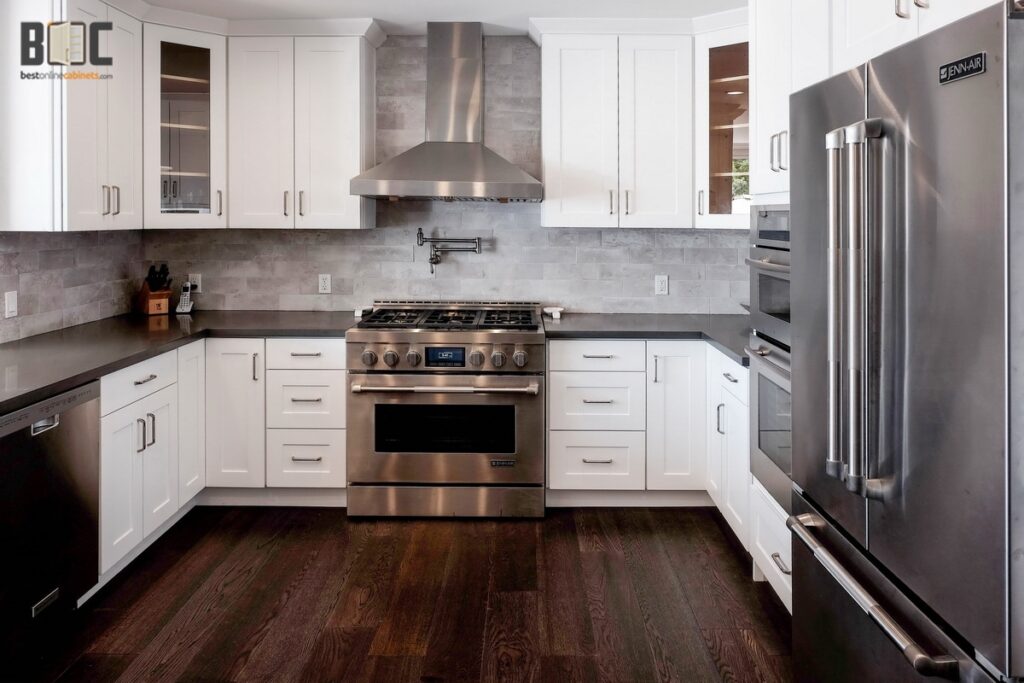 White kitchens and cabinets have a simple and clean design, which makes them immune to trends. If your kitchen is timeless, you won't feel pressured to update your kitchen again in a few years. So if you're wondering, will white kitchens go out of style, the short answer is no.
Plus, white kitchens have a long history—they've been around since at least the 1920s and 1930s. You can still find vintage white enamel tables at antique stores which is evidence of their popularity and longevity. Thanks to their timeless color, they'd fit right in with even the most modern home.
For an even more timeless look, consider shaker white kitchen cabinets. The simple shaker style has been around for at least 100 years and features a recessed panel in the center.
It Makes it Easier to Change Your Kitchen Decor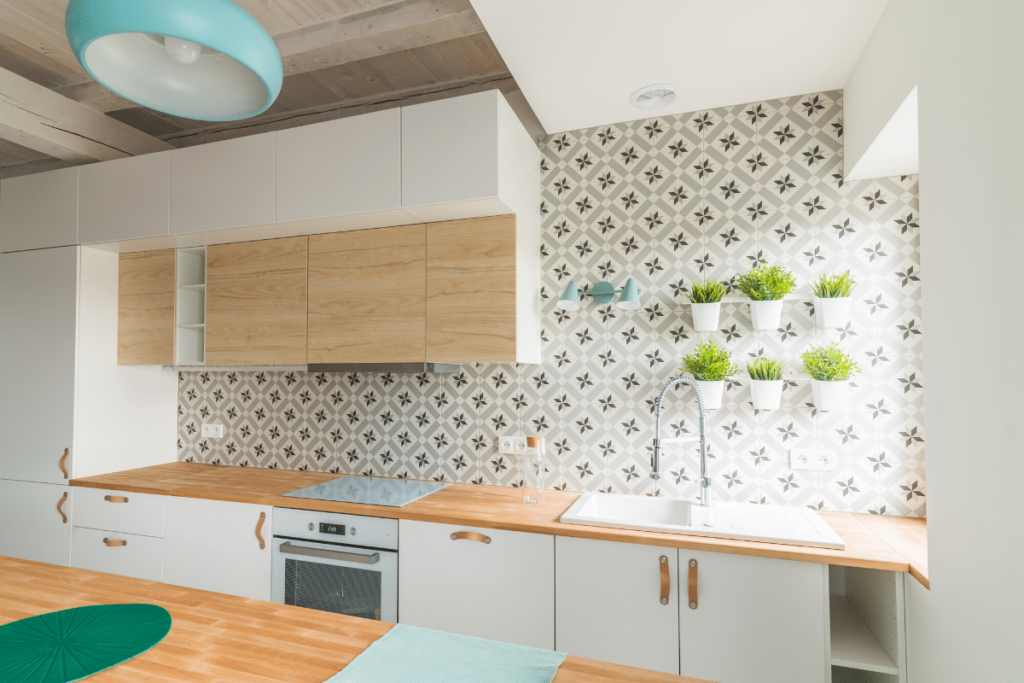 White is a neutral color and, in fact, pure white is actually the absence of all colors. If you choose white cabinets, you're essentially choosing a blank canvas. They'll go with any decor.
On average, a major kitchen renovation in the U.S. costs $66,196 and a quarter of that goes to the cabinets. That's a huge sum of money, especially when you're also juggling a mortgage and normal living expenses. If you're going to spend that kind of money, you want a design that holds up but is still flexible enough for some creativity in the future.
White cabinets are the perfect investment because you can switch up your kitchen style without spending a ton of money. Since everything matches white cabinets, all you need is a can of paint or some new drawer pulls to transform the space.
Since you won't need to call in a construction crew, these minor updates are easy to do and affordable. If you so desire, you could make minor style updates as often as every year.
Try painting your ceiling a fun color, buying new curtains, or installing a different light fixture. All you need is a free weekend and a trip to the hardware store to freshen up your kitchen.
White Brings More Natural Light into Your Kitchen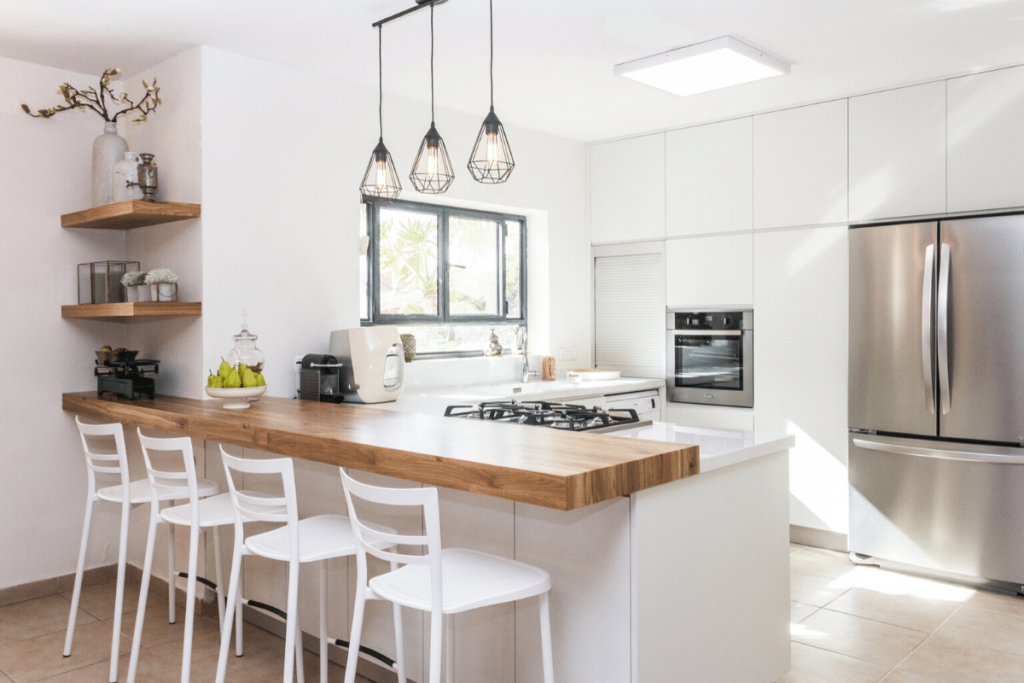 If you have a dark kitchen that's in need of more light, white cabinets can help. White is not only the brightest color you can choose, it also reflects all light, natural and artificial. It will give you a brighter kitchen without adding another window or extra light fixtures.
Natural light is more than just a buzzword you see in real estate listings, it also has a ton of health benefits. It raises your vitamin D levels, which are important for bone health and preventing heart disease. Plus, natural light protects your mental health and helps you sleep better.
If it's not possible to get natural light in your kitchen, white cabinets can create the illusion of natural light.
When there's more natural light in your kitchen, you'll feel a mood boost any time you're in there. You'll enjoy spending time in your kitchen. It could lead to a happier morning routine or even spark a greater interest in cooking.
White Makes Spaces Look Larger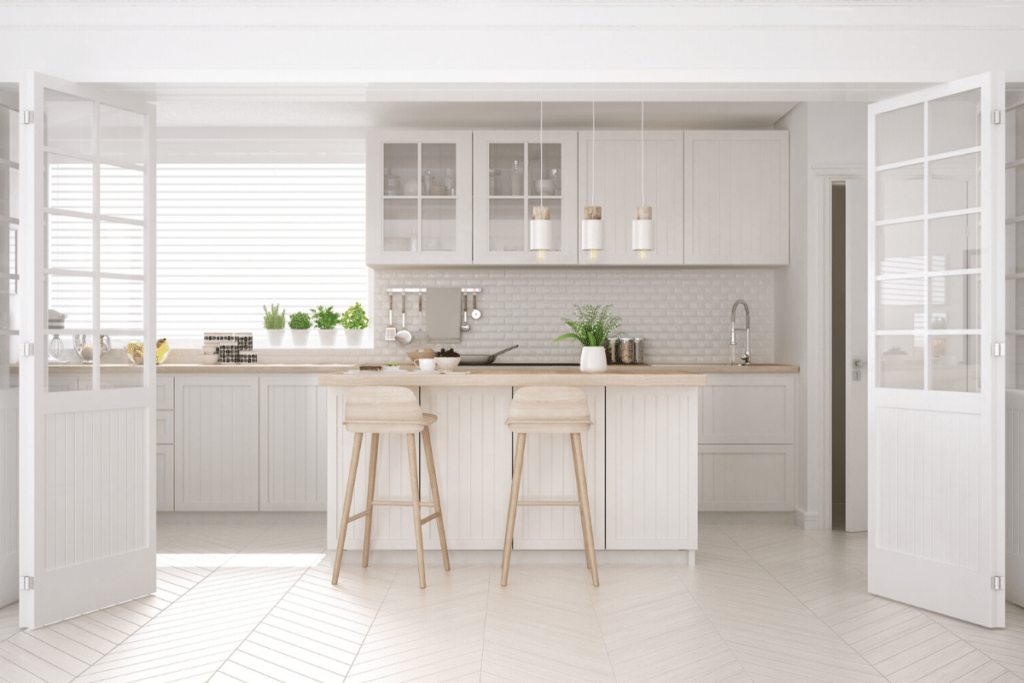 Because white reflects light, it will also make your kitchen look larger. If you wish your kitchen was larger but your home's layout or your budget won't allow it, white cabinets are a great solution.
Glossy white cabinets will make your kitchen look especially spacious thanks to the light that reflects off the surface. It's the same principle that helps mirrors make rooms look larger.
An all white kitchen will look light and airy, even if the square footage is lacking. Something as simple as paint color can trick the eye into believing there's more space than there is.
Your Kitchen Will Stay Cleaner With White Cabinets
The color white doesn't repel dirt and food stains, it just makes it easier to see them. This fact is one of the pros and cons of white cabinets.
On the positive side, you'll have a cleaner kitchen since you won't have to go hunting for stains. You'll notice them right away. You might even notice a stain from across the room.
With darker cabinets, you have to look closely or wait until the light is right to see the grime. It doesn't mean the stains aren't there, they're just more difficult to notice. Over time, those invisible food stains will build up and you'll have to devote time to a deep cleaning session.
On the negative side, you'll need to spend more time cleaning your kitchen. Every day, you'll need to spend a little extra time wiping down the kitchen to keep it looking spic and span. But, that everyday maintenance will also cut down on the need for deep cleaning.
With the right maintenance schedule, you'll have a hygienic space without having to spend an entire Saturday cleaning the kitchen.
It's Easier to Sell Homes With White Kitchens
If you're planning a kitchen renovation, you're probably not thinking about selling your home. But, given the high price of a kitchen remodel, it's worthwhile to consider the resale value of your design choices. After all, you want to make sure the renovation is truly an investment in your home.
The white kitchen trend has been around for several years now, and it's showing no signs of slowing down. In fact, 44% of millennial-aged home buyers look for all-white kitchens.
Kitchen cabinets are expensive to replace. If prospective buyers think they'll need to update the cabinets, they might be less inclined to make an offer. That's why choosing white cabinets will make it much easier to sell your home.
White Looks Good With Any Kitchen Style
Another great thing about white cabinets is that they fit with any design style. Modern farmhouse, contemporary, European, or traditional kitchens all look great with white cabinetry.
White shaker cabinets would fit perfectly in a modern farmhouse kitchen. Their classic style and wooden construction match wonderfully with exposed brick or shiplap.
If you like the clean lines and no-fuss attitude of European kitchens, white is a fitting cabinet color. The flat panel design of European cabinets looks sleek and sophisticated, especially when it comes in a white finish.
If you're planning on a country-style kitchen, white cabinets are also a great choice. The country-style encourages the mixing and matching of different elements, including mismatched chairs and unique drawer pulls. White cabinets help tie the space together and offer a neutral backdrop for other eye-catching elements in the space.
White Cabinets Look Good With All Appliance Styles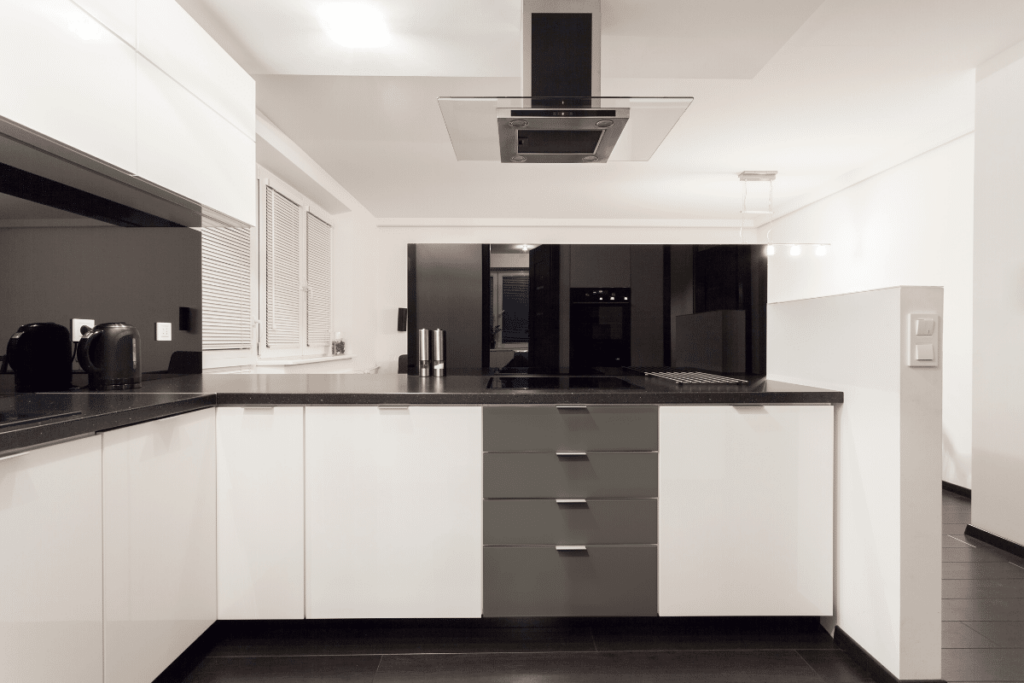 The past decades have brought a wide range of appliance designs, complete with different colors and materials. In 1950s kitchens, ranges and refrigerators came in colors like pastel pink, mint, and even bright blue.
The 1970s brought rust, brown, and avocado green appliances. White and black appliances were popular in the 1990s, before stainless steel appliances emerged.
Today, stainless steel is still the top choice for most homeowners, but colorful appliances are a rising trend as well.
The great thing about white cabinetry is that it matches all of these different appliance styles and colors. They look equally at home next to a stainless steel range as they would a bright orange refrigerator.
When you need to replace an appliance, you won't feel limited in your options. Since white matches everything, you can pick any style you want. This will ultimately save you money and frustration in the future.
Find Your Dream Kitchen Cabinets Today
Whether you're already planning or just dreaming about a kitchen renovation, you know that there's a lot of details to decide.
Choosing white kitchen cabinets will help simplify your decisions. They'll match with everything, increase your resale value, and make kitchens look bigger. Plus, they offer a neutral base that helps your other design elements pop.
At Best Online Cabinets, we offer pre-assembled and ready to assemble (RTA) cabinets in a wide range of styles. Check out our complete collection of kitchen cabinets today.