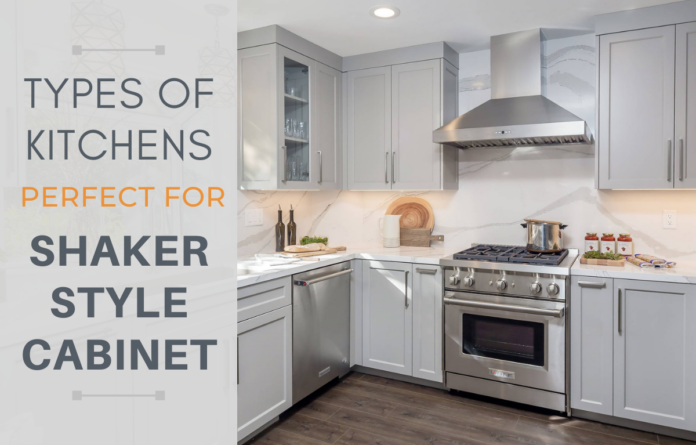 When planning a kitchen remodel, there are lots of choices that need to be made. You'll have to decide on everything from cabinets and countertops to colors and finishes, plus how the room flows with the rest of your house and if the layout is functional. The last thing you want to do after a major remodel is find yourself feeling that your kitchen already looks dated and needs another change. One way around that is by using shaker style cabinets. These classic and versatile cabinets will help your kitchen timeless and look perfectly at home in every style kitchen. Let's explore why the perfect shaker kitchen types out there and how they can improve your kitchen remodel.
Why Shaker Style Cabinets?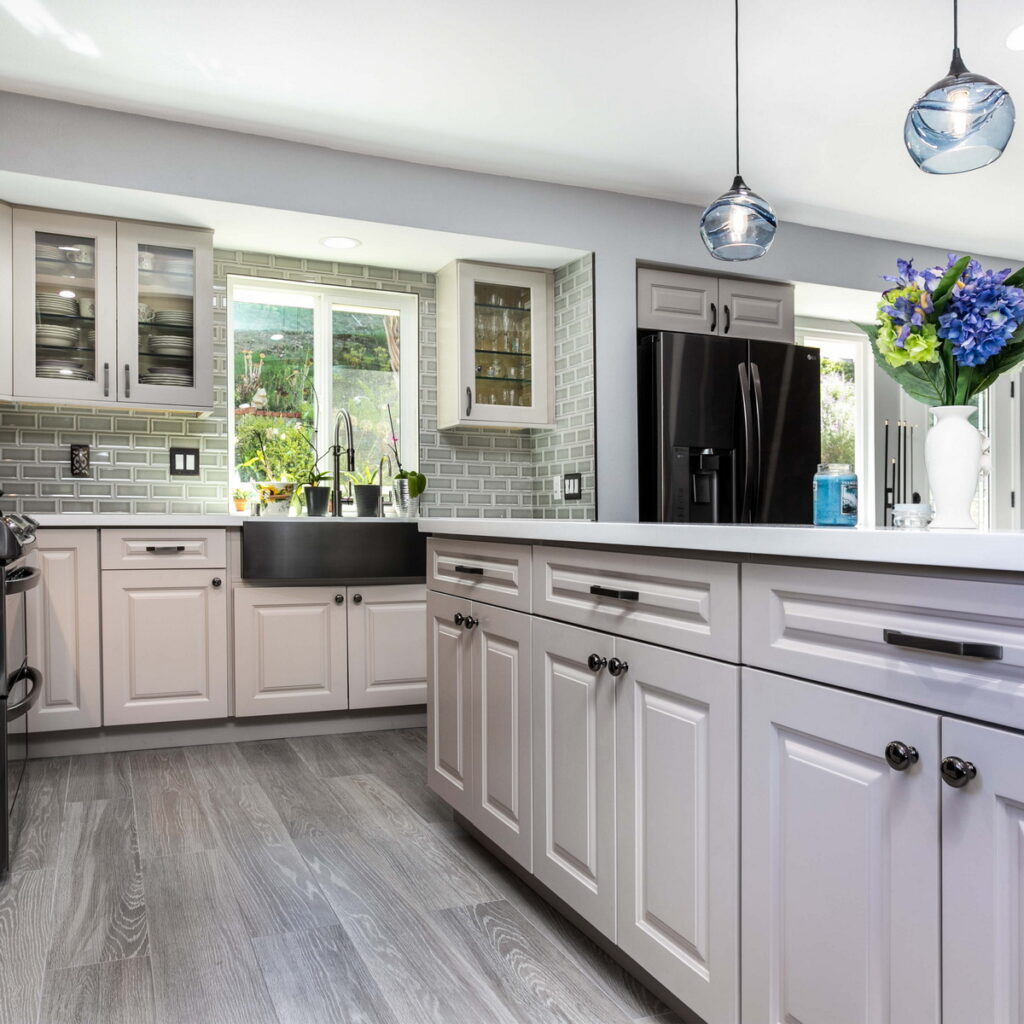 Shaker style cabinets have been around since the 19th century. They are far from a trendy decor type that will look dated fast. These cabinets were originally used by the Shaker community, who valued simple, hand-made items using high-quality materials. Shaker cabinets are simple and unfussy in design and versatile. You can find them fitting perfectly into any type of kitchen.
How to Choose the Right Style Kitchen for Your Home
Shaker cabinets can work in any style of kitchen, but how do you know which style is right for you? Picking the overall style of your kitchen should be your first step before starting your remodel. Here are some factors to consider when picking the style for your kitchen.
The architectural features of your home. Your kitchen should reflect the style of your home to optimize the flow. For example, a Victorian or Colonial Revival home will look best with more traditional style kitchens
The layout of your house. How open is your kitchen? Is it galley style, small or spacious? These factors will influence how you style the space.
Your personal taste. Of course, your personal preference will play a major factor in your kitchen design! Even if one style may seem like it fits your home better, don't paint yourself into a corner of creating a space you don't like. Infuse elements of your favorite style and make the space your own.
Shaker Cabinets in Modern Kitchens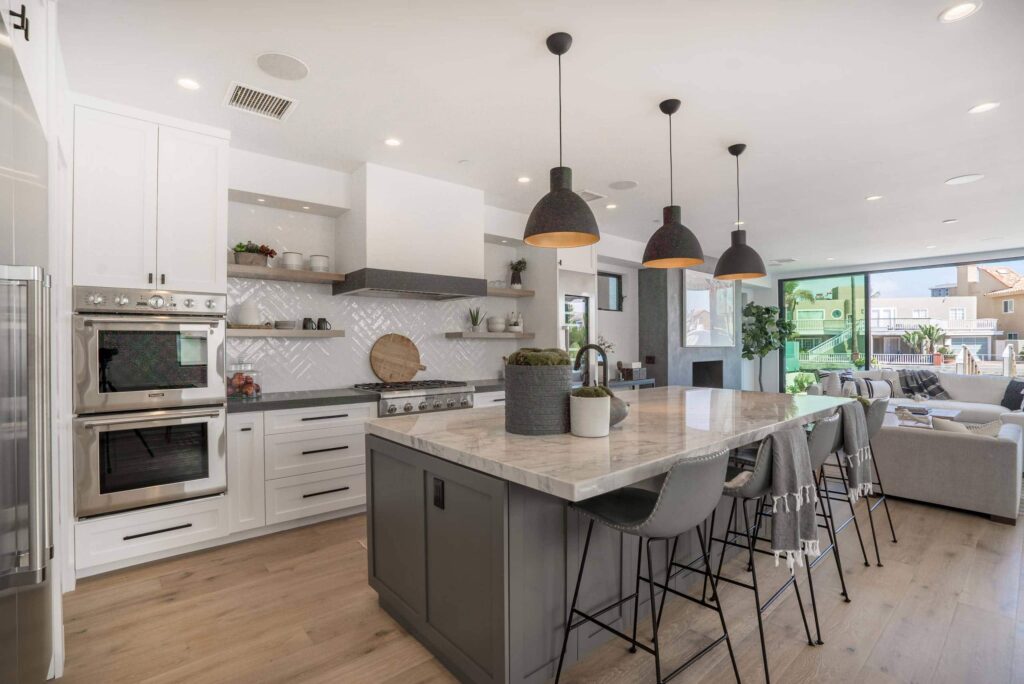 Modern or contemporary kitchen design started in the early 20th century and features flat surfaces, geometric forms and sleek, angular designs. This type of design can also include industrial or Scandinavian style kitchens, which are also known for their clean lines and lack of ornamentation. Modern kitchens can use man-made materials like laminate and ceramic, as well as natural materials like granite, marble or wood.
Shaker-style cabinets can fit nicely into a modern kitchen because of its clean and uncluttered design. Cabinet hardware can be added in minimalist styles like sleek bar pulls, and the cabinets themselves can remain in their natural wood or be painted in shades of black, white, grey or navy, depending on your style. For example, a clean white kitchen can look minimalist and modern, whereas matte black cabinets can look striking in industrial spaces.
Your flooring and tile can follow the overall style of your kitchen, using clean lines and simplicity. Subway tile backsplashes are simple and elegant, and a chic geometric pattern can bring in elements of color and visual interest to create an elegant modern kitchen.
Shaker Cabinets in Traditional Kitchens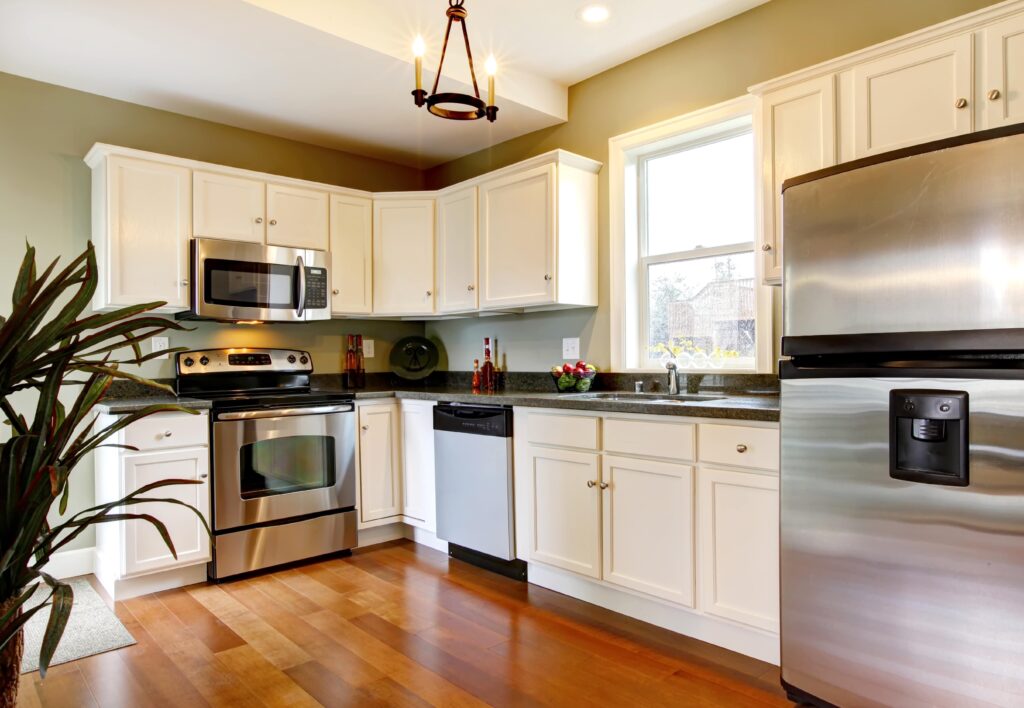 On the opposite end of the spectrum, traditional kitchens are warm and homey. They use lots of detail and character to create an inviting space. Traditional kitchens include cottage style and Farmhouse kitchens. These shaker kitchen types often feature muted colors and distressed items to give the rustic, lived-in effect. Traditional kitchens are also most likely to use natural materials like wood, copper and granite.
Even though shaker cabinets are known for being clean and simple, they can still work in a more detail-oriented traditional kitchen. A beveled edge can be added to the cabinet doors to make them look more traditional. Otherwise, you can simply stick to a light wood finish or white paint with a distressed cabinet glaze.
You can keep the traditional look throughout your kitchen by adding crown molding. This technique mimics the beveled edges of your cabinets, and by bringing in lots of antique and kitschy decor items. The goal of a traditional kitchen is to look like it's been lived-in, so stay away from anything too matchy-matchy. Farmhouse and cottage kitchens in particular benefit from finishing touches like antique signs, vases full of fresh flowers and using colorful bowls or cups as countertop decor.
Shaker Cabinets in Transitional Kitchens
Transitional kitchens are all about the transition between modern and traditional. It's more than just mixing elements of each, but creating a space that uses the best of each style to create something functional and stylish. You'll have the simplicity and functionality of a modern kitchen with the warmth of a traditional kitchen to create a space that some truly find to be the best of both worlds. Transitional kitchens will use a mix of natural and man-made materials, like wood cabinets, concrete floors, marble countertops, and stainless steel appliances all in one space.
Shaker style cabinets are perfectly suited for a transitional kitchen as they themselves are made for both modern and traditional environments. If you're worried the space looks too modern, you can add shaker cabinets in natural wood finishes to bring in the warmth. Alternately, if your space feels too traditional, you can add a touch of modernity by painting the shaker cabinets in a high-gloss finish.
To complete your transitional kitchen, stick with a neutral color palette for a sophisticated and timeless look. Instead of using pops of color to create visual interest, try layering different textures throughout the space. While your pieces may all be in shades of white, brown, or grey, the fact that the finishes range from tile to wood to polished stone will give the space depth and ensure it is subdued, but not boring.