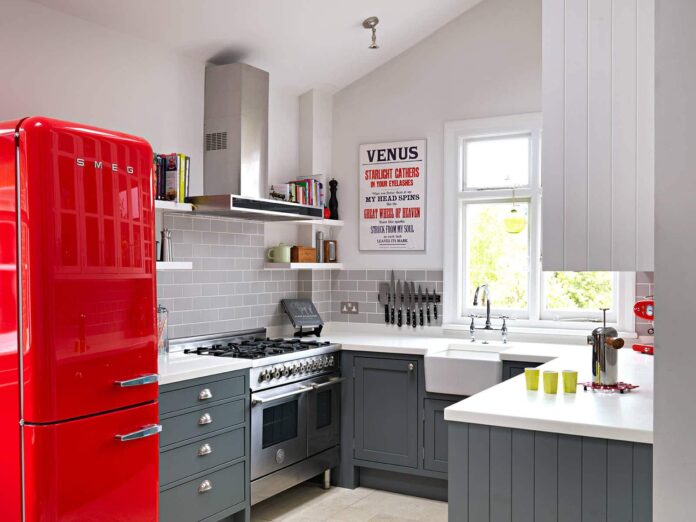 Small kitchens are cute, cozy and come with their own challenges. There are ways to make the most use of a minimal kitchen by using these suggestions. These improvements range from simple additions you can buy to remodeling your entire kitchen solutions.
Cabinets & Shelves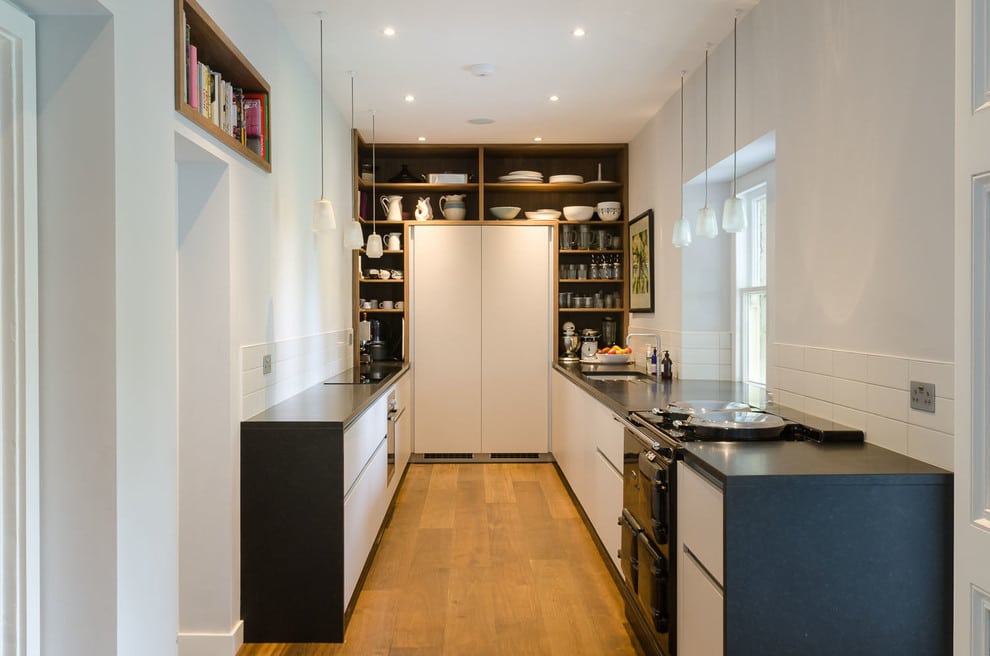 Floor to ceiling cabinets: Having cabinets that extend like a column in a room is one of the most practical solutions for small kitchens. This will incorporate areas traditionally above cabinets to give them their own enclosed space for extra security and storage. Floor-to-ceiling cabinets also form a strong design aesthetic that shapes the look of your kitchen.
Rolling shelves: People might think of rolling shelves and drawers as a luxurious convenience for storage. But you can access the back of your drawers and shelves to make the most of your storage. This avoids needing to unpack all your shelves and making a mess to grab the items in the back.
Using Lazy Susans: A swiveling turntable at the bottom of a cupboard can bring items from the back to the front. This disk, known as a Lazy Susan, is found on dining room tables to move dishes on a rotating wheel. In cabinets, they are convenient storage solutions that make items in the back of the box easy to reach.
Pullout pantry: Trending right now in cabinet storage are long columns of kitchen shelving called pullout pantries. These act as vertical drawers rather than cabinet boxes and they make the most use of limited space. These are also considered rolling shelves which are perfect for storage of several smaller boxes rather than larger bins.
Click to see options of roll out trays for additional cabinet storage.
Storage Ideas
Install hooks beneath shelving for mugs: Take advantage of the shelving space beneath a higher shelf by mounting hooks for mugs and cups with handles. Not only will this create places for mugs to go, but it leaves valuable shelving space open for other dishware.
Use risers: Another way to use the extra vertical space between shelves is to create more storage space with risers. You can acquire risers from many department or kitchen supply stores fitting the height you need on the shelves. It is among the most cost-effective solutions and the easiest ways to expand your shelving areas.
Use bins for bulk dry food items: A visually appealing solution is to use labeled bins for dry foods like cereal, beans, and even coffee. You can control the space by making all these foods uniform in containers like jars that you can label. Eliminating odd box shapes will make more room for your food and show the quantities of food you have left.
Use the backs of cabinet doors: Depending on the depth of your cabinet boxes, you can install racks that mount to the back of cabinet doors. These are popular additions to most cabinets for small containers that don't need to fill the inside of your shelves. If the cabinet box is too narrow and cannot fit racks, you can install hooks for rags and small items.
Make Use of the Walls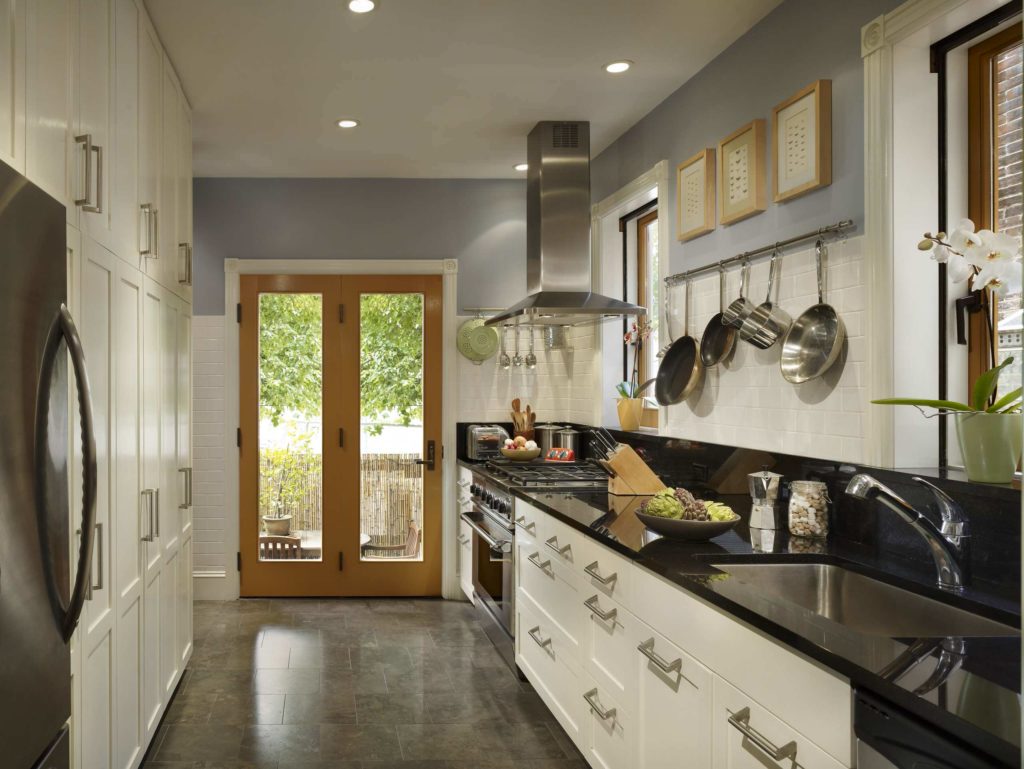 Wall mounted peg or hook racks: Take advantage of the blank space on the walls by installing hanging racks for extra storage. If this is placed in the backsplash area, this can be a decorative holding place for your pots and pans. If these hooks are next to the doorway, you can hang aprons or jackets if the door leads outside.
Magnetic knife rack: Instead of having a knife block that takes up room on your counter, consider a knife rack as an alternative. This will serve as an easy organized storage place for your cutlery using the most minimal space. Not recommended if you have small children present with easy access to sharp objects.
Use magnets for the refrigerator: This is one of those pieces of advice that is so obvious, it is almost not worth mentioning. However, there are magnetic canisters, writing boards, pen holders, and calendars that can be stuck onto the refrigerator's metal surface. Consider magnetic stationery organizers or even a hook for your measuring spoons to this easy to access place.
Kitchen Sink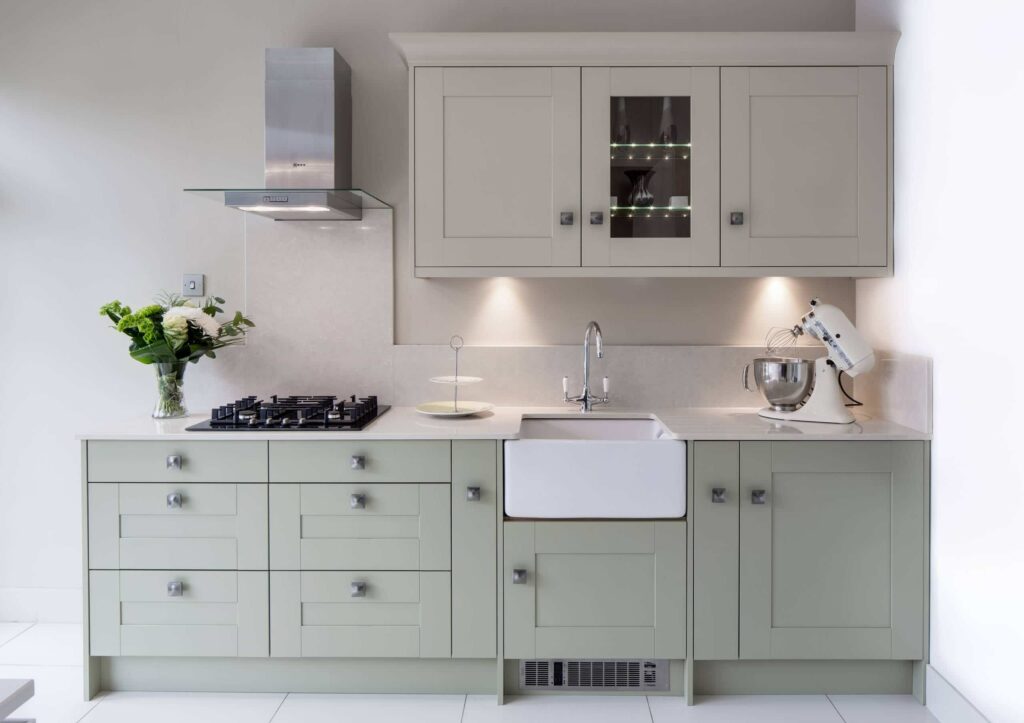 Single bowl sink: If space is at a premium, you may want to consider having a single bowl sink rather than double bowls. This is a matter of having either two sinks for convenience or having more surface space in your kitchen. If you already have a dishwasher in your kitchen, this option adds one or two extra feet to your countertop.
Kitchen sink cutting board: Having a cutting board fitting your sink will be both convenient and add surface space in your kitchen. You can easily shove disposable food scraps into the sink so that the cutting board messes are easy to clean. The cutting board can either live at the sink or stored away in the lower cabinets for your benefit.
Reusing Table Surface, Countertop or Table Space
Multiple functioning kitchen island: There is a common misconception that if you have an island counter, it makes your kitchen crowded or even smaller. But if you have a proportionally small island in relation to your kitchen, it will add extra storage space. Furthermore, you can make the island mobile and versatile with different drawers, cabinets, and kitchen functions.
Use your kitchen counter as an eating space: If you have a large enough countertop, you have a new eating place in lieu of the dining room table. Traditionally, people have dining room tables because of the group interaction but this bar-like solution is great with small kitchens. All you need a few bar stools that are a comfortable height for your kitchen countertop and you are set!
Install a fold-down table: If you want an extra surface space and you have room on your wall, you can install a fold-down table. This table forms when you pull the handle and legs form as the surface becomes horizontal with the floor. This is great if you need the occasional surface but conveniently need it to go away without taking more room.
Appliances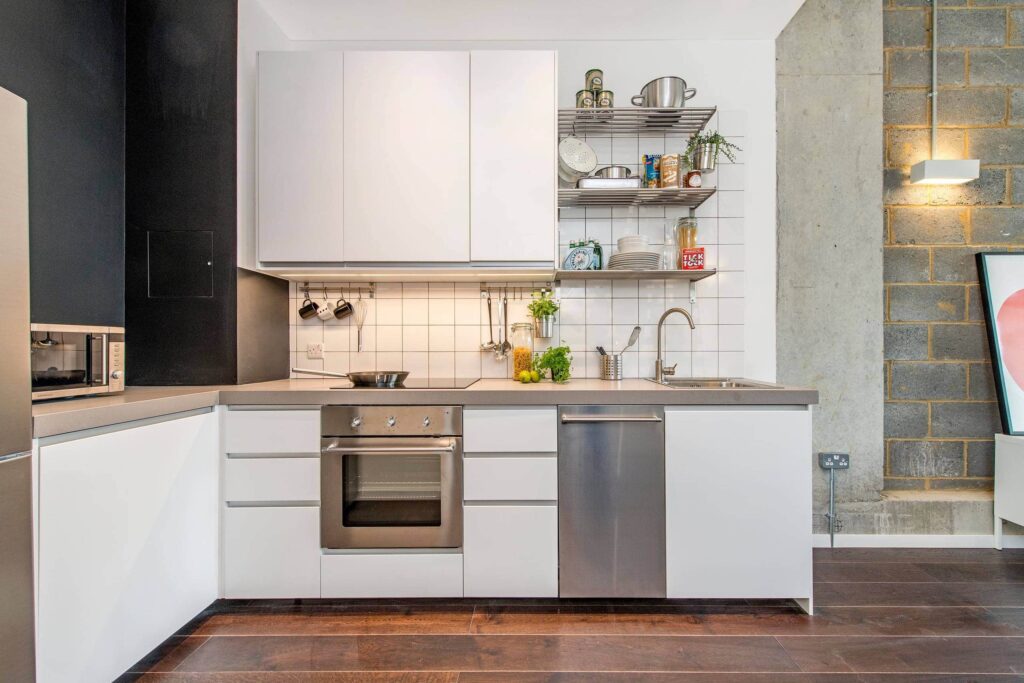 Smaller versions of appliances: If you are doing a remodel of your kitchen, you may want to consider smaller versions of existing appliances. There are narrower versions of range tops, ovens, dishwashing machines and microwaves you can install to reclaim space.
Multiple function fixtures: Look at various appliances that can be installed or placed on your countertop that serve multiple uses. Although it costs more, there are kitchen faucets with boiling hot and cold drinking water from the same tap. You can look at steamers that cook both rice and vegetables, and range ovens that perform toaster and microwave options.
Making the Space Look Bigger
Use a mirrored backsplash: The kitchen backsplash is an often neglected area when it back serves a foundation for the rest of the space. Using mirrors on one of these walls gives the illusion of doubling the size of the room. As a reflective surface, any light source can also be duplicated, resulting in making the room brighter.
Use a white kitchen color scheme: If you want your smaller kitchen to look bigger than it is, give your kitchen an all-white makeover. White looks as if there was less space used in your kitchen and reflects light to make your kitchen brighter. As an alternative, using lighter natural wood uniformly throughout your space can give the same impression to a lesser degree.