Save time with cabinets that need little attention
It's the busiest room of a home, and it's no surprise that it's also the messiest. Yup, we're talking about the kitchen, the area that requires the most frequent cleaning. That's where most of the dirt gathers, spills occur, splatters happen, crumbs make themselves at home, and accidents wait their turn. And your cabinets are just as prone to such abuse as any other kitchen surface. But it's nothing a few preventive measures can't fight…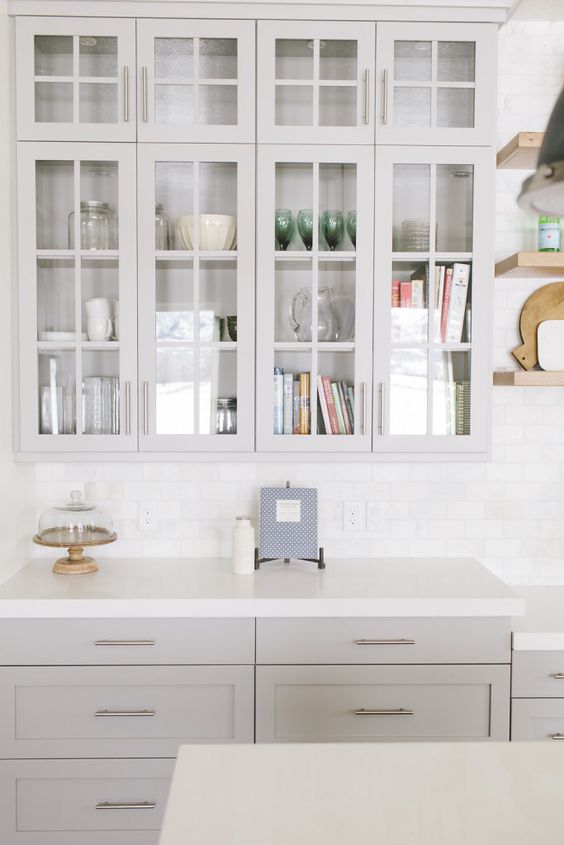 For instance, glass just loves to attract smudges and dirt, doesn't it? And it's extra annoying if you are using a generic-brand window cleaner 'cause now you've got streaks! The solution – don't pick cabinet doors that have glass fronts. It's just an extra surface to clean. Perhaps it's the 'open' appeal of glass that you don't want to sacrifice? It's so inviting, you think. You may actually maintain that cordial vibe by instead using a lighter stain on the cabinets. It's just a matter of priority – to loosen the workload, ditch the glass.
On the other hand if you prefer a darker stain, select a wood like oak, hickory, or any that feature grain patterns. Why? Scratches on grain aren't likely to be noticed. Blemishes and crackles aren't as visible either, compared to how blatant they appear on a cleaner wood species like maple. And if you 'touch-up' the stain at some point, it blends anonymously.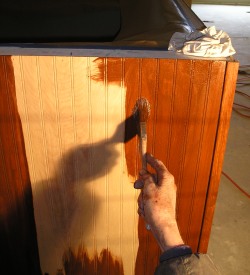 With all this talk of wood stains, you may happen to prefer it over paint. Paint is prone to 'showing' dirt stains and splatters. In fact they become quite apparent. Stains are even easier to touch-up – you might even use a permanent marker! When it comes to paint touch-ups you'll probably need a kit from the manufacturer. Fact is, paint doesn't respond as favorably to touch-ups as stain does.
You may also minimize your cleaning areas by losing the trimmings on your doors. Design details such as molding, corbels, and other decorative flourishes may look nice, but ultimately may be unnecessary. They most certainly create more surfaces, nooks and crannies in need of cleaning. To compensate for the absence of frills, be pro-active by using colorful paint, wild lighting or colored bar stools. This way you will maintain the level of hype while reducing the need to clean.
Continue the minimalist approach to detail by selecting cabinet doors that just aren't busy at all. Pass on the raised panels and go with the ever-beloved shaker and slab door fronts. If you need that sense of pizzazz only a decorative door style can provide, select a stain or paint that has a glaze. The thicker the glaze the better, as it dulls the cracks and corners (allowing for easier clean-off) and hides dust and dirt more effectively.
When selecting cabinets you'll notice that you generally have two options by way of 'finishing ends' – flush or matching. Flush ends are made of plywood and match the color of the cabs. Their smooth surface makes cleaning as easy as a swipe or two. It's the matching ends that contribute to extra cleaning, as they incorporate raised panels.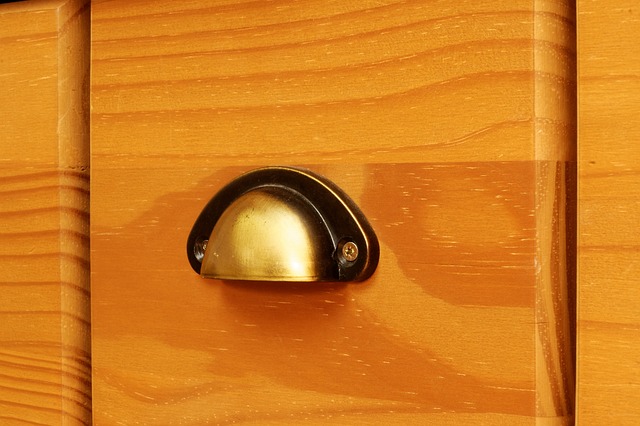 It may be obvious that your choices of hardware will also make a difference. For instance, using knobs and door-pulls will reduce wear and tear to the surface as well as limit the inherent handprints and smudges. This is the same reason you should avoid stainless steel and chrome hardware. Fingerprints are highly visible and water spots are difficult to remove. There are particular metals that lend themselves to easy maintenance such as polished nickel and satin bronze… obviously you can't go wrong with plastic or porcelain hardware for easy cleaning.
Nobody likes to dust shelves, especially if you have to remove one thing after another to expose the surface. Determine if they're even necessary. If there's ample space elsewhere, place that shelf décor on dining surfaces and say goodbye to the extra work of dusting.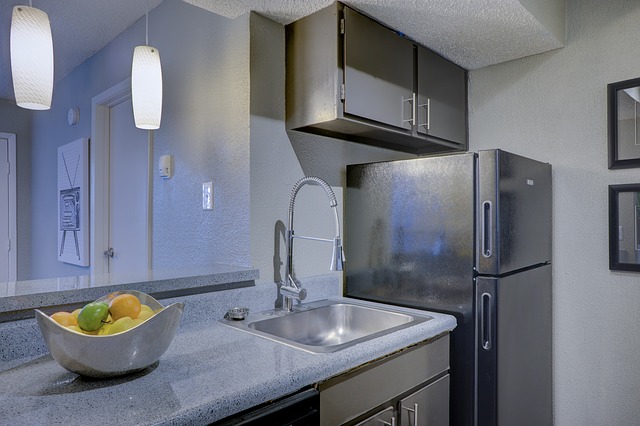 Another preventive measure that will help you avoid headaches is in the protection of the the sink cabinet from moisture. It can become pretty gross down there, so you want to be aggressive. By purchasing a cabinet that is made of plywood you'll save yourself some trouble as it is less penetrable by water. A cabinet mat is effective as well. It's actually a tray underneath the sink that serves to capture any spills or water leakage.
So there you have it, a few ways to ensure that your cabinets won't need to monopolize much of your energy or time. You can apply the same ideas to other rooms of the house, thereby freeing you to concentrate on really important matters such as lounging, watching TV or eating!