Upgrading with European kitchen Cabinets into the elegant space of your dreams may feel like an impossible task. There's so much to plan, and costs can add up quickly. But you shouldn't let the realities of kitchen renovations get in the way of your dream space! You can create an elegant, luxurious kitchen with European kitchen cabinets in just a few easy steps.
Select Your European Kitchen Cabinets

A set of well-made cabinets will make all the difference in your home. European kitchen cabinets are well liked for their simple design and solid workmanship. They are often made of strong, high-quality wood that will make them stand out in your home.
European kitchen cabinets are also versatile and can work in just about every style. You can stick with a wood finish for a traditional look, paint them in a bold color for a more modern look, or keep them neutral for a Scandinavian style kitchen. Whatever style you plan on using in your kitchen, the cabinets will set the stage.
Give Your Countertops an Upgrade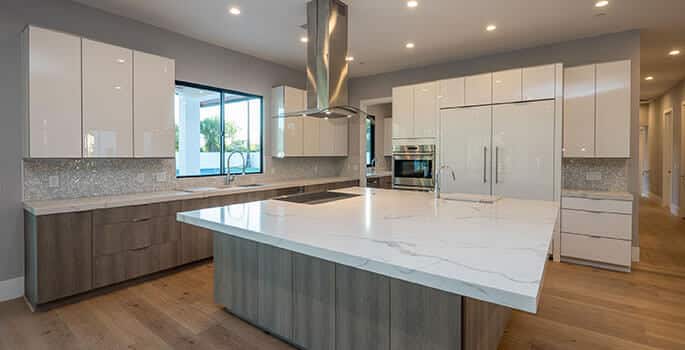 Aside from your European kitchen cabinets, the countertops will have the biggest impact on your space. For an elegant look, you will want to choose a material that is both visually striking and durable. There's nothing worse than a stain or a chip ruining your countertop! Granite countertops can be found in a variety of colors and are very durable, and a most cost-effective option to boot. However, if you want something more dramatic, you can opt for a unique countertop like wood butcher block or concrete.
After your cabinets, your countertops are the biggest focal point of the space. They can also be incredibly costly or surprisingly affordable, depending on the material you choose. Granite countertops are durable and affordable, and come in a range of colors to suit your design. For a bolder, more striking look you can try marble, wood butcher block or concrete countertops. And of course, the ultimate is a marble countertop. Marble is luxurious and can create a major impact.
.
Choose a Refined Color Palette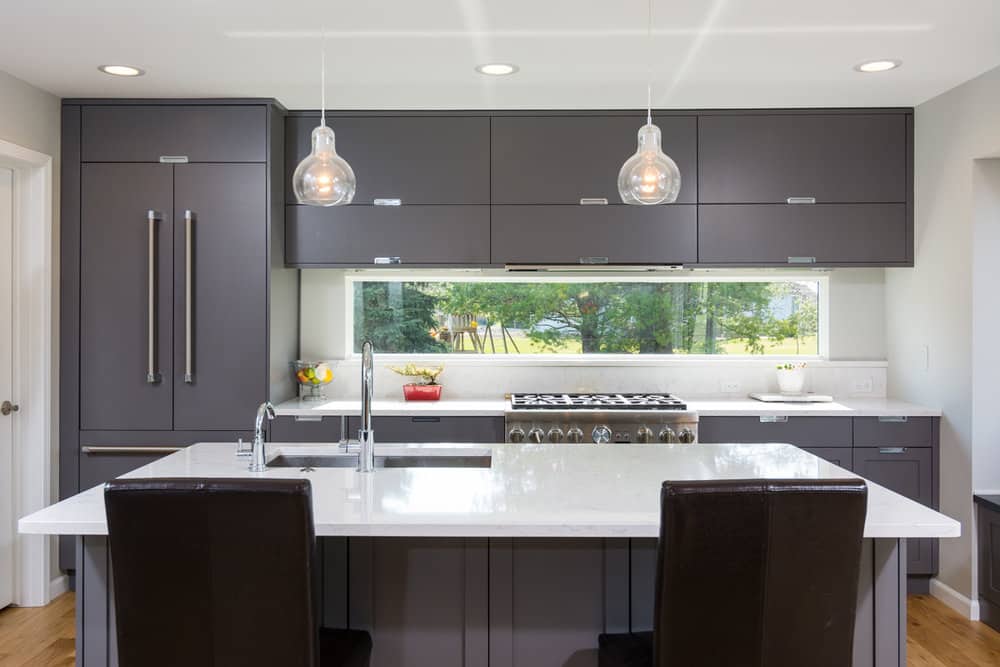 On top of selecting the styles and materials of your kitchen, you need to choose the colors. It's important to start with an idea of a color scheme so that the choices you make along the way will all fit together and create a cohesive look.
Color can also do a lot to create a particular look for your kitchen. If you want something simple and understated, you might want to stick to whites and soft greys. For something more bold and modern, you can include dramatic shades like black or red. Cool blues are timeless and help your kitchen look sleek and refined, particularly when paired with natural wood. No matter what color palette you choose, be strategic in how you choose to employ it. A bold color like red is best used sparingly as an accent color, so as not to overwhelm the space. If your kitchen is on the smaller side or doesn't have much natural light, you might want to avoid darker colors that make it look more cramped.
Find The Right Appliances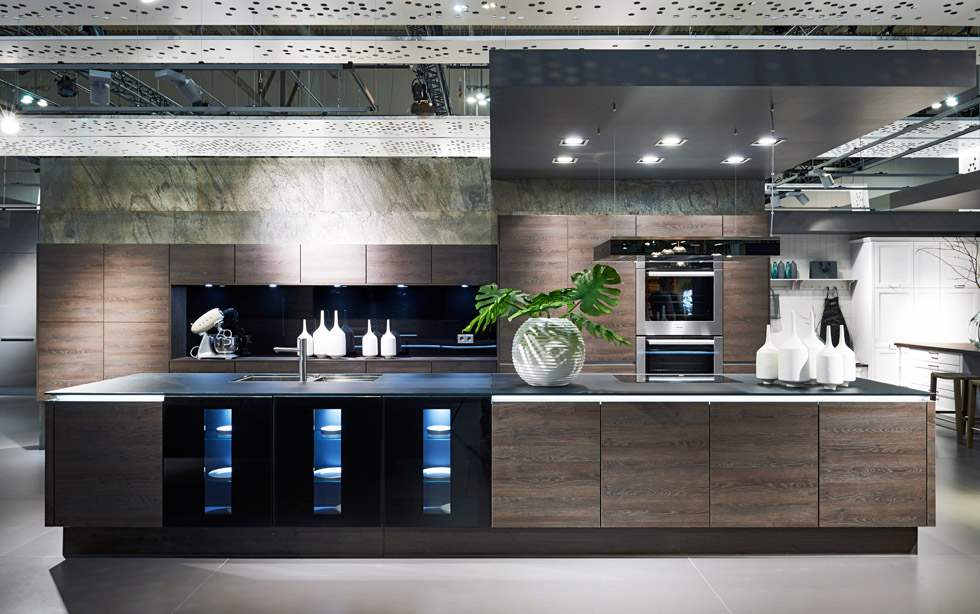 All the refined finishes in the world won't make your kitchen look elegant and chic if they're offset by boxy and outdated appliances. Updating your appliances will instantly give the room a facelift, and match the new space you're creating. Stainless steel is one of the most popular finishes for appliances, as it is eye-catching and versatile. Stainless steel can work with dark or light kitchens, modern or traditional. However, if you want something a little more unique, you can try a dramatic look with matte black or black stainless steel appliances. This will look particularly striking in European kitchen cabinets that have lots of contrast!
While picking out your appliances, you might want to step up your kitchen's game and splurge on some items like an espresso maker or a stand mixer. Having all the bells and whistles will make the room look top of the line. Plus, it is your dream kitchen, isn't it? Might as well treat yourself!
Don't Forget The Little Things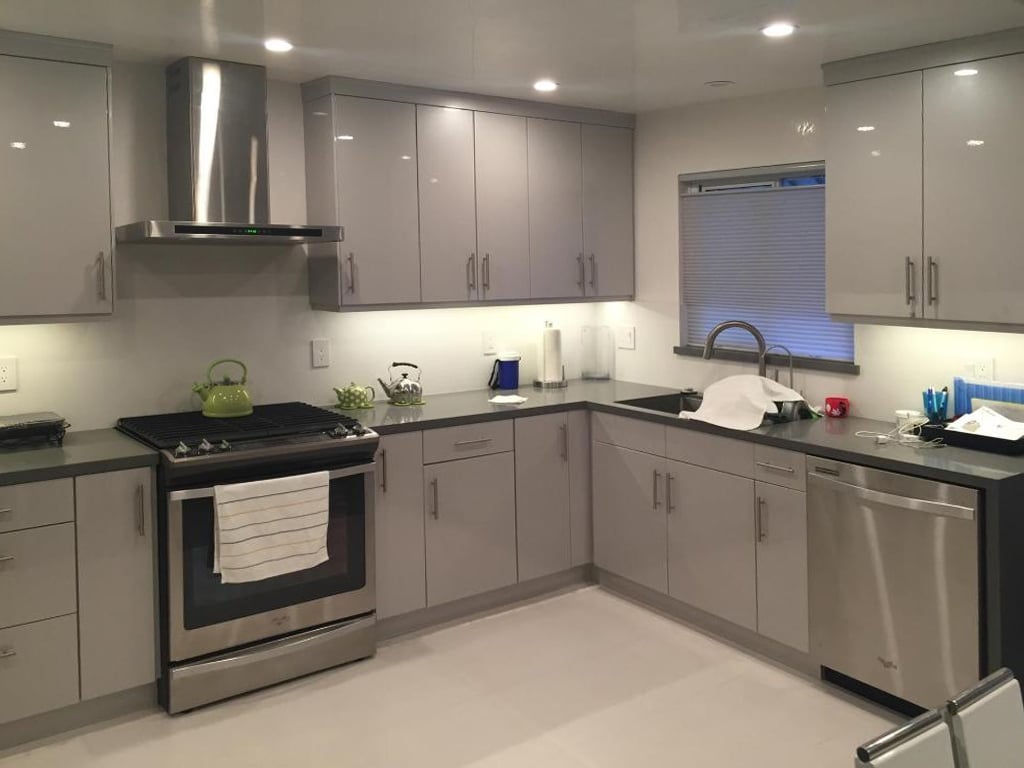 While swapping out countertops and installing European kitchen cabinets are major tasks, the minor details can also make a big difference. Lighting fixtures may be the last thing on your mind, but they can help your kitchen both look and function better. A dramatic pendant light or chandelier creates a focal point that heightens the elegance of your room. But task lighting is just as important as the showstopper! Under-cabinet LED lights can help bring light to countertops and workspaces, making your life in the kitchen that much easier.
Hardware and fixtures is another way to ensure your kitchen is perfect, down to every last detail. For extra elegance, you will want to bring in a touch of metallics like gold or copper. You can mix one metal for everything from your cabinet pulls to your faucets, or mix and match different effects. For example, all gold will bring in a lot of glamor and luxury to your kitchen, but you could also get the feeling from silver pulls and black faucets.
Bring in Bold Decor in European Kitchen Cabinets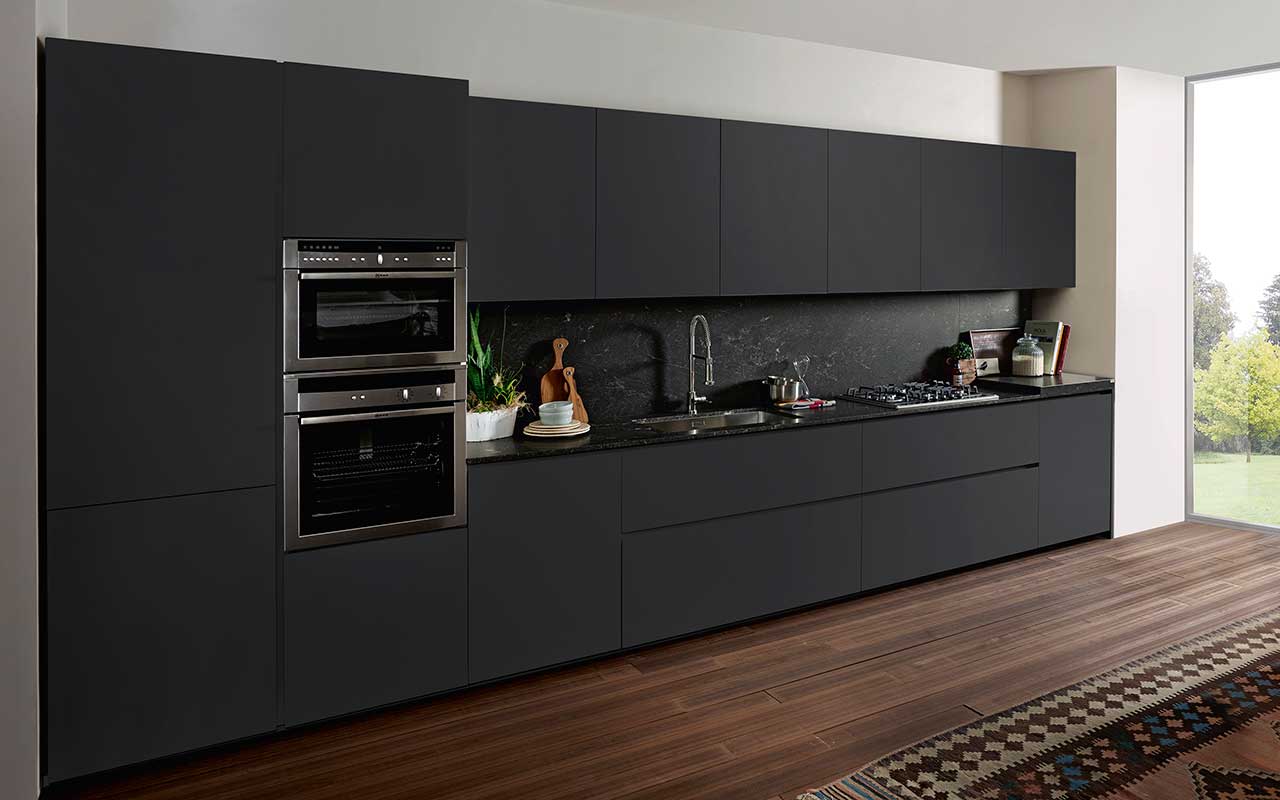 Nothing will make your kitchen look and feel more complete than hanging some art. Artwork in kitchens is popular in many European homes, using modern art to help the kitchen flow with the rest of the house. You can choose a piece that incorporates the same colors or patterns as the rest of your kitchen to keep a cohesive flow.
If a canvas portrait isn't your style, there are other ways to bring decor into your kitchen. You can use textiles to show off your personality, like patterned tea towels or a rug. Vases with flowers or potted plants are also simple ways to bring color and energy. You can be strategic with your countertop decor — you don't want the kitchen to look cluttered or messy, but a few well-placed vases or stacks of cookbooks can bring visual interest while still looking intentional.