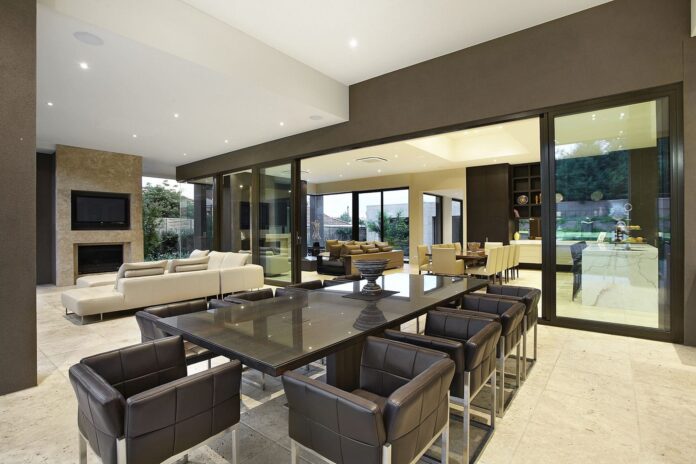 Picking the right dining room table
You want your dining room to offer comfortable seating, especially for when you have guests. It's a plus if it is done in style.
It's nice for folks to feel appreciated. It's also good to be practical. How can you combine the two without sacrificing quality in a dining room table? To begin with, it certainly helps to know a little about what's out there.
Let's talk generalities first…
Circular tables do a great job of making all seated guests feel included. Not just your immediate neighbors, but those across from you, all feel equally involved.
Square and rectangular tables have their own advantages. Depending on how many guests you need to accommodate, the tables can be combined to increase seating capacity. They also line up well, whether you're working with two or ten, and they can push up squarely against the wall allowing for an efficient layout that can accommodate a much larger party.
Typically, to seat four people a table that is the standard size of 36 by 48 inches will suffice. For six people, you would need a rectangular one at 36" x 60". Beyond that you'll start looking at tables that are 36" x 78" which may accommodate up to eight guests.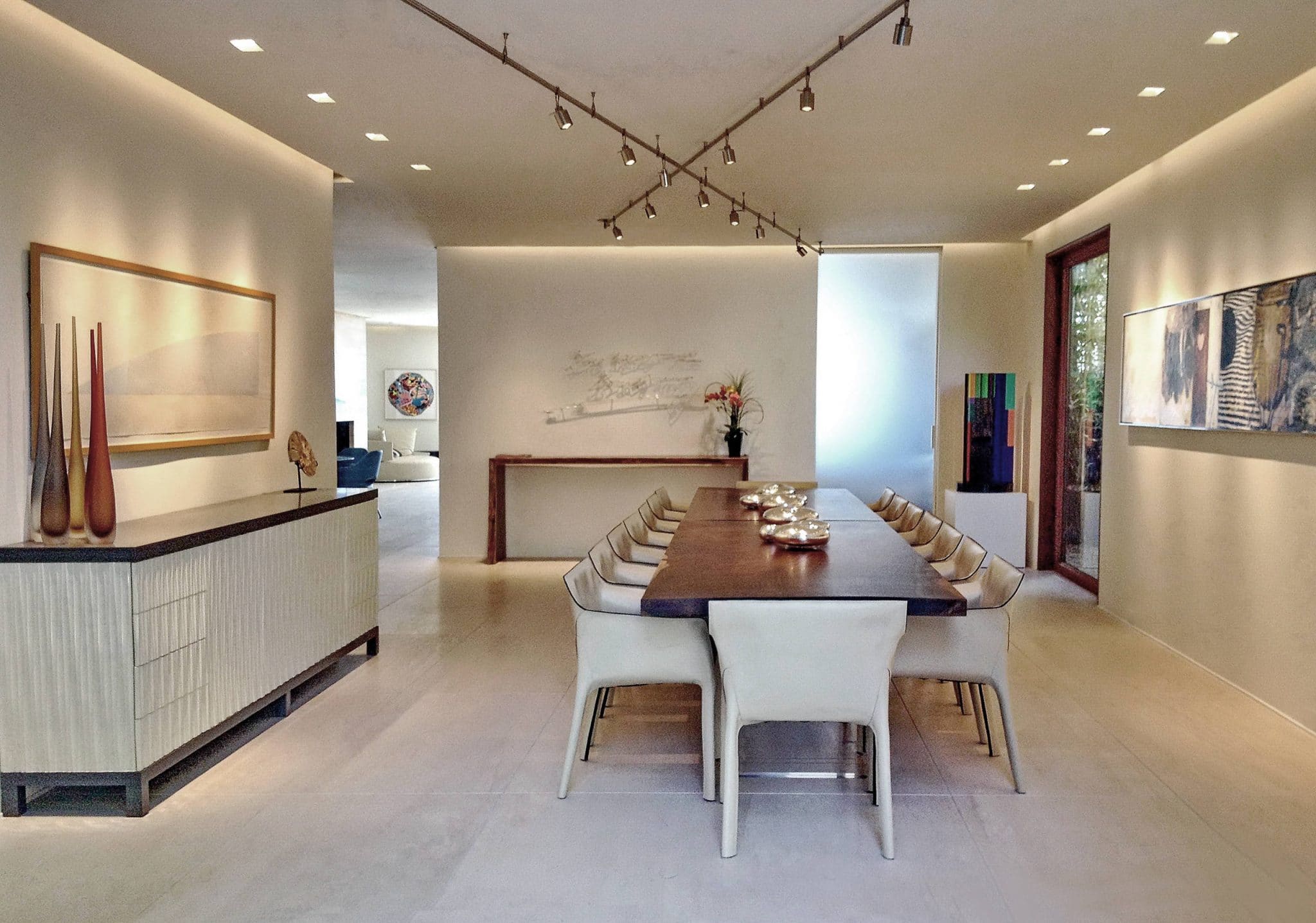 Naturally, after you've found a table that is appealing, you must first be certain that it will fit. Scope out the space you have to work with and take it from there. Select a table that will comfortably sit in the area. Measure it precisely and do the math. Ideally, you want between three to four feet from the edge of the table to the wall or nearby furniture. Spaciousness will be especially appreciated by the guests who have to walk around others who are seated to get to their own seats.
Extendable tables are great for their versatility. In particular, Gateleg tables have flaps that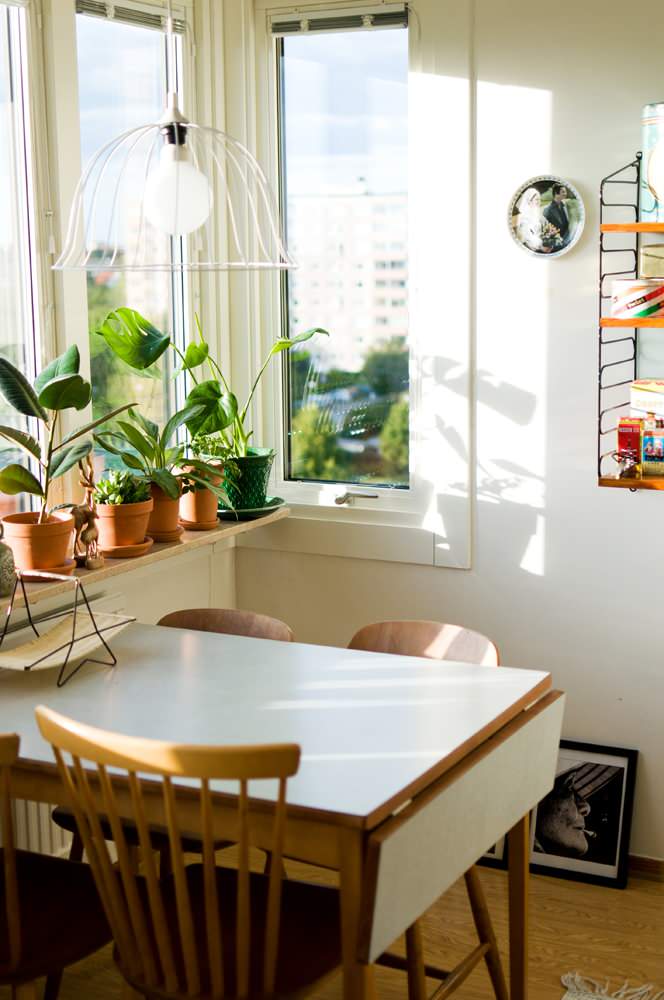 fold out. Other types include tables that separate from center allowing an additional middle island to be inserted. If you have a family of four you can dine on it every night, but when you have guests over you can adjust it to suddenly accommodate up to eight. If that's the extent of people you'll ever host, you're all set. However if there's an occasion the number of people could outnumber the seating space, simply set up a collapsible table as an addition, with a tablecloth concealing it's dinky folding design.
If your table is to serve primarily as a eating or workspace, you may want to forgo any type of lacquering. An un-tampered wood that could easily be re-oiled or painted is even better. You want it to last for years, presumably, so a practical hardwood surface that doesn't ding easily is your best bet. Try mahogany, walnut, maple, or oak. There are tables at a lower price point, such as those made of engineered or composite woods, but be wary – they aren't nearly as durable.
Of course, you may decide to pass on wood types entirely and go with a glass table. Glass fits well in nearly any decor, and brightens nearly any space. Plus, since it is safety tempered it will be scratch resistant and won't shatter in a dangerous display of flying shards. They're not the tables of decades past, they're quite safe.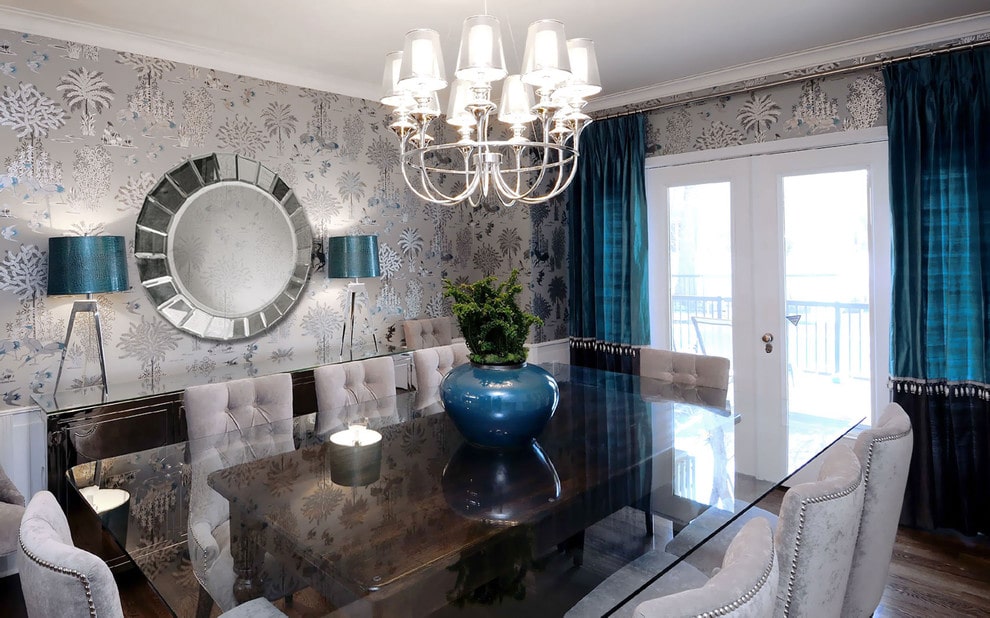 Another alternative is the impressive look of marble. Tables crafted from it are undoubtedly beautiful, but they are equally bulky and heavy. You must look after them carefully, as they are prone to being stained or cracked. Red wine is a particularly nasty culprit, that's why tablecloths and placemats are recommended. Despite this, if you want a luxurious table for the long run, and you're willing to maintain it, marble makes quite a statement.
We've been discussing some pretty profound – and solid – choices. But what if you need a
table that can be moved with ease? Maybe you are someone that needs to get up and go fairly often, and are unable to lay down any real roots. A heavy table simply would not work. A smaller round table may be ideal, just as a wooden table with detachable legs would be.
There are plenty of helpful options to ease this scenario, such as the plywood 'pack and go' dining room table. It can be packed flat and easily assembled. It's perfect for when furniture that can be moved quickly and easily is needed.
Undoubtedly, a classic table that has endured years of changes on the furniture landscape is the country style dining table. It is large enough and suitable for those who entertain often. It's made of the sturdiest woods, usually timber, oak or pine. It has a timeless design that makes it appropriate for nearly any motif. It's definitely proven to have staying power.
Now that you have some knowledge of what's out there, what type of dining table do you think you'll choose? Check 'em out in person, you may be more impressed, plus you never know what else may happen to catch you eye. The world of dining room tables is a large one – you never have to settle!