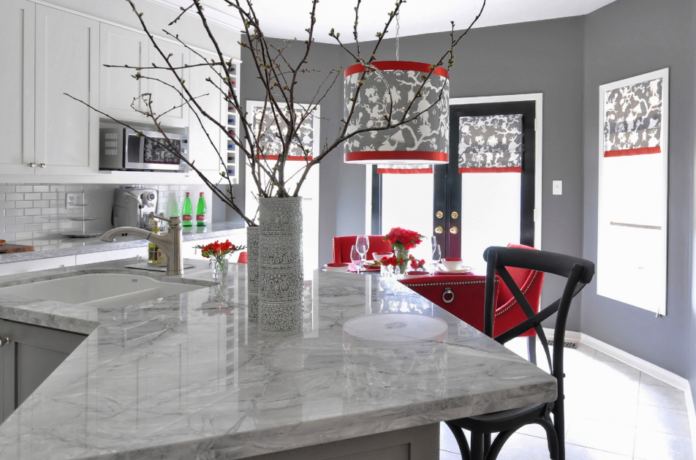 White kitchens will probably never go away, but if you're rolling with the times, the world has swung toward all things grey. It's a neutral color that you could design to be anything – bold, stark, minimal, dramatic, or softer, subtler, warmer, or even traditional.
With shades of grey that are soft and subtle, like the palest feather gray, to moodier slates and charcoals, grey balances the swing between modern sensibilities and classic appeal. This is why grey kitchens are very versatile. You can turn up the warmth using greys with undertones of yellows and reds, or keep it cool using greys with undertones of blues and greens.
Grey goes well with natural textures, like stone, wood, or metal, making it a great choice for industrial themes, or rustic looks. While gray works well to complement most other colors, it also helps create contrast when you need it. You can use bright accents, bold finishes, or splashes of color to highlight certain areas or features of your kitchen.
Besides being a neutral choice, grey is a sophisticated color choice. The right kind of grey can add instant refinement to a space. Think about mixing shades of grey in the same kitchen to add depth, and don't be afraid to experiment with the other ends of the spectrum like whites and blacks to add drama.
With a palette so accommodating and wide-ranging, grey is no longer drab or boring – it's up to you to make your kitchen shine. Take a look at some of the examples we've gathered here and see which grey fits your style best.