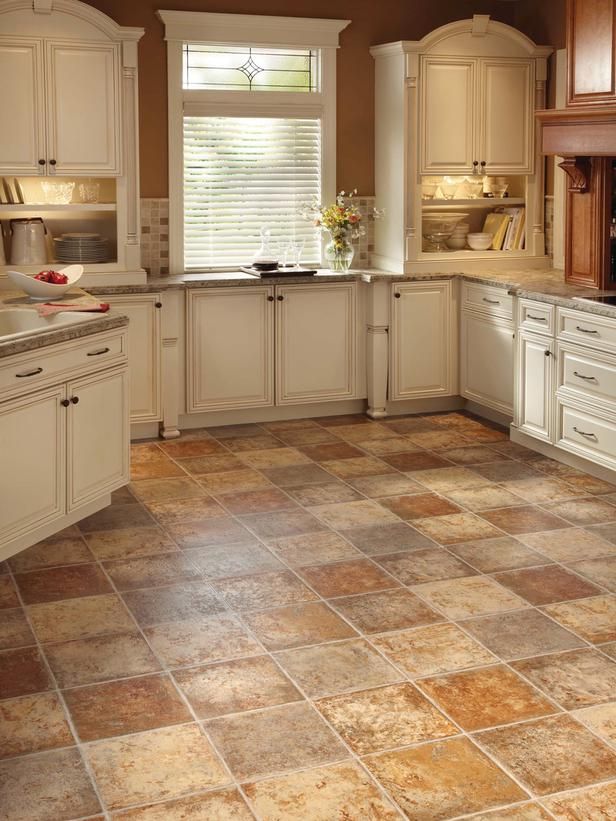 Ask yourself, "What do I want from a kitchen floor?"
Now ponder, "What do I NEED?"  Sure, you may have a pretty tile or laminate in mind, but is it the right choice? Have you considered what your floor needs to endure? How much time is spent in the kitchen? How much traffic does it support? Some floors experience more abuse than others…
For example, if your garage is connected and leads into the kitchen, someone is likely to track in motor oil or heavy equipment. If you can enter the kitchen directly from the yard, there will eventually be mud. If you have a large family that dines in the kitchen, there's going to be a lot of chair activity against the surface. An understanding of how the floor needs to function is necessary. Once you have that, it will be easier to find the applicable candidate when sorting through floor types. And there are many…
A linoleum floor is easy-to-clean and often comes with a lifetime warranty. It is available as ready-to-install, and provides a softer surface. Scratches may appear transparent. Meanwhile, Porcelain can be printed with intricate designs, and is very sturdy; defects such as chipping are hard to detect. Porcelain's counterpart, Ceramic, is very similar in its durability and provides an elegant appeal. The latter two may prove hazardous if kids are expected to run and fall in the kitchen. Hardwood floors are very popular and feature the choice of mahogany, oak, cherry and maple. Scratches tend to be more obvious. More affordably, a laminate floor is ideal for any budget. Typically featuring an imitation wood design, laminate may be laid on top of existing floors, which saves the task of removal. Toward the higher end, concrete flooring is nearly impossible to scratch but it requires frequent maintenance. It is custom mixed for color and texture design and may run up to $17 per square foot. Like porcelain and ceramic, the inherent hard surfaces are not ones one would want to take a fall on.
Brief overview of floor types, their pros, cons and price (uninstalled) range.
Linoleum
Durable and easy-to-clean, available in tiles or sheets. Uses chemicals known to emit harmful toxins. Scratches easily.
$2 – $2.50 per sq foot.
Porcelain
Available in a wide variety of shapes. Colors are all-encompassing. Very hard flooring; special cleaning required.
$2 – $4 per square. Additional cost for custom.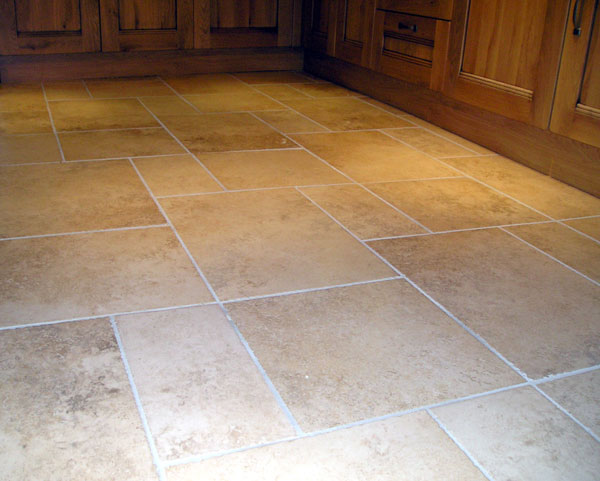 Ceramic
Available in all sizes, colors and designs. Durable & easy-to-clean. Prone to eventual cracking. Slippery when wet. Special cleaning required.
$3 – 4 per sq foot.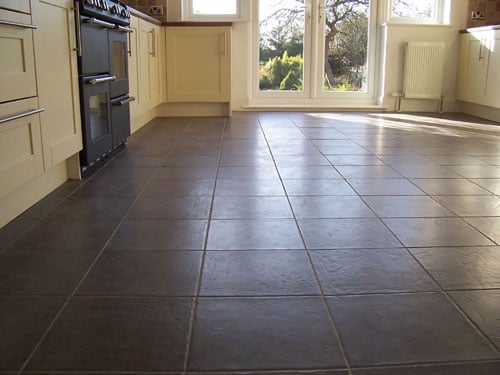 Hardwood
Increases home value. Prone to scratches and liquid stains. Needs special cleaning/waxing.
$5 – $12 per sq foot.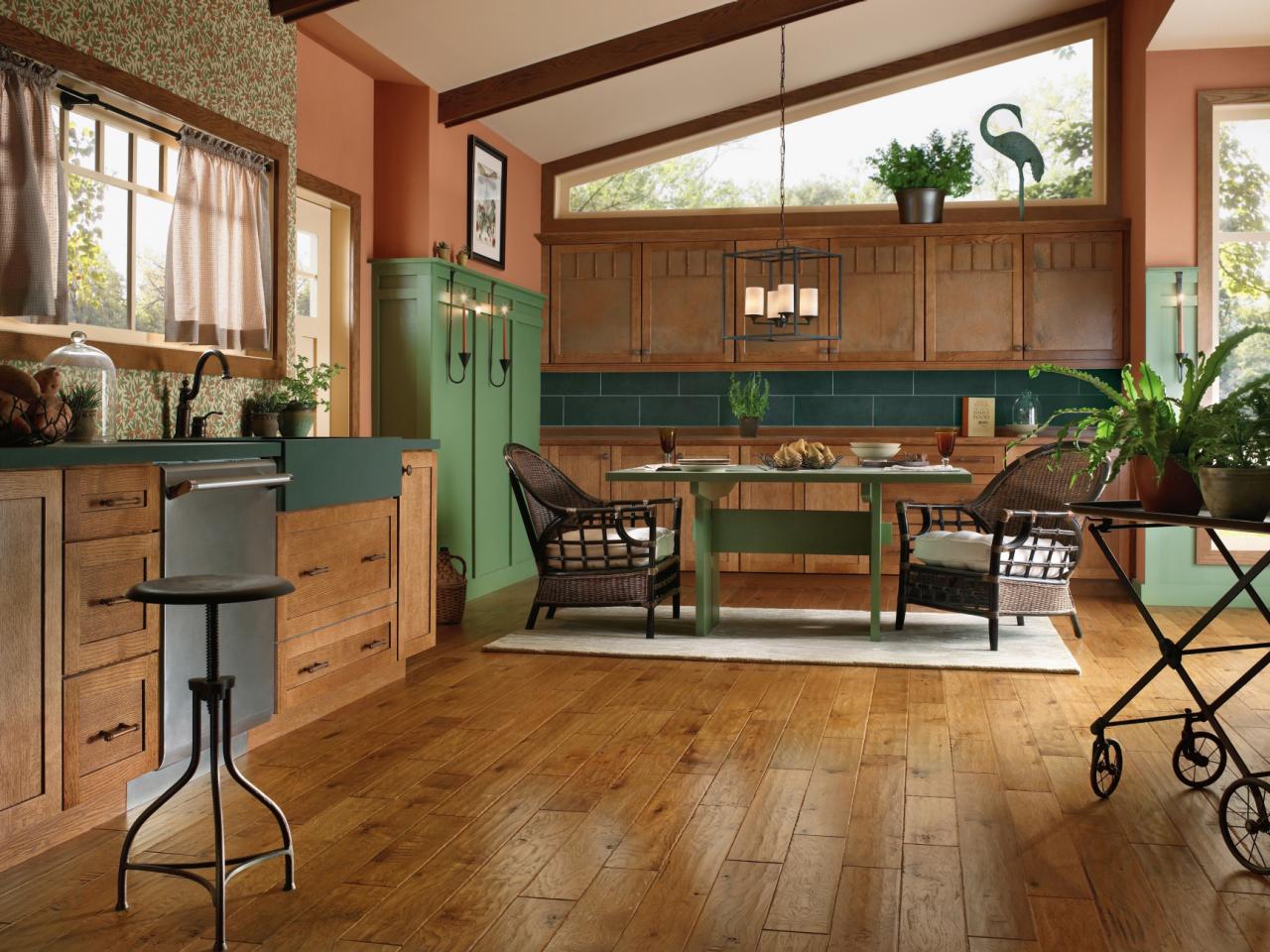 Laminate
Imitation wood styles, may be placed over old floor. Prone to warping.
$1 – $6 per sq foot
Concrete
Very durable, long life, mixed for design variety. Very hard, needs to be waxed/sealed often.
$5 – &17 sq foot
Note: Concrete is a durable material for many aspects of the modern home and looks great wherever you use it. It may just be worth the trouble.