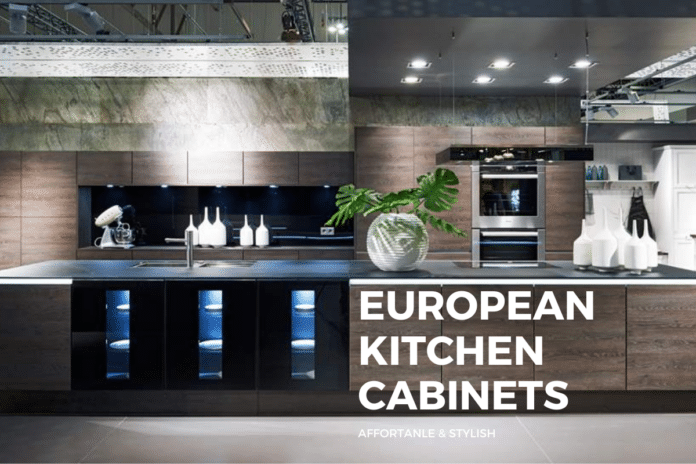 When you're planning a kitchen renovation, it's easy to go over budget or run up costs. However, that doesn't mean an affordable reno isn't possible! You can elevate your kitchen and create a stylish new space while still sticking to a budget. With affordable and versatile European kitchen cabinets as your base, you can create a lot of different styles and looks in your space. Simple budgeting like buying cheap kitchen cabinets online is the start to an affordable remodeling project. Read on for some affordable but stylish design tips for your home.
Update Your European Kitchen Cabinets Using Color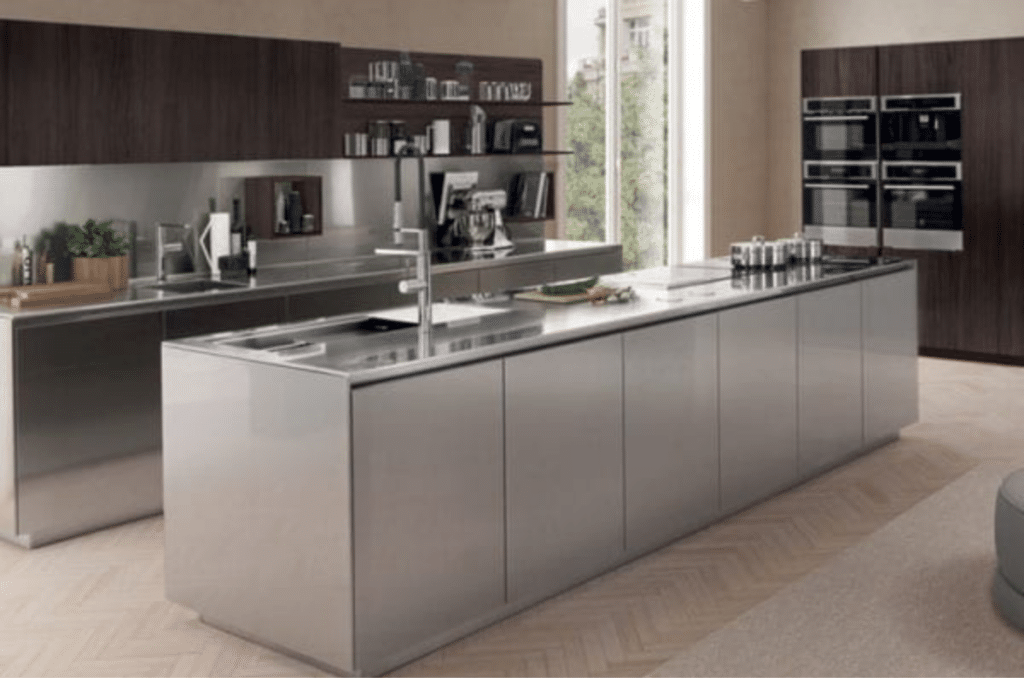 Painting your cabinets can create the illusion of a full kitchen makeover for a fraction of the cost! You can get a lot of mileage out of playing with color. Dark, trendy hues like black, charcoal, or forest green can instantly transform your kitchen into a modern space and create a big impact. White cabinets are still a staple in many kitchens. They can be a great anchor point if you want to use color elsewhere in the kitchen. You can bring color in through your backsplash, countertops or even by painting the surrounding walls. No matter what colors you choose to bring into your kitchen. This can create a big impact with only a few changes.
Update Your Cabinet Hardware
The cabinets are the centerpiece of your European kitchen. They usually take up the most space and will be a strong visual feature. Whether or not you change the color of your cabinets, you can give them a quick and easy makeover. This can be achieved by switching out your cabinet hardware. You can transform your cabinets to match any style, from industrial stainless steel pulls to modern bronze cup pulls. You'd be surprised how much you can change in your home by just updating your hardware!
Try A New Faucet For A Quick Fix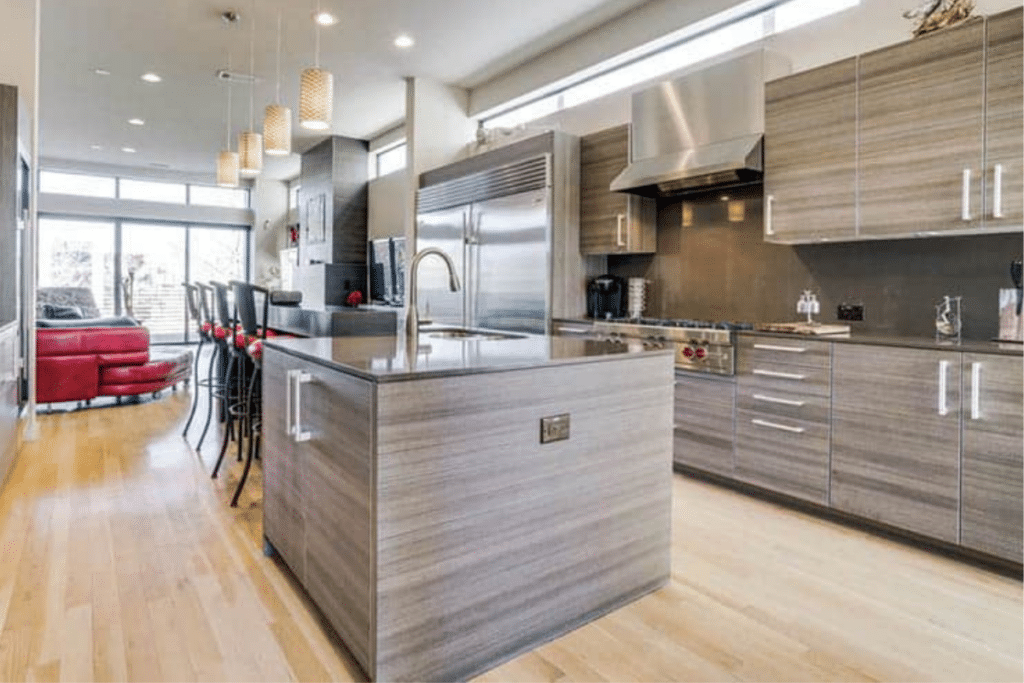 A new faucet is an affordable change you can make to your kitchen kitchen cabinets without any major renovations required! You can choose a new faucet that matches the style of your kitchen, like traditional chrome or modern black. You can match your faucet to your sink or match it to your kitchen hardware. Chrome cabinet pulls and a matching chrome faucet will create a chic accent that you can repeat throughout the space.
Use a Bold Backsplash To Draw the Eye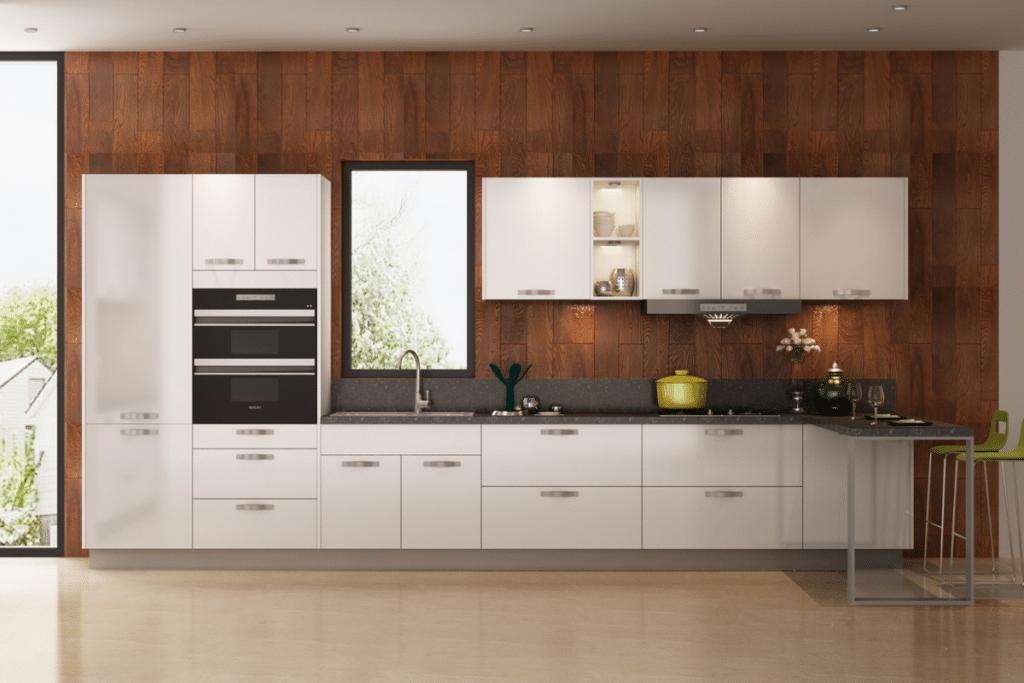 One way to add personality and style to your European kitchen cabinets is with a striking backsplash. A colorful backsplash with patterned tiles can create a unique focal point in the room, particularly if your cabinets and countertops are on the neutral side. You can also use backsplash to create a stark contrast against your cabinets, like light tiles against black cabinets, or opt for a similar color, like all-white, to create a clean and modern look.
Change Your Lighting To Brighten The Space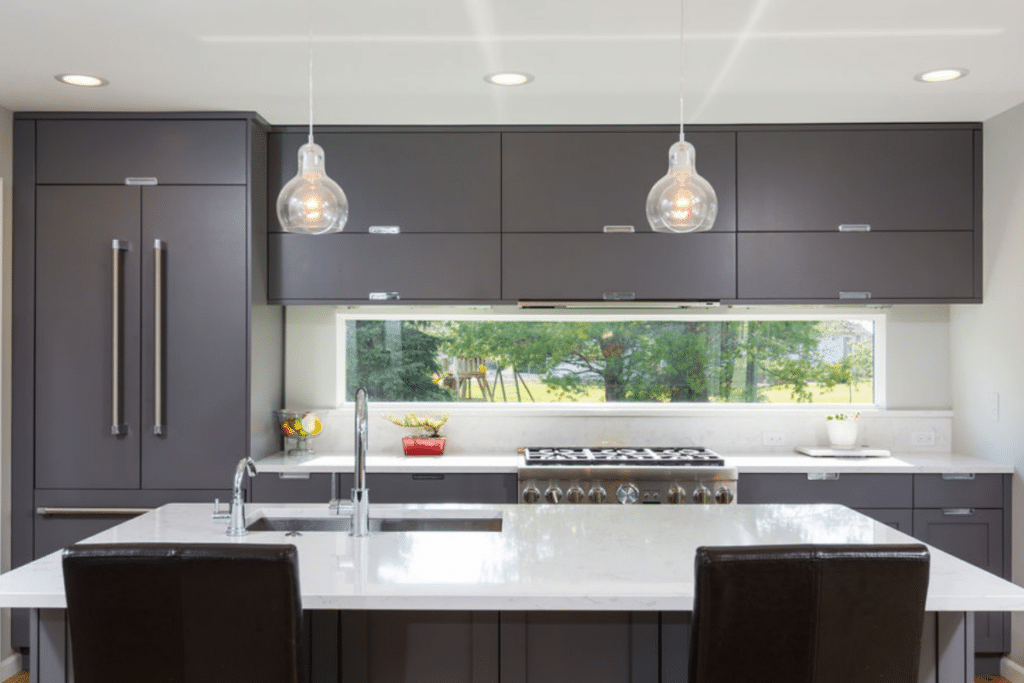 A simple and cost-efficient way to refresh your kitchen is through the lighting. The more light, both natural and artificial, the larger your kitchen will look. If you have a small kitchen and want to create the illusion of a bigger space, make sure you're not blocking off space by the windows so your natural light flows in, and layer lots of light through task lighting. Light colors on your cabinets or walls will also reflect the light and make the room feel more spacious and airy. You can also switch out the style of your existing light fixtures to try a new feel in your kitchen: a chandelier will make your space look traditional and glamourous, while a pendant light can be a bold and modern statement.
Find Cost-Effective Ways To Make Big Changes
Some of the biggest facets of your kitchen, aside from the cabinets, are your countertops and floors. Coincidentally, these can be some of the costliest things to update. Don't let that deter you! There are budget-friendly ways to create a big impact and give your kitchen major style. For example, granite or marble countertops may be too expensive for your budget at this time, but you can get a similar look with much more affordable laminate countertops. Renters can even use peel and stick countertops to update their kitchen without doing any major renovations! For the floors, you can do laminate or vinyl tiles to create a new look for a low cost, or change the stain on your wood floors to give it a brand new sheen.
Don't Be Afraid to Decorate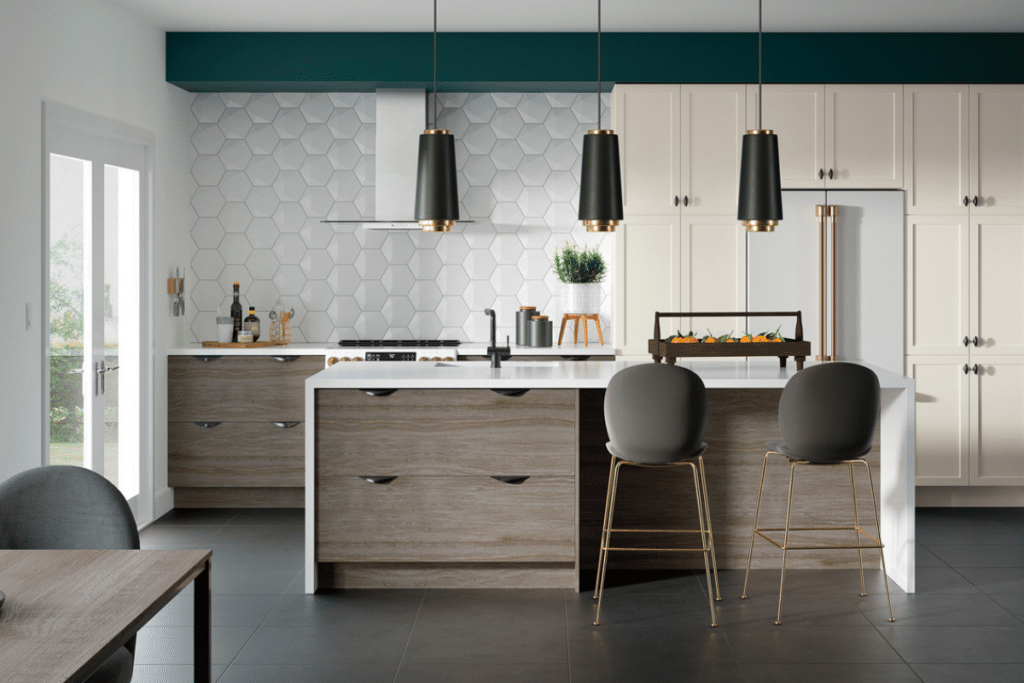 A kitchen is primarily a functional space, so it might not be the first place you think to add decor. But a few key pieces can go a long way! A piece of artwork will instantly add character and style to your kitchen, and it doesn't have to cost much at all. You can get a colorful print, a poster, tapestry or photograph and hang it on your wall to create a focal point. You can add more decor pieces like a throw rug or runner to bring in color and texture to the space. Look for one with similar colors to your artwork to create a cohesive theme in the kitchen.
Organize Your Space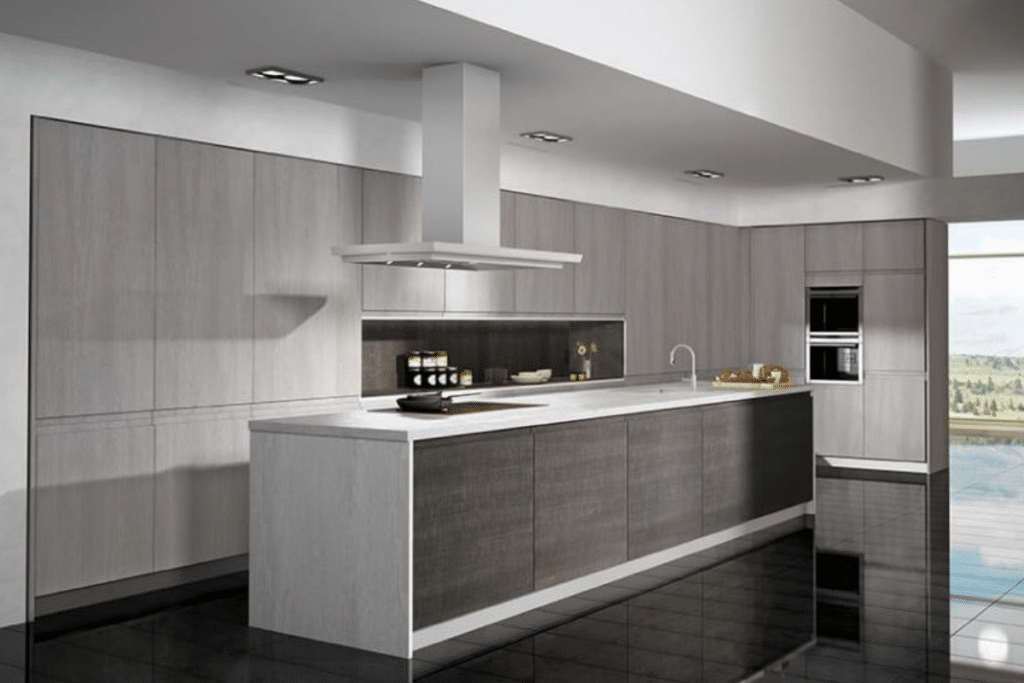 Maybe your kitchen needs a major overhaul, or maybe it just needs a serious reorganization. Your European kitchen cabinets will instantly look as good as new once you've cleared out the clutter, optimized your space and done a deep clean! You can add storage solutions to your cabinets to keep items off the counter and out of the way, like a hanging spice rack or drawer dividers to keep things neat. You can also look into adding an appliance garage to keep items like your toaster and coffee maker hidden when not in use!
Get Creative With Your Kitchen Island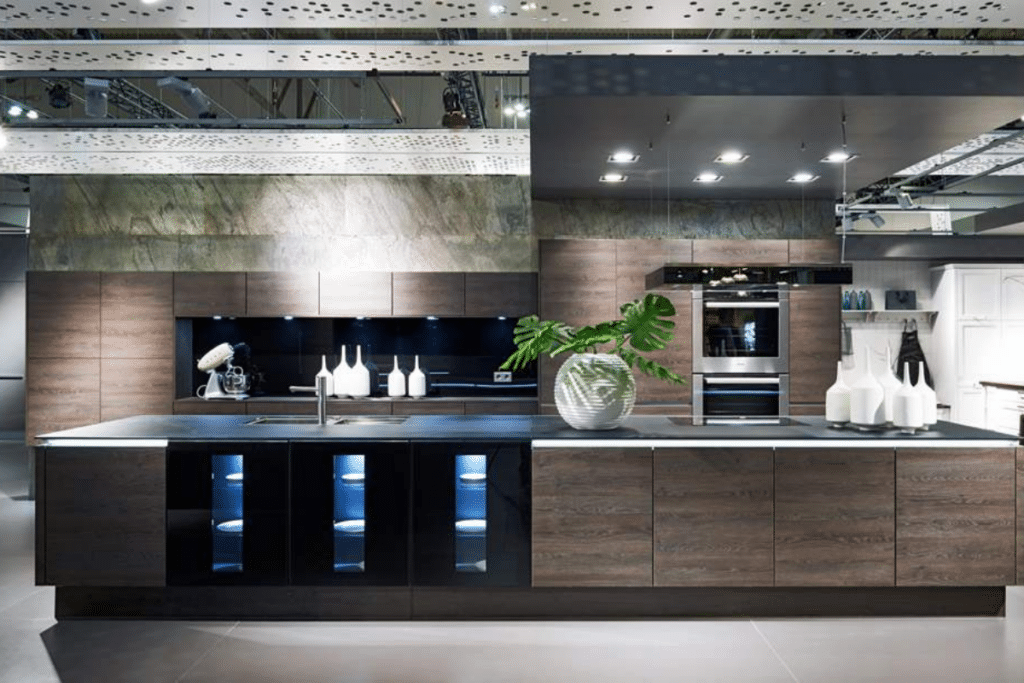 If you have the space, a kitchen island is always a good investment. However, if a built-in center island is out of the budget right now, you can try a freestanding island instead. These islands are more affordable with cheap kitchen cabinets, but still provide the extra counter space and storage that you need. You can paint the cabinets to match or look for a complementary color. This can make the island look like a cohesive part of the home.