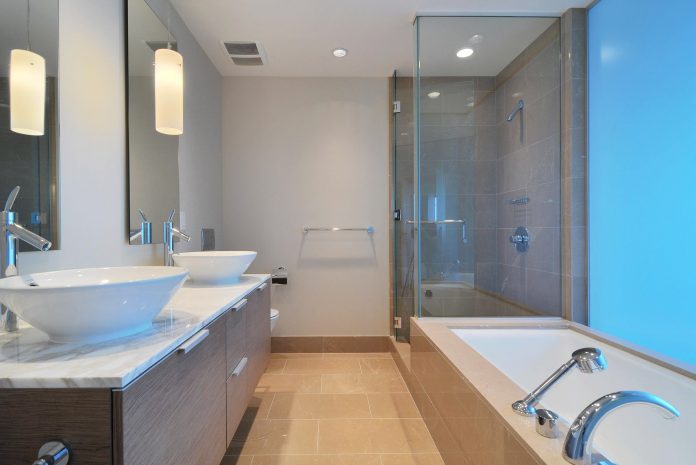 Tips for planning the space efficiently
If you are planning a remodeling project you likely know how important a good bathroom layout is for your home. If the remodel is going to be successful, it is essential to implement a floor plan that creates a comfortable bathroom. You want a design that suits your personality.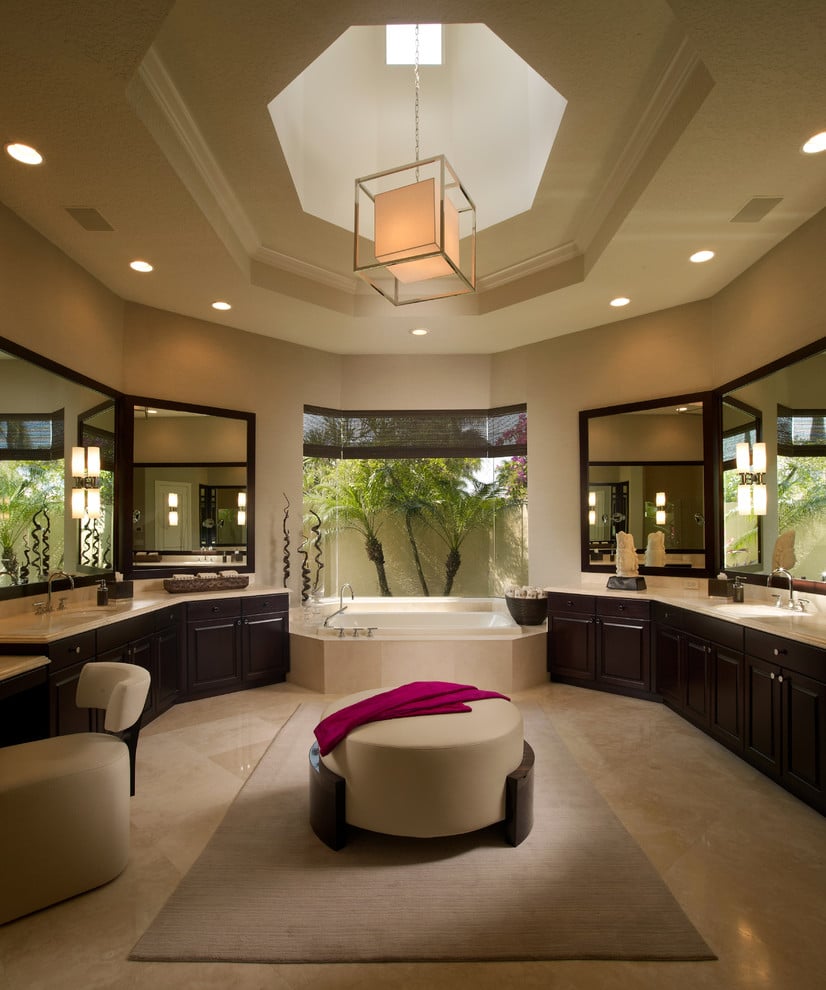 No matter what the size, each bath depends on a good floor plan to make it a complete success. I've detailed a few ideas to help you create an efficient and satisfying layout:
If size permits, a private space for the toilet via a separate compartment is ideal and appreciated by just about everyone. However, there are potential disadvantages. The additional solid wall may make the room (and the space in question) feel claustrophobic. If that is an issue there are alternatives. You can increase privacy by installing the toilet out of sight off to the side of the doorway or obscured behind the far side of the vanity. For those of us who are extremely modest, it is comforting to know that even if someone were to wander in, we wouldn't be completely exposed before we had a chance to yell "get out!" A more elegant option is the sand-blasted glass partition, a panel that separates the toilet from view. It doesn't take up space or block light and is a unique touch not often found in the average washroom.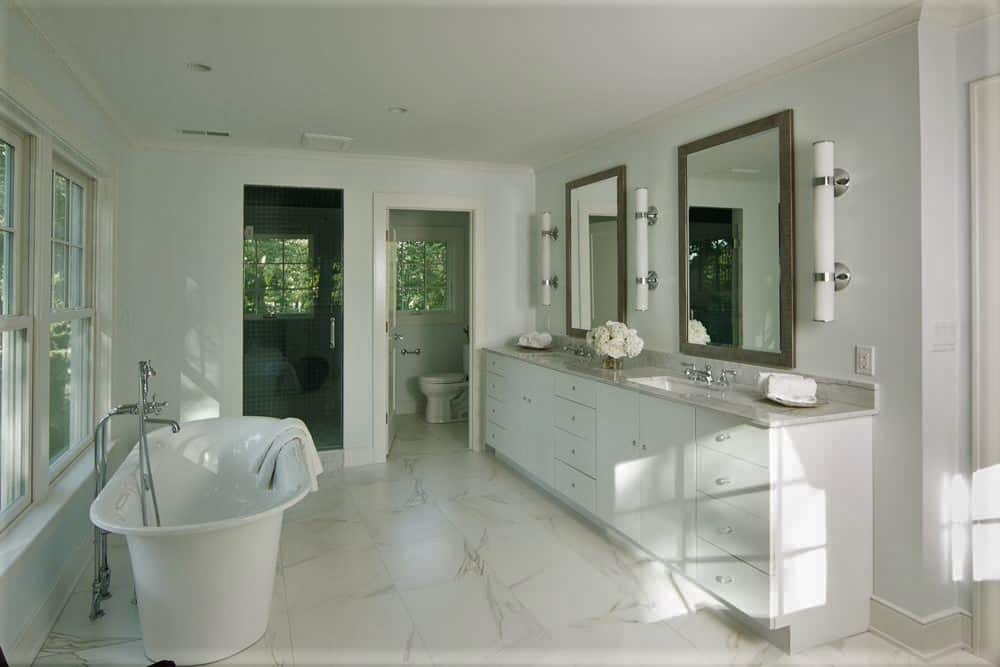 You may be used to having a single bathroom vanity, but think for a moment – do you really need two? Obviously it's a great accommodation if more than one person needs to get ready simultaneously. If that's not the case you can still employ two bathroom vanities – why not treat yourself luxuriously? One could serve as a makeup vanity/grooming area and the other could be strictly used for brushing teeth and hand washing. In either scenario, you can tailor each vanity to fit specific needs. You'll also have an important decision to make when choosing the vanities lighting. Consider that left and right sconces create less shadow than a single overhead light source.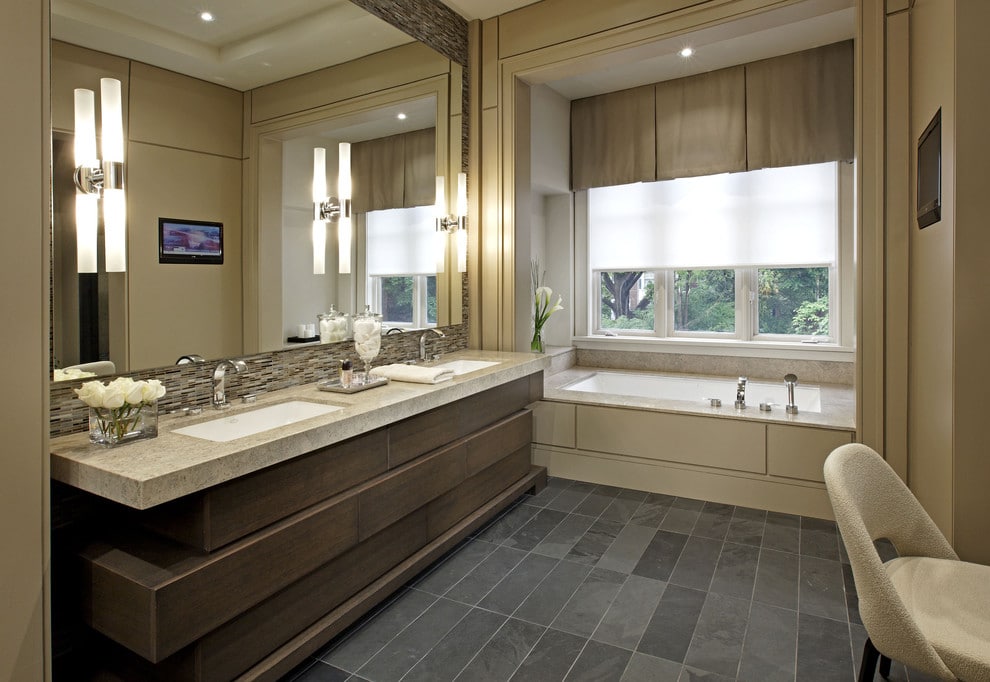 If it works for you, you can apply the same 'sink' concept when it comes to tubs. Why not have two? You can go the popular route with a 'bump-out' tub bay or you may choose to 'bump-in' with a central tub surrounded by storage or compartments expansive enough to hold a shower and toilet. Of course, you may not even care for a tub. Whereas a whirlpool or tub shower combo were once all the rage, more people are passing on them in favor of large walk-in showers. As far as resale value goes, having at least one bathtub in the home is absolutely recommended.
Then there are the realities of the situation to consider. With a remodel comes practical limitations as well a budgetary ones. This is particularly true when it comes to the plumbing. If you start moving pipes and lines you can bet your costs will skyrocket. Even if you were only to switch an adjacent sink and toilet, the work would easily tack an additional 1500 onto your budget. And a major plumbing renovation is going to cost the 'big bucks', up to ten thousand dollars. First you would need the professional assessment of a licensed plumber. To keep the price down you can keep bathrooms close to the new plumbing. Directly adjacent is ideal, and the most cost efficient. And if possible, consolidate your plumbing within the bath. A single "wet wall" or a L – shaped "wet zone" comprised of adjacent walls are excellent setups.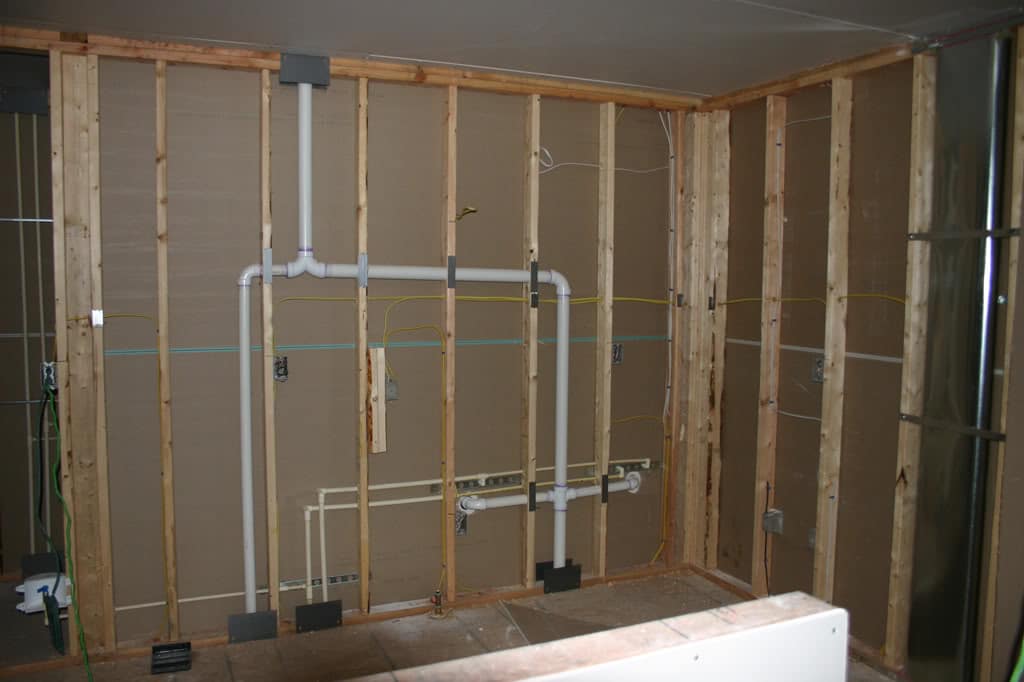 A "wet wall" is one that contains plumbing pipes. Look at your budget and determine how many you can afford. The fewer wet walls you have, obviously, the less expensive your remodels will be. A one-wall bath works but is limiting when it comes to design choices. Two wet walls will need more work, but offer much more floor area and storage around the sink. You'll get the most flexibility with a three wet wall layout (obviously). If money isn't an issue, it's your best bet. You can do anything.
Even so you'll need to be aware of the effects that external circumstances may cause. For instance, if you live in areas that get very cold, be mindful of pipes in exterior walls as they may freeze and burst causing serious damage. Preparation – it's all a part of having your bases covered. Always confer with a design professional before commencing with your remodel to guard against potential problems.
Also see: Designing a Kitchen