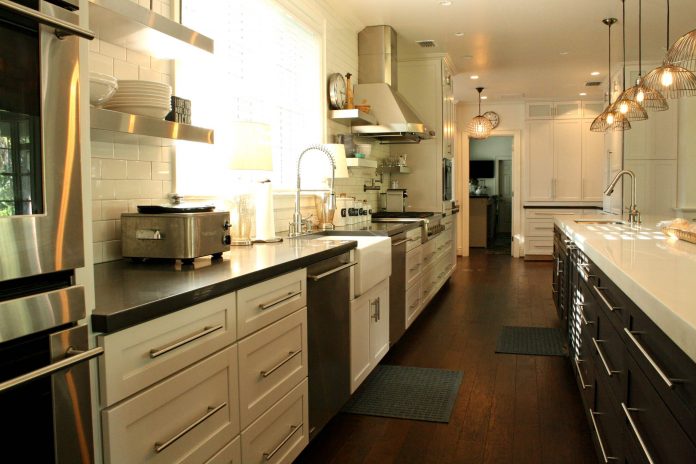 Picking the perfect match for your cabinets
You see a lot of talk on sites such as this one about kitchen cabinets. There's such a rich history, so much variety examined, leaving little left to the imagination. Kitchen drawers, though, they're a slightly different animal…
Kitchens need to be efficiently functional, first and foremost. But you also want them to be attractive. Cabinetry is designed to be stylish and to make your life a little easier. They are products of convenience – as are modern drawers that are assisted by advanced glide technology. Exceptional construction has allowed for bigger drawers and greater capacity (for both size and weight). It's never been easier to fit utensils, cutlery, and spices in them. Certain ones may even accommodate pots, pans, dishware and chopping blocks.
You may opt for a completely cleared-out drawer, with simple empty space, or you may include partitions to divide the interior into sections. The latter aids enhanced organization. The drawer fronts, meanwhile, will typically reflect the design of the cabinets which may feature flush, overlay or lip-edged surfaces.
A popular concept that is still evolving (though emerging steadily) is base cabinetry that is comprised of drawers only. Instead of cabinet doors, three rows of pull-outs (upper, middle, and lower) serve the chef-inspired cabinet design.
With the frequent use and heavy contents a drawer endures, glides are absolutely necessary to facilitate opening and shutting with ease. Naturally there is a variety of side, top and corner-mounted dryer quality drawer glides to choose from. Glider sizes range from three quarter extension epoxy-coated models that can handle up to 75lbs (and allow most of the drawer to be pulled out from its enclosure) to full extension slides that may hold up to 100lbs and allow access to the entire drawer. Despite the wide scope, it's not necessarily true that there is a system for every drawer style. Always check load ratings for drawers that typically handle between 50 to 100lb capacities.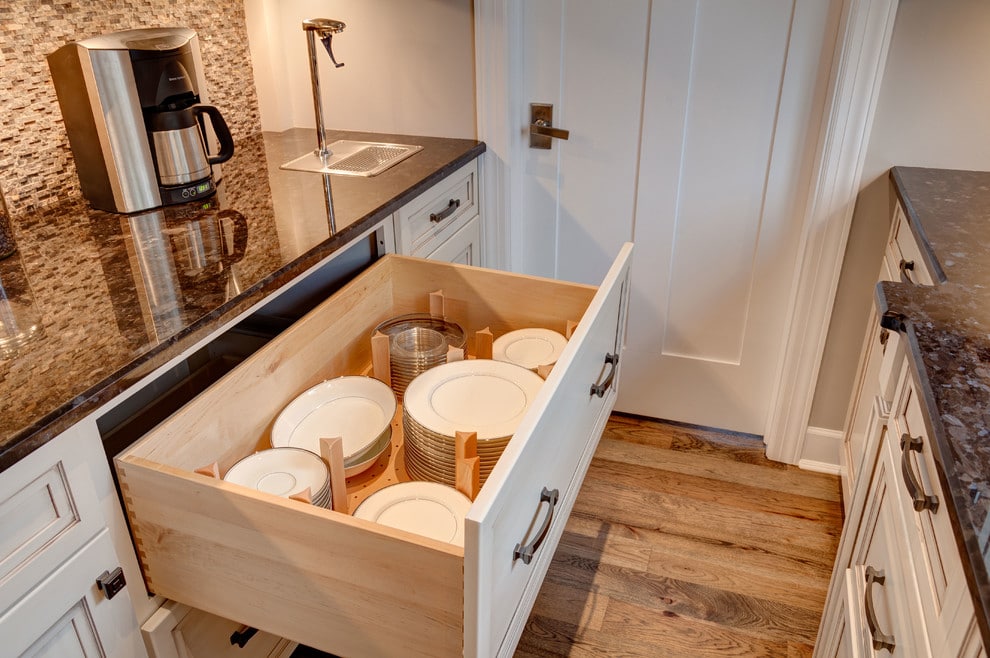 Mostly, it is solid hardwood that has been the choice material for drawer box fronts and sides. Dovetail solid wood joinery is the strongest method of connecting the corresponding sections. Finger, tongue and groove, dowel, biscuit and dado joints are other popular construction methods that are unlikely to loosen over time. Interestingly, engineered woods may also be used to build resilient drawer boxes. Veneered plywood, particleboard and medium density fiberboard (MDF) are used with joinery that is typically doweled and glued together. Of importance is to maintain a wood thickness of 3/8 to 1/2 inches. This is especially true for the bottom because it won't shrink or swell. Plywood is the ideal choice for the bottom and solid wood is best for the sides.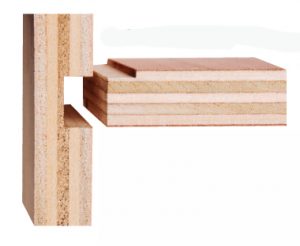 There are inferior materials to be avoided, of course, such as drawers made from thin particleboard with a laminate or wood veneer, and absolutely any drawers of staple construction. They are so cheaply made, the moment you push your contents to one side with any bit of effort, the staples will give under the minimal pressure and the construction will fall apart.
Slides typically operate with plastic or metal ball-bearing systems. Always check that the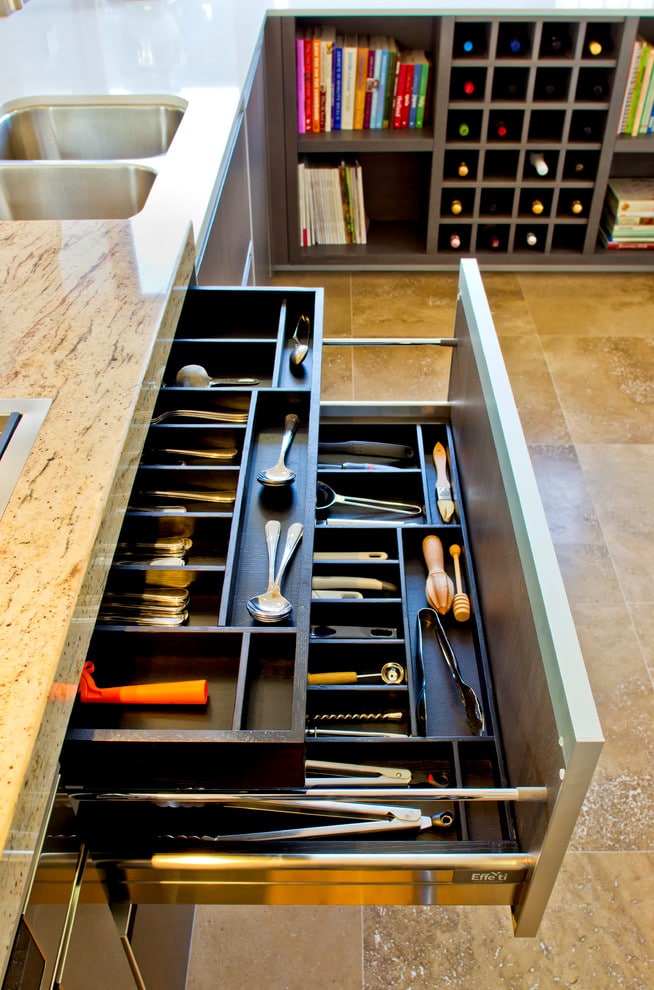 materials are durable and the rollers are easy gliding. To test for optimal functionality, open the drawer fully and confirm that it feels tight within the drawer cavity. Open and close and make sure the drawer opens easily, silently and remains outright when open, without tilting downward.
If you prefer drawers that are considered to be of the more luxurious "high end", seek out the soft-closing or feather-touch glides that retract gently and have a shock absorption system that prevents slams. However, for the ultimate in kitchen independence install self-closing drawers, they add state-of-the-art amenity to any kitchen routine you undergo, making your experience as easy and trouble-free as possible.