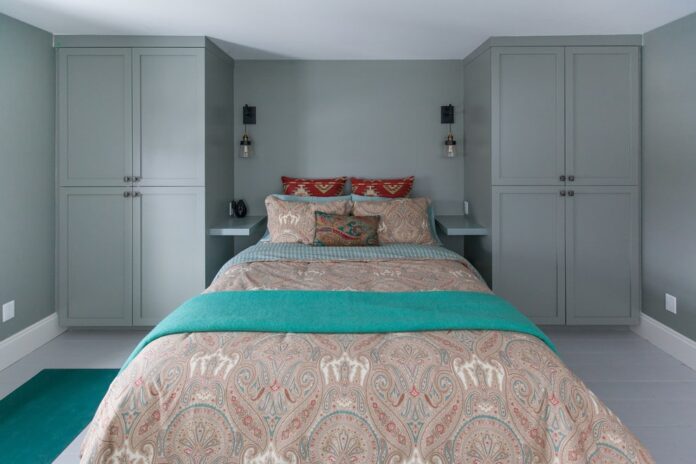 Scandalous? Maybe. But why not?
As a person who has been surrounded by cabinets nearly his entire life, and now in a professional capacity for the last year, certain questions trouble me. Sure everyone uses cabinets in the bathroom and kitchen, but why not in other rooms? Why don't we challenge the status quo? Instead of lugging heavy bureaus and dressers into a room and then having to deal with that physically demanding nuisance again when it's time to move, why not instead simply install light cabinets? I see this as a major potential advantage, especially in smaller homes.
For instance, if you have a desk in your bedroom, one that hosts your computer, the space directly above you may essentially be unused. If you haven't already tossed your dictionary, thesaurus, and encyclopedia out in favor of modern technology, that's a great place to put them. Or just maybe your comic book and baseball card collection has grown somewhat unruly. With the additional cabinet space, you can keep them close and safe right there in your bedroom. Imagine how many collections of personal treasures have been ruined by being stored in the extreme temperatures and general filthiness of either the attic or the garage.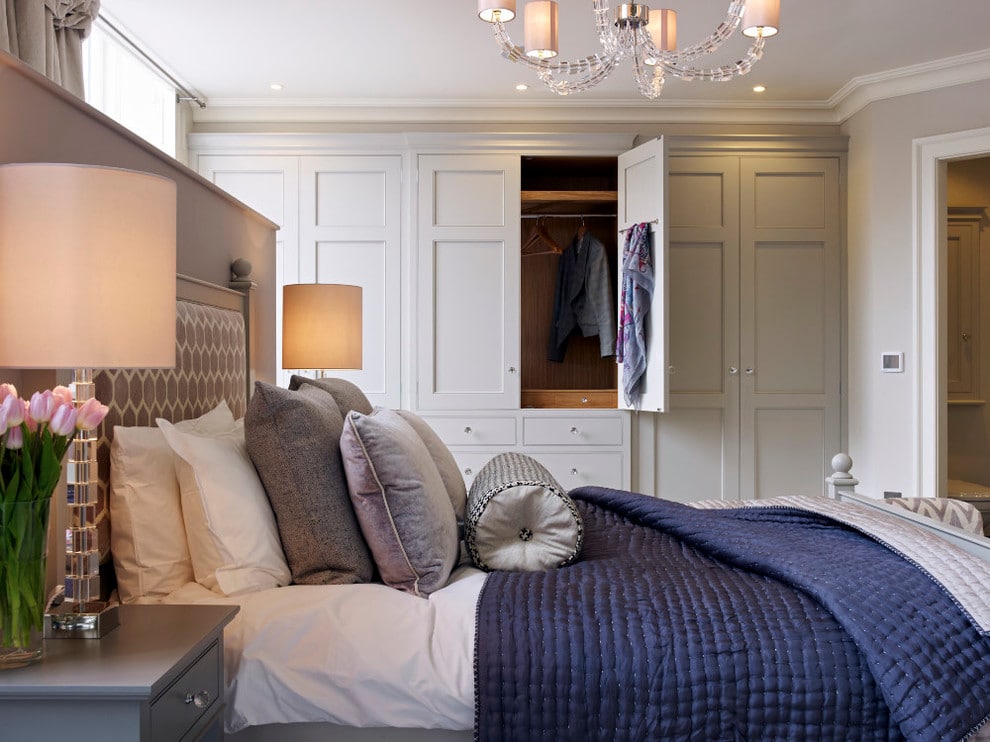 Storing personal items in a bedroom cabinet is also superior to putting them in a suitcase or boxes that either slip under the bed or in the closet. First off, we know how gross and dusty those areas become in such scenarios. Plus, it's way too easy to overload your closet – that space belongs to your shoes! Besides there's nothing worse than having items stacked on the closet floor to the point that they're touching your clothes and inhibiting them from hanging freely.
You may also choose to ignore convention by using cabinets in lieu of a dresser. It can be a space saver, at the very least making way for additional floor space that would otherwise be covered. You can keep your clothes just as neatly folded and organized in a cabinet.
A particularly nice design incorporates two cabinets on either side of a short distance of open shelves. This concept is particularly decorative. Now you have space to work with upon which to display your favorite wares. Class photos and maybe even trophies or awards given for some certain excellence, will be visibly prominent in such a manner. Or, if you're a model builder, what better way to showcase the creative fruits of your labor? On the other hand, your bedroom might serve as a shrine to your favorite pop culture artist. In such a case, related memorabilia can rest on the shelves. Meanwhile, within the hype, the cabinets themselves serve utilitarian purposes. It's all eye catching madness while the cabinets keep you grounded.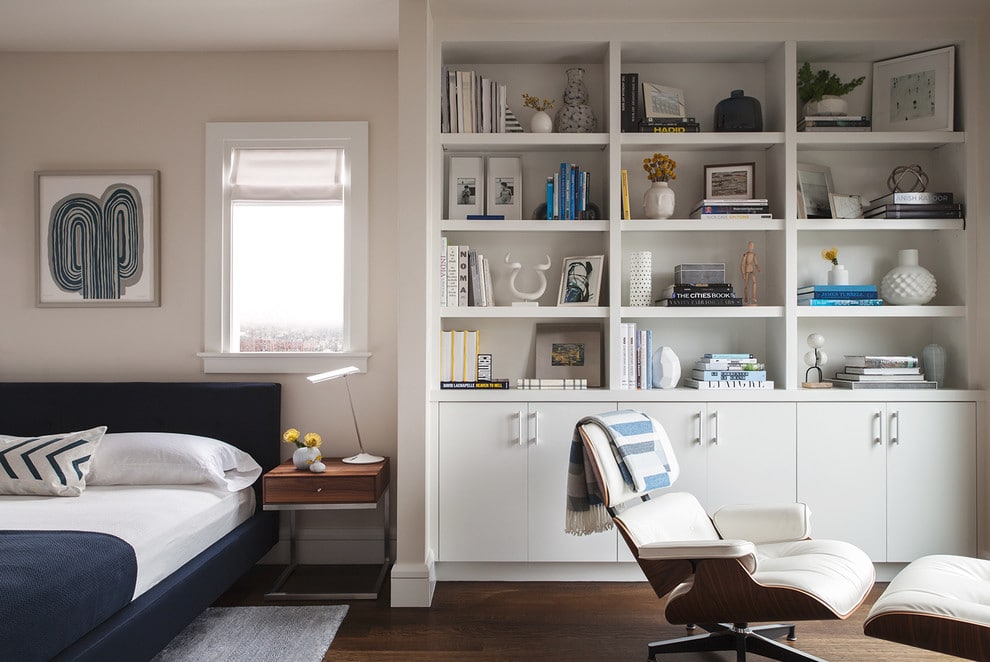 Naturally, you'll need to think and work 'outside of the box' when considering cabinets for the bedroom. It is not a standard practice by any means. We are creatures of habit… and tradition. If something isn't broke it doesn't need fixing – necessarily. But if you feel that cabinets in your bedroom would actually be of greater service to you than the general accepted standards, go for it!
If you are a do-it-yourselfer with some experience, you likely can take the ball and run with it. If you're passionate about the idea but have done minimal related work, consult a design professional or contractor. They will be able to better advise you as to how to make your vision a reality.
Naturally the larger your room is the more room you have to be creative. If yours is the master bedroom, the possibilities are endless. You can have a wealth of cabinets storing everything from summer ware to heavy blankets. You'll need to be clever when working with a smaller space. Having cabinets set up high is a good solution, but it may be a hassle if you are not tall enough to reach them with ease. That's why small rooms with a work desk are ideal, just set your cabinets up above. You may even have multiple shelves within that extend down so far you can access the bottom one while seated.
It's certainly an original idea to entertain. You're not limited to thinking outside the boxes – you can have them moved, too!