Now into 2022, new trends have arisen for kitchen cabinets. Some have stayed and continued while others have just become habits and preferences. Most people do not want to keep upgrading their kitchens to keep up with the latest trends. So what trends are arising this year? What kitchen trend has faded and which are evolving?
Stay with the traditional or go with the kitchen trend?
In the past year, shaker cabinets have merged with European cabinets to create a modern body cabinet with shaker style doors. Many prefer the idea of old style construction, having a frame over the cabinet body. For most cases, the frame adds a layer of strength to the cabinet body at the tradeoff of requiring more material to produce. There are some aesthetic differences between the two however.
The one complaint many have involving this new cabinet fusion is the interior showing as a wood finish. Modern design may incorporate bold separation of colors and different patterns. This is present with black or dark gray walls with light wood grain flooring. That design drastically contrasts what traditional homeowners or remodelers much prefer. They want to see a continuous same color interior with the ever popular white shaker cabinet. The frame connects the color of the cabinet door to create a harmonious flow.
Unique and Creative Organization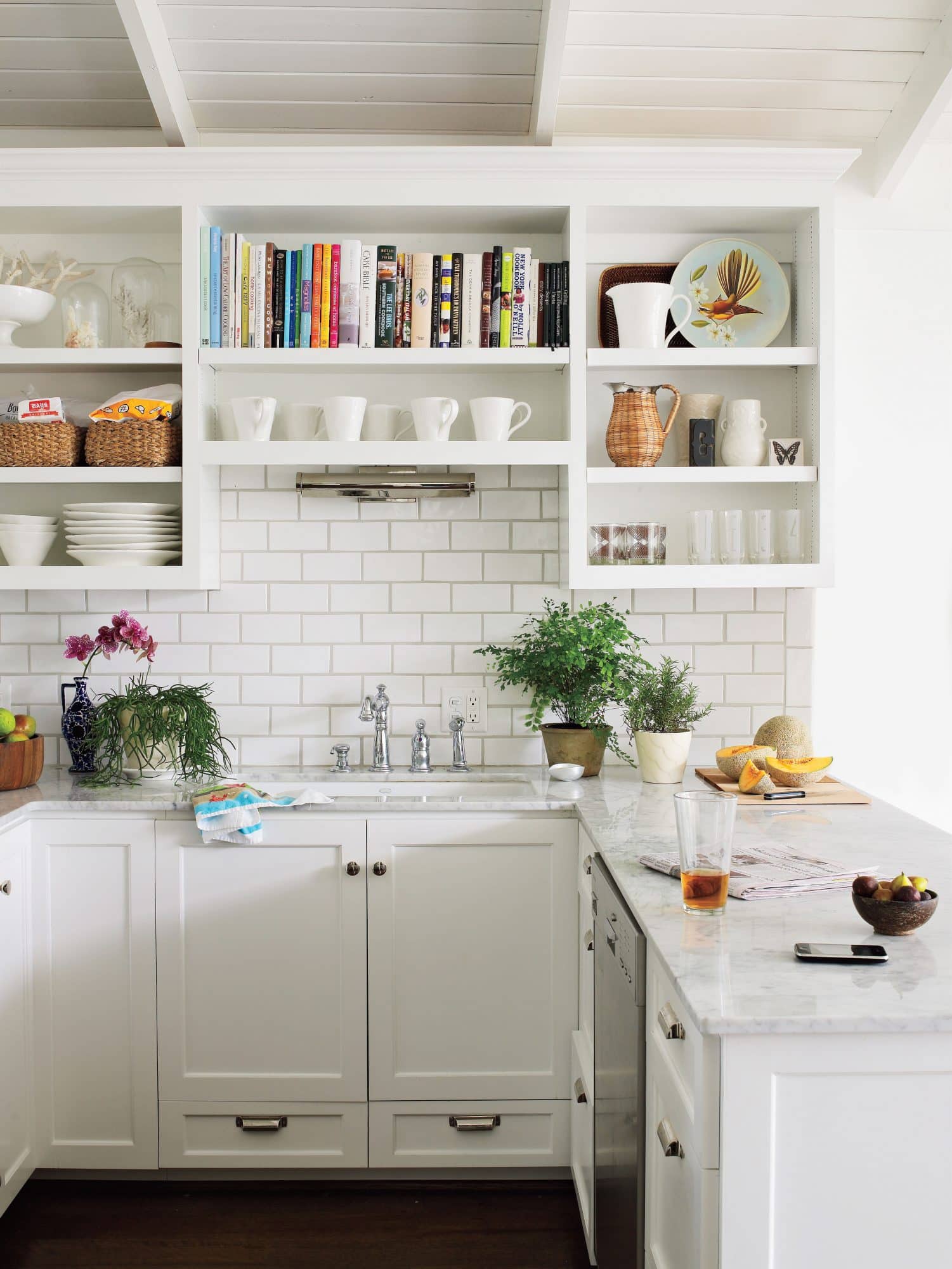 Continuing the trend from open shelving, homeowners are choosing to forgo regular cabinets for storage options. Open shelving requires much more maintenance and cleaning to upkeep. This option gives the homeowner freedom of decoration that regular cabinets do not allow for. Not just open shelving, but built-in organizers are growing in demand and trending upwards.
Having traditional cabinets means that your cups, tupperware, and plates can be hidden from plain sight. Built-in organizers allow one to open up their kitchen to create a more functional kitchen. Adding a bookshelf for cookbooks, open spice rack, or even an easy access to wooden cutting boards. The options with storage are endless.
Statement Pieces for backsplash and countertop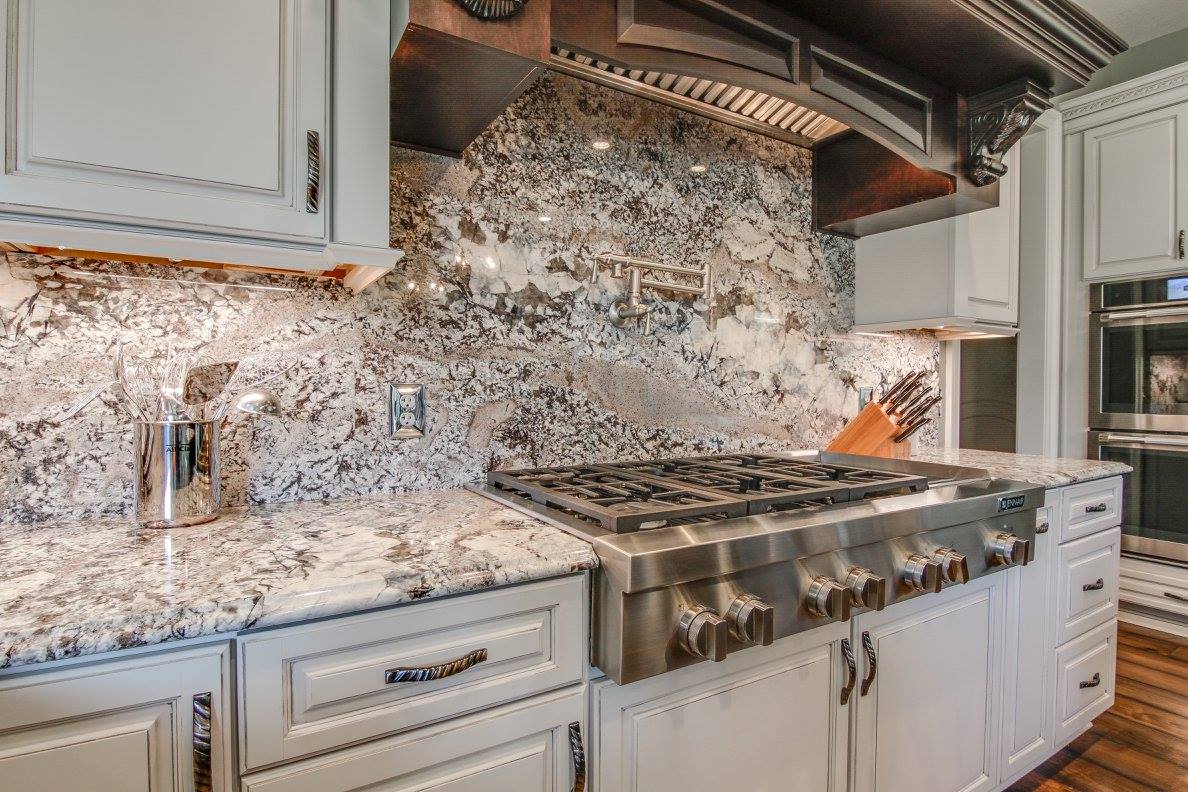 We've seen countertop pieces be clean finishes that complement the cabinets. Not these countertops and backsplash are incorporating a heavy contrast to be the focal points of the kitchen. Stones with complex veining or bold lines will be the spotlights in new kitchens.
It is not just countertops choosing to incorporate the bold statement pieces. Backsplash is focusing on continued flow from the countertop surface to the wall cabinets. We have seen before that backsplash had focused on tile to add a subtle texture change between the kitchen surfaces. Now the backsplash is a great statement piece that can be viewed from afar. Homeowners looking to simply add more to their existing kitchen can build on where their countertop has started and exaggerate the backsplash to shine out.
Imperfect Surface Finishes
The time of high gloss finishes is fading away as the natural finishes and textures are rising in popularity. Instead we will see more natural finishes, matte surfaces, and even natural inclusions that add more dynamic character.
Even with sink faucets, these imperfect surfaces will rise in popularity. Rustic brass faucets may complement the dynamic and rustic look the new trends are highlighting towards. Modern European cabinets are now being transformed into naturalistic cooking spaces, incorporating earthy colors that bring a new change to sleek cabinetry.
Incorporated Details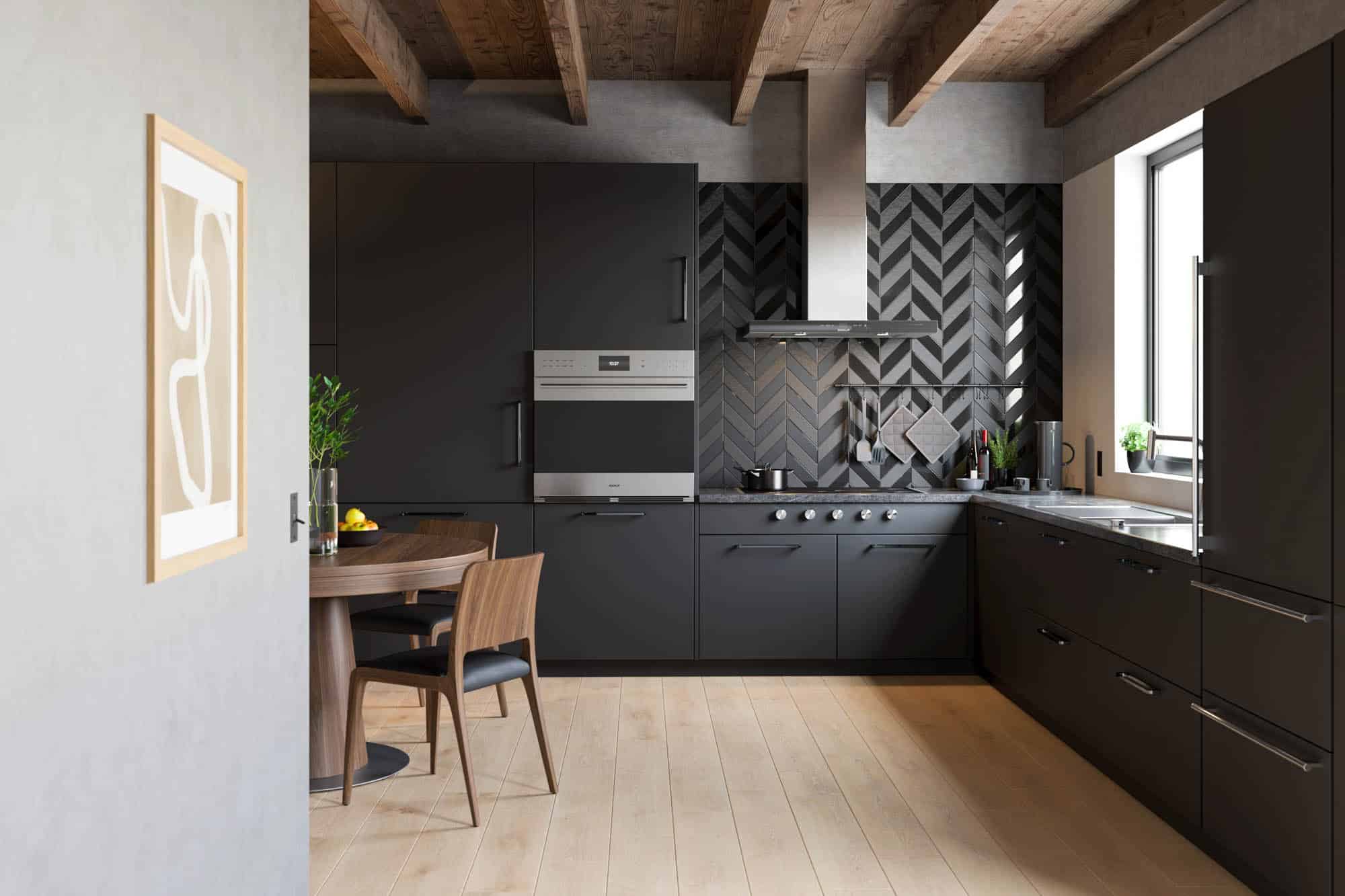 Appliances are now being incorporated into the kitchen rather than add-ons. A lot of times we see the appliances being a second thought. In 2022, appliances like built-in hoods will be incorporated into the home to be free standing . This will mean we will see less microwave hoods in newer remodels.
The colored appliances are now being considered as focal points with some kitchens. We are seeing more new remodels focusing on less stainless steel for the refrigerator, stove, and dishwasher. In exchange, built-in appliances and panel ready appliances are increasing in popularity to create the continuous flow of color throughout the kitchen.
Splash of Color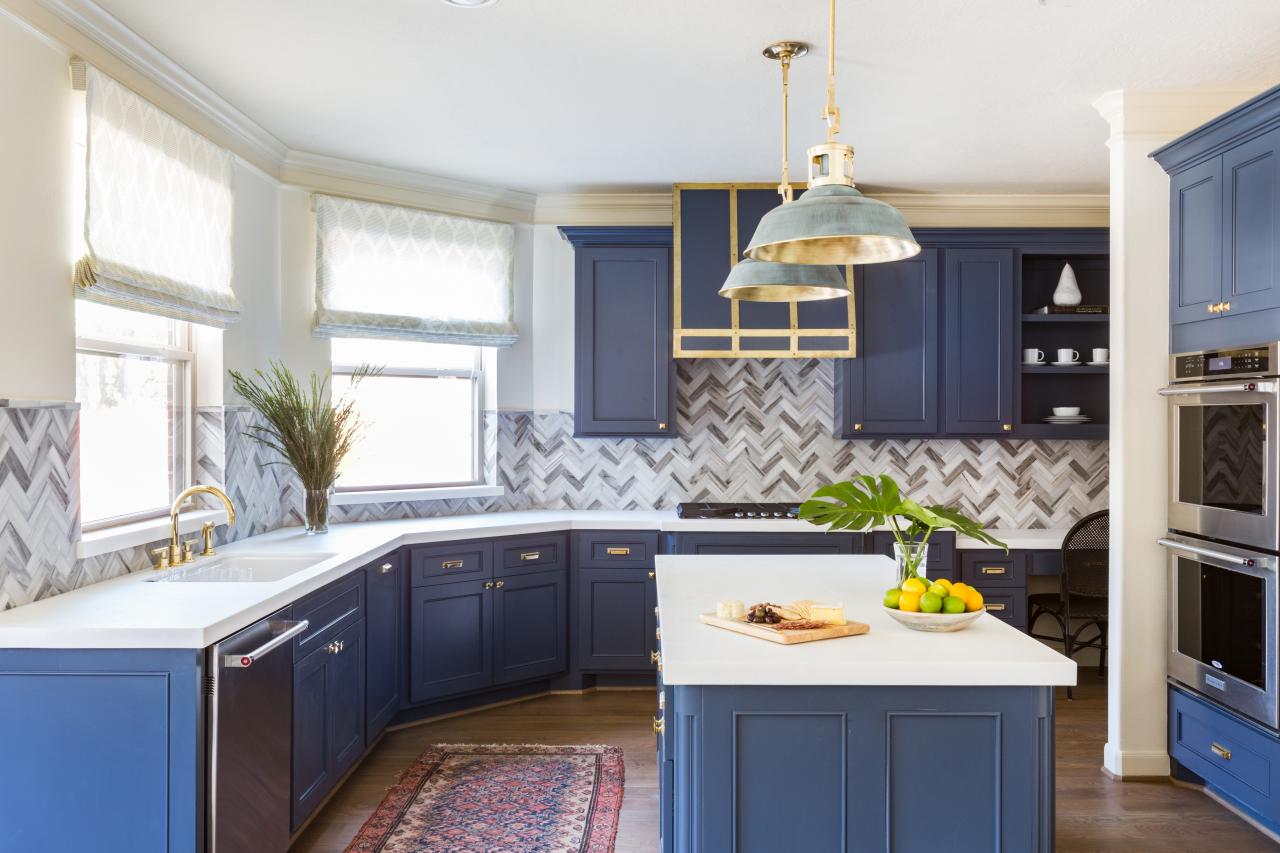 White cabinets are still a popular color, but with 2022, more colors will be explored with kitchen cabinets. Typical white cabinets may seem flat or too clinical. We are starting to see a change to allow colors to pop and explore new options out there.
Cafes and coffee shops are influencing the way we see our own kitchens. The calming atmosphere makes one feel much more relaxed and productive. This is due to the colors they choose. At Starbucks, we don't see white walls and cabinets. Instead we see a lot of green. Examples like this will surely have a great impact not only when remodeling a brand new kitchen, but also for those considering painting or refinishing their current cabinets.
Even a change in cabinet colors is rising. Blue cabinets had started increasing back in 2021 and will be a strong contender in 2022. Much like the popular charcoal gray we've seen in European style cabinetry, dark blue will be a hit contender. This color complements most of the same accent tones the dark gray blends with but with a new twist.
Wood Finish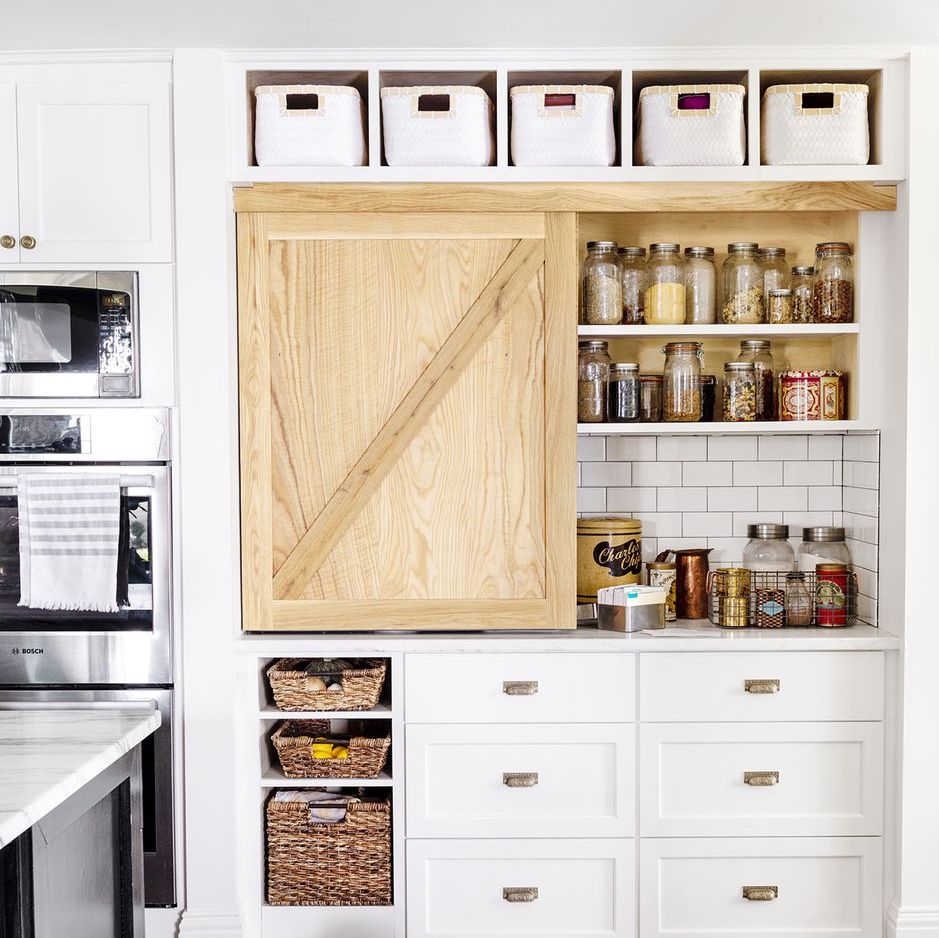 Primed wood surfaces and natural materials are making a return back in kitchens. In 2021 we saw a return to wooden countertops and exposed beams. Now wood is returning with new applications in the kitchen. Before light color wood would be incorporated to balance out white cabinets. In 2022, we are starting to see rich dark tones contrast the cabinets to act as an accent piece.
For those looking to simply add wood accent pieces while keeping the traditional kitchen design can transform the crown molding. American style cabinets can use flat molding by using filler. Normally this filler is the same finish as the cabinets, but this can easily be replaced with stained wood. This may add a very nice contrast and even blend in with an exposed beam in the design. European cabinets do not always go up to the ceiling. Kitchens with a lower ceiling height might want a filler piece to connect the wall cabinets to the ceiling. Meaning one can implement the dark wood accent piece in any kitchen.
Dimensional Cabinetry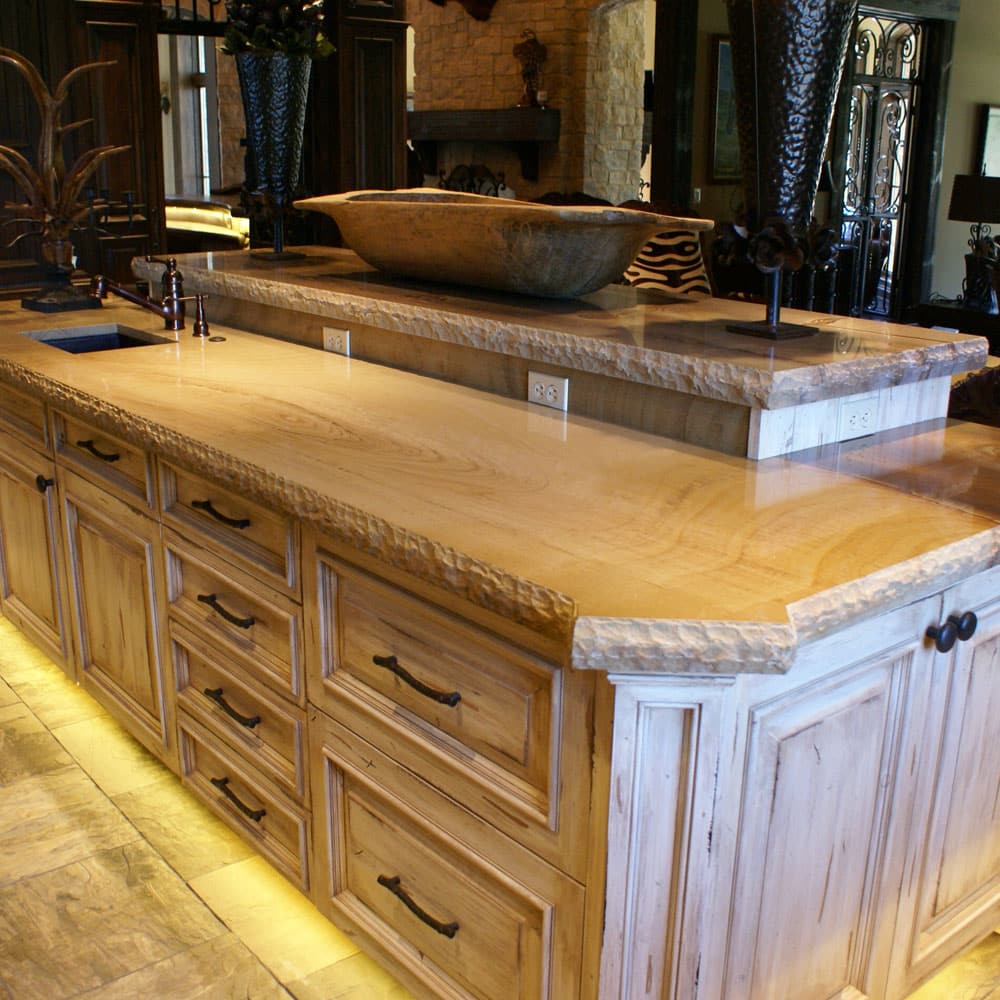 Shaker cabinet profile is known to be timeless and flexible. 2022 will start introducing more geometry into the kitchen. Designers and homeowners are taking more bold risks by changing the traditional shape of the kitchen cabinets we are used to seeing.
So is the cabinet shape changing? No, but square edges of kitchens will be transformed. Rounded edges, fluting, and even dynamic shapes for both cabinets and countertops will be a tackle for homeowners and installers. Creating dynamic edges and cuts for countertops is a difficult task. Find a specialist who can create difficult cuts for countertop.