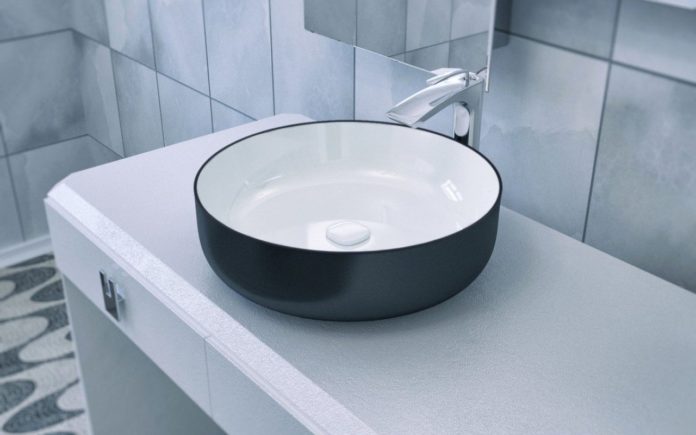 Vessel sinks have been the epitome of a luxury bathroom since the early 2000s and this trend isn't leaving soon. They are defined as freestanding basins mounted on countertops and each sink is customizable and versatile as its homeowner. These are also called tabletop sinks, but "vessel sinks" have a more sophisticated feel to that term.
Vessel sinks are a hallmark in modern vanity design, even though they take their inspiration from older rooms. In the past, these basins were a common household item to wash up when there was no running water. However, with the attachment to a running faucet, it is a mix between new technology and old-world charm. It's this unique hybrid décor that appeals to particular homeowners to have this mixed convenience and aesthetic in their homes.
Let's look at some of the most popular vessel sinks in the market and see what fits best for you!
Ceramic Vessel Sinks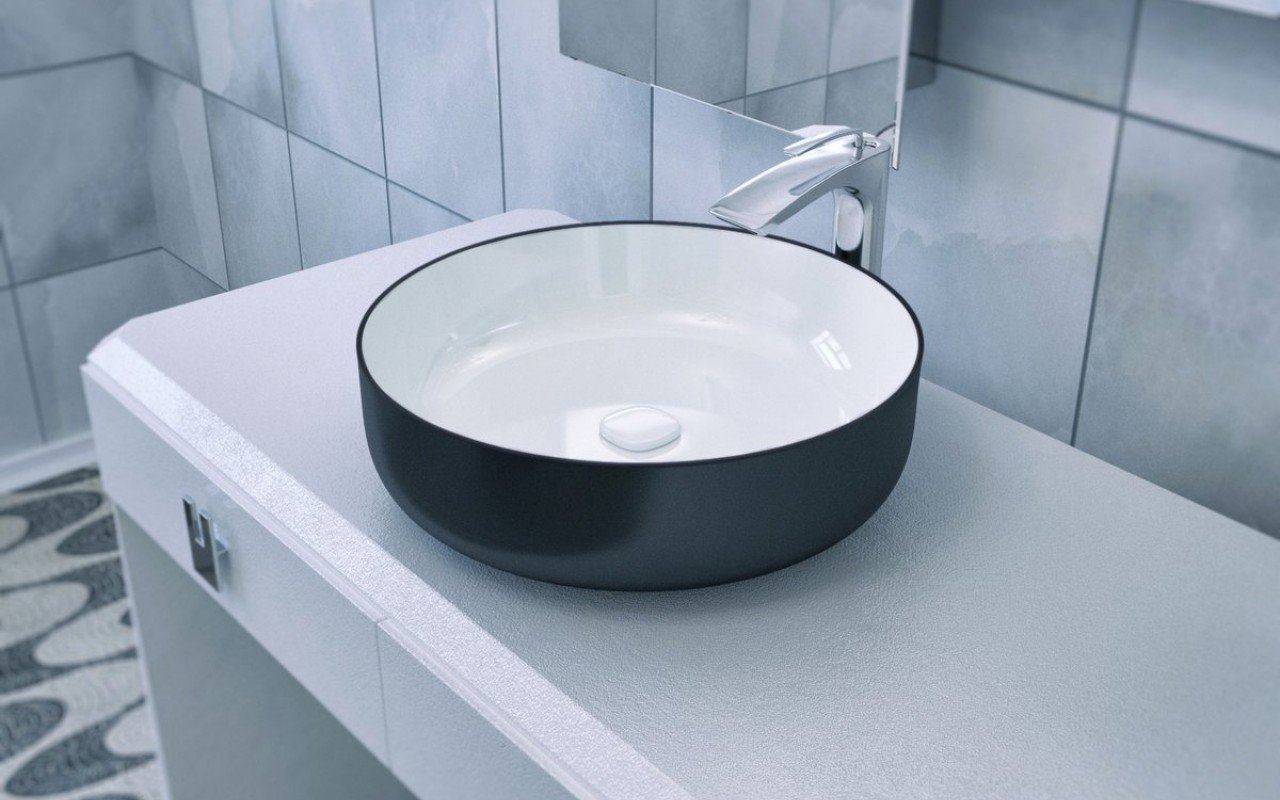 Ceramic and porcelain are standards for bathroom fixtures with their glossy finishes and easy to clean surfaces. White is the most traditional color for these sinks. Many people will tend to think of solid porcelain colors like black, dark blue and deep red. However, the ceramics allow homeowners the choice of using glazed pottery in a variety of shapes, textures, and colors. Ceramic and porcelain are stain resistant which will help in cleaning.
One of the great positives is that a ceramic vessel sink can look like a sculptural piece depending on the shape of the bowl. One potential decorative caution is that if the bowl is too contemporary, it can go out of trend. However, if you invest time and energy to changing the sinks, they can change the look of your whole bathroom. Of all the material choices, this is the most affordable of all the sink options.
Glass Vessel Sinks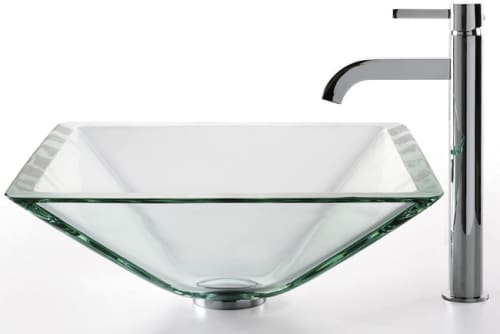 Tempered glass vessel sinks add delicate touches to your bathroom, with the translucent materials becoming the focus in the room. You have options in clarity of the glass from clear, translucent to opaque. The glasswork textures are visible beneath the surface and you can see the water level from outside the basin. Glass reflects and refracts light, adding a new dimension of brightness into your bathroom, amplifying your light sources.
One of the great positives of glass is that it makes a statement in your bathroom and pleasant in appearance. Glass does require maintenance and upkeep but there are many cleaners on the market or natural solutions available.
Copper Vessel Sinks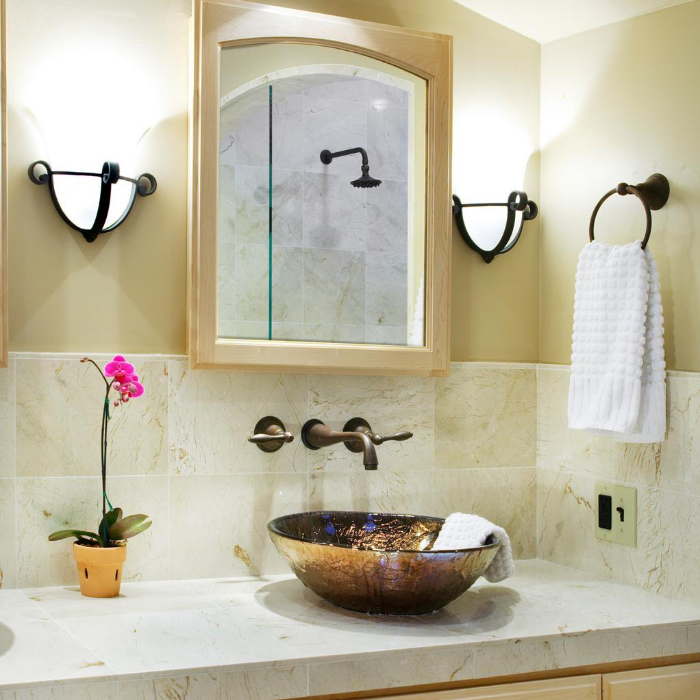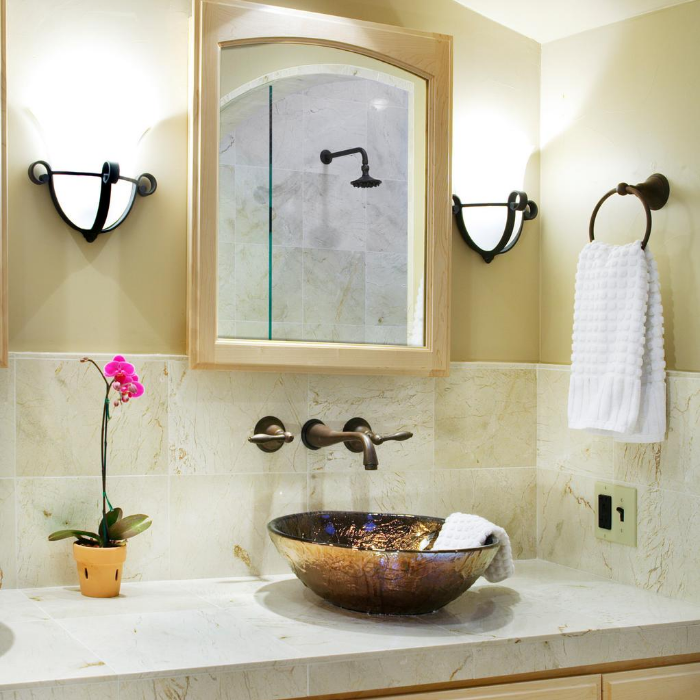 The beautiful bronzed sheen of copper can be added to an elegant or rustic bathroom design. The copper is coated with enamel so it is safe to use with water for a vessel sink. It evokes a European feel and the neutral brown will go well in most aesthetics. Some of the copper vessel sinks have engravings on them to give an even more regal sensation. This has a natural patina and will darken as it ages.
The important thing to note about copper is that it requires special care and maintenance. It comes only in its signature color but varies in lighter and darker tones. This will cost more than ceramic or porcelain sinks, but its classic appearance will last throughout different fashions.
Stone Vessel Sinks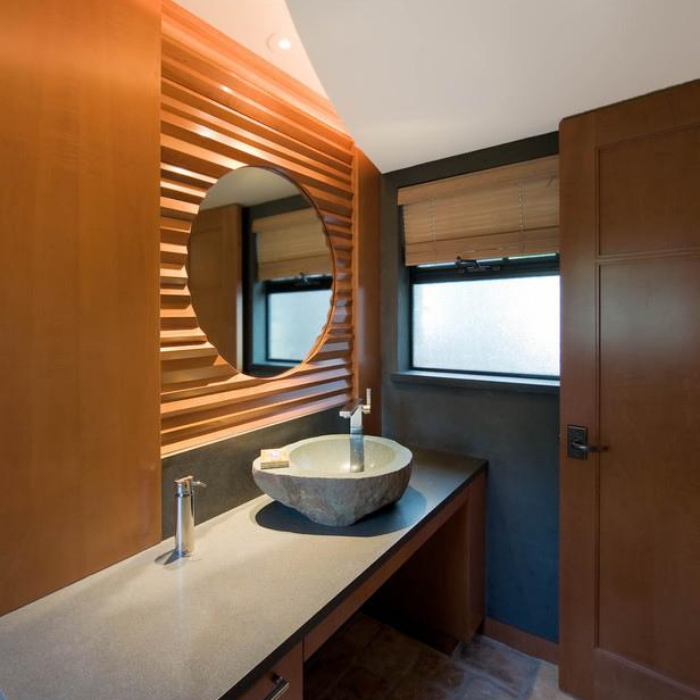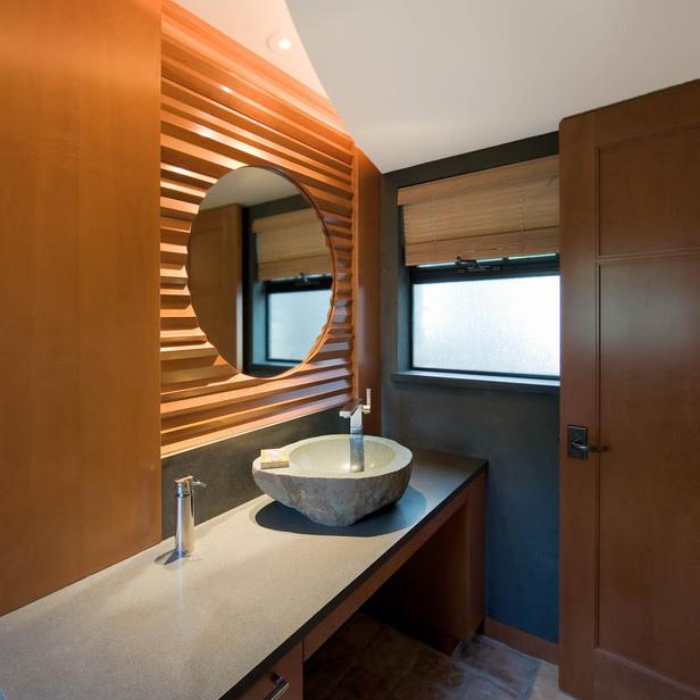 If you want to more natural look to your kitchen, stone vessel sinks are most likely to provide that ambiance. The most popular stone choices tend to be granite and marble, very heavy and elegant materials. They come in a variety of shapes and textures from the smooth polished travertine to the rough porous lava stone. You can accompany the stone vessel sink with plants and other greenery.
Most stone sinks have a sealant. They are prone to etching when exposed to acids like juices and coffee. This material is harder and has to be carved into its basin shape so that comes with more cost.
Stainless Steel Vessel Sinks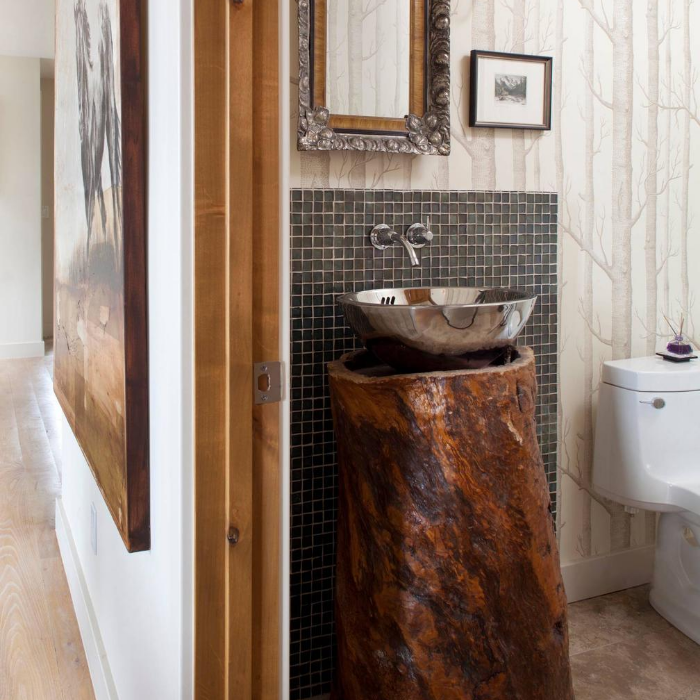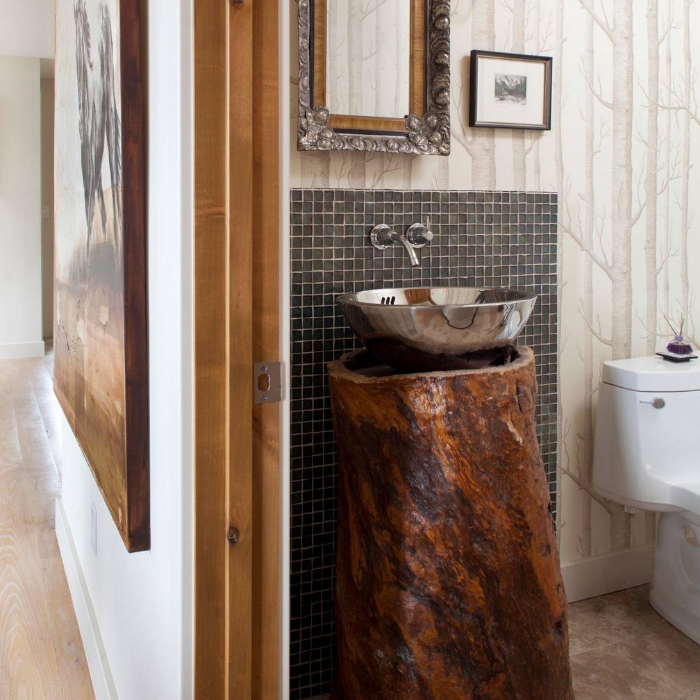 The stainless steel vessel sink is classic and easy to maintain. This silver metal will work in several bathroom designs as a cool neutral color. This metal complements the look of electronics in the bathroom which tend to be chrome or black. The faucet is more than likely stainless steel so it makes your entire sink look uniform.
Rounded bowls are the most popular stainless steel vessel sinks. To clean, you only need a cloth with warm water and soap and another cloth to wipe dry. Stainless steel vessel sinks are an affordable option available from custom sellers or big box places like Home Depot.